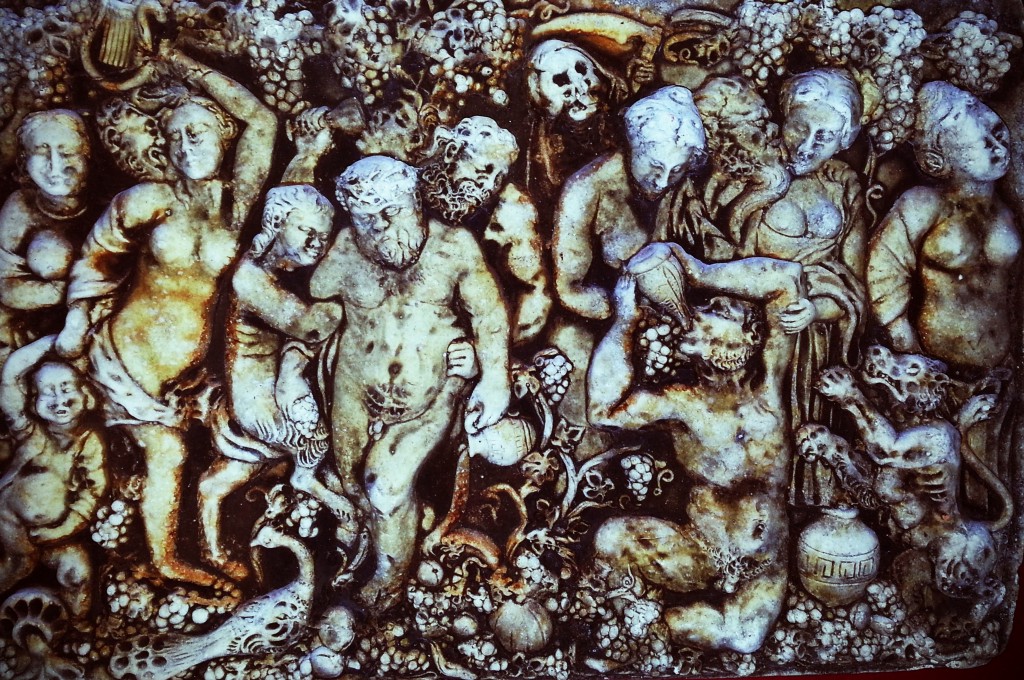 A Benefit Orgy
'PBS and Fuck Relief are estimating billions as images of ordinary people fuckin for humanity stiffens cocks and soaks pussies everywhere. Now let's join our host, Jack Hammer, his gorgeous wife, Veronica, and a few of his neighbours.' A naked man appears with a cock microphone and clears his throat.
'Thanks, Sally. Unless you have just stirred from a coma, you will know the cause of our latest Armageddon scare was the rapture. I wouldn't have believed it myself if I hadn't seen the footage of all those virgins and good people rising up like the steam off my piss; all eight hundred of them were right smug looking dicks as well. Personally, I wouldn't have micturated on the bastards even if they were setting fire to my antique rug. Probably never lived a day in their lives. Never mind. I suppose they've got eternity in Heaven to make up for it while the rest of us are left behind by them and the rockets carrying our vacuous leaders and billionaires to a secret planet. C'est la vie. Life could be worse…you could be dead or asexual. No offence intended. Right now, I'm about to fuck my wife's gorgeous pussy; not just for us, but to light up the darkness and give us all a reason to perpetuate a species the world and God seems done with. So dig down deep, make as much noise as you want and open up your heart and legs to the world. Bend over to redeem the human race. Sit on my face and watch the donations roll in as I slip my tongue inside. Ten minutes, twenty minutes. Ten thousand, twenty thousand. If this is all we have, let's save it. Let's get our clothes off, forget all the bullshit and fuck away like there's no tomorrow. By doing that, hopefully we can have a brighter today and some kind of future. Pledge your time, genitals and whatever loose change you can spare. Stop driving everywhere for nothing that matters and get wet and hard. And do it now!'
'You heard the man,' Alec says, standing naked in his Glasgow tenement flat/boudoir. 'We're no giving up oan life just because the world's an absolute state. If we're goan out, we're goan out wae a bang.' Jackie skips over to the camera and her bouncing tits hypnotise the rest of the guys and girls.
'God missed a trick no beaming her up,' Joe whispers to Michael.
'Aye, am looking forward tae burying ma dick in there.'
'You and me both, mate. You and me both.' Michael's wife, Sheila, looks down her nose at them and lets her eye wander over to Willie's cock. She'd heard all about it, but you didn't appreciate it until you were looking right into it…a bit like the Grand Canyon.
'Cannae believe how big that is,' Sheila says to Moira. 'It looks like it has its ain gravitational pull.'
'Aye, nae wonder Tina never wants tae leave the house,' Moira says. 'It's like a shot putter's arm…'
Alec fires the starting gun by kissing Jackie and caressing her tits. Fondling friends and loose acquaintances is strange at first, but everyone knows they're there out of a sense of duty. Not that Willie is complaining about any awkwardness. His cock is being treated like a globetrotting superstar as the girls take it in turn to give it a suck just to chalk it off the bucket list.
Joe moves in on Jackie's tits and worships them like they'll make him immortal in a place where that seems attractive. For a brief moment, he even feels indestructible. Tina holds up a card to encourage more donations for more flesh. She flaunts her curvaceous, sensual figure in front of the camera like a seasoned, classy pornstar, then goes down on Jackie's wet pussy.
Soon everyone is connected in Alec and Jackie's living room and viewers around the dying world are watching, wanking and wanting more. Alec takes a breather and watches his wife reach another orgasm courtesy of a toy and the talented tongue of a guy he's known since primary school. All this banging has given him a hell of a thirst which he quenches with one of the strategically placed bottles of water. He's no sooner finished a full bottle when Sheila leads him back into the fray. He takes her over the mustard ottoman from DFS he paid off just before the rapture, and his cock goes off like an illegal firework; some of the projectile cum stains the velvet fabric. Shit. He should've put down that tarpaulin, but he was worried the room would look like a fictional serial killer was coming to butcher them; thus, creating the whole wrong atmosphere.
'Ah think we better clean up and get some dinner,' Alec says, suddenly feeling the need to fuss over the state of his living room. Jackie throws on a robe and tackles the stain on the ottoman.
'That was great,' Joe says. 'We should get a few pizzas and go for round two in a few hours.'
'Aye,' Sheila says. 'Eye contact might be difficult in the meantime, but ah'll gie it another bash.' Tina laughs.
'Aye, am well up for that. Whit else are we gonnae dae?'