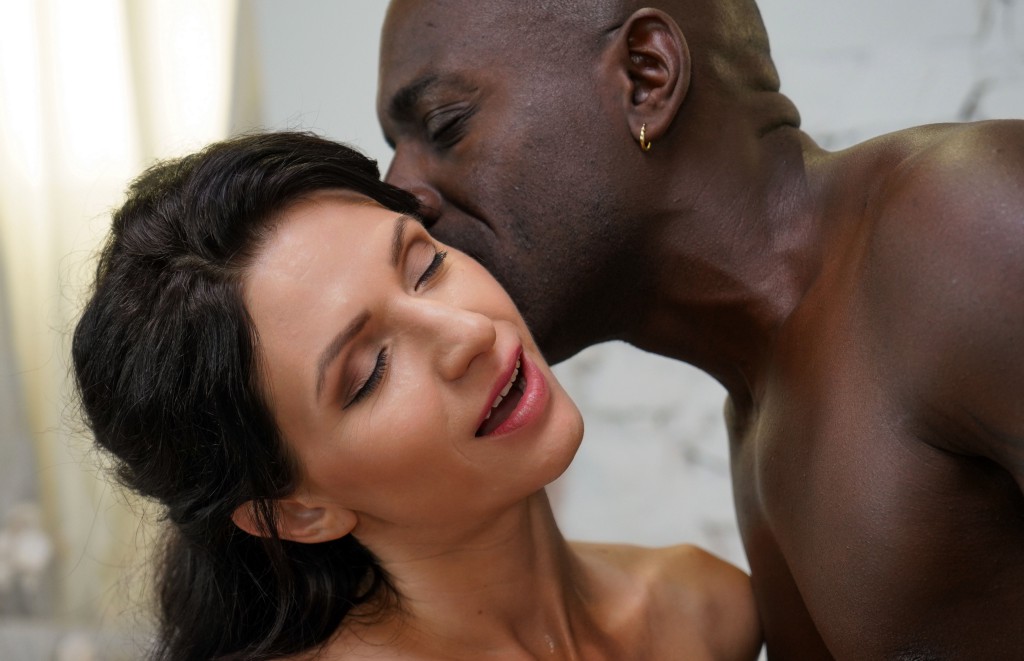 What are you looking at?
Julie turned around and gave me a naughty smile. I got up and joined her. There, from her first floor, east-facing window we were both exposed to the spectacle of a couple in the house opposite to Julie's in the first stages of love-making.
Like many people around the world I was not looking forward to self-isolation. But when Julie suggested that we spend the lockdown at hers, I jumped at the chance. This mature woman with her own mortgage-free place in hipster Hackney Wick, east London, was incredibly sexy, had a dirty sense of humour and was great in the sack. Her two grown-up children were safely far away with their own families. Yes, I said, already anticipating long nights of unbelievable sex.
The sheets were still damp with our sweat from the uncharacteristically mild spring night we'd just had. In between the moisture, the sight of Julie's naked silhouette by the window and the fast-rising temperature in the room, I was semi-hard by the time I stood behind her.
So, what do you think? she asked me.
About what? Do you want my opinion on how he's eating her or are you asking me if it's all right to spy on them? I replied.
No, she smiled again, I want to know if it turns you on as much as it does me.
I'll let my body answer that question. My cock was already erect and rubbing against Julie's pussy lips from behind. She moaned and reached behind. First, she played with the tip and then she slid her hand all the way down and up my fat, black shaft.
It's not the first time I've seen her having sex, she said. She's had her fair share of lovers. Doesn't do specific races or ethnicities, which is great. More choice.
Same as you, if I go by your stories, I replied.
Julie turned around and bit her bottom lip. He eats her well, doesn't he?
Hmmm… I think I know where this is going. Open your legs.
I crouched and grabbed Julie's thighs. She had beautiful, shapely legs. First, I kissed her all over, stopping to smell her pussy. I stuck out my tongue and teased her with the tip of it. She pushed back.
This is not fair, I mock-protested. You've got the view.
And you've got my pussy, she retorted. And, if you're a good boy, you'll have my arse, too.
At the mention of the possibility of anal sex, my cock grew stiffer. Julie did anal, but only when she was in the mood for it. I probed her pussy more with my tongue and she began to writhe. Yes, like that, stick your finger in, I love it when you lick me and finger-fuck me at the same time.
I knelt on the floor, spread her arse cheeks and did as instructed. My thumb slid easily into her already moist pussy whilst my tongue travelled around her clit, touching on it every now and then. Julie reached behind again and grabbed my bald head with both her hands. Yes, like that, don't stop. Oh, she's coming. Looks like there'll be two happy women in a moment. Please, don't stop, I'm close, go on, yes, don't stop! Julie started moving her arse up and down, whilst I continued to lick around her clit. I soon changed tactic and placed my tongue flat on her clit. That made her pick up speed and tighten her grip on my head. She came, and as she did, she squeezed her legs together. I stayed motionless, buried deep inside her, smelling her creamy, juicy pussy.
I stood up, went over to the bedside table and picked a condom up. I was very hard, so the condom slid down my black pole without any problem. I approached the window again. Looking down to the ground floor, I could see the guy was fucking the woman from behind. They couldn't have been older than 30, I reckoned. The woman was very attractive. Seeing her lover fucking her from behind turned me on even more. My heart was racing. I put the tip of my cock just outside Julie's pussy. I knew exactly what she was about to do.
Julie grabbed my shaft and rubbed it up and down her clit. She always said that she loved to feel the hardness of a thick cock against her clit. She then dipped the tip in. I pushed in and she opened her legs more. I pushed more of my cock in and she moved back and around. I joined her in our little dance and within a couple of minutes we had a rhythm of our own. Don't come yet, she said, remember that I want you in my arse.
I know, I replied, I can't wait to fuck that beautiful arse of yours.
After a while, we stopped. Julie went and got some lube from a drawer and handed it to me. Go easy, you have a fat dick. I don't want it to hurt.
I applied some of the lube on the condom and inside Julie's arse. When I inserted one of my fingers, she started rocking back and forth, allowing me to lube her inside. I put the tip of my cock in.
Is this OK? I asked her.
Yes, like that. Oh, yes, just like that. Oh, yes, baby, I can see you've rammed a third in. Leave it there for a while. Move your cock around. Oh, yes, like that.
This time Julie was holding onto the windowsill. She was no longer looking at the couple. Her eyes were closed. She was in the moment. As soon as she pushed back, I knew that was the signal for me to grab her by her grey-streaked, long, curly mane and stick my whole cock in. I did so and Julie clenched her legs again. I reached around and began to play with her clit.
Julie came so strongly that I almost fell over. She lost her balance momentarily. I brought her body up and with the two of us standing almost upright now, I pounded her arse hard. I came within minutes, my sweat joining hers.
We opened our eyes and looked at each other. We kissed long and passionately. When we finished, we looked back out to the house opposite and froze.
The couple was watching us.
To be continued…