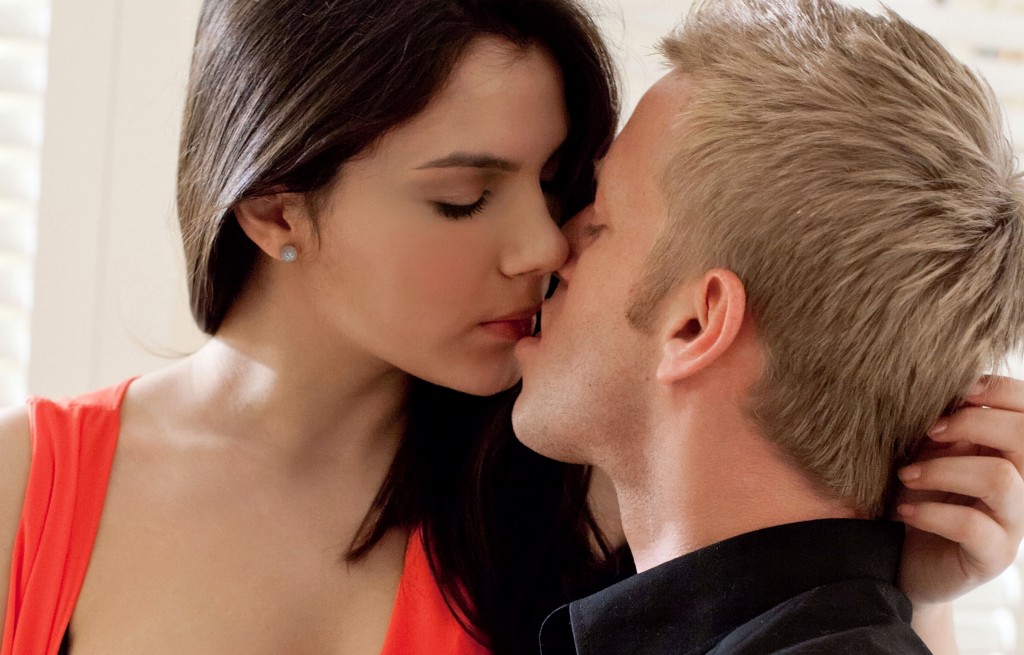 "I want to choke on that cock. I want him to grab me by the nape and push that rod down my throat until I gag. And after I swallow his cum, I'm going to sit on his face and ride him like a prize stallion while he shoves two fingers in my ass. And I'm going to cum until I pass out."
That was the conversation that escaped from the ladies' room of a bar off-campus. I caught wind of it and stood by the door, amused and intrigued.
"Who are we talking about?" a woman asks the other two, probably from inside a toilet stall.
"Karen has the hots for her thesis student. Apparently, the guy is the yummiest piece of ass on campus."
"He is. Peter is a fucking stallion, and I want to ride him until my brain blows," answers the first woman, 'Karen.' Shit. Could this be?
The voice sounds just like my advisor, Professor Karen White. And my name is Peter. Could it be possible? Is my thesis advisor inside a bar bathroom telling her girlfriends that she wants to fuck me? Because I would oblige. I would eat her pussy, suck her tits, and fuck her ass until she cums so many times that she becomes addicted.
The bathroom door opens, and I hide behind it. The three women walk by, still talking.
"So are you going for it? Fuck Peter the Stallion?"
"He's my student, Laura; I'm his advisor. I can get fired for harassing him."
"But if he makes a move on you?"
"Then I would know it's fine, but I can't incriminate myself. He would have to read my mind."
"Too bad," answers Laura. "You deserve a great fuck."
From behind the door, I watch them go. My cock is now hard as a rock with this beautiful realization. Professor Karen White wants me to fuck her unconscious. Fuck yes. I have to make this happen.
Then an idea strikes. I compose an email on my phone:
Professor White, I'm sorry to interrupt your weekend, but I'm having some trouble with the research numbers, and I don't want the project to be delayed. Could we meet in your office on Sunday afternoon for a few minutes?
Regards
Peter.
To my delight, I get a response two minutes later.
My office, at 1 pm.
Professor White.
My heart is pounding in my throat as I knock on the office door.
"Come in," the sexy voice answers.
"Hello, Professor. I'm sorry to make you come in on a Sunday."
"That's ok, Peter. What can I do for you?" she's leaning on the desk, wearing a wrap dress more casual than her usual work clothes. Her tits look delicious, cleavage showing, and I go for broke.
"Let me fuck you. I will please you in any way you want."
She looks stunned for a moment, so I add quickly, "I was at the bar. I overheard the conversation. If I'm wrong, I will leave right now and never mention it again."
Professor White looks at me, then pulls the string that holds her dress on the side. It opens, glorious tits with hard nipples pointing at me. I step toward her and take one nipple in my mouth, sucking hard, twisting the other one between my fingers. She lifts herself onto the desk and spreads her legs.
I rub my hardness through my jeans over her lace panties, my mouth devouring her tits. She leans back, legs wide open. I take the hint, diving in, moving the panties to the side to give her a long lick along her pussy that is already swollen and wet. Fuck, she tastes so good. I spread the labia so my tongue can slide through every soft fold. When I get to the wanton clit, I circle it, lick it, suck it. Karen moans in pleasure, so I slid two fingers in her hot channel. She squeezes them deliciously.
I can't hold back and undo my fly so I can free my cock and jerk it with the other hand. With the one that has my fingers inside her, I slither the thumb to search for her asshole. I look up, and she is moaning even louder, pinching her own nipples. Her hips are moving violently. I have to let go of my cock to hold her down so I can finish eating her up. She cums in waves of heat and wetness that run down my chin.
When she's done, I finish taking off my clothes, take off her panties, align my cock, and plow inside of her.
"Fuck, yes, Peter, fuck me hard, just like that," Karen screams, her hand down on her clit, beating it hard. I take turns kissing her and giving hard, smacking sucks to her tits. When she starts screaming another orgasm, I feel my dick steel up and pulse, and I'm lost in the way her pussy massages it as I cum, strings of jizz shooting inside her warm channel. Amazingly, when I'm done, my rod is still hard. I lean in to kiss her and speak in her ear.
"Fuck, Professor, I want more."
She buries her tongue in my ear, then answers.
"Fuck my ass. It will make me cum again."
I lift myself and watch as she uses her hands to spread her asscheeks. The buttcrack is soaked with the juices from her orgasms. I tease the tight hole with the head of my cock. Her hips move to push against me, and the entrance gives way. My mushroom head is engulfed, and my head rolls back at the sensation of tightness and heat. She pushes more, and my whole dick buries in her ass.
"Fuck, Peter, that's what I wanted," she moans, rocking her hips.
"You wanted me balls deep in your ass, Professor?"
"Yes, I knew your cock would stretch me this good. Now pound me hard and make me cum," she pants, one of her hands on her clit, the other fingering her pussy.
I oblige, thrusting like an animal, and we both cum, screaming like savages. Hopefully, no one else is in the building on a Sunday, or we are screwed.
I collapse on top of Karen; her fingers run up and down my back.
"If you were eavesdropping on me, you know we are not done, right?" she teases.
"I know. In a little bit, I'll be hard again, and you will be choking on my cock. Then you can ride my face like a prize stallion."
"You are such a good student, Peter. I knew we would get along great."