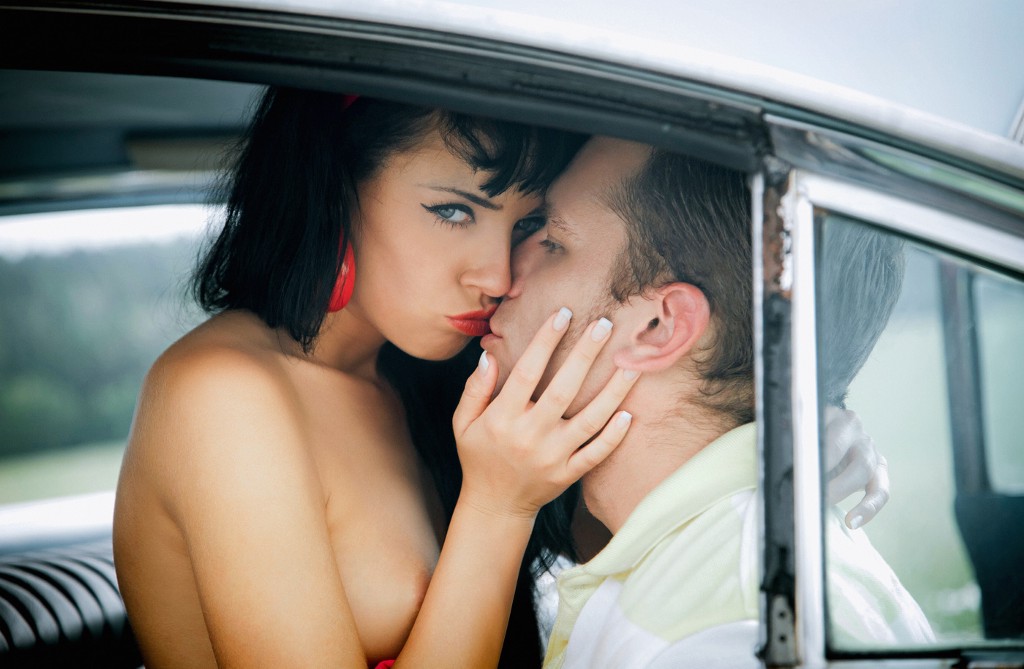 Hannah's head pounded as a painfully hot needle blazed in the middle of her retina. She squinted at the cacti that passed by her car window, barely able to look out at their prickly, erect forms scattered over the red dirt surrounding the nearly deserted highway.
In fact, every time she opened her eyes a rancid taste rose to the edge of her throat. It threatened to release that morning's slice of toast, the only thing which had settled in her stomach before their early morning start to their next destination.
I hate you, Diane, she cursed her long-time friend who had taken her for a late-night girls' night out. They both knew Hannah had to get up early to get on the road from Los Angeles to Phoenix but that didn't matter to Diane. She hadn't seen much of Hannah since she had moved to San Francisco and she wanted to get in a few club moments before Hannah left on her cross-country trip for her tenth wedding anniversary.
A 12-case of Sierra Nevadas filled their pre-party. By the end of the night, Hannah somehow had made it back to her bedroom with a lost count of the numerous Long Island Iced Teas they had drunk and only a few hours before she had to get up again.
"Hootie Hoo, tight like hallways, D and Han, like always," she had mumbled into her pillow as she flopped onto the bed.
Now Hannah turned to look at her husband, Liam. His tan hands gripped the steering wheel tightly in frustration, his dark brow smashed down in irritation while he continued to drive with angry focus.
Her hangover sickness slightly subsided as her hand craved rubbing over Liam's close shaven scalp. Imagining the feel of the soft prickles ran tingles of pleasure through her arm and down her spine. Unfortunately, the sulky mood he was in told Hannah it was best not to touch him.
However, his handsome face made her feel better. A soft smile sprung to her lips as she thought about how she could make him feel better too.
Ignoring his hostile body language, Hannah placed a hand on his inner thigh. She passed her hand lightly along the inseam of his hard thigh, resting the side of her palm in the crevice where his leg met his groin.
A restricted sigh escaped Liam's pouty lips as if he was holding back a moan. Eager to make that small sigh into a throaty groan, Hannah moved the back of her palm along his growing shaft.
The warmth of hard flesh doubled in size across her hand, making her nipples tighten in excitement. Pulses between her thighs echoed the many memories of him plunging into her moist area while her pussy gripped around him.
Her hand moved up his thick shaft and massaged the tip of his cock. Liam gruffed out a sound. His hips moved up and backed away from the steering wheel before he forcefully pushed her hand away in disgust.
Clearly, he's still upset from last night. She barely remembered the numb lapping of her tiny bean when she drunkenly passed out while Liam's tongue was servicing her wet clit. Something she could do with right about now. Well, he can't stay mad at me forever.
Sighing in pretended rejected gloom, she took her breast out of her white tank top. Her hand pushed down on her brown, grapefruit-sized tit, making her dark nipple perk upwards as her red tongue curved over the surface. After a few slow licks, her luscious lips closed over it.
Her dark brown, almost black eyes threw Liam a curious side glance as she started sucking. Then she lifted her leg on to the dashboard. Her hand slipped down her tummy and entered past the elastic of her red cotton shorts. Hannah worked her two fingers in a circular motion over her clit as she provocatively stared over at her silent husband.
Soon, his concentration wavered as he threw looks of horny intent towards his vulgar, sexy wife. Hannah felt the small sway of the car. Liam took quick glances up at the windshield, correcting the path of the vehicle and making sure he didn't crash.
Then, in one swift move, Liam shoved his right hand down her pants and replaced her roaming fingers with his wide thumb.
Hannah threw her head back with a deep moan. Her hands squeezed and rubbed her breasts as his thumb mixed with her slippery area. Tingles of pleasure and sexual promise travelled from her hips and settled at her lower stomach.
She flicked her left hand over his crotch. In a hard snap of her fingers, the button of his pants gave way. After a quick tug of his zipper, his long manhood sprung out of its tight confinement.
Hannah's hand slid up and down the veined shaft in quick jerks between his loud exhales of satisfying breaths. Her hand occasionally slowed down to rub the small white substance of his excitement around the tip of his cock.
Liam kept his attention on the road as his left hand steadied the steering wheel. Then, when his hand dug deeper into her wet panties, he moved his two fingers inside her cave. Hannah moved into his strokes, vaguely aware of his hoarse voice saying, "Damn, you are so wet."
So distracted by the vibrations roaming over her legs to her breasts, Hannah's hand stilled on his cock. Violent waves of arousal threatened to crash into her as her hand gripped tightly to his girth. Her mind imagining how it could fill her.
She shrunk down in her seat and raised her hips to ride his slippery fingers, wishing he could go deeper. All the while, her wet center began to tighten as she edged towards the cliff of her climax.
She glanced up at his intense stare. Passion and wanting swirled around his striking blues. Hannah's desire doubled, weighing heavy on her chest. She was always amazed by how much power he had behind those eyes. It could make her cry or swell with love in seconds. In fact, thinking about how much he made her feel loved, Hannah's body instantly blazed into a sharp release.
"Ahh, fuck yes!!!!" she screamed as her head hit back against the passenger seat's headrest.
Heavy breaths passed through her lips as her mind floated back down to the rest of her relaxed body. After a moment, she turned her head and smiled over at her husband.
"See, you liked that," he bragged with a sideways grin. Then looking back at the road, he added, "If you weren't such a bad girl last night, you could have gotten more of that."
The consequences from her drunken night seemed to have faded away. Hannah's headache had gone. Her stomach was at peace. Her sickness lifted. She was feeling really good.
Now she had the strong desire to make her husband have that same feeling. Her nipples hardened again thinking of what more she could do after he was pleased. A burning from below her lower belly zapped out hot lines across her vagina's walls as it signaled her body's greediness to cum again.
She sat up. And leaning over to him, she dug her hand below his cock. As her fingers jiggled with his balls, she ordered, "Pull over and I can show you how much of a bad girl I can be."