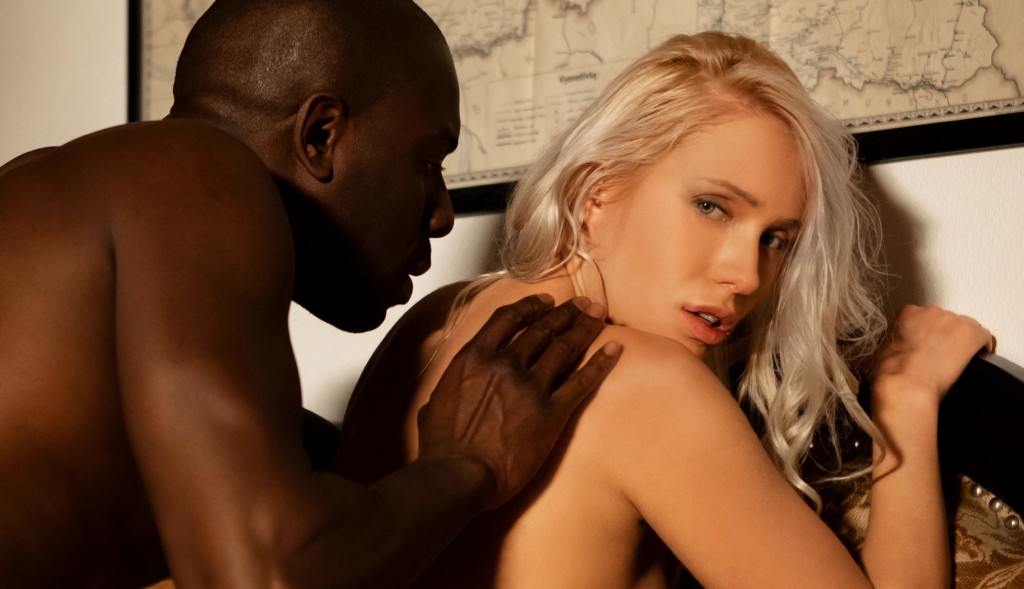 My marriage was never one of intense sexual attraction. In my 20s, I had my fair share of extraordinary, toe-curling sexual experiences. When I hit 30, I figured it was time to settle down with a more conventional man, not the kind of stud with a big cock who picks up randoms at clubs at 2 AM on a weekday night.
I settled for Brad. He was a nice guy, sweet to my family, kind to me. He was also an excellent provider and made a lot of money as a chemical engineer. I pursued this relationship because it was what I was supposed to want. By my 30s, it was time to settle down: no more wild sexual adventures.
A part of me still hungered for that old life. I still had the fantasies, and I'd often recycle those memories of sweaty nights from my 20s when I was making love to Brad. I was content with this life, and I didn't have any desire for a change.
That was until I found some shocking emails on his computer. He happened to leave his Gmail window open one day, and I couldn't help but look. I discovered that Brad had enrolled in a hookup service, and he was actively seeking out women to cheat on me with.
Who the fuck was Brad to cheat on me? He wasn't even that good looking; he was just a conventional guy. His body was nothing special, with very little muscle development. His cock was a joke: four inches of nothing.
Meanwhile, I knew that I could still make men feel forbidden thoughts. Even when I went to the grocery store in a pair of yoga pants, every man's head would spin and take a look at my thick ass. I still had it. Men wanted me.
I considered confronting Brad about it, but I decided on a more unconventional path. I would seek a hot, muscular, hung stud, and shove Brad's dull fucking face into it as soon as I had a chance.
I remembered one of my favorite ex-boyfriends. He was a sexy, African American man. He spent hours in the gym every week, and his hard-won muscular body showed the results. He had a mouthwatering ten-inch dick, that would stretch me out and make me scream in a way that my husband's four-inch pathetic cock could not.
I wanted a guy like him. I enrolled in a hookup website that promised to match up hungry white wives with hot black men who didn't want to deal with the bullshit of a relationship. The website promised that it was for hot, sweaty, dirty sex only. Precisely what I wanted.
I took pictures of myself in my bathroom. I tried to accentuate my best asset: my big ass. I took some baby oil and lathered up my ass, and stuck out my juicy butt in the mirror and took a hot little butt selfie. I made it the profile picture. My big butt stood in contrast to my skinny waist, and I was sure it would drive men insane.
The requests began to pour in. I choose a man by the name of David. He was even hotter than my ex-boyfriend, with big muscles and a tall 6 foot 3 frame. He included pictures of his cock in his profile picture, and it made me grit my teeth and touch my moistened pussy.
We met up at his penthouse apartment. I arrived in a long trench coat. When I took the coat off, it unveiled nothing but my lacy bra and thong panties. He approached me and smiled, with his cock already hard and aching to be released from his pants.
He walked over to me and grabbed my bare waist. "You look beautiful, Abigail," he told me as he leaned in and passionately kissed me, his tongue penetrating my mouth. I sucked on his fat tongue to give him a preview of what was going to happen to his thick cock. I reached down and grappled his massive, hard cock.
I dropped to my knees and took his cock out of his pants.
"Holy shit, David, you're so fucking big!" I exclaimed as I smiled from ear to ear and admired his manhood. I began sucking on the tip and slobbered all over his fat dick. My hand wrapped around the base of his cock and jerked him like a corkscrew. I looked up at him, and he licked his lips as he admired my pretty little face consume his big, black cock.
"You're so fucking beautiful," he told me as he looked into my eyes.
Once he was rigid, I stood up and kissed him. I asked, "Do you mind if I take a video of this?"
He chuckled. "No problem, want to enjoy this later?"
"Something like that," I said as I nibbled on his lip. "Why don't we go to the bedroom?"
We sauntered over to the bedroom, and I pushed him onto the bed, feeling his rock hard abs and gazing at his mountain of a dick. I propped my phone on the dresser to take a beautiful little video of the experience.
I straddled his big cock and slowly descended upon it. His girth stretched me out and made me whimper. It hurt a little bit, but it also aroused me to be taken by such a big dick. It was exhilarating to fuck a real man instead of my puny husband.
I began to writhe on his fat cock, gently bobbing up and down. His big hands squeezed my ass cheeks as I rode his glorious cock, and the juices of my pussy dripped onto him. I gripped his big, hard pectoral muscles and watched them ripple as he held me tighter, lusting after my body as I rode him.
He licked his lips and smacked my ass while I rode him. He started to control the tempo and fuck me back.
"Oh, fuck me! I've been craving this fucking black cock. Give me what I need!"
He increased his tempo and began slamming me harder.
"Yes, yes, fuck yes, babe! Do you like this pussy? You're so much fucking bigger than my husband!" I screamed out while our bodies slammed together in ecstasy.
"You want to look at my fat ass while you fuck me?" I asked him.
"Yes, yes, baby, that's what I want."
I bent over on all fours and let his eyes soak in my thick ass.
"You like my big fat ass, don't you, don't you?"
"That's what I fucking want, I want that big ass," he said as he gripped my skinny waist and thrust his big cock into my tight pussy. My ass cheeks rippled as he took my pussy from behind. I gripped the sheets tighter while he fucked me mercilessly.
"Oh, fuck me, yes! Fuck me with your fat cock! Make that fucking ass shake!" I screamed out as he took me like his little fuck toy, having his way with me.
It was exactly what I needed after so many boring years with Brad.
"Do you want to cum in my pussy?" I asked as I looked back at his sweaty, muscular body fucking me hard. "You want to cum in that pussy, don't you? You want to claim it, make it yours? Cum in me!" I commanded him.
His tempo increased and his balls slapped against my clit as his big cock consumed my pussy.
"That's it, fucking get that nut!" I screamed out. "Cum in my pussy!"
His cock grew harder, and I felt it begin to pulse as he coated my pussy with his cum.
After he dropped his load inside of me, I spread my legs for the camera. I displayed my pussy full of another man's cum. I stuck my fingers into my pussy and then tasted his salty cum.
I smiled and said: "Brad, that's how a real man fucks a woman, you worthless asshole."