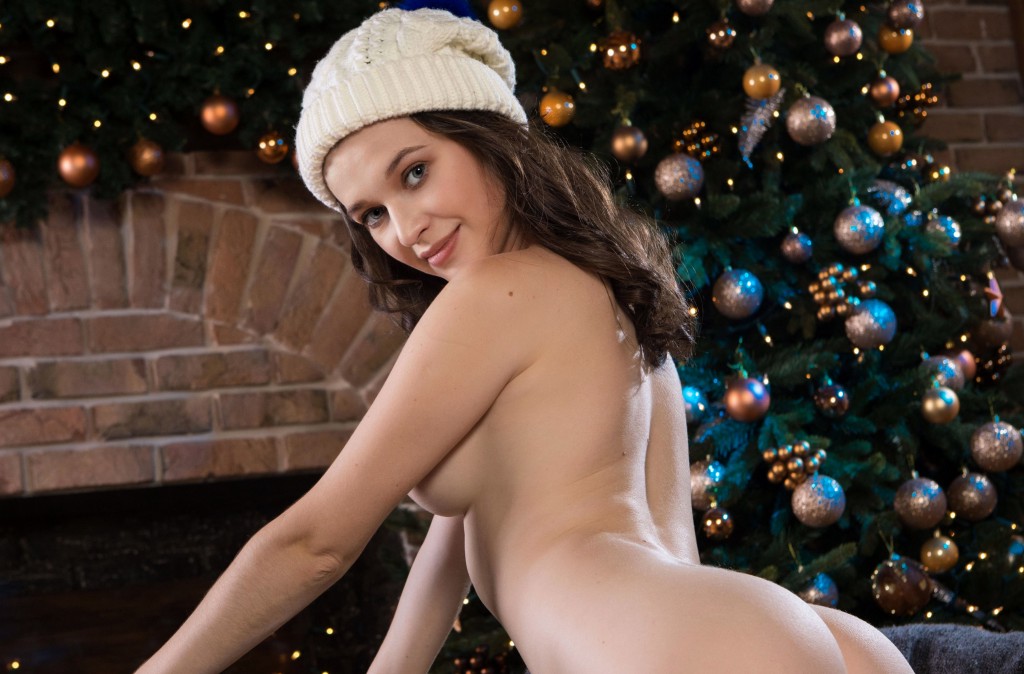 The company had a great year, and the Christmas party was time to celebrate our impressive profit margins. My boss, Christopher, had the event catered and stocked with Cristal champagne.
The annual party was notorious for the hookups that would often occur after a few drinks. Casual hookups were not typically something I would engage in, but I had just broken up with my boyfriend, and I had my eye on a particular prize — Christopher, the man who ran the company, himself.
Every day he showed up to work impeccably dressed in a form-fitting suit that showed off his towering, built physique. When he removed his jacket, his slim fit shirts would show off the curves of his ab muscles. The suit jacket would drape around his broad shoulders. My favorite suit of his was a bright blue one. It contrasted nicely with his olive complexion.
My cubicle was near Christopher's office, and I would often hear him give out orders, his deep voice commanding authority. It made me wet thinking about him. I'd often come home and fantasize that he was fucking me instead of my pathetic loser of a boyfriend.
I knew that he loved women. You could tell by the kind of women he would hire. Most of the staff were beautiful women. I knew that to grab his attention, I'd have to stand out.
I decided on a tight little red dress. For good measure, I wore a Santa hat. The dress hugged my ass, which I had won over long hours in the gym. I straightened out my long brown hair, and left it loose. Usually, in the office, I wore it in a neat ponytail. I thought that having it loose was sure to grab Christopher's attention. The dress was low cut and showed plenty of cleavage.
As Christopher gave a speech inspiring the staff for another year, he locked eyes with me. Well, first, he gazed at my chest, admiring the cleavage endowed by my double-D's, but then he looked up and noticed my eyes and my hair. I stood out from the crowd, and I knew he was seeing me in a different light. He was used to seeing me in a button-down and a ponytail. Now he was looking at me as an object of lust. As he uncharacteristically stumbled through the remainder of his speech, I knew that I had sparked his desire.
He walked right up to me after his speech. "Morgan, you look fantastic," he said in a flirty tone.
"Only the best for you, Christopher," I said as I winked at him playfully.
As he looked me up and down, I could see a bulge form in his pants. I glanced at my office nemesis Carolyn, who walked by and rolled her eyes. They had dated in the past, and she was trying to mask her jealousy with disgust.
"How is your boyfriend, Morgan?" Christopher asked.
I laughed. "We broke up. To cut a long story short, Mike is an asshole, and I'm looking to move on."
He smiled and nodded.
"How would you like to dance?" I asked him. He smiled and led me by the hand in front of the DJ.
Some boisterous hip hop was playing, and I decided to get close to him. As he felt my body, I could feel his cock become more engorged. I began dancing with him, becoming lost in the beat.
He whispered into my ear, "Why don't we have a drink in my office?"
I snuck away to his office and waited for him. I let him make his small talk and work his way through the crowd. He then entered the office and closed the blinds.
"Morgan, I had no idea . . . you were so sensuous."
I smiled, looked him in the eye, and said, "Today is your lucky day, Christopher. Merry fucking Christmas." I pulled him towards me by his tie and kissed him.
His hands caressed my ass, and I could feel his breath upon my neck. He groaned and began sucking my neck gently. Goosebumps broke out through my skin as his fingers explored, and his tongue sensuously caressed my neck.
He pulled my heaving breasts out of my dress and began to massage my nipples with his fingers, making them hard. I felt my clit start to throb as he began licking and sucking my nipple. I moaned gently as his steady hand gripped my ass with lusty desire.
I reached down and felt his thick cock. I had always wondered about his size, and he certainly did not disappoint. It was big enough to stretch me out and make me scream. My cunt became moist at the prospect.
He reached down between my legs and gently let his fingers caress my pussy; our lips touched, and we kissed passionately.
"Do you want me to fuck you, Morgan?" he asked me assertively, as his fingers teased me.
"Mmm-hmm," I said.
"I can't hear you," he said.
"I want . . . I want you to FUCK ME," I said breathlessly, unable to be teased any longer.
He swept away the paperwork on his desk and propped me up on it. I loved the way that his muscled arms could lift me like I was light as a feather.
He spread open my legs and inserted his tongue into my wet cunt. My hand grasped the edge of his desk as his tongue fucked me. With my other hand, I began massaging my clit while his tongue moved in and out of me.
"Oh my fucking God, Christopher!" I cried out. I didn't even care if the whole office could hear me, although the booming music most likely drowned out my cries of pleasure.
He feasted upon me, and my juices began flowing down his stubbly face. "This is what I need!" I screamed out. I fucked his tongue back, thrusting my hips into his face.
He stood up, his face moisten. He had warmed me up, and I was insatiable. I began instinctively rubbing myself as I watched him strip out of his shirt. The blue moonlight shone upon his chiseled chest. I gazed down at the erection that was filling his pants. He unzipped and revealed his stiff cock. I licked my lips.
"Fuck me, Christopher," I demanded.
He locked eyes with me as his fat cock stretched me out. As he plunged into me, he gripped my hips and watched my face as I reacted in pleasure. The slick sound of my pussy getting fucked by his cock began filling the air.
"Fuck, yes!" I gasped. I propped myself up with one arm, and with my other hand, I caressed Christopher's muscular chest, feeling it ripple underneath my fingers. He pushed himself deeper within me and kissed me.
"Morgan, you feel so fucking good," he told me.
"Bend me over and fuck me over the desk," I told him hungrily.
I bent over and presented my ass to him. Christopher gripped my tight ass cheeks with both hands. His fat cock plunged into my pussy from behind. The lusty juices from my cunt dripped onto the floor below.
"Am I getting a good review this year?" I asked him playfully.
"You've been a bad girl this year," he growled as he spanked me and began mercilessly fucking me from behind.
"You'll have to punish me, Sir!" I cried out.
He spanked me harder and began fucking me more vigorously. His muscled body slammed into me, and my meaty ass shook. He marveled at my slim waist as he gripped me and fucked me with all of his might.
I felt his cock growing within me and could sense his desire to spurt within me.
"Fucking cum in my pussy," I implored him.
Sweat dripped from his body down onto me and his pace quickened as the cum built up within him. As he fucked me harder, I began to tremble, and waves of pleasure and warmth coursed through me. I was creaming all over his cock as he started to cum. I felt him as he spurted. He grunted as his cum filled me. He pulled my body tighter against him as he unleashed his cum inside of me.
He slowly pulled out, groaning at the pleasure of the moment.
"Oh my God, Morgan, you are so perfect," he told me as he pulled away. I stood up, embracing him and letting my soft curves touch his hard, muscular body. I looked him in the eye, smiled, and said, "We're going to have a lot of fun this year."
I began gently stroking his cock and felt it grow harder in my hand, ready for another fuck session.