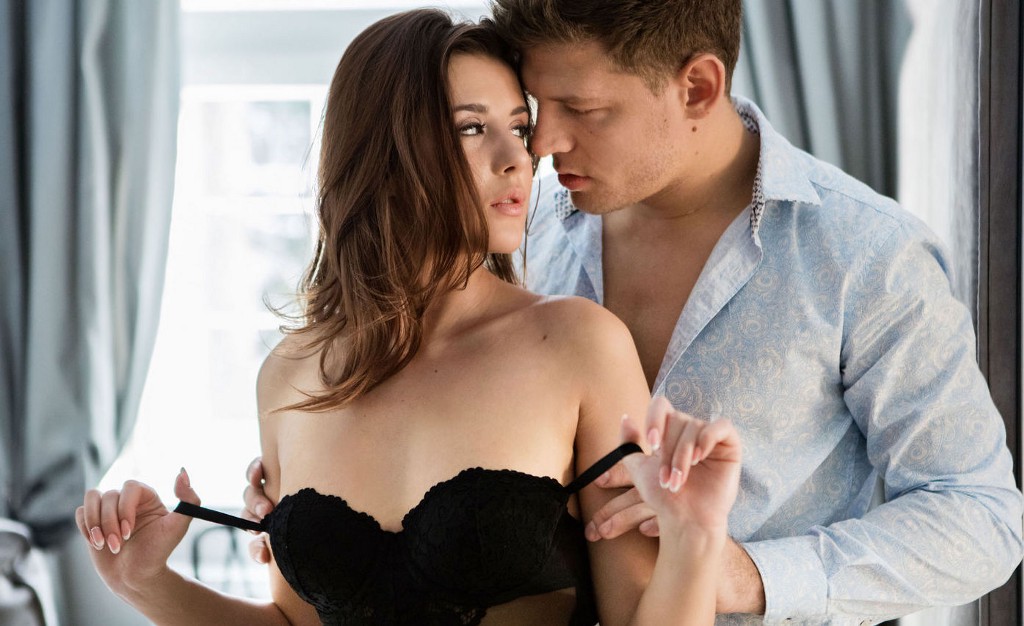 by Christina Stevens
That's the ad we took out, and we got a good response from a hung stud named Pierre. We were psyched.
It's hard to describe to an average person why I like my husband to serve me like a butler or a servant. It's not that I want to degrade him. I never make him wear a bra and panties like some hotwives. I'm not into that. But the feeling I adore over all others is seeing him in the submissive role in a cuckold scenario. He's usually such an alpha male. Talk about mansplainer. He even mansplains the weather to me, on a hot day, explaining about pressure systems as though he were some kind of weather man. And whenever I ask him to help me with a tech issue on my computer, he is so patronizing and tries to make me feel so dumb. In other words, he is a typical man.
But when he plays the butler, I see a whole new side of him, and I like it. The beta side. In fact, it makes me wet to see his beta side. It makes me feel so alpha and so strong.
It was his idea to begin with. He said he wanted to have this guy over, and he wanted to serve us appetizers and drinks. I thought it sounded nice. I would get to know this hot guy Pierre we had met online, and let the chips fall where they may.
I dressed up in a nice tight skirt, heels, a see-through white blouse, with a black lacy bra underneath. And make up like I was going out. And I was.
We would never do this in our own house, with a stranger. So we rented a little one bedroom house on Airbnb not so far from our own in Hollywood.
I was in the bedroom getting ready when the doorbell rang. That was planned. He wanted to meet our guest and sit him down and serve him a drink and be submissive to him, before I made my grand entrance. The entrance was of great importance to Phil. He really wanted to watch the guy's eyes when he saw me for the first time, for some reaction of attraction or pleasure.
So about five minutes after Pierre rang the bell, I came out.
"Hey," said Pierre. He was even hotter in person than his online photos. He was a personal trainer, so you know he had the six pack abs. Not like Phil, who has a pot belly. But Phil was looking pretty good in his black blazer and black pants, with a bow tie — like a real butler.
"This is Pierre," Phil said. "Pierre, this is Christine."
"Enchanté," said Pierre. I held out my hand and let him kiss it.
"Um, Pierre is having some red wine. Can I pour you a glass?"
"No Phillip," I said. "Make me a gin and tonic please. And leave us alone so we can get acquainted."
Phil went into the kitchen to make my drink. And I got to know Pierre. It was a little awkward, of course. I had to explain to him that Phil likes to serve me, and that I really get off on bossing him around like this sometimes.
"So," I explained to Pierre, "If it seems I'm being a little cruel to Phillip, you have to know it's all play acting. He likes it. What he wants more than anything is to run around and try to make us comfortable, you and me. Like we are the King and the Queen, and he's the servant."
"I like it," said Pierre.
Phil brought out the drink, and of course I had to spit it up and scold him.
"Phillip, you know I only want a splash of gin. This is way too strong. Take it away."
"So sorry Ma'am," he said, bowing, and taking the drink. Then he turned to Pierre.
"What about you, sir? Is everything to your liking?"
"Oh very much to my liking," Pierre said, and he grabbed my hand. "I like this very much."
I watched Phil as this guy took my hand. I could tell that it was really hitting him in the chest. That's where he tells me he feels it when he sees another guy touch me. I guess most men would feel it there. The difference is, Phil likes that feeling. Most men get very angry when they feel that in their chests, I suppose. And they want to fight the guy touching their woman. But Phil feels an intense pleasure when he sees his territory being invaded. He welcomes the marauding invader. Come on in, he says. Invade my marriage. You can do what you like with my wife. Whatever you like.
"In fact," said Pierre. "I think I may have died and gone to heaven."
"Aw, you," I said, squeezing his hand back.
And then I put my face near his and he kissed me on the mouth. I could see Phil out of the periphery of my vision as we started making out. It was so delicious to taste this hot French guy's tongue on mine, as the butler watched us. I knew what Phil was feeling. Phil was going crazy now. He was dying to pull his dick out and start masturbating, for nothing arouses him like seeing me kissing another man. Not even me fucking another man arouses him as much. This first stage of foreplay is what he really lives for. That's why I try to prolong it as much as possible. I pulled away from Pierre.
"About that drink, Phillip?" I said, annoyed.
"Yes Ma'am," he said. "And I have some shrimp if you'd like me to bring that out."
"Ha ha! Please, no!" I mocked him. I turned to Pierre.
"Phillip is very small down there."
Then I turned back to Phil.
"Why on earth would we want to see your little shrimp?" I mocked him.
"Oh, I meant shrimp cocktail," Phil said, blushing.
"Oh, shrimp cocktail," I repeated. "Not your shrimpy cock? You didn't mean your shrimpy cock?"
"No, I didn't mean my shrimpy cock," Phil said.
I looked at Pierre. I could tell he was feeling sorry for Phil being humiliated like that.
"Don't worry, Pierre," I said. "I told you — this is what Phillip likes."
"Is this really what you like, Phillip?" asked Pierre.
"Oh yes, sir," he said. "To be a servant to a real alpha stud, like yourself. And to be submissive to Christina. To be humbled. And laid low. To stand here as she makes fun of me. As she kisses you in front of me. It's awesome."
"No shit?" said Pierre. He looked stunned.
"Now, let me see about that drink and the shrimp."
Phil went off into the kitchen. I burst out laughing. I knew Phil liked that. He liked to be in the other room hearing me say demeaning things about him. In fact, he had specifically asked that I do so.
"Oh, he's harmless," I said. "Don't you worry about Phillip. He's a harmless fly. I know it must be hard to understand, a real tough guy like yourself. I mean, look at those muscles. You should see Phil's skinny arms. They're like sticks compared to these studly guns."
I started caressing Pierre's muscular arms, then, and I went in for another kiss. I have to say, I was feeling that crazy elation. Women are trained to be so nice, all the fucking time, nice nice nice. We're supposed to be pretty and nice. Phil had set me free. He had encouraged me to find my mean side. To find my power. It is such an exciting, unfamiliar place for me to be. I honestly feel like I'm flying when I get into this headspace, and I start trying to think of ways to punish him as I enjoy myself with a guy. It dawned on me then, that the best thing for me to do now would be to get this guy's shirt off and be really going to town on his upper body when Phil came back with the drinks. I realized how much Phil would like that. To see me totally going crazy for his physique, pretending to be so turned on.
I pulled the polo shirt that Pierre had been wearing up and over his head. I threw it on the ground and I jumped on the couch behind him as Phil walked in with the drinks.
"Oh my God," I said. "You are so hunkalicious. I have never seen such a muscular back. Mmmm mmmmm."
I started kissing his back and his neck, as Phil came in and placed the drinks and the shrimp on the coffee table in front of us.
My hands came around to his chest and I caressed his lovely pecs. It was like running my hands over a Michelangelo sculpture — this guy had made a work of art out of his body.
"Phillip, what do you think of this hunk of man?" I said. "Isn't he gorgeous?"
"He certainly is, Ma'am," Phil said. "A real hunk of man. And you seem to be quite…enjoying him."
"I am," I said. "What about you, Pierre, are you enjoying yourself?"
"Very much," Pierre said.
"Is there anything else I can do for you Ma'am?" Phil asked.
"As a matter of fact, there is, Phillip," I said. "I'd like you to press Pierre's pants for him. I think they've gotten a bit wrinkled. Could you do that?"
"By all means, Ma'am," he said.
"Go ahead, Pierre," I said. "Remove your pants and Phillip will take them into the laundry room and iron them."
"Certainly," said Pierre. And he stood up and took his trousers off. Now he was standing there, rippling muscles, in his briefs, with an erection quite visible underneath them.
He handed the trousers to Phil, who just stood there, mouth hanging open, like he was waiting for something else.
"Oh yes," I said. "Maybe you could launder his underwear for him, too. Go ahead, help him slide them off."
"Yes Ma'am," he said.
"It's OK, I can — " Pierre started to say, but I interrupted him.
"Phillip wants to help you, don't you Phillip?"
"Yes Ma'am."
Phil went up to Pierre and slipped his underwear down. Pierre stepped out of them and Phillip now held his underwear and his trousers. The personal trainer stood there naked and fantastic, in front of the couch. I couldn't help myself.
"Oh my goodness, Phillip," I said. "It's twice as large as yours. Just look at it."
"I am looking at it," Phil said.
I came up behind Pierre then, and I really went in for the kill. I knew this was what Phil wanted, more than anything.
"Take a look at a real man, Phillip," I said, kissing Pierre's neck and moving my hands down to his twelve-pack abs. "Look at these rippling abs. Mmmm, I am getting so aroused just being near such a specimen. Now I'm turned on, do you see how turned on I am?"
"I do," he said, as my hands found the phallus and started fondling it.
"Pierre arouses me like you can't, Phil," I said. I knew how much he appreciated my honesty. This was the real heart of the matter for him. This is why he was in the game.
"I know," he said.
"I'm sorry," I said. "I've become bored with you. And I feel nothing when I'm near your naked body. Nothing but a kind of revulsion. But next to this specimen, I feel all hot between my thighs. Burning hot. Here, Pierre, feel me down here, how wet and hot I feel."
I grabbed his hand and put it up my skirt, and down my panties, so he could feel how wet I was.
"Go on," I said. "You can give Phil a taste of that pussy. Put your fingers in his and make him suck them."
"Are you sure?"
"Yes, you want to suck his pussy soaked fingers, don't you Phil?"
"Very much, please let me suck them, sir."
Pierre stuck his fingers in Phil's mouth then, and Phil sucked on them, as I got down on my knees before Pierre and put his big cock in my mouth. I could see Phil's mouth going down on Pierre's fingers in the same rhythm as my mouth went down on his big cock. We were in sync now. It was so delightful.
"Alright, Phil," I said, after a while, pulling my mouth off his cock. "Go turn down the bed, light a candle, and get the bedroom ready for us, while Pierre eats my pussy here on the couch. Then we'll come in there and he will fuck the shit out of me. How's that sound, Pierre?"
"Sounds like a plan," Pierre said.
Phil went off into the bedroom then and did as I instructed. I lay back on the couch. Pierre pulled my panties off, leaving my skirt on.
"This is a crazy experience," he said. "I mean, I really don't like guys sucking on my fingers. But now that I see that pussy, I think it's all worth it."
"Thanks for keeping an open mind," I said. "I know Phillip and I are a bit peculiar. But this is what we like."
"You taste good," he said, as he began licking my clit.
"Thank you," I said. I lay back and let the feelings wash over me. It was such a rush. I knew my husband was in there, turning down the bed, getting it ready for me. And I knew that I had permission to fuck this hunk of manliness. I felt lucky and grateful, as he licked faster and faster, quite skilfully.
"Everything's ready, Ma'am," I heard Phillip say, as he came back to the living room.
"Ohh…" I moaned. "This is so good….you know what I want now, Phillip? Will you be a good man and tell Pierre what I like?"
"Certainly Ma'am," he said. "Pierre, she'd like you to put a finger up her ass while you do that."
"By all means," Pierre complied. Soon I felt a finger gently going up there. This is what I really liked as I approached orgasm. For as I cum, I like the way it makes my asshole clench and convulse against a finger in there. The orgasm becomes twice as intense.
"Ahhhhh!" I said, and I came long and hard, lifting my ass high off the couch and holding it in the air for what felt like a full minute as the orgasm just persisted. What made it persist, I knew, was seeing my husband's wide eyed delight as he observed me orgasming. It was a feedback loop that just revolved and revolved until I couldn't stand it any more and I almost willed myself to stop coming.
"Clean up these plates and do the dishes, Phillip," I said, as pulled my blouse, skirt and bra off and walked naked, hand in hand with Pierre, to the bedroom.
"Yes Ma'am," he said.
I could hear the water running in the kitchen as Phillip began the dishes. He had made the bedroom so romantic and wonderful for me. I was really moved. There were about a dozen candles around the room. He had put pressed flowers in vases around the side tables. And the lights were dimmed. I pushed Pierre down on the bed and I got on top of him and began fucking him.
"Oh yes," I said. "Fuck me! Fuck me baby!"
I shouted it nice and loud so Phillip could hear. In a minute he'd be at the door, observing as Pierre grabbed me by the ass and lifted me up and pushed me hard down on that eight inch throbbing masterpiece of an uncut penis.
"Owww," I said. It was a thicker cock than I had ever had. I wasn't sure I could handle it all.
I looked to the door and saw Phil looking in, concerned.
"Phillip," I said. "What are you doing?"
"Just checking if you need anything Ma'am," he said. "Lube?"
"No, it's alright," I said. "It's unbelievable in fact. I've never felt anything so nice."
Now Pierre was really ramming that large thing up me at a faster and faster rate.
"Phil, I'm gong to cum," I said.
"That's fast," said Phil, from the door.
"Yes. He's giving me a vaginal orgasm. Something you've never managed. Oh, oh oh, yes. I'm cumming! Ahhhhh!"
Afterwards, Pierre turned me over and fucked the shit out of me doggie style, while Phil stood there at the door.
"I'm cumming again, Phil," I said.
"Good," he said. "Very good!"
"Ahhhhh!" I said, and as Pierre rammed into me from behind I had another orgasm.
Finally, he fucked me missionary.
"I want you to cum on my tits, Pierre," I said, as I felt him nearing climax. "Phil wants you to cum on my tits, don't you Phil?"
"Yes," Phil agreed.
In a while, Pierre pulled out and he shot a big load of cum all over my chest, and collapsed into a heap next to me.
"Phillip, clean up this mess," I commanded.
Phil came over and started licking up the streams of cum and swallowing it down. It took him a few minutes to get it all — Pierre was very prolific with the sperm.
"Better, Ma'am?" he asked, when he was done.
"Clean as a whistle, thank you Phil," I said. "And thank you Pierre. That was unbelievable. Stunning. I've never been fucked so good. Never!"
"Me neither," Pierre said. "I think I could get into fucking you on a regular basis."
"Um, I don't think so," I said. "Phillip, are the man's clothes ready, could you bring them in and show him out? I'm going to take a shower."
"But –" Pierre started to complain.
"Oh don't get all soft on me, Pierre," I said. "Don't you know how unattractive that is to me? I like a strong tough hard man, don't I Phillip?"
"Yes," I heard Phil say as I headed to the shower. "Don't appear needy, Pierre. If she wants to fuck you again, she'll contact you. Here are your clothes. Thank you very much for everything."
I showered and Phillip showed out the surprised Pierre. But it had to be that way. I did not want anything coming between our marriage — like a real emotional connection with a man. I already had a real emotional connection with Phil. He was my guy. It's just that his cock doesn't satisfy me the way a guy like Pierre's cock does. And women, before you judge me, you have to try one of these hung studs. It really is a different experience. It really is getting fucked. What your husband is doing now is moving his little dick in and out of your vagina. But is he really fucking you? A hung stud really fucks you. And it becomes even more intense if you add in the cuckold husband watching the whole thing. It's fucking unbelievable.
I have found, though, that these hung studs are a bit shallow. God is very fair. He gives them a big dick but he doesn't make them funny or intelligent or charming, like my Phil.
As we cuddled in our Airbnb bed after that great night, I told my Phillip how much I loved him and how grateful I was for that amazing fuck. And he was almost weeping with joy.
"You know how happy it makes me to see you having so much fun," he said.
That's all my husband wants, for me to have fun. And all I want is for him to have fun too. That's why I made him into my butler.
See, everybody wins.
This is part of the full length Colt Stevens novel Wives Allowed to Cheat: Lucky Cuckolds Get to Watch which you can find here.