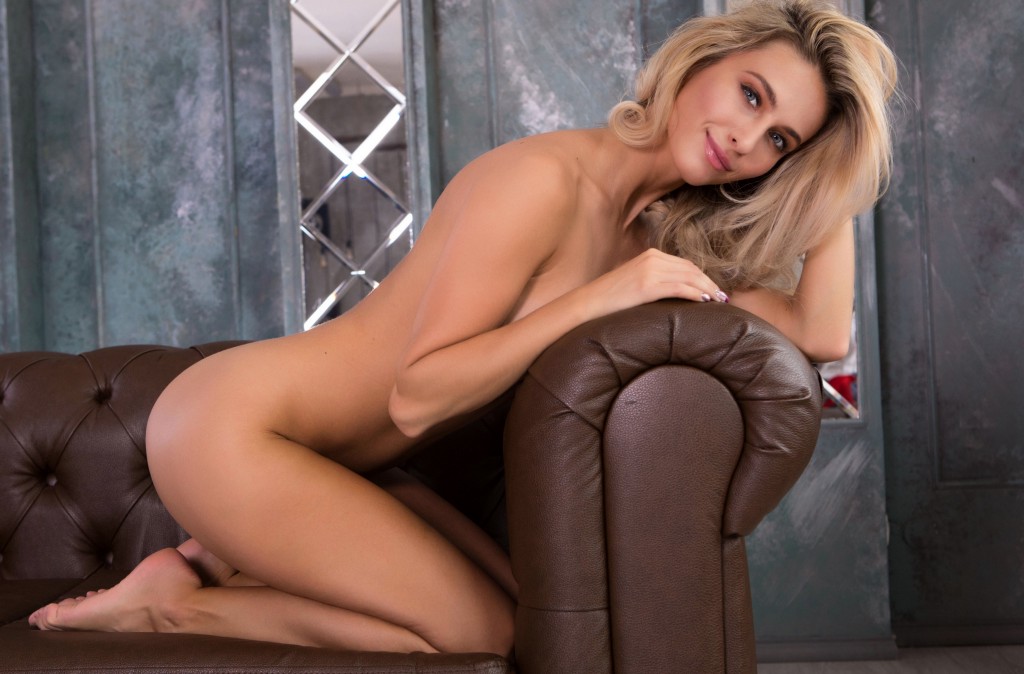 Allie and I had just graduated from college. We had been together in our junior and senior years. Her divorced mother, Suzanne, lived in Northern New Jersey, and she was gracious enough to let me live there with Allie temporarily because I had just gotten a job in New York and had no place to live.
I had been living there for a few weeks when Allie went away on a work trip. That Friday night, I decided to hang out in the living room and drink a few beers while I watched some TV. After taking the subway all week and putting in 60 hours at the hedge fund where I was working, I didn't feel like doing anything.
Suzanne then emerged from the home gym downstairs. It was hard not to be attracted to her, especially in her workout gear. She was wearing yoga pants that hugged her ass perfectly. Her hair was in a ponytail, and the sweat dripped down into the cleavage of her sports bra. I tried hard not to stare at her.
"Mind if I join you after I shower?" she said, smiling at me.
She came downstairs wearing nothing but booty shorts and a t-shirt. The shorts were pink, with a logo on the ass. She looked fucking hot. By the way she was smiling at me, I suspected that she knew it. She poured herself a glass of Pinot Noir and sat down on the couch right next to me.
There was plenty of room on the couch for her to not sit so close to me. There was a loveseat and a recliner, too. It made me very uncomfortable. I felt myself begin to sweat a little bit, and my heart rate elevated.
"What are we watching?" she asked.
"Oh, it's just a documentary I found on Netflix about the financial crisis," I told her.
She rolled her eyes. "That's what I want to watch on a Friday night," she said sarcastically.
I laughed. "Well, we can watch anything you want, it's your house. What would you like?"
She quickly sipped her wine and looked at me mischievously, as if she was sizing me up for something.
"Usually, on Friday nights, I like to watch porn. Do you watch porn?" she said in a huskier tone.
I laughed nervously. I tried to move further away from her, but she moved closer to me.
She got right next to me and whispered into my ear, "Come on, Paul, do you watch porn when my daughter isn't around? It's okay. I watch porn too."
My heart rate spiked as lust and nervous energy consumed my body.
She took the remote control from my hand, making a point to brush across the bulge in my pants. She turned on the streaming device and went to a porn channel she had hidden in one of the menus. She turned on a movie tat had something about "cougars" in the title.
She quickly fast-forwarded to a blowjob scene. The woman on the porno looked just like her, with long hair, a fit body, and large breasts. As I watched the porno, I felt my cock grow harder. She looked down at it and licked her lips.
"You're a naughty boy, aren't you, Paul?" she asked me. "You like to watch these cougars get fucked, don't you?"
"Yes, it's hot," I told her awkwardly. "Look, Suzanne, you're gorgeous, and this is turning me on, but I can't do this to your daughter."
She laughed and then straddled me. She started grinding against my cock and looked down at me.
"Allie doesn't need to know," she said. "I will keep it a secret. I haven't had a man in the house for a while."
My mind and my cock were at odds with each other, and my cock was winning the argument. Suzanne then reached down and pulled out my cock and started stroking it slowly.
"You want it. I can feel it. I have seen the way you look at me," she muttered softly. She leaned in and kissed me.
She then dropped to her knees and started jerking me off. "Fuck, look at this thing. We're going to have some fun tonight."
She stretched out her lips and inserted the tip into her mouth, slowly bobbing up and down on it. I looked down at her beautiful face wrapped around my cock and watched as she pleasured me.
She spat on my cock and then she began aggressively bobbing up and down. She used her hands to stroke the length of my girth.
"Fuck, yes, baby," I told her as I reached down and felt her big tits that I had been admiring all summer.
She smiled and brought her body up to kiss me. She looked me in the eye and touched my neck. "I've wanted you since Allie first brought you home."
She took my hand and moved it to her pussy. She inserted my fingers into her quivering moistness. "You feel how wet you make me?" she told me as she guided my finger in and out.
"I want your cock in this pussy," Suzanne told me as I thrust my finger between her folds.
She placed herself on top of me and guided her tight, wet pussy around my cock. She started slowly humping me, savoring every aspect of each thrust. She bit her lips and looked me in the eyes while she fucked me.
"Are you thinking about my ass?" she told me. "Are you thinking about what it looks like, your cock inside of me?"
I nodded. Suzanne grabbed my shoulders and began fucking me harder. I watched as her tits bounced in my face. I leaned in and started licking them, sucking them as her nipples hardened in my mouth. She leaned in and kissed me again.
"You're just what I need," she told me.
"Fuck, Suzanne, I can't believe we're doing this," I told her.
I smacked her ass while she rode me. "Oh, yes, yes!" she cried out while she ground into me. She began quivering on top of me, creaming my cock.
I let her regain her composure before I grabbed her hips and began fucking her back hard while she was on top of me.
"You like it dirty, don't you, Paul?" she said while she bounced up and down on me.
"Yes, fuck yes," I told her as I ground my teeth in sexual aggression.
"Do you want to look at my ass while you fuck me, Paul?" she asked as she playfully reached behind and spanked her ass.
She dismounted, bent over and wagged her ass in front of me. She slid a hand between her thighs and rubbed herself while her ass beckoned me.
"If you want to cum, come to me and get that nut."
I looked at her tan, toned ass, and stood up. I grabbed her hips and plunged into her. Her hands grabbed the coffee table.
"Yes, yes, fucking do it," she gasped. "Come on, baby, fuck me hard, I want that cum," she told me as I fucked her. Her cunt dripped, and my cock slid inside of her smoothly.
"Fucking spank me," she told me as I moved within her, watching her ass jiggle while I pounded her hard from behind. I obeyed her and spanked her hard on the ass. I gazed at the red spot on her ass. I could tell by the way she bit her lip that she absolutely loved it.
"FUCK YES!" she screamed out as I slammed into her. I felt her pussy grow slicker with each spank. I grunted. She screamed out louder with each spank. I thought about the fact that the windows were open and the neighbors could probably hear us, but I didn't care.
"I want to look you in the eye when you cum," she told me.
She positioned herself on the couch and spread her legs for me. I held myself up with my arms and her toned, tanned legs wrapped around me, as she pulled me into her lustful grip.
"You drive me fucking crazy," I told her.
"Fucking take that pussy, Paul," she told me as she looked me in the eye. "Get it. Get it, baby," she told me as my thrusts intensified and the heat increased my sweat.
"I fuck better than Allie, don't I? I'm hotter than her, aren't I?" she said to me.
I couldn't disagree. "You're the hottest woman I've ever fucked," I told her.
She smiled joyously. "I knew I still had it."
We maintained eye contact, and she said, "I want you to cum in my pussy, Paul. I want you to cum in that tight fucking hole."
I felt my load begin to build up and didn't even have the opportunity to object, as the process was already in motion. She tightened her legs around me and dug her fingers into my back as I erupted within her.