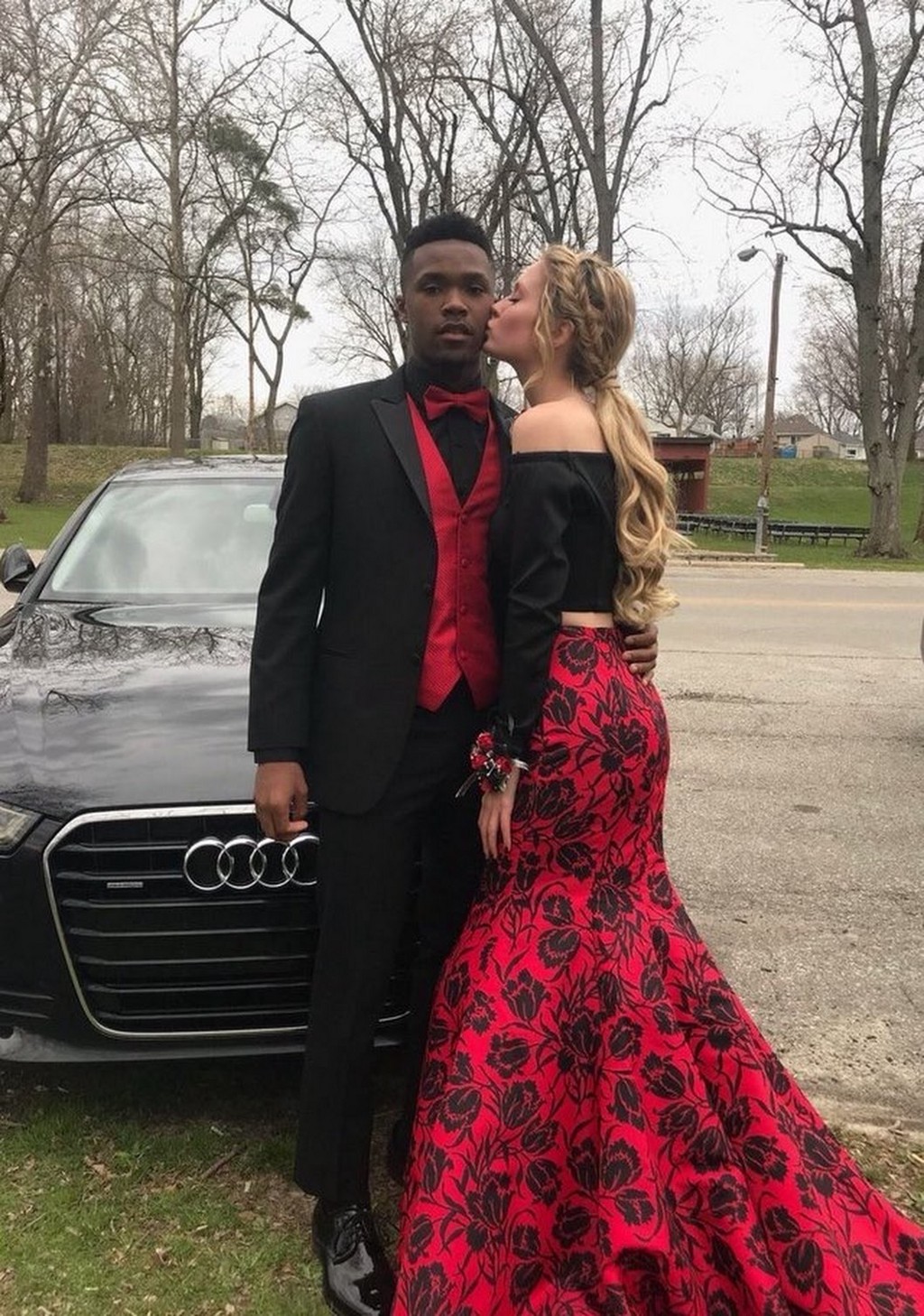 The wedding ceremony and everything that came after it went great; except for a downturn that began with impending rain that was supposed to turn into a downpour in the next couple of hours, forcing the ceremony to proceed with haste, everything had gone just fine.
The one person who felt most relieved by the way everything was turning out was Greta. It was her special day and she wanted to bask in it so bad, anything less than what she expected would have been considered a colossal failure in her mind. She couldn't help feeling some measure of anxiety — it was her wedding day, after all. What woman wouldn't feel worried?
The day had begun and ended in an earnest procession of moments that concluded in what she deemed a fulfilling day. From waking up that morning and taking her bath; sitting in a make-up chair; getting her hair done; wearing her gorgeous bridal gown (her mom had complimented that it made her look like a Disney princess the first time she tried it on), to getting into the car that spirited her along with her bridesmaids to the chapel where everyone was waiting. She held her breath as she walked into the building, watching as all heads turned to gaze in her direction as she strolled down the aisle. She fought hard to maintain her smile, afraid that what everyone saw instead was her fear-laden mind as she prayed for the day to end well. Greta linked arms with her dad —
"You look beautiful, darling," he whispered into her ear.
— together, they marched towards her Groom who stood majestically, admiring her as she approached him. Greta locked eyes with Jerome, and the smile that lit his face enticed her lips to widen — yes, he loves me still. He truly does!
She offered her hand to him and the Reverend solemnly proceeded joining them together in wedded matrimony. The room went into an ecstatic uproar when they kissed, sealing the deal.
Outside the chapel, the typical fanfare of married life had commenced, beginning with the prearranged itinerary that included exchange of congratulatory handshakes and hugs, wedding snapshots with the in-laws, bridesmaids, friends, and family, before getting into the limo that carried them to the reception venue. It was while at the reception that Greta observed the overcast sky and felt as though nature was attempting to dampen what she assumed as the happiest day of her life.
"What's the matter, darling?"
This came from Jerome, her lover of six months who was now her betrothed husband. His smile came to her rescue, pulling her out of her cloudy mood.
"It's the weather," she said with a sour plaintiveness in her voice. "It looks like it's going to rain soon."
"Yeah, it certainly does. But don't worry, everything's going just fine. Don't let some dark clouds steal your day."
"How are you doing, sweetie?" Her mom inquired from beside Jerome.
"Just fine, mom. Thank you for everything."
"Your happiness is our happiness, doll," said her dad.
Greta had plenty to learn from Gerald and Eloise Buchan, her parents of twenty-four years of her life. She was their only daughter and had two brothers, one of whom sat across the table from her, seemingly making out with one of her bridesmaids. Donald, her older brother, was stuck in some unscheduled business trip down in South America; by the time he got to extract himself from it, her wedding would already be over. But he had congratulated her last night via video and had provided her with a honeymoon gift — an all-expenses-paid trip to the Cayman Islands for two weeks. Greta could not have been happier.
So, why was she still feeling a tinge of apprehension about everything? She appraised the faces seated close to her — her husband, Jerome; her parents; her brother; her friends… everybody was looking happy and content. Later, her dad tapped his glass and everyone in the room turned in their seats to listen to his speech which promptly ended in a toast to the beautiful bride and her handsome groom. Her brother too gave a toast, and his speech was short and sweet.
The rains held off their onslaught for another hour, by which time they had about concluded the festivities for the day and were rounding up. Jerome led her towards their waiting limousine, rented by the hour, to whisk them away from the scene. Greta smiled as everyone gathered around them, hurling handfuls of confetti over their heads. Her mom was standing beside the vehicle to give them one last kiss before standing back and waving goodbye to her. Greta was teary-eyed as she waved back to her parents in the limo's comfortable backseat. The car pulled out of the driveway in reverse and then the crowd grew distant behind them. It felt to her like she was leaving everything she had ever held dear behind.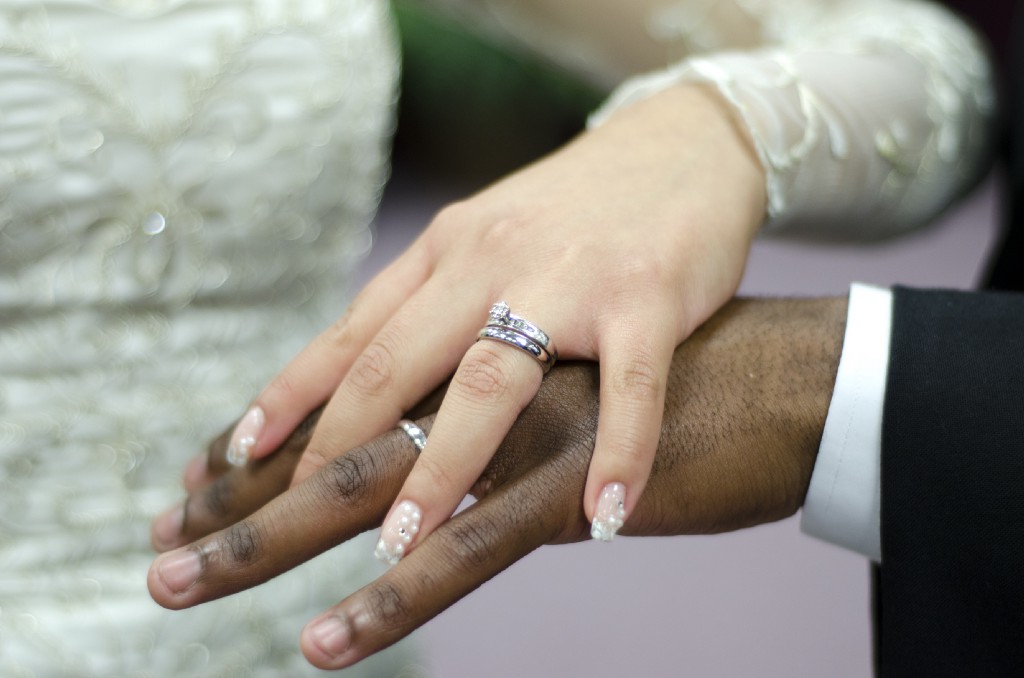 They checked into the Getaway Hotel, appropriately named and decently located off the city Strip. They had booked the Bridal suite. Jerome gave the doorman a generous tip for helping them with their bags. Greta fell on the bed, and only then did she feel the happiness that had evaded her for much of the day suddenly sweep over her. It was early evening, but the sky was all grey, making it appear like it was past twilight. Jerome kicked off his shoes and loosened his bow tie. He took off his jacket and let it fall to the ground.
"I can't believe that's finally over," she murmured as Jerome came and lay beside her.
"You didn't think we would live through the end of it?"
"No," she said. "I just had this sinking feeling like this was all a dream. Nothing but a weird dream. I kept pinching myself to wake up."
"Better stop pinching yourself then, darling," he rested his hand on her shoulder. "We're married now. This is one dream that's come true for us both."
That was true, Greta thought to herself, as she felt her husband's hand caressing her arm, then stretching over her breasts. Jerome had been her first lover when she first hooked up with him — how had that come about, anyway? It seemed so surreal the way they had met — she had been a lonely woman who had stayed a virgin way into her adult life. All those years she had kept herself chaste, waiting for the one she regarded as her true love to come find her like those Harlequin novels she enjoyed reading as a teen. She knew friends who had gone on to live adventurous lives; Greta considered their lifestyle utterly displeasing and chose instead not to conform. Her mom had tried her best to get her to be more outgoing in life. Come to think of it, Eloise had been the one that introduced her to Jerome. It happened at a cousin's party — the memory of that day flooded her mind as she lay there responding to Jerome's touch.
Greta snuggled against him, caressing his arms while his hand fought to free her tits out of her wedding dress. Jerome could be impatient for sex. He was insatiable; it was tough competing with him, her being too delicate to his touch. And why shouldn't he, when he had been the one that took her virginity and introduced her to womanhood. Why shouldn't she be a devoted giver of sex towards him, when he was so hungry for it? Greta had always pictured her Prince Charming as a gentleman in and out of bed. Jerome was none of that; he was a beast who sought always to devour her. In three weeks from when they began dating, he had broken into her, and since introduced her to outrageous, delightful sexual pleasures the likes she had never thought a woman like herself would get to experience. For as much as he wanted her, she often held back, only giving herself because he wanted it. Because he demanded it as he did right now.
"You are my wife now, darling," Jerome said after having extracted her tits out of her dress and pressing his thumb against her nipples, arousing her like he was starting a car. "It's high time you got to act like it."
"I love you, Jerome," she kissed him. "I'm so happy to be your woman."
"I'm happy to be your man."
His words meant so much to her, but Greta couldn't help noting some insincerity in them. Could it possibly be that he didn't love her as much, or was that merely her insecurity acting upon her? Of course, he loved her. Why else would he have married her? Her parents were well-to-do but not stinking rich. She never considered herself that hot or glamorous sort of woman that might catch his fancy quick, neither was she a gifted lover in bed as some of her friends had been in college. For whatever qualities Greta might lack, by her own account, she made up for it in love. She was so in love with his masculinity, with the rough manner he made love to her, the affectionate way he kissed her body as if she were a temple where he worshipped.
Greta succumbed to her husband's lust and made some of it hers. She took a moment to help him out of his clothes. His erect organ sprang out of his pants rigid and attentive even before she wrapped her hands around it. It pulsed with life as she stroked its shaft. The sight of Jerome's erect muscle never failed to fascinate her. But as always, he seldom allowed her time for introspection before pressing her head down on his crotch for her to administer her lips to his cock.
Greta didn't always enjoy giving blowjobs. In all the Harlequin books she read, not once had she envisioned any of the female heroines doing something as foul as putting their mouth to their male counterpart's organ. It felt defiling to imagine. But because she loved Jerome, and because he demanded it of her every time they made love, she found herself inclined to do it. He responded in kindness by turning her on her back and putting his lips to her pussy. This part she enjoyed the most. She flung her head side to side, her body jerked, spasmed, and quivered as if doused by an electric shock as he worked his tongue and latched his lips onto her pussy folds and clitoris. She imagined herself like a rocket lifting into orbit every time he gave her this undeniable treat.
Jerome grasped her head with both hands and fed her mouth with rapid thrusts of his cock, forcing her to gurgle and dribble spit. His cock brushed against the back of her throat, forcing Greta to stop for a moment to cough aloud. Jerome didn't allow her adequate time to get back into the mood of things — he seldom did — forcing her head back to choking on his cock. He compelled her to attend to his nuts as well and lick the crevice that was his arsehole. Greta dutifully submitted to his aggressive willpower. A part of her despised it, but another part of her — a wishful, uncomprehending part of her — seemed to enjoy it. This tiny part of her seemed to derive pleasure in getting defiled and made to appear like dirty trash, as if she had stayed too clean her entire life and it was attempting to get some payback. Her husband was making her accept her sexual womanhood and was doing it in ways she did not agree with. As badly as a part of her craved this defilement, it never suggested to her to go all out for it, as if it, too, was scared she might cross over her safe terrain to loving it so much that she couldn't ever return to normalcy.
Jerome positioned her on her arms and knees, laying her face against the sheets and then proceeded to eat her pussy, starting with her arsehole. Greta gasped. Her body tensed, and she tugged at the sheets as he went to work on her. He knew her body more perfectly than she did. He knew where to go, what crevice to probe and how, and what to say to her to get her body off its tension.
"You're so sexy, darling," he complimented her while he ran his tongue up and down her pink velvet flesh, and sucked on the nectar of her cum juice, sending shards of ecstasy coursing through her body.
"Aaahhhh," Greta gasped. Her eyes remained half-shut and her fist continued tugging at the sheets. "Aaawwwhhhh… Uuhhhh."
"You're so fucking beautiful."
Greta repeatedly moaned, not wanting him to stop. It didn't take her long to climax from his action. She wanted to turn over and relish the moment, but Jerome then stood over her and inserted his cock into her pussy. Greta's cries arose from the deep well of her lungs, all the way past her larynx to exhale out of her mouth as she took in the girth that was his hard-on stretching her pussy. It was always a novel experience each time he fucked her; one was never like another.
Jerome leaned over her backside, gripping her waist, and continued feeding her pussy with his erection. No matter how many times he fucked her, never had she acclimatised herself to his size. Orgasm after orgasm swelled and exploded inside her randomly as he kept thrusting deeper and deeper into her pussy. Greta saw herself soaring beyond the stratosphere into the vast emptiness of space. She heard herself screaming her anguish mixed with delicious pleasure, yet didn't want to believe it was coming from her.
"Aaahhhh God! Ohhh my God… please, stop! PLEASE STOP!"
However much she pleaded, Jerome never stopped. Once he got to fucking her, that was all he wanted to do. That was all he intended on doing. He was like a programmed machine whenever he fell into this mode. There was nothing she could do but lie there and take it. Greta usually lost count of the number of orgasms she experienced by the time it took Jerome to climax, which felt a long time. Her rocket had by then encountered one galaxy after another. He pumped his load inside her this time; he never did that back when they were dating, preferring instead to cum over her butt, her tits, or let her gulp everything, which was something she despised but inevitably got to enjoy doing. He collapsed beside her when he had finished. His penis lay lifeless, still oozing cum on his thigh. She knew he could call it back to life at short notice. When it came to sex, his urges knew no bounds.
Thank you for taking time to enjoy this excerpt. You can find the complete work below on Wattpad. It's free!!!