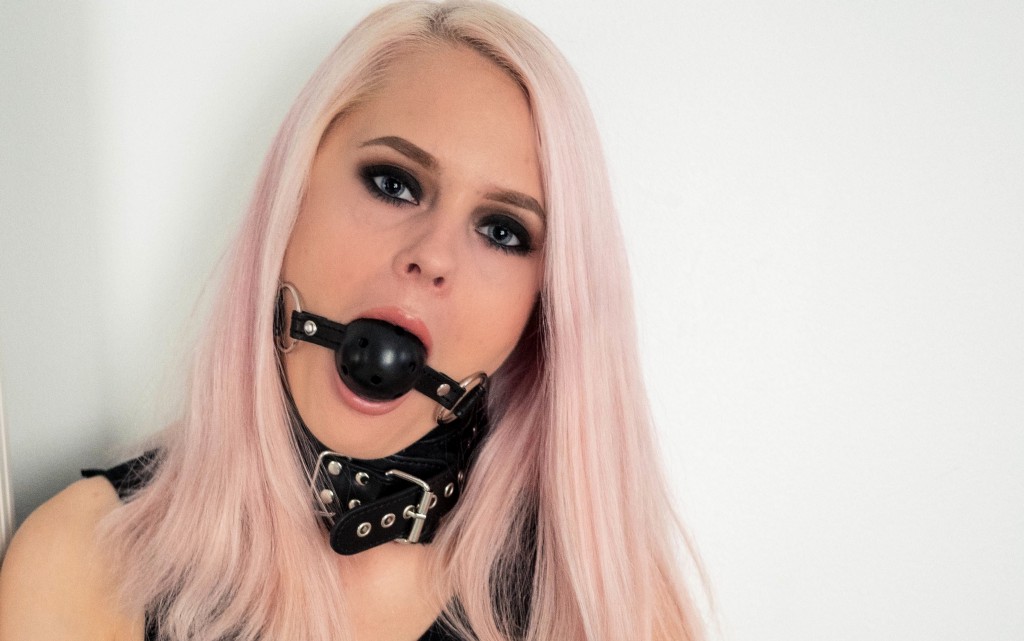 Do you like it?" Mistress Tina asked her sub Sarah.
Of course Sarah couldn't answer, being gagged and hogtied. All she could do was make muffled sounds as her Mistress put two fingers in her pussy and one in her ass.
Don't worry though. It's all consensual. Sarah loves being a sub and she also loves how her Mistress treats her with love and respect. You may ask, "How is this love and respect?"
Let me tell you. Sarah developed a relationship with Tina first. They talked and got to know one another. The two of them learned what each other wanted out of this relationship and they just bonded. Both BDSM bonding and friendship bonding. It happened naturally.
One day they were together and one thing led to another. Tina became Mistress Tina and Sarah became her sub willingly. Tina doesn't just dominate anyone, and Sarah won't just give her submission to any Mistress or Sir. They have both had BDSM relationships in the past.
Becoming Master or Mistress and sub doesn't just happen because someone takes it. No. It happens because of mutual respect and love for each other, and the sub gives it willingly. The Master or Mistress doesn't take this lightly. Trust and consent are of paramount importance.
BDSM isn't about pain and suffering. There is caring and knowing what the sub likes and doesn't like and what they can enjoy. A little bit of pain mixed with pleasure can greatly enhance the orgasm. All because of that trust that comes from love and respect.
With all of that being said… Mistress Tina knows her pet's deepest desires and needs. She already knows that Sarah is loving this even though she is unable to respond. Just a little hair pulling adds to the pleasure. The finger in the ass adds to the excitement of more fingers in the pussy.
Mistress Tina knows how to combine a little bit of pain with pleasure to produce euphoria. Sarah will squirt before this is over. She will have many, many explosive orgasms teased out of her. She will be begging to cum. Needing pleasure as her ass is smacked hard. Her pussy throbbing as it is smacked with a crop.
Sarah's nipples will be clamped. Her ass plugged. Before this night is through, Sarah will be lying in a puddle of her own orgasmic fluids.
Do you want me to finish this tale?
Let me hear you beg me. On your knees. Tell me how much you need to know all of the sexual details.
Do you want to know how Tina made Sarah cum over and over? Or do you want to hear the noises she made when her nipples were clamped? Oh, can you almost feel it… Then you'll want know how it felt to push that plug into her ass. How her body moved with the rhythm of it all.
How do I know all about this sexual escapade? Mistress knows best.
Oh…are you aroused? Don't be shy. I know you're going to touch yourself just thinking about this. It's ok. Just tell me how I made you orgasm.