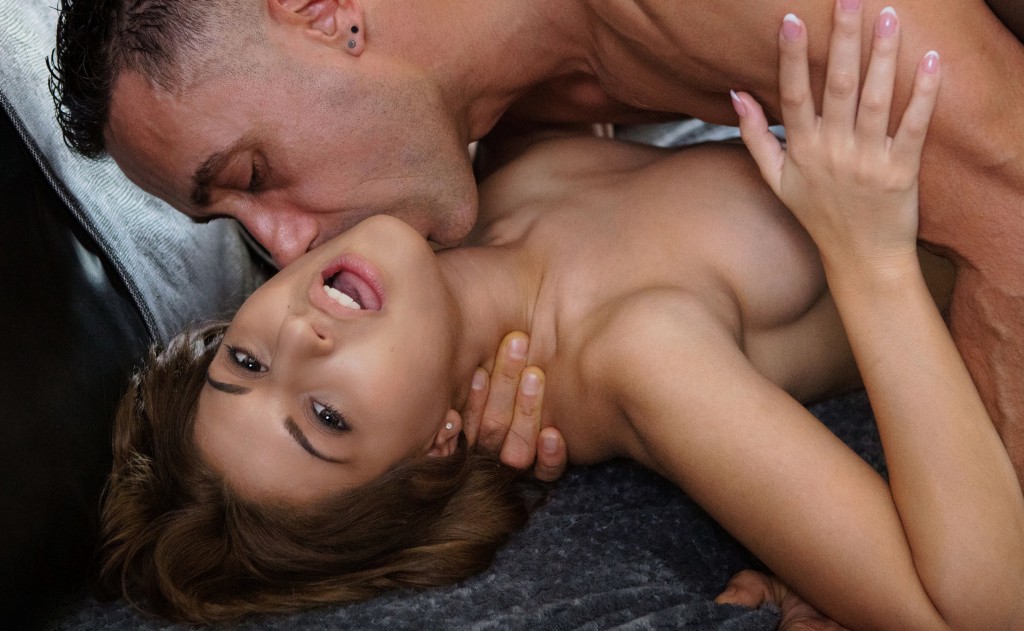 Some poetry, some alcohol, and lots of wild fucking
"I am here," Vivaan told me on the phone.
I looked around, searching for anyone that looked like his display picture on WhatsApp. But before I could fix on anyone, a person walked up right beside me and said, "Hi."
I turned. Yes, it was indeed Vivaan. He looked different from his pictures — better. He was tall and lean, with black hair that fell to his eyes with a casual grace. He had worn a pale-pink full-sleeved t-shirt with black jeans that complemented his complexion. He had a big smile on his face when he waved at me with both hands. His warm enthusiasm made me smile.
"Hi," I said, extending my hand. "Anamika."
"Vivaan," he replied with a smile.
Of course, the initial interaction was tinged with awkwardness. I didn't know what else to say to him, so, when he suggested we hang out for coffee, I readily agreed. We grabbed a cuppa and walked on. He took me to the sky-bridge of a hostel. From there, the lights of the surrounding buildings reflected on the placid waters of the lake made for a sight to stir one's senses.
"This is so beautiful, I could spend the entire night here," I told him.
"I know right," he said with a nod. "The city skyline, this serenity, some cigarettes. And who needs a girlfriend?"
I laughed and turned away. Okay, this could be confirmation he didn't have a girlfriend. But then again, how could one be sure?
Because — right at that moment — I knew I wanted some fire to bloom between us, I wouldn't deny it. He was attractive and smart, funny, yet he knew how to quote shayari — couplets written in Urdu — to suit every mood. He was a poet and philosopher, and who was I kidding? He was damn hot!
After a while, a couple of his friends joined us, and we went to a local bar to grab a few drinks. I had no intention of getting drunk, but when the beer arrived, it was so good, I couldn't help it. Vivaan was seated right opposite me, and the moments we stole glances at each other kept that flame burning in my heart: yes, I wanted Vivaan. I wanted this guy so bad.
After we had gotten good and drunk, we went to a dance bar in an area famous in the city for its "happening" crowd. The energy of the place was such that the moment we walked in, the ambiance got to my head and my body started moving of its own accord. I am an introvert who had never been to a dance party before. But the dim lights, the loud music, the whole vibe of this place was infectious; I couldn't help joining in.
We danced, and it was as if someone else had gotten into me. This new Anamika was unafraid and unapologetic. She knew what she wanted, and she knew how she could get it. And right at the top of the list of things she desired, there was Vivaan. He was dancing, his beautiful black hair flying in the air as he moved his body. His t-shirt clung to his chest and belly, accentuating those delicious ripples of muscle underneath. The drunk Anamika in me couldn't keep her eyes off him. He was desire personified, and the way I looked at him, he could hardly fail to get the message.
We didn't exchange a single word, but it was as if our bodies had a language of their own. I grooved closer to him, melting into his arms easily as the crowd around us moved as one. Our chemistry must have been so obvious, as Rashmi, a girl in our group remarked, "Are you two hitting it off?"
I looked at Vivaan and winked, "Are we?"
He said nothing, but pulled me close for a hug.
I leaned in and kissed his cheek.
He turned. I took a breath. And before I knew it, I was kissing him full on the lips.
And that was it. The spark that had sprouted in my body burned to flames. The same magic seemed to have worked on him, for he couldn't keep his lips off mine. When we broke apart, he pulled me off him and held me at a distance. "We'll have our moment soon," he told me, a promise in his eyes.
"I want you, I haven't made a secret of it," I whispered, my words for his ears only. "Do you want me too?"
Poet that he was, he replied in style with a shayari:
"Suno, jisse shafaf rakhna ho,
ussay maila nahin karte.
Teri ankhein ijazat de,
to hum kya kya nahin karte."
The thing that is meant to be kept pure,
you do not malign with your own hands.
If only your eyes gave me permission,
there's no end to what I would do to you.
My heart skipped a beat at this.
After that, the rest of the night passed in a blur. To me, there was no one there in that dance bar, only Vivaan, only this wild hunger I felt for him. And the only thing I could think of was how much I wanted him, and how much promise the night held. The rest of our friends were passing looks which told us they knew. Normally, I would have been terrified of being judged, but the alcohol-fueled Anamika couldn't have cared less. She folded into his arms at the slightest pretext.
When it was time to leave, I slumped into Vivaan's lap, and we took a cab back. Throughout the journey, I sat with my body pressed against his, touching his face, his neck, pushing my hand inside his t-shirt. He held me at bay, clearly lusting for me, but telling me to hold on for just a few more minutes. I kissed him whenever the car swerved, hoping the driver wouldn't notice. Not caring even if he did. When we were nearing our destination, I had expected the car would take us back to the college campus where we might spend the night roaming around, hunting for a dark place where we could sneak in for a few moments. But Vivaan had different ideas.
He booked a hotel room for the night.
The moment we entered the room, I flumped on the bed, too tired to move. It had been, after all, a hectic day and I had danced like there was no tomorrow. I wondered if I might be able to sustain my horniness to last the night.
Vivaan, on the other hand, had a different opinion.
He rolled over me and started kissing me fervently. I closed my eyes and arched my back, lost in the moment. My breath quickened as he moved his hands over my body, caressing my breasts fondly over my clothes. I had donned a denim jacket over a black tank top, and when he started fumbling with the jacket's buttons, I aided him. After some blind searching, I was topless beneath him on the bed. His hands went to my nipples immediately, pinching and pulling till they were hard as bullets between his fingers. His lips were still on mine, and I couldn't help letting out crazed moans of pleasure at the magic his hands were weaving all through my body.
When he pulled away, I gasped for breath like I had been underwater for several long minutes.
I pulled his shirt over his head and undid his pants. To be honest, those moments are still a blur in my memory, but all I remember is that we didn't have our clothes on for very long after that.
I don't remember the details, but I remember the madness, the hunger, the want. I remember how he locked his lips onto mine as if he was dying and I was the last source of available oxygen on the planet — as if spending even a second apart would kill him. His lips were warm and succulent, tasting like nothing, yet everything all at once. I wanted to kiss them, devour them, have all of them in one heartbeat.
After our hands had explored every inch of each other's body, he brought his lips close to my ear and whispered in a voice thick with thirst, "Stand up, come here."
Then, he led me by the hand to the wall and pressed me against it, pinning my hands over my head. His body was pressed against mine, our lips never leaving each other's. Against the tender skin of my thighs, I could feel his dick — rock hard, throbbing with desire. He covered my neck in small, wet kisses, each so soft they made my toes curl in anticipation, in want, in knowing what was coming next, but not knowing when.
He pulled me back onto the bed. I could finally see his naked body in all its glory — his perfectly-arched neck, his well-muscled shoulders, his flat tummy, and his dick. Holy mother of God, his dick, so thick and so long! In all my experience, I had never seen anyone as big as he was.
I started admiring his beauty with my gaze, my hands, and my lips. He was fumbling for a condom in the pockets of his discarded clothes. The longer he took to find it, the longer I played with him, and the harder he grew. When he finally managed to pull on the rubber, he lay down, his head resting on two pillows, and pulled me over him. I straddled him, my legs pressing against his chest, and held his glorious dick in my hands to guide it inside me. By that time, I was so overcome with lust that we didn't need any lube at all.
He slid inside me in one motion — all eight inches of him.
He let out a groan of pleasure and I landed on his thighs. I stifled a loud moan. He had filled me up completely from the inside. This was a new sensation, better than any I had experienced before. I remember my friend Anjali telling me that a big dick can do wonders to a woman, but I had always scoffed at her, maintaining that a man needed skills, not size.
But gosh, was Vivaan out to prove me wrong?
I took him in slowly at first, grinding my hips in small circular motions, enjoying the sensations his huge dick gave. My hair fell over my face as I moved, my nails digging into his shoulders. He grabbed my ass with both his hands and urged me on. I looked up at the ceiling and closed my eyes, reveling in the pleasure of the moment.
My pussy clenched around his enormous dick, and as I rode him, I could feel every ridge, every swollen vein on his shaft rub against my wetness. It was a deep, filling sensation, and as my movements turned wild and frantic, his dick grew harder inside me.
"Aaaaah," I moaned, "you are so big."
"You like it?" he asked me.
In answer, I placed my palms on the wall behind him, and started moving my hips so fast, the cheap hotel bed began creaking beneath us. My moans and his grunts drowned the din the creaking bed made. My ass slapped against his thighs each time I landed, making a thump-thump rhythm of its own. He closed his eyes, breathing hard. Then, he grabbed my ass tighter, aiding my motions as I rode him. My breasts were bouncing up and down in rhythm with my motions, barely inches away from his beautiful face.
Before I knew it, before I was even ready for it, a familiar pressure started building up inside me. "Oh oh, I am going to come," I mumbled. Colours exploded inside my head. My thighs shuddered as my body worked its way to a massive orgasm. As if on cue, his grip on my round ass grew tighter and I knew he was close too. I moved faster, landing again and again on his dick with a slosh, and in a few minutes, I felt his whole body stiffen, as he spilled his load inside me. My sugar walls clenched around his dick, milking out every last drop of his cum greedily.
I lay on top of him, resting my head in that comfortable place between his neck and shoulder. With a sigh, I pulled myself off him. His dick rolled out of my pussy with a wet sound.
I was panting, my face plastered with sweat. My whole body was throbbing with pleasure as if it had been slathered with attention. My lips were swollen, there were bite marks all over his body. And yet, when he looked at me, there was mischief in his smile. I wiped the sweat off my forehead with the back of my hand.
"Did you like it?" he asked, a hint of nervousness in his voice.
"Like it? It was fucking awesome! How about you?"
"I loved it. To be honest, I am happy you enjoyed. I'm kavla, a noob. I don't have much experience with women."
"This kavla has magic fingers, magic lips, and a glorious magic dick," I said, thinking that with proportions like his, he could make do with zero skills, if push came to shove.
We laughed together, our bodies inching closer of their own accord. This was going to be a happy night.
The morning after, I didn't feel like saying goodbye, but what could we do — I had a flight back home in a few hours. The event for which I had come to his college was over and it was time to go back to my reality, the monotony of my daily life. Wistful, I clung to his arm as we checked out of the cheap hotel room and made our way back to the college campus. We grabbed a cup of tea and two cigarettes on the way.
When it was time for me to pack up and leave, I looked into his eyes and asked, "Tell me honestly, how was the whole experience?"
As was his style, he replied with a shayari — an Urdu couplet — that made me go weak at the knees:
"Guftagu achchi lagi, zauq-e-nazar achcha laga
Muddaton ke baad koi humsafar achcha laga."
I enjoyed the conversations, the stolen glances at your face
After a long time, I enjoyed walking beside someone else.
A poet with a wondrous dick. How could I not want more of him?
Thanks for reading. I always appreciate claps, comments, and feedback.
Read more interesting stuff here, but be warned, follow me only if you can handle the heat.