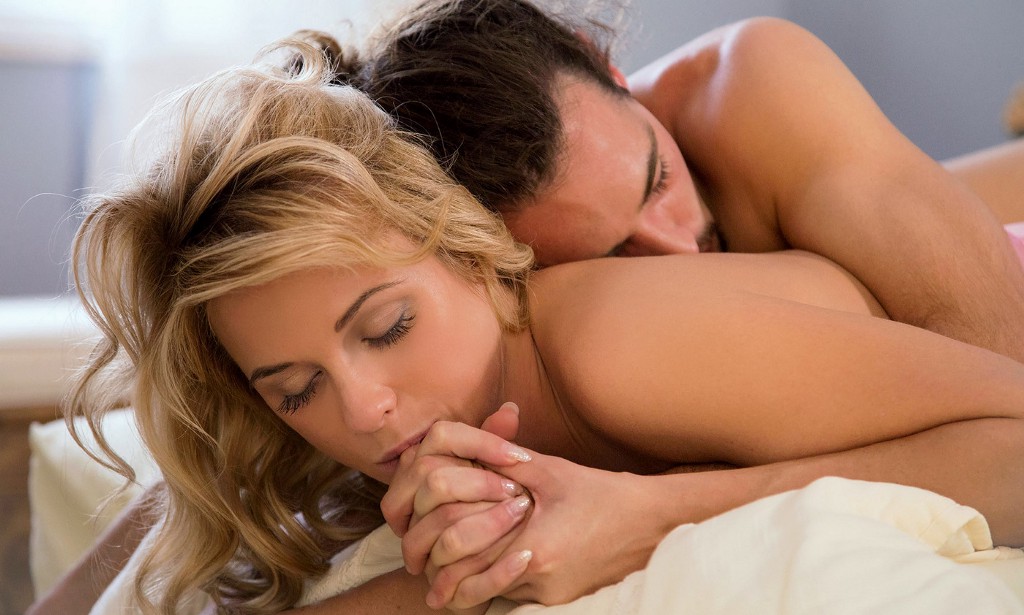 I knew it was wrong. But that's part of what made it so exciting. Yes, he was my son's friend but he was also an adult. 18 years old. A man. A strong, virile young man with beautiful brown locks and thick, muscular arms. He was completely capable of making his own decisions. And on that Saturday afternoon, he'd decided to come over and cut the grass. My son was away for the weekend on a rafting trip and with my 45th birthday party on Sunday, I needed the lawn manicured. It didn't take long for me to realize I needed more than that, and Adam was happy to oblige.
I watched him walk in straight, meticulous lines up and down the length of the yard. His brown construction boots flapped open, unlaced. His khaki shorts hung low on his high, tight ass. His black T-shirt was tight in the arms, and his biceps were as large as my thigh. He wore a backwards cap over his long, messy brown hair. He was oblivious to my desire.
My body wiggled and twitched beneath my sundress as I peeked out from my bedroom window, catching glimpses of him with each pass he made. I reached down to touch my white cotton panties. They were damp. This was crazy. I was more than twice his age. Besides, who was to say he'd even be interested in me? To Adam, I was just his friend's mom. The lady who ordered pizza and let them drink beer in the basement. I wonder if he found me attractive? I'd always wanted to be a MILF.
Adam finished and brought the lawn mower around back to the shed. I hurried down the stairs to meet him at the basement door. Before exiting the bedroom I gave myself a once-over in the mirror. The white sundress I wore hugged my tits nicely and flared out just right at the waist. I took the liberty of unbuttoning one more button and pouting my lips. Fuck it. I was hot for 45. I glanced at my strong, tan legs. I had taken some extra time in the shower this morning, shaving and manicuring my pussy for Adam's visit. I was hoping it was worth it.
I made it to the basement door just in time. Adam was standing on the other side, grinning. Sweating. My pussy throbbed and my nipples hardened. What I wouldn't do to this young, innocent boy?
"Are you all done, Adam?" I asked, even though I knew the answer.
"Yes, Mrs. Lovell." The sound of my name on his lips excited me. But it also made me feel old.
"Please, call me Pam!" I reached out and gently stroked his muscular forearm. He seemed surprised by the contact and stared down at my delicate hand on his arm.
"Would you like some lemonade? I have a cold pitcher right here." I walked into the basement, leaving the door open for him to enter. I walked on the tippy toes of my bare feet, making sure to wiggle my ass slightly from side to side. I could feel his eyes on me. I heard the basement door close as I bent down to reach into the small refrigerator. I paused at the bottom, hoping I'd bent far enough to let my ass cheeks show.
I stood up and turned around, holding the pitcher in my hand. Adam stood near the door, a look of uncertainty on his face.
"Well, come on in, silly." I grabbed a glass from the shelf and poured him a drink. I sat down on the small love seat and held the glass close to my body, just out of reach, forcing Adam to take a seat beside me.
"Thanks." He seemed nervous but drank the cool liquid down quickly.
"Thirsty?" I asked, pouring him a second glass.
"Sure am," he said with a grin. "It's hot out there today."
I smiled. My gaze traced his strong, young frame. His black shirt clung to his chest. I undressed him with my eyes. Unconsciously, I bit my lower lip and began rubbing my knee with my hand.
Adam shifted in his seat and placed the glass of lemonade on the coffee table.
"Listen, Mrs. Lov… I mean, Pam."
I spread my legs a little wider and smiled seductively at him.
"That sounds good, doesn't it? My name on your lips."
He swallowed hard but didn't speak.
I leaned back into the sofa, spreading my legs even wider. I unbuttoned a few more buttons from the top of my dress, exposing my white lace bra, breasts almost spilling over. Adam's eyes were glued to my body. He stared at my chest before letting his gaze fall to my crotch. I was touching myself now, over my panties. My dress was pulled up just enough for him to see. His gaze was transfixed. He couldn't turn away. He watched as I rubbed my fingers up and down the lines of my pussy. It grew wetter with each stroke. I let out a tiny whimper and began squeezing my breasts.
It didn't take long for Adam to decide he wanted to get in on the fun. I mean, how often does a young man get the chance to be with an older woman? He placed his hand on my knee. I grabbed it and moved it to my chest. His touch was gentle at first. Unsure. But as his excitement grew, he began to squeeze my tits with both hands. I figured I'd help him out by unhooking my bra and slipping it out from beneath my dress. The fabric fell open in a V — the perfect shelf for my glorious, round tits. He took each nipple between his fingers and pinched them.
"Mmm, I like that."
I began rubbing my clit more vigorously. It was stiff now. And my pussy was wet with moisture. I gyrated hard against my own hand, craving his touch.
"You can kiss them."
He hesitated for just a minute before moving his body on top of mine and sucking my nipples like a hungry pup.
"Ooooh, easy." He was a little too eager. "Slow. Suck them gently. Yes, like that," I directed Adam as he swirled his tongue in tiny circles around my perky nubs. His rhythm was perfect. My legs were spread wide now and his strong body was resting against my eager pussy. I shoved my hips upwards, rubbing my crotch against his. I could feel his erection through his shorts. I wondered if he was a virgin but doubted it. He was too fucking adorable to have never given his dick to a high school slut.
"Have you ever fucked a woman, Adam?"
He moved his mouth from my tits and looked up at me.
"A few times," he said shyly. "Girls from school."
Just as I'd suspected. I pushed him up onto his knees and began undoing the belt on his shorts. He watched, removing his shirt and hat. His hair was messy and matted on top of his head. He looked so innocent and pure. My cunt throbbed for this young stud's cock. I undid his fly and found his shaft, lying perfectly against a tuft of pubic hair beneath his thin boxer shorts, which were damp with pre-cum.
I leaned down, taking his cock into my mouth. His entire body stiffened. I moved my tongue slowly along his shaft, not wanting him to get too excited yet. He let out soft moans of pleasure. I felt his erection throbbing in my mouth and quickly pulled him out.
"We don't want it to be over before it's begun." I smiled and lay back on the couch, removing my panties. I watched him stare at my exposed pussy. He didn't move.
"It's okay, baby. Put it in."
Adam leaned down, placing one hand on the couch and the other on his penis as he slowly guided the tip into my waiting vagina. I was drenched. Plenty of lubrication for him to slide in easily.
"Oh god…"
As my pussy wrapped lovingly around his perfect dick, his body collapsed slightly on top of me.
"That's it. Nice and slow."
He followed my command, pulling and pushing his tool in and out of my pussy lips with long, slow strokes. He began to move faster. I hooked one leg around his back and used the other one to steady myself on the floor. He filled me up just right. I ran my hands up and down the muscles of his arms, which were fully flexed as he fucked me. I let out small whimpers each time he penetrated me. I wanted to cry out but knew it would be too much for him. I felt his body begin to shiver and pushed him away.
"Have you ever licked a pussy, Adam?"
He shrugged.
"Have you ever made a girl cum by going down on her?"
He shook his head.
"Don't you worry. I'll show you."
With that, I pushed his head between my legs. He started off well, gently licking and sucking on my clit. At least he knew where that was.
"Mmm, good. Like that."
He ran his tongue down the folds of my cunt, to my hole, and penetrated me.
"Yes, that's good," I encouraged him to keep going. His movements were slow and erratic.
"Move back up to my clit."
He obeyed.
"Now lick it with short, hard strokes."
His tongue stiffened and began pressing my clit like a button. My body tightened.
"Yes, just like that."
His tongue was strong, like his hands. He began to move more vigorously.
"Oh, fuck yeah. That's it. Just like that."
He grabbed onto my ass and pulled my pussy harder against his face.
"Now, use your fingers. Slide your finger inside me."
He obeyed, again.
I felt his thick digit enter me but his tongue slowed down.
"Don't stop licking my clit. Lick me and finger fuck me at the same time."
It took him a few tries but he soon found the perfect rhythm. As he slid his finger in and out of my pussy, his tongue circled and flicked against my love button.
"Oh yeah, just like that Adam. God that feels fucking good."
I grabbed his head, twisting my fingers in his hair. My legs began to press against his ears.
"Keep going. You're gonna do it, Adam. You're gonna make me cum."
His entire body responded with excitement. He began to finger fuck me fast and hard and his tongue was like a machine. I reached the peak of my pleasure and unleashed a long, hard orgasm.
"Fuck yes!"
My legs clapped hard against his head and I pulled tightly on his hair, while simultaneously shoving his face against my cunt. He never missed a beat. The walls of my pussy surrounded his finger and I felt him lapping up my juices.
I slowly let go of his head and allowed him to come up for air. I could see my cream all over his lips and chin. He had a proud grin on his face. He was so fucking cute.
"How do you want it, baby? How do you wanna cum?"
My questioned surprised him.
"Do you want me to suck you off? Do you want to take me from behind? Just tell me."
I stroked his bare chest with my hands, and then his rock hard cock.
"Can I bend you over?"
His answer pleased me. I stood up, taking my place near the arm of the couch. He followed and stood behind me. I bent over in front of him, sticking my ass straight up in the air. I was still moist with cum and his dick entered me with ease. He started fucking me with slow strokes but they quickly became eager and forceful. I loved getting fucked from behind. I reached back and grabbed my ass with one hand and held tightly to the arm of the couch with the other. He fucked me hard and fast. I slapped my own ass.
"Oh god, oh god…" And with that, Adam came hard and long, filling my pussy with his thick cum. He pounded against my ass hard as he finished. I didn't move, allowing him to slide out of me slowly. I felt his juice dripping down my ass crack and inner thigh. I stood up and turned toward him.
"Do you want a tissue or something to clean up?" he asked. What a sweet boy.
"I can think of a better way to clean things up."
I positioned myself back on the couch, and spread my legs wide. My pussy was soaked with thick cream from us both. Adam moved closer, kneeling before me. I shoved his head between my legs.
"After all, practice makes perfect."
Adam grinned and hungrily ate my pussy, eager for seconds.