A slutwife's midnight confession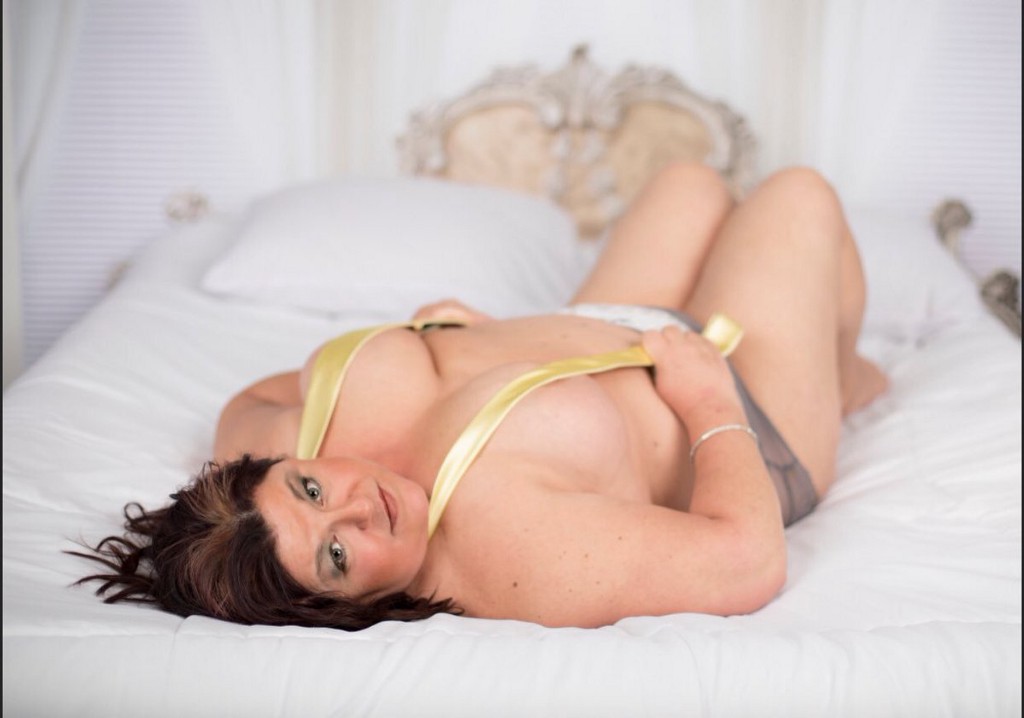 This is me talking here. Once I get done typing out these words, everything is going straight to the internet. It's late already. My husband and my two kids are all in bed asleep, while I'm down in the basement library typing this confession.
I am a hotwife. I've got the tramp-stamp, Black Cock-slut outfits and customised 'Queen of Spades' jewellery to prove my word. As far back as I can remember, I've always wanted to be a freak of a hotwife. My husband knows it, too. He knew about it when we began dating, and after we got married. He's supported me through this endeavour, and I will always love and cherish him for sticking by me.
The road wasn't easy. There were times I sat and questioned myself whether this was seriously something I wanted to explore. But I've always considered myself a slut. A slut who loves black men.
Yes, I love strong black men. They are the only ones capable of fucking me the way I need to be fucked. Whenever I'm with them, I'm like a piece of meat to be used however they want and wherever. I've got a Queen of Spades tattoo on my butt and on my ankle, and I'm proud revealing it to whichever man wants to have a go at me.
It was a black man that took my virginity. I was eighteen, and since then I've never looked back. The weird thing is I don't remember much about how it happened. Somewhere, it's gotten lost in the maze of wild sex romps I've had since. It gets hard remembering all the black cocks I have fucked; but I do keep in mind some of the most memorable ones.
I do have a presence on social media, and I have encountered many white husbands who've seen my videos, read my blog, and admitted how they wish they had a woman like me for a wife or girlfriend. Someone they can spoil and do anything for just to watch them get fucked by black men. I do sympathise with many of these men. I grasp their pain and frustration. There are so many white bitches out there whose cunts have long gone to sleep that the only way you realise the pot of gold they've got between their legs is to throw in a dynamite of black cock to blow it up.
Dumb bitches is what I call them.
I despise dumb bitches.
Bitches who don't want to wake up and admit their sexual reality.
The reality is that white men are fucking lousy in bed. Not just lousy, but lazy and pathetic. My husband knows this, and with him I don't ever hold my tongue from letting him be aware of the truth. White men sacrificed their sexual appetite for a wealth of privilege ages ago. White men even outlawed dancing when they first arrived at the New World. Can you believe that? They outlawed dancing, because those pathetic Puritan zealots thought it was the work of the Devil.
But they couldn't take that away from black men. Black men kept their sex intact; sex is part of a black man's DNA; it's enshrined in their masculinity. You see it and you feel it whenever you get close to them. When you watch the way they talk, the way they walk — it's part of their aura. Us, white women, have been starved of real sex for centuries. It's about time we got to offering ourselves to the real men who desire us.
My husband loves finding suitable black men to fuck me. I've kinda slowed down due to having kids, but that's never stopped me for long. I know what I'm about, and I'm never ashamed of it. I love being fulfilled, and I love giving fulfilment to whichever black god(s) own me. I love going shopping for sexy underwear and lingerie, anything salacious enough to entice my lovers.
My best times are inviting black men over to the house to fuck me everywhere. That usually happens when my kids are on holiday, and my husband ships them off to be with my parents or his. We go clubbing or bar-hopping, and the night never ends until I find the right type of bull I seek. We jump into the backseat and my husband maintains the wheel while I'm getting fucked all the way to the house. My mouth has blown many black cocks, swallowed and choked on different sizes, I'm surprised I haven't grown a second pussy down my throat.
This sort of talk is bound to upset some women who might read it (especially the dumb, lazy ones), but I hope it gets to inspire them also. It's about time they start making their bodies useful, and know what it's about. We were made from sex and made for sex. My tits aren't just for breastfeeding, but for pleasure-feeding, too. Our men want to see us happy, and if they can't make us happy, then it's even better they hook us up with someone who can.
I love the smell of Black Cock every morning. I go out jogging and my eyes roam about, looking for anyone wanting to take me on. When I see a black man hooking up with a white woman, I feel a dig inside my gut wishing it was me. If a black man stops to say hi to me, I feel my pores gush with sweat as I imagine what he might look like naked in bed.
This isn't a mere confession, as I thought it would be. It's a call to arms, for all you white bitches out there (don't care if you're a sweet sixteen-type Snowbunny, or a Cougar, MILF, or GILF) to go out and have at it with any lone black man you find. Keep your body active, tell your husband what sort of fun you want to have henceforth. If he tries dissuading you, then go out and cheat on his ass. If he was hitting you right in bed, then you wouldn't be thinking of black men in the first place.
Am I right?