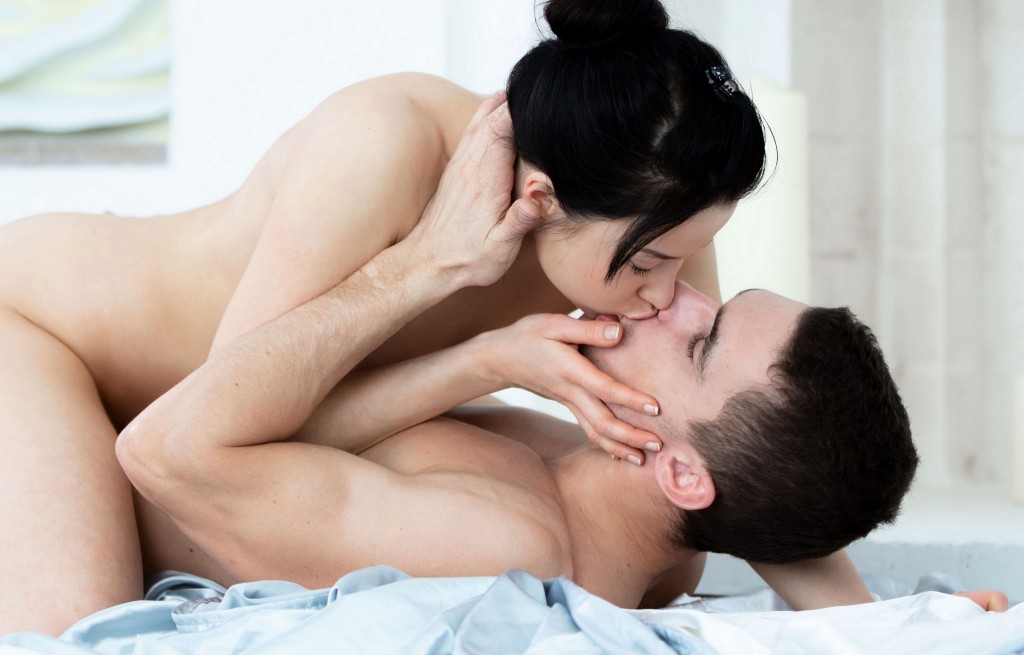 A married woman rediscovers sexual desire
Martin never really thought she would go through with it. It had been several years of fantasizing, role playing, talking about it. He knew his wife Wendy was turned on by the idea, but she was pretty cautious and conservative, so he didn't think that in this age of crazy people she would ever agree to meet with a stranger and have sex with him while Martin watched. While he masturbated, and held himself on the verge of climax, until the bull came inside her. Then he would eat her pussy and lick up the bull's cum. Masturbating himself to orgasm at last.
That was the cuckold fantasy anyway.
The reality turned out to be a bit different, but it was good. In fact it was incredible.
Lorenzo, the bull they had chosen to hook up with, said in his ad that he only wanted to be contacted by first timers. "It is my mission to free women from the bonds of marriage and return them to their sexual majesty by un-marrying them in front of their husbands. Nothing gives me greater joy."
Wendy and Martin met Lorenzo in the lobby of the hotel. It was a relief to see he looked pretty much like his picture. Handsome, built like he spent a lot of time in the gym, with veiny, muscly arms, and a slim waist. He was also very calm and put their nerves at rest.
While they had a drink in the hotel bar, Wendy looked like she was getting pretty excited. She was wearing a low cut red dress that Martin loved to see her in. Martin really couldn't believe it. In a minute, he realized, his greatest dream was going to come true — unless something went wrong. He kept his fingers crossed hard under the table, as Wendy and Lorenzo chatted. When Lorenzo put his hand on Wendy's, and Wendy gripped it back and looked him deep in the eyes, Martin was pretty sure that it was on.
"Well, if you two are ready, why don't we go upstairs and begin the ceremony?" Lorenzo suggested.
Lorenzo had explained a little of the philosophy behind the ceremony in brief, but they didn't know exactly what to expect. All they knew was that he was going to un-marry Wendy and Martin and that it was going to be super hot — he promised. The basic premise was that married women need to be unchained from their husbands, to rediscover themselves as the desirable sexual beings that they are, and the only way to do that is with another man.
Inside the hotel room, Lorenzo sat on the bed next to Wendy, and Martin sat on a chair opposite.
"Well, Wendy, are you ready to be unmarried? Are you absolutely sure? If you are absolutely sure, say yes."
Wendy shot a look at Martin. He nodded. Then Wendy turned to Lorenzo and said, "Yes, I"m ready to be unmarried."
Then Lorenzo looked over at Martin.
"Martin, as I have explained, this is going to be a wonderful gift to you, returning your Wendy to her pre-marriage sexuality and desire. I am going to leave you with a woman who has been totally recharged sexually. Are you ready for that gift?"
"I'm ready," Martin said, without hesitating. He was already stiff in his trousers, just looking at this man sitting on the bed holding hands with his sexy wife. He was more ready than Lorenzo could imagine.
"The first thing is to kiss another man," said Lorenzo, turning to her. "Wendy, you know that is forbidden. But I hereby release you from that absurd commandment. If you are attracted to a man, I proclaim that you may now kiss him if you wish. Do you agree with this, husband?"
"Wholeheartedly," Martin cheered.
And then Wendy, on her own impulse, put her lips close to Lorenzo and planted a soft kiss on his lips. She looked him deep in the eyes and then kissed him deeper. Soon they were making out passionately.
Martin, on his chair, unbuckled his belt and pulled his pants and underwear off. He started masturbating furiously. He felt like he was in a zone of pure erotic pleasure — a place he knew existed but had never gotten to before. But now he was here, in the realm of pure fantasy sex. Fantasy come true. His wife, on a hotel bed, making out passionately with a handsome young man. Becoming "unmarried."
"Now I see that I have awoken the sexual being inside you," Lorenzo said, pulling away from Wendy's kisses. Martin saw her face, flushed and filled with desire. Her eyes were wider than he had ever seen them. It was as if she too had been transported to this realm of pure fantasy desire. And that she too could not believe it was actually happening. She was actually making out with a guy in front of her husband. And he was sitting there masturbating and watching them. She was the star of a strange little movie that was being made in real life, a movie that only three people would see. It was a private and deeply arousing movie — the sexiest porno ever made. And she was the star of it.
"Another of the things forbidden to you by marriage is to show another man your body. But I am going to relieve you of that burden now. I proclaim that you are free to show me your body."
With that, Lorenzo reached around and unzipped the back of her red dress. It fell down to her waist, revealing her lacy red bra.
"Now, for the first time in years, do you feel the sexiness and desirability of your naked shoulders, as I kiss them?"
"Yes," she breathed, as he kissed her bare shoulders. "I feel it."
"And now, I proclaim that you are free to show another man your breasts if you wish. Do you wish to show another man your breasts?"
"Yes," she said, and she quickly unsnapped her bra and tossed it aside. Lorenzo stood there hungrily looking at her bare breasts. Touching them. Stroking the nipples. Making her sigh with pleasure.
"Your wife's breasts are marvelous, Martin," he said. "And they are no longer yours. Say it, Martin."
"They are no longer my breasts."
"They are Wendy's breasts to do with as she pleases. They are Wendy's nipples, to give to anyone she wants to. Say it, Martin."
"They are Wendy's nipples."
Martin watched as Lorenzo sucked on his wife's beautiful big nipples. She was moaning now. Martin noticed that Lorenzo had slipped a hand up her dress.
"Martin, this pussy no longer belongs to you either," Lorenzo said. "Say it."
"It's no longer my pussy."
"Wendy, how does it feel to be free to let another man touch that pussy underneath your panties."
"Good," she breathed. "Really good."
"Alright, lie back on the bed now, please."
Wendy lay back on the bed, removing her dress. She was lying in red lacy panties. And breathing very deeply and heavily. Seeing her there, Martin inadvertently allowed himself to cum. It was too much excitement for him. He couldn't hold it back. He shot a huge load onto the floor.
"Oh my God," he cried.
"Now Wendy," said Lorenzo. "To completely return the sovereignty of your body to you, you merely need to slowly slide your panties down, revealing to me, the man who is not your husband, your complete nudity. In fact, you will feel nude for the first time since your marriage. You've never been naked with him, since you married him, have you? I mean, you've never felt really exposed, have you?"
"No."
"Would you like to expose yourself?"
"Yes."
"Would you like me to see your pussy? Tell me so."
"I want to show you my pussy."
"Show me slowly," Lorenzo said.
And Wendy obeyed. She very slowly revealed the top of her bush, and then more, and more, until the panties were all the way down to her thighs, and then she pulled them off and lay there naked.
"And now, for the final un-marrying, Wendy, you will consent to be fucked by another man, not your husband. You consent to this by merely saying the words, that you want me to fuck you."
"I want you to fuck me," she said, urgently. "Right now. Please fuck me!"
Her husband was hard again. He couldn't believe it. He usually had to wait hours after cumming, but this was all so stimulating, he had grown completely hard almost immediately.
"Martin, she has consented, and I'm going to fuck your wife," said Lorenzo, removing his jeans, and revealing a nice thick, uncut cock. "With this cock, I'm going to fuck her. And your wedding and your wedding ring and your marriage vows cannot stop me now. Only you can stop me, Martin. I always give the husband this moment. I want to you be sure, and if you are not sure that this is what you want, you can stop all of this now. Do you want to stop it?"
"No!"
"Then tell me, go ahead, fuck my wife."
"Go ahead, fuck my wife."
"Thank you, I will," said Lorenzo.
He got on top of her, and he slowly put it inside her. She cried out in ecstasy as he thrust in hard.
"And now, you are no longer just a wife. You are now a hotwife. You are free to fuck whomever you want. And your husband is no longer your husband, he is your cuck. Say it, Martin."
"I am your cuckold, Wendy," Martin said, sighing with pleasure.
And that was just the beginning. For almost two hours, Martin watched as Lorenzo made love to his wife, in every position, in every way. She screamed with joy and abandon like he had never heard before. She was so alive and passionate and full of lust. She was grabbing his back and yelling, "Yes, fuck me, fuck me harder, it feels so good. Please don't stop. Don't ever stop."
"Tell your husband how good it is, Wendy," Lorenzo said at one point, as Wendy was astride him, fucking him like a crazy woman.
"Oh, Martin, it's so fucking good," she shouted. "Thank you. Thank you so much."
"Tell him about my cock," said Lorenzo.
"Oh, Martin, I can feel his cock inside me," she exclaimed. "I have gotten so used to your cock, I'm sorry, but it's almost like when you're in me I can't feel a thing."
"But you can feel this, can't you, Wendy," said Lorenzo. "You've got your sexy back. Tell me."
"I've got my sexy back, baby," she said. "Oh God, I've got it back. Oh God, you fuck me so good!"
Then Lorenzo turned her over on her stomach and he was fucking her from behind. Martin was on his fourth orgasm already, pounding his penis, when for a flash it seemed like the devil himself was fucking his wife. Lorenzo turned back at Martin and smiled. It was during this exchange of smiles that it flashed, and Martin thought he saw the devil.
"Fuck it, I don't care if you are the devil," he said, out loud. "I like it. I like watching it. I love it, in fact. You're doing a great job. Whoever you are."
And then Lorenzo turned back and fucked his wife even harder. She was shaking and writhing and moaning. By Martin's count she had already had ten orgasms.
Finally, Lorenzo turned back to Martin.
"Alright, Martin," he said. "I'm gong to put the final signature on this contract. I'm going to cum in your wife, Martin. You won't believe how much I'm going to cum because she is one sexy female. I have really loved fucking her. And I've held it back for a couple hours now. But I'm going to let it go, if you approve. Tell me, is it OK?"
"Yes, cum in my wife," Martin said. "Shoot a big load inside her!"
"Wendy, are you ready for another man's cum?"
"Yes, cum in me!"
"And with this cum, you are…officially unmarried. I now pronounce you cuck and hotwife!"
With that he shot his big load into her, and collapsed exhausted onto the bed.
Martin hurried over and began eating his wife's pussy as she lay there writhing. Lorenzo wasn't lying. Like a pint of the stuff was gushing up out of there as he sucked on Wendy's pussy. He drank it down, this elixir of the mysterious new life he was now initiated into.
The delicious, strange, salty life of a cuckold!