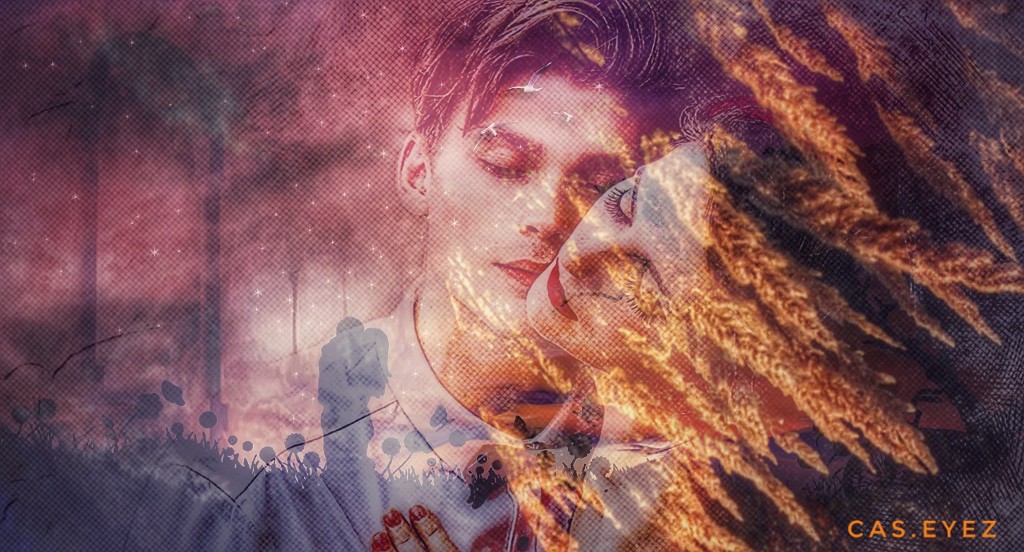 I was in a retro luxurious cowboy bar. The light was dim illuminating the crowded surface of faces. The air was musty with rough and rugged men. The barn doors swung across the entrance to escort the bodies into the mash. The sight was rustic, draped in crafted elemental wood and roughed up leather. The seating shaped like a horseshoe overlooking the platform. The audience baring to see it all.
I was naked underneath my sheer plaid shirt-dress, decked in my finest brown leather cowboy boots. My lipstick shaded the color of crimson love. Eyelashes ready to bat with an edge, while wearing my farmhouse chic thigh-high lingerie. My euphoric senses ready to openly impress the voyeur on taking.
As I strutted my elegance and grace into the plethora of the bar's human race, I found a burning source of sexuality rising up inside myself. I made my way towards the rustic run-down bar, placed my hand on the counter, and gazed ever so slightly towards this stunning dingy' n' dark man wearing a black cowboy hat, cut-off sleeves and ripped washed-out jeans.
He made my pulse flutter, skipping each beat as a rock skips across the ocean. Vitals pumping as all I could imagine was his full-bloomed beard grazing the lips of my precious flower. His mouth opening ever so slightly to use his moist wet tongue on my clitoris. I paused and zapped myself back to reality by the bartender's presence.
The bartender opened his mouth with heavenly saint words, "You see that man on the end of the bar, he would like to get your drink." A daydream comes true for a small-town lady like me. I graciously accepted. Upon receiving my whiskey rocks, I tilted my head, raised my drink and gave him my most seductive sultry stare.
He made his way towards me through the musty crowded room. Each step closer, my heart beating faster. As he approached me, my pussy began to drip morsels of moistness. After our initial meeting, he swung me around and offered a dance. With my body ready to move, I led him towards the dance floor. Lucky for him this was my specialty.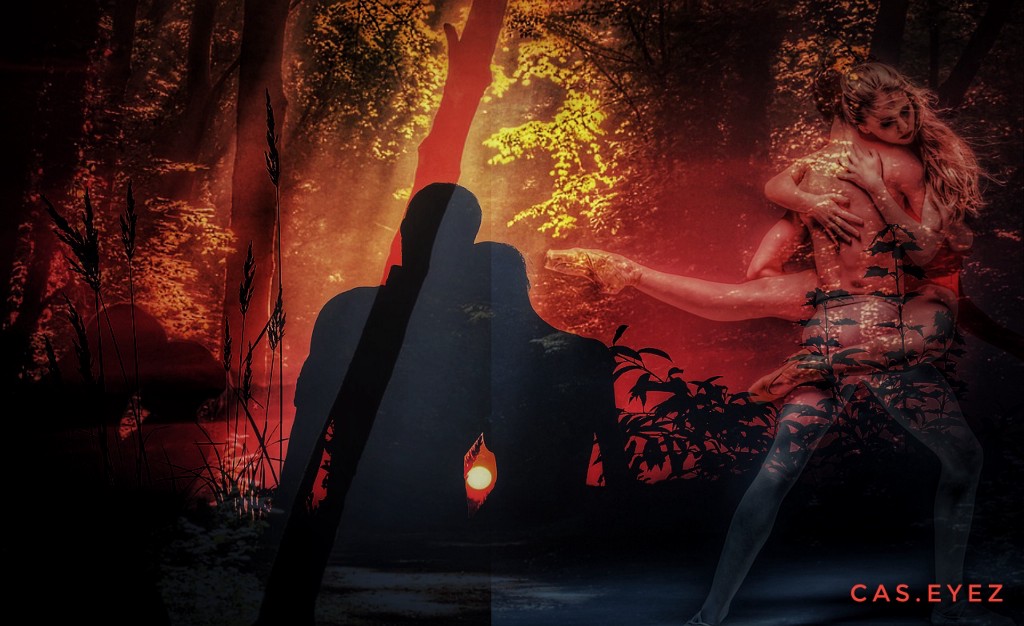 I wrapped my arms around his strongly built shoulders, taking each handoff slowly, moving down his well-defined arms into the palms of his hands. I grabbed the small of his back to pull him in slowly, making way for me to take a luscious long spin around his euphoric masculinity. We danced until our bodies built up steam and our sexual chemistry ignited.
I offered to buy his next drink, he humbly declined, but round two here we go. We erotically bantered back and forth. Each of us inching closer to one another. As I got so hot, I needed to take a moment to freshen up. I excused myself. Heading for the powder room. I reapplied my essentials and gave a healthy spray of perfume, and gave my best catwalk back toward this encapsulating mystery man. Tonight he was going to be my divine dinner.
My saddled silhouette graced the floor as I was tasting the lips of his ever so perfect beard all over my body. When I reached him, he was nearly done with his dirty gin cocktail. I leaned in, grabbed his dirty olive and licked it between my wet lips before I swallowed it whole. I inched a few steps closer so he could feel my body heat, and whispered into his ear, "Do want to take this party somewhere else to get dirty?"
A brief pause loomed the air as I waited, my stomach tied in knots for his reply. Moments felt like hours of passing time before he replied. "Your body and mine can get dirty all over each other on the haystacks out back." I giggled with relief, but also a sense of curiosity.
Never in my life had I played erotically on haystacks. As he piqued my interest, I gazed into his eyes, delicately running my fingertips down the back of his biceps towards his masculine hands to guide me towards the exit.
We slipped away from the musty aroma of the bar, through a darkly lit hallway, down a small flight of stairs knocking my boots against what appeared to be wooden flooring. As we reached the bottom of the stairs double barn doors swung wide open into a field stacked with hay.
"Hay, hay, how far do you want to swivel into this straw?" I said. He rotated thirty degrees to his finest side angled sexiness, and said, "Miss, we are gonna take it as far and as deep as we can possibly imagine."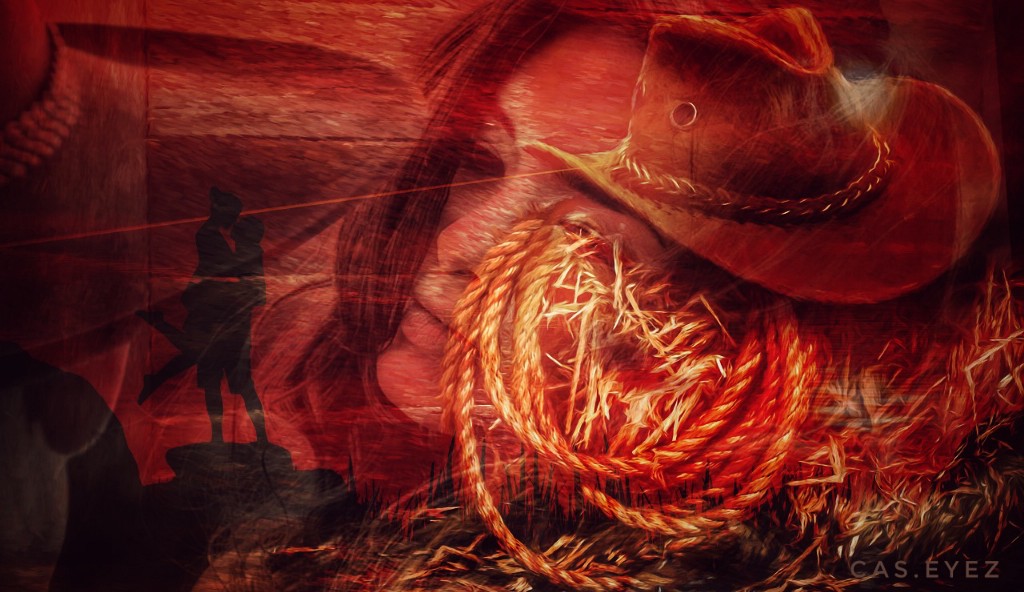 This man led me deeper and deeper into the hayfields as he ripped off a layer of my clothing, one piece at a time. Backward steps of bliss, turned into a steamy rouse of eroticism. I grabbed his muscles to gravitate our poles into one another.
I exposed his chest by unbuttoning his shirt with my teeth. As the cloth unwove, and dropped to the earth covered in straw, so did I. Nearly bare-boned and exposed, I dropped to my knees licking his v-line into his pelvic region for a taste of his ecstasy.
Before I could unzip, his large hands curved around my naked ass lifting me off the ground and up into the air. He reached towards my legs and wrapped them around his face, then one hand on the small of my back as he laid me down into a blissful space of heaven or hay.
He opened his mouth and I could feel the heat of his presence. A deep breath inward and upon the exhale I quivered as his soft but stubbled lips graced my wet pussy. My busty tits were shaking and my nipples instantly erect as he tongue-tied my divine nature into a bonded force of our enigmatic energies.
My inner feline was ready to plunge into pleasure, but then my lion king paused. This man had a way of refueling the excitement as each moment passed. When he returned he kissed my inner thighs, sending a shooting signal to my euphoric senses up my spine.
One long luscious lick down and deep penetration of his tongue into my palpitating pussy. I moaned with pleasure, moonstruck by his perfection of poetic chemistry.
My racy heart was twitching as I savored each salacious stimulation. He unparalleled himself from my body, standing vertical above me, cowboy hat intact, and feet planted firmly into the ground. The moon's glare glistened across his body, shaping his muscular form.
In pure goddess embodiment, I inched my fingertips up his inner thighs, tickling his sensations. I reached his groin area, to be pleasantly surprised with his wild-caught pulsating viper. Pumped full, and ready for a mouthwatering, multidimensional kiss.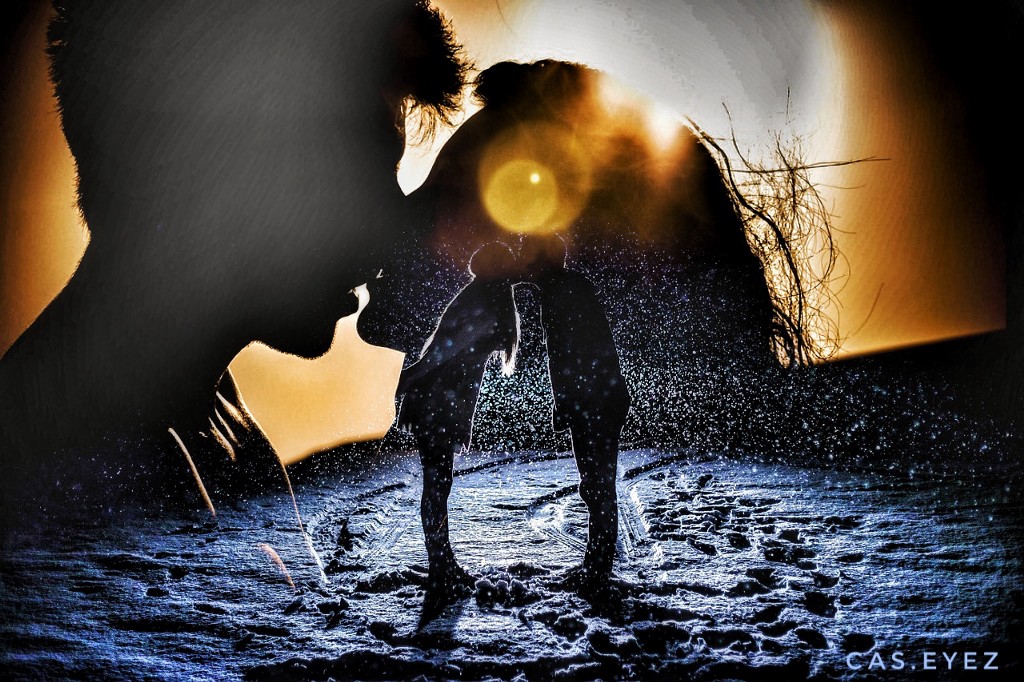 His head entranced by my sweet but evocative kisses. I pressed my lips into his portal of ejaculation, alluring his cock for a saucing of a lifetime. Moist succulents of synergistic spit devoured his stimulated pelvic oasis. Coaxing his hardened penis deeper and deeper into my throbbing throat.
Long strokes of lust, palpitating the prize. The closer to his euphoria I rose, the more pressing he permeated his pulsing. Just before his release, I let go. His body dropped to the ground, fingers curved upwardly into my tight peach, oozing of luscious orgasmic juices.
Our foreplay nourishing unforgettable moments, he leaned back, grabbed his gigantic infused stick, jerked it back and forth for near seconds before entering into my watering hole.
Our intimate lubricious invited intoxicating body highs. Stroking the insides on my divine walls, hardening into full form, we ravished each other until the sun began to rise. Our mutual climax burst into embers of an erotic explosion of light.
My manifestation of sexual fascination became the ultimate divine experience for dinner. Until dawn, we faded into the animalistic zones of aphrodisiacal nebulous. A mystery to be never unlocked and always a sacred stimulating spectacle.