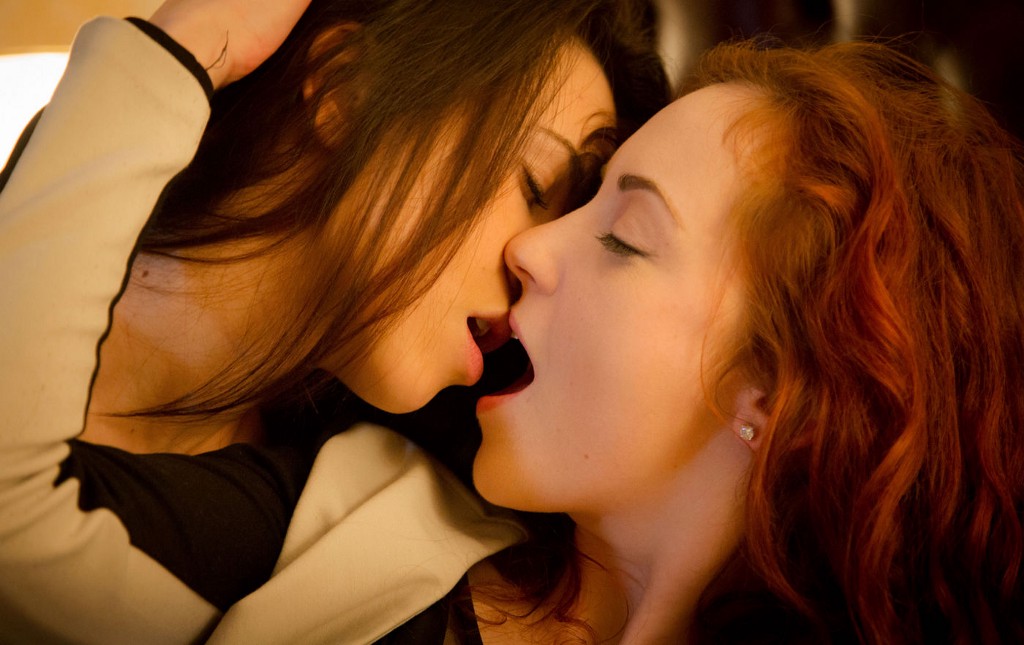 The hotel lounge had filled up fast after the show ended but we were still able to find a small table for two just off the bar.
Chloe and I were in town for the weekend and had decided to see a performance of "Swan Lake" at the theatre just down the block from our hotel. I'm not into ballet but Chloe had danced for most of her youth and was a huge fan. As for me, I just enjoyed watching the ballerinas move their nubile bodies across the stage. There was something about their tautness and subtle muscularity that appealed to my naturally kinky mindset.
It was a couple of hours after the show had ended when I saw her, just as Chloe and I were getting ready to leave and head up to our room.
I recognized the prima ballerina from her head shot in the printed program. Have you ever noticed how all ballerinas look alike on stage? With their hair pulled back and their faces caked with stage makeup, I find it hard to tell one from the other. So I always check the playbill to see if they're actually cute or not.
The prima ballerina was definitely a looker. She had red hair and full lips surrounding a smile that featured perfect but slightly over-sized teeth. Her large bright eyes were so light as to seem crystal clear. The photo in the program had been black and white and when she walked into the bar, everything was the same except for the shock of bright red lipstick and the blueness of her eyes.
As she strode through the lounge, a few patrons who recognized her nodded approvingly or even clapped. The prima ballerina acknowledged them in a friendly manner but never stopped to talk. Instead she made a beeline to an empty bar stool near where we were sitting.
She was wearing a dark blue mini dress with black fishnet stockings and strappy black heels. I was mesmerized by how the silky slip dress hung loosely on her slim and lithe, ballerina body, swaying back and forth as she moved confidently through the crowd. The spaghetti straps holding it up led to two triangles that hid her small breasts from view but were thin enough to allow her hard nipples to poke through delightfully.
When she took a seat on the bar stool, I was thrilled to catch a glimpse of the delicate lace bands atop her dark stockings.
"What are you looking at?" Chloe asked, snapping me out of my reverie.
I nodded toward the prima ballerina.
"Oh, is that…?"
"Yep, her name is…" I had to reference the playbill. "Rebecca Hunter."
"Fuck, she's hot!" Chloe said.
At that moment — as so often happens when you're staring at someone — the prima ballerina looked over and locked on to our gaze. Her piercing blue eyes lingered on us for a moment and a slight, closed-mouth smile appeared on her face. She nodded almost imperceptibly at my wife and then turned her attention to the barkeep who had come up to take her order.
Chloe and I had been holding our breath and we both let it out when the prima ballerina turned the other way.
"What the fuck was that?" my wife asked, taking a sip of her bourbon.
"I think we somehow got her attention."
"What…? By leering at her? I'm sure people do that all the time."
"I don't know…" I shrugged. "Seemed to me like she smiled at us."
"I think she was just being polite."
"She took a particular interest in you…" I teased.
"Really? I don't think so," Chloe protested. "She's way out of this housewife's league."
My wife was selling herself short. At 46, she still looked like she was in her 30s thanks to a daily gym regimen, expert knowledge of how to use beauty products, and maybe… a bit of strategic plastic surgery. And her thick shock of long raven hair and unusual height (she was almost as tall as my six feet and even taller in heels) certainly didn't hurt her in the looks department. Neither did the swell of her ample bosom.
Even now, as we sat at the bar, I could see five different men checking her out with various degrees of appreciation and lust.
As I turned back to the prima ballerina, who was now sipping on some kind of fruity cocktail, a dirty idea popped into my head.
Chloe and I had started swinging the previous year and so far, it had been a lot of fun. As part of our new lifestyle, we had taken to presenting each other with nasty challenges that took us out of comfort zone and made us more amenable to the kinkiness that swinging often entailed. And now, I'm fairly sure that I had just come up with the mother of all challenges for Chloe.
"She sure has a lot of fans," I said to my wife as a cloying couple approached the prima ballerina and asked for her autograph.
My wife turned again to look. The couple left and the prima ballerina's eyes once more shifted to us. And there it was again… that Mona Lisa smile!
"Okay!" I said, my mind made up. "Honey, I have an idea… a challenge idea."
Chloe, who had still been exchanging looks with the prima ballerina, turned to me in surprise.
I leaned over and hurriedly whispered some words into her ear.
She suddenly shoved me away from her. "No FUCKING way! That's way too out there… even for us!"
"More 'out there' than giving that black guy a blowjob in the alley last month?"
"Tom, this is completely different…" she said seriously.
I had to think fast. I needed some leverage to get Chloe to come around. Right now, she was receding into our old vanilla way of thinking.
"What if I made a concession? For something I've been hedging on?"
Chloe's interest was piqued. "Like what?"
"How about…?" My mind raced with options. "How about the gangbang you've been fantasizing about? I'm completely good with it."
My wife's right eyebrow raised a half inch and she took a moment to think about that while holding my gaze.
"Ooookay," she said, "but how many?"
"Five?" I said hesitantly. That was about two past my comfort level.
"Ten," she countered.
What the fuck!
"How about six?"
"Eight. Final offer."
Holy hell! Chloe was invested in this gangbang even more than I had imagined. I had no idea how I was going to pull that off or how I would deal with eight guys running a train on my wife. But I was also in the heat of the moment with the challenge.
"Deal," I finally uttered.
For a moment, she beamed happily… and then her face fell.
"Oh shit, what did I just agree to doing right now?"
I nodded at the prima ballerina, who was now surrounded by a group of giggling women. Chloe turned again and said, "Tom, I can't. There's too many people."
"They won't be there for long." And just as I said that, the women exchanged hugs with the prima ballerina and tittered back to their table.
"Now's your chance," I told Chloe with a mirthful wink. "Before someone else comes."
My wife fixed me with the patented death stare she used on both me and the kids when we were being obvious dumbasses.
Finally, she polished off her bourbon and said, "Fuck it!"
I watched as Chloe purposefully closed the few feet of distance between our table and the prima ballerina. As usual, I admired her fit and trim figure as she walked away. The knee-length green dress she had chosen to wear to the ballet was skin tight and accentuated the sensual curves of her hips and magnificent ass.
The prima ballerina turned to Chloe and they shook hands. There were a couple of minutes of chit chat and pleasantries and I noticed the dancer was smiling and laughing much more than with her previous visitors. My wife had turned on the full force of her considerable charm.
Eventually, Chloe leaned in close and began to whisper in the ballerina's ear. I waited eagerly to see the reaction.
A few seconds later, the dancer leaned back slightly and looked directly into Chloe's eyes. That slight smile was on her face again. Then they both turned to look at me. I was caught off guard and all I could manage was a weak wave. Shit! I should have raised my glass or something.
The prima ballerina took Chloe's right hand and maneuvered it down to the space between her knees. With her free hand she lifted her skirt slightly. Fuuuuuuck, this was happening!
At that moment, the dancer put her arms around Chloe and brought her in for a hug, turning her around so no one could see what was going on with my wife's hand. The prima ballerina laid her face on my wife's shoulder and looked directly at me.
Time stopped. The entire bar got silent. All the bar patrons stopped moving and faded into darkness. All I could see was the impossibly beautiful face of this angelic ballerina gazing at me. Her eyelids drooped, her pupils rolled back, and she breathed in sharply. Her red lips clearly mouthed the word, "Fuuuuuuuck," as she exhaled.
And then it was over. The prima ballerina whispered something for a minute into my wife's ear and it seemed as if she ran her fingers along the line of Chloe's cleavage. The bar came alive again with sound and movement. I shook my head to clear away my trance.
Within seconds, Chloe was back at the table and sitting down, a shit-eating grin on her face.
"So?" I asked excitedly.
Slowly, she raised her right hand, extending her long, manicured index finger. It was glistening in the light with a delicious-looking creamy moisture.
"I've accomplished the challenge," she said, triumphantly. "Becca let me bring back her pussy juices."
"Becca, eh?"
"Yep, we're buddies now. But she's wicked and she said to tell you this is only for me."
And with that she slid the wet finger into her mouth and made a show of cleaning it off. She moved it in and out like she would a cock and then used her tongue to lick off the last bits of creaminess. Finally, she swallowed with a contented sigh.
"Fuck, that tasted good!"
"So… nothing for me?"
"Awww… poor baby…" Chloe said with a feigned pout. "That's not true! Becca told me to give you a finger too."
I brightened up.
"This one!"
And she dramatically extended her middle finger. Crestfallen, I saw that it was completely clean of any moisture or creaminess.
As Chloe giggled, I looked over at Becca. She smiled at me and winked. Then she got up and with a lingering glance at my wife she headed towards the exit that led into the hotel.
"What did you say to her?"
"I might have mentioned that you blackmailed me," she said playfully.
"That wasn't blackmail! That was a negotiation."
"Yeah… whatever."
We finished our drinks while laughing about the whole thing. In a few minutes I was ready for us to leave and about to say so when Chloe said, "Babes, there's one other thing."
She pulled her hotel key card out of her cleavage and waved it at me.
"Why are you keeping it there?" I asked. "Why not in your clutch?"
"This isn't my key, honey."
I stared at her for a moment, considering the implication.
She got up and leaned over to give me a long and loving kiss. There was a faint taste of flowery sweetness on her lips.
"I'll see you tomorrow morning, darling," she said with a wink before walking toward the door leading into the hotel.