Before We Packed Up, We Packed In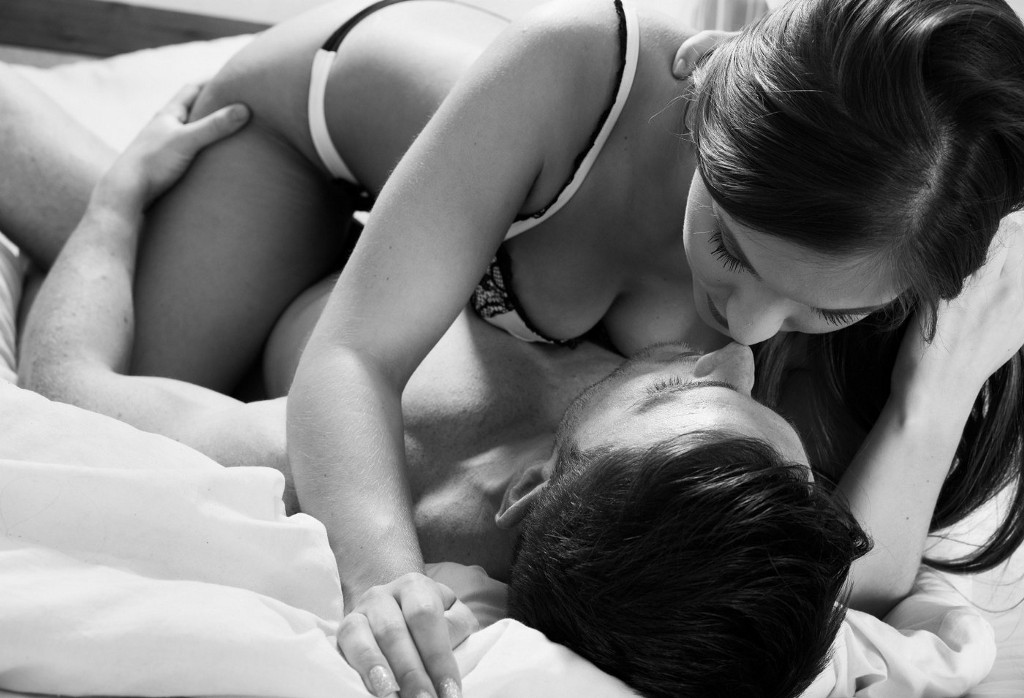 Last night, we had some fucking fantastic last minute sex.
It was almost time to go. We knew that it was now or never. He had to fly out for a two week business trip, the end of year hustle before the holidays. I had to go home, put the "mom hat" on, prep for a final trip in the field with my boss — and my boss's boss, ugh — and then take a breath, and get ready for Christmas with just a few short days left to wrap up loose ends.
If we didn't get intimate now it might be five or six weeks. We had just finished an episode of Ray Donovan. Dan Fogerty's voice belting out Hotel California during the final scene and credits was enough to get me sentimental and in the mood.
Baby, let's go to the bedroom.
Oh boy, do we connect. Long sweet kisses, tenderness with each breath, each gaze, each touch. The definition of love making, albeit brief, at it's finest. Sweetness. Total Reconexion.
The sex is great. Wet and sweaty. Desperate, for it has to last a while, consuming each other. Every time he enters me, feels like the first time he has ever entered me.
Hovering over me, he deep dives into my mariposa, holding my eyes spellbound the entire time.
I mount him. Thrusting, grinding, he holds my ass, steering me just the way he wants me to give it to him.
Beauty.
Then I flip, he bends me over as I stuff a bunch of pillows under me hurriedly. This is one of the positions I feel so completely exposed in. He plants his face in my ass. Coming up for air, he breathes, enjoying his favorite view. Then he takes all of me in — both with his eyes and his cock. The little adjustments he makes to my ass cheeks while they slap his groin shows how in control he is. Total man.
We switch it up again. His back on the mattress, I climb aboard, sitting on his face, holding onto the headboard. My posa drips dew on his warm tongue. That takes me to the next level. It feels so fucking good. He should patent his tongue, I keep telling him. A man who could eat me out all day long.
BREAK…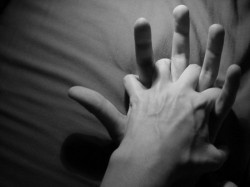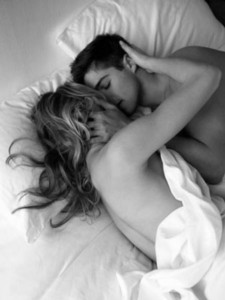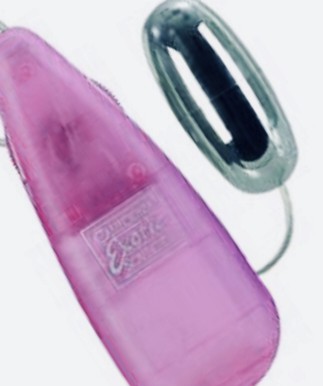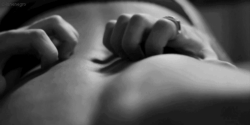 But, we haven't got all day… and, as usual, we are slightly delusional about our time frame to get out of there.
So we take our final positions. Our go-to when we know we both want to finish up quickly. Side by side, both lying on the bed with our tools. The ones guaranteed to enhance our orgasms threefold. Him with his phone, and me with my bullet.
There is something incredibly intense and intimate about partners getting themselves off together. Masturbation for two, please. I always wish there was a mirror on the ceiling.
He pulls up some porn to get him going, and I turn the bullet on medium speed at first. Closing my eyes, noise reducing headphones on, I get quiet. I go inward. In my mind I scroll through my go-to fantasies, and pick the one that calls to me at the moment.
My mariposa, already warm and sticky, is immediately at full alert, as are both nipples. I swear there is a direct open line from my nips to my clit — I have a vision of a string connecting the two together always, for when one is touched the other responds…
As soon as the vibrating bullet meets my posa I'm tingly with electric pings of excitement shooting out from my control center to the end of each nerve in my body… sweetness overcomes me, for I see no worries in the world as I get higher and higher and higher quickly.
I can see my man is moving his hand at a speed I find unfathomable. It's a blur; I can see though that he is rock solid and that wedge of a view always turns me on too. I reach my peak in record time, arching my back, moaning in ecstasy. That's when it really gets extra, extra exciting though; as an added bonus, my man, who knows me so well, can see exactly where I am and generously stops his own work to facilitate me having my OUT OF CONTROL! BOOM! orgasm. Tantalizing one nipple with his fingers while sucking on the other, his warm tongue works up the hardest fattest mountain tip and Oooooooooohhhhhhhhhhmyfuckinggod!!!! As soon as his tongue touches me the sensation beelines down to my command center, sending a signal to take me over the edge in epic style! It washes over me, in a complete state of consciousness, so present, so happy, so floaty…
I come back down to real life. Totally resting and processing what just happened, I whisper thank you, and breathe.
He returns to his boner, so full of blood and dark it's a deep purple. As he jerks off I happily pull out my phone, tapping on MyErotica, and start this draft. I'm loving it and the words just flow out… like, I am NOT making this shit up, people. I am typing so fast as he moves his hand at lightning speed, moans coming out of his phone.
Here's the thing… typing this is getting me all worked up again! I'm not typically the multiple orgasm type, but I'm feeling hella horny! I write up to the BREAK line above and that's it, I have to put the phone down and turn the handy bullet on again. This time on high speed immediately, while he goes full speed. It's so damn exciting and so intense that in record time I'm back. Returning to an even higher edge than before, just as I can tell my man is about to blow as I see his entire body stiffen and he reaches that state where it looks like he doesn't even breathe for a moment.
At that point I take myself right over the edge as he cums, an ejaculating volcano… and oh how I fucking love his sounds when he finishes himself off. There are no whimpers, no flimsy moans. No way. He is full on manly groans, and I wouldn't have it any other way. Forget presence! He goes into another state of consciousness when he whacks off. Warms my heart. I've just cum myself, the second time is always more intense then the first.
Ahhhh, sigh.
We lie there for a few… so glad we made the time…. but oh fucking shit, the time!
We kiss one last time, then get up to hustle!
Reconexion at it's finest. Merry Fucking Chistmas Baby, until we meet again soon!