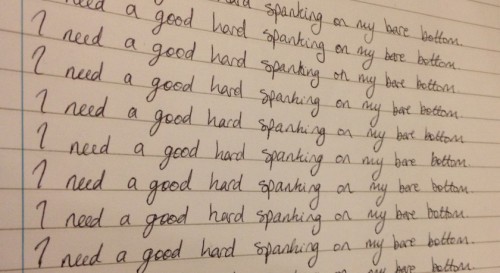 Writing lines.
Writing lines.
Writing lines.
.
.
.
Lines enough until your tendons ache
Until your throbbing muscles quake
And your haughty brattiness starts to break
Writing lines upon a cold hard stool
In your old uniform feeling quite the fool
You didn't think I'd be so cruel
To recreate a scene from school
But where better to learn the golden rule
Writing as your pussy drools
.
.
.
I dictated the first line before I left
First eagerly scribbled with a tingling cleft
Only now you realise your labours' heft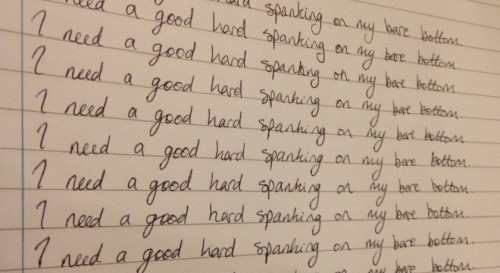 Nib scrawling dutifully across the page
As each line begins to take an age
On a silly little desk just like a cage
Again and again and again and again
With each line echoing inside your brain
Wondering if I've gone to fetch the cane
Imagining the searing whacky stingy pain
The wait could drive a girl insane
Yet somehow you never quite complain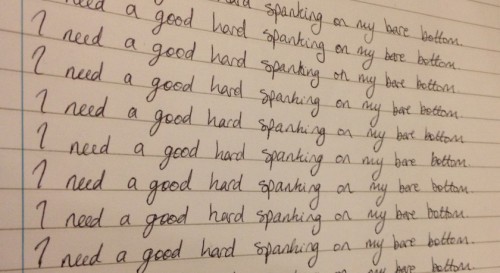 Yes, I want you to sit in silent grind
Pushing all else from your noisy mind
You'll come to realise my discipline is kind
Why I wait until you're quite resigned
In a scene so carefully refined
Everything as I've designed
All alone with the scratchy scrabble of your pen
As an achy moistness seeps and soaks,
And then
.
.
.
I return
.
.
.
To see your tired slouch instantly transform
An attentive pupil with a straightened back
How manners improve before a thwack
Blushing pink so radiantly
You offer your page obsequiously
Your fate now fixed in cursive swirls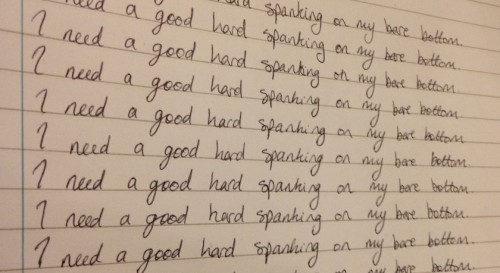 Yes, young lady
You do deserve a good hard spanking
A good hard spanking on your bare little bottom
.
.
.
Stand up.
Come here.
Look at me.
Now.
Bend over.
.
.
.
I am going to lift your skirt
And pull your clammy panties down
I trust there won't even be a frown
Instead I'll see your pretty pink lips agape
Glistening like a little mouth surprised
Yet you know exactly what's to come
A single phrase that must be done
.
.
.
Please Sir
You admit unbidden
.
.
.
I need
A good hard spanking
On my bare bottom
– spankingtheatre 2018