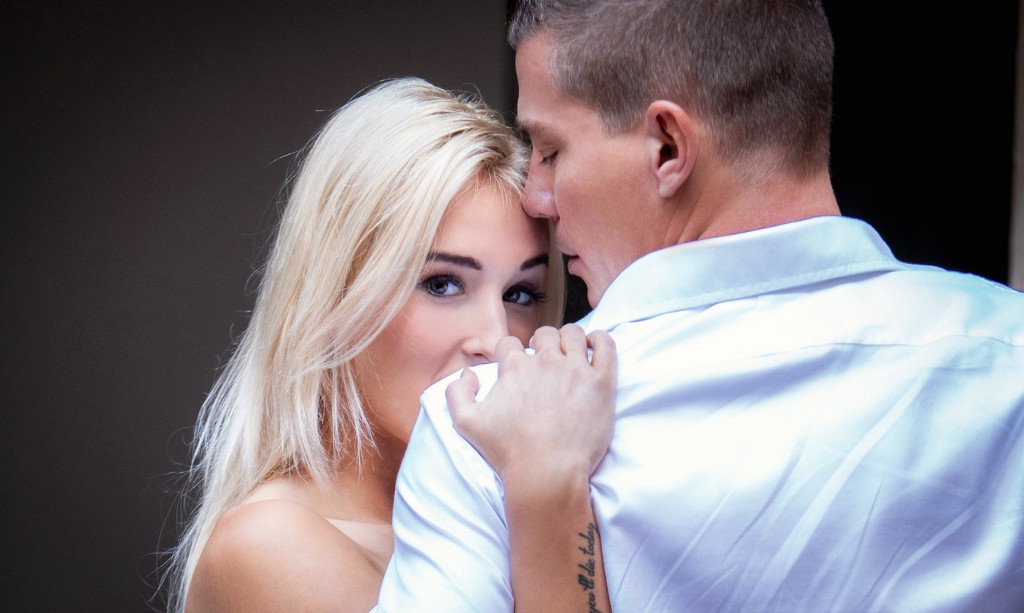 Ed and Aly had been having fun for a few weeks now but somehow things had changed. They worked together, although not on the same accounts, and their desks were beside each other, separated by a partition. They could say things that no one else could hear, and they also messaged each other even though there wasn't five feet between them. They had fun with that. They could hear each other's reactions as the messages got racier.
It started simply enough. Ed asked Aly to come to his cubicle. He knew when Aly was wearing a skirt she wasn't wearing underwear, and she was wearing a tight black skirt today. She stepped around the desk. He had written a note for her to read: "I want to look down at you, you looking up at me with me dripping from your chin."
She read it while his hand went up her leg and up her skirt. He felt the stockings and got hard instantly. That was so sexy and he couldn't help but tell her. She loved it because she knew he would. She looked at him and told him it would never happen, as she spread her legs wider.
He smiled and asked, "No?"
"No, you wouldn't be dripping down my chin, I wouldn't waste a drop." Well if he hadn't been rock hard already, he sure was now.
Ed slipped his finger inside her. She was so wet! This was too much. As quickly as it started, they heard footsteps coming so they quickly moved apart. He licked his fingers and tasted her as she left his desk.
The next day they had their fun again, building from the day before. Today there had to be something more. Aly went back to Ed's desk and wanted to feel that cock. She'd seen the hard-on, now she wanted some of it and she was satisfied just to feel how hard she got him.
As she was squeezing his cock he felt her breasts. He loved tits and she looked good. Just as she wanted to feel the strength of his cock, Ed wanted to feel the suppleness of her breasts. They both loved it. As she was backing out of his space, she pulled her top down to show him. Fuck, that was great!
Now it was his turn. She came and went from her desk but when he saw her walk past he hoped she would be back soon. Aly wasn't gone long and when she passed by she looked in and his eyes stopped her. She couldn't resist, she went in thinking she'd get a squeeze again, but he had prepared for her.
She took a couple of steps and saw his cock peeking out of his pants. Sweet! She came closer. They couldn't help it. Ed got up and they started kissing right there. They knew someone could walk by at any point but that just made it hotter. They both went after each other ferociously, kissing, biting.
Aly was grabbing Ed's cock, he was squeezing her tits. She took a quick lick but again they had to break apart quickly as they heard footsteps. She got a chuckle when he was reminded he had a meeting with the manager. Could he actually walk in there with a raging hard-on?
Today Ed was hoping to kick it up a notch. He suggested they meet in the stairway. They had joked before about meeting there, but at that point it had only been meant as somewhere to steal a kiss. They both knew it meant more now.
Ed suggested the top floor. She hadn't thought of going up before, just down, kind of like her mouth on his cock. That should work, nobody would be up there. She said yes. He still wasn't sure what she meant, he had to make sure so he asked, "So what are we talking?"
"I want to taste you."
He couldn't believe it. "Seriously, a blowjob?"
"Oh yeah!"
Fuck, he was hard. Two minutes later she walked past again and as she passed he said, "Thirty seconds." Out she went to the internal stairs. She went up and then realized there were stairs leading up to the electrical room one more flight up. She waited and then there he was. They continued up to the top. Surely no one would be coming through that one door, and if anyone came out of the floor below they wouldn't be seen.
They fell into each other, kissing so deeply. This was so hot. Not only was this something that could not be acknowledged but now they were going further. Down she went. She undid his belt and pants and there he was. She took a good look before she took him in her mouth.
Oh, he felt good. She loved it as she went up and down that hard thick shaft. Fuck he couldn't believe it! She was sucking his cock. Here in a stairway. At work, and fuck, she was good. She swirled her tongue around his head, playing with him. Her tongue went to either side of him and all around. She took him in as far as she could, flicked his head, went fast and slowed down.
She looked up to see how much he was enjoying it. He could tell she knew what she was doing and loved every second of it. He wasn't going to last much longer, he knew it, this was too much. That was fine, she enjoyed it all. Here it was, she knew it, he tensed and then he gave her all she asked for. She drank him down, man he tasted good. Nothing went to waste.
Fuck he felt good. As she gently stroked him with her tongue all he could think was that he needed to kiss her. That was fucking awesome, the whole build up of it, the fact that this was really happening at work. He cupped her chin in his hands and she came up and they kissed deeply. That was hot!
They composed themselves and started walking down the stairs. Just then the door opened and a maintenance guy came through. They were all surprised. He said they shouldn't be up there. They just continued walking. They got back to their desks and neither one of them could stop shaking. Fucking awesome!