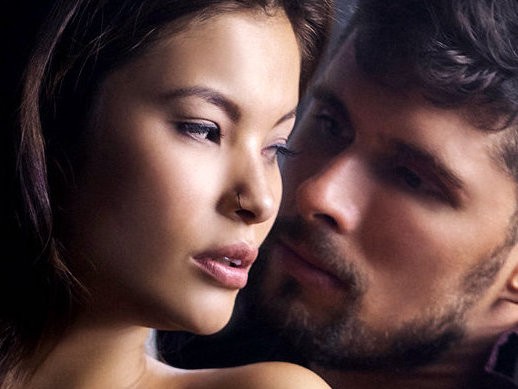 The traditional printed lingerie catalogue had limited space for text and pictures, and mostly consisted of technical details for size and colour selection. I accepted a contract with a major lingerie manufacturer to bring their company into the modern world by putting their catalogue online. The work paid really well. Clearly the lingerie business was very lucrative. There's a reason they call these products 'foundation' garments. They're meant to provide a woman with a foundation on which to wear outer clothing which flatters their shape. The marketing manager insisted I focus on the sensual nature of having silky soft fabrics against your skin.
The photographer consulted with me about expanding the visual appeal by showing more detail. His most brilliant contribution was to insist on shooting each product as worn by "real" women, rather than unnaturally skinny models. He wanted three different models for each product to clearly show the fit. Whatever size was chosen by a visitor, the images would reflect that size. It was the kind of innovation you can only do in digital because the cost is nearly zero. He and I agreed the staging required settings in which a woman might realistically find herself. He found some amazing real-life situations to pose the models in.
Other than coding a seamless shopping experience, my biggest job was turning their product descriptions into lyrical and poetic text to emphasize how it felt to wear their products. I had to entice the visitor with the romance of the design, attention to detail, or sensual nature of the fabric. On more than one occasion I asked to have some items available for me to feel in my hands just to understand the softness of a waistband. It took weeks to capture the unique appeal of each product line. Once it was done the marketing manager insisted I do a presentation for the owner and her top level team.
The presentation was well received. Although I was nervous at the beginning, the more I heard them respond to the design the more I relaxed. They were clearly pleased with what they saw. The full potential of online shopping to change the way women bought underwear from the comfort of their home was shown.
During the presentation I caught the owner, Yukiko, looking directly at me with a bemused expression. I kept on going until the group delivered a round of sincere applause. The marketing manager was beaming. I was invited to a personal meeting with Yukiko toward the end of the day.
I was flattered Yukiko paid this much attention to what I had done. She was over the moon about the way I wrote the text, how we had portrayed the different sizes, and how the layout featured the most important aspects of the lingerie design for comfort and beauty. This woman knew exactly what she wanted and was not shy about demanding it. Yukiko was focused on empowering women, inner beauty, and the liberating power of sensuality.
She boldly mentioned how it was easier and cheaper for shy men to acquire a lingerie catalogue to feed their fantasies than it would be to get an adult magazine. I was a bit shocked to hear this mature and sensual woman talk about men masturbating over her catalogue. Then she stunned me to silence by inquiring about the erection she detected while I was giving my presentation.
The silence that followed felt oppressive. I had to confess the catalogue was very stimulating in order to break that silence. I also admitted how I was so familiar with feeling my cock grow hard while I worked that I just never noticed it anymore. My red face was enough for Yukiko to stop teasing me about it. She shared her own confession of wanting to keep me around so she could find out more. Then she casually mentioned how she lived like a monk.
Yukiko said she had never met a man who understood the subtle wonders of her products the way I seemed to. She wanted to offer me a contract as her brand advisor. She needed someone to provide her with perspective when she was making difficult decisions. I would help make sure she didn't lose sight of what her company was originally created to do. She told me I was the first person, not just the first man, who really seemed to understand the whole reason for her success.
I used some of the silence which followed her offer to consider whether I was willing to be so narrowly defined. The challenge was as appealing as the beautiful woman awaiting my decision. Just as I took in a breath to give Yukiko my answer she calmly issued one last, perfectly timed, request. She wanted to become intimately familiar with my cock. My acceptance literally exploded from my mouth at hearing her invitation. I felt myself growing quite stiff knowing this beautiful woman wanted to have sex with me. My whole body was responding by growing warmer. When I first entered her office I was somewhat intimidated by Yukiko, but now I was seeing her as a sexually active, gorgeous, powerful woman who was interested in what I might offer.
When Yukiko stood up from her desk I realized that if I stood up too, my erection would be quite obvious. As Yukiko held the draft contract out for me to take I decided to be just as bold, so I stood to take it from her and then offered my hand to shake. After the handshake her hand went to her mouth to cover her smile. I could hear Yukiko trying to suppress a giggle as I walked out.
I leapt into the role with much enthusiasm. Yukiko handled a dizzying series of complex situations each day. I learned more about manufacturing, supply chain management, and quality control in one month than I could have ever imagined. Yukiko was also very eager to have me in her home at the first opportunity. Her driver and the maid were most polite to me as we entered her astounding home.
The first time I got to be in her bedroom, Yukiko very calmly just started taking off her clothes. I sat in a nice chair watching her and enjoying the sight of her lovely body coming into view. Once the loose satin shirt and tailored pants came off I realized she had a much hotter body than I expected. We were not too far apart in age, but she was in great shape. She wore lace top stockings, a pair of silvery panties and a glistening camisole. In fact she was a whole lot sexier in lingerie than fully dressed.
She beckoned me toward her until I stood by her bed. Once Yukiko removed my clothes she spent a whole lot of time with her hand tight around my cock. It felt wonderful to let her pump my cock until the stiffness filled it to the tip. She pushed my hips until I fell back across the bed. I closed my eyes to soak up every delightful sensation of Yukiko's hand slowly and firmly pumping me. Her fingers and tongue had me throbbing with hardness as she teased me along the ridge of the head. I was a bit surprized when her wet mouth closed over the end of my erection.
I had never dated an Asian woman and actually never really fantasized about them. Nothing I had experienced with other women could compare with the sensual delight I was enjoying just then. She kept her hand around the shaft while her lips were slowly curling and pulling on the flared head of my cock. I was gently falling into a trance from the careful and delicate way she was sucking just the head of my cock.
I looked down to see Yukiko crouched over my cock. She kept this up for ten or fifteen minutes. Stopping was out of the question. Fucking was going to happen much later. I was simply enjoying her mouth too much to want to stop and Yukiko just kept on sucking. She had me in heaven and not able to think clearly. She managed to bring me right up to the edge once or twice just by holding my cock in her mouth and letting her lips tug and pull at the ridge behind the head. I'd never been this close to coming so many times without spurting. How did she know when to stop or slow down? How did she keep me on the slippery edge without letting me go over? I was growing desperate for my release so I needed to resist her amazing mouth.
I reached down to stop Yukiko with my hands. She lifted up to look at me from between my thighs. I simply said, "I want to fuck you." In an instant her damp panties were off and I felt her cunt descending the full length of my hardness. I reached up and took hold of a breast in each hand. They felt fantastic under the slithery silk of her camisole as she bounced up and down. Wonderful was the only word which came to mind as I held Yukiko's firm tits. While she stroked my cock with her cunt she leaned forward a little and used her hands to enhance the sensation.
Five minutes later Yukiko was coming while gripping my arms for support. Her pussy thrust down hard over my cock and she just froze like a panting, gasping statue who was coming like the world was about to end. For me it was as good as it gets. The feeling of Yukiko's pussy rippling around my hardness was a special thrill while she enjoyed her orgasm. I blasted my excitement into her as I came for the first time with her that evening. Eventually she slipped my cock out of her slick, bare pussy. She wanted a little rest. The feeling of having just fucked her was exciting enough to make me very, very happy. I held her close while we fell into a blissful sleep.
I woke up to find Yukiko between my thighs pumping my cock. We'd slept longer than I expected because I was totally relaxed and yet very aroused. Yukiko's expert hands soon had me hard again. Still wearing the stockings but not the top, I pulled her over me so I could lick her pussy. With a pillow to support my head I went to work on pleasing her. Yukiko was gripping my shaft with one hand while her hot mouth descended repeatedly to almost the full length of my cock. I was barely able to work my tongue all around her pussy while enjoying the wonderful distraction being delivered to my erection. The contact of my cheeks against her smooth stockings was also delightful.
Licking Yukiko was delicious. She had a slick channel that opened up easily from my tongue. Her clit would bulge out and was very easy to stimulate. She held herself still over my head while she constantly cried out how well I was doing and how much she loved it. Any man would have worked hard on pleasing this woman if they could hear such excited encouragement. Perhaps just feeling my tongue probing her pussy was enough to make her suck that much more. Where before she had lazily licked and sucked my cock now she was working it hard and slurping all over it. It was out of her mouth often for slow sensual licks around the head and shaft whenever her tight lips weren't trying to pull it out by the root.
Yukiko was drinking in the sensation of my tongue rooting around inside her. I could tell by the flinching and wobbling over my head how much she was enjoying it. I was her guy. It was me under her wet flesh and hot passion. It was my tongue stabbing up into her glistening cunt. My throbbing erection was being smothered by a woman totally devoted to sexual pleasure. I was brought back suddenly by the jerking of Yukiko's body when she literally burst with pussy juice while crying out as if she was falling off a cliff. My tongue drilled up as high as it would go before I slowly swirled it across her clit to give her as much as she could take. She rocked and shuddered for about two whole minutes before I was suddenly aware I had been holding my breath. My head fell back as she moved to kneel higher so I could finally gasp for air.
Once Yukiko had enough of my tongue she wanted to fuck again. In a blink her slippery pussy was settling down over my slick erection for a second time. The sensation was just as thrilling as her pussy slid slowly along my length. I looked down to watch my cock disappear inside her. It was the first time I felt my cock press against her cervix. Yukiko didn't make any noise for a long time, even as I panted and grunted under her. She rode me as if concentrating all her sexual power into the effort. My wet face must have looked inviting because she bent forward to lick her juices off my cheek and neck. The feel of her tongue reminded me of how it had tickled my stiff length, sending a strong shiver through my body.
Yukiko worked hard to milk the most satisfaction she could from my hairless cock. I flexed my erection regularly inside her. She lay on top of me barely moving her hips. I held her compact body and let her work me up to an orgasm. It was a great feeling to have this small woman perched on my body, barely moving except for the muscles of her pussy clutching my erection like a firm hand. I didn't need to do anything except hold her close and enjoy her. It was a long and slow fuck which didn't drain me or require much effort except deep breathing. She seemed determined to make me come as furiously as she had before. My orgasm finally arrived with my own shouts of joy while coming like a geyser. It was a total knockout for both of us. She nuzzled my neck afterward while her hand slowly stroked my wilted cock until I drifted off to sleep.
Any time Yukiko travelled I was booked into the adjoining suite. By day we were all business and serious. By night were were exploring the many ways my erection could be used for her enjoyment. For now, lingerie was my life.