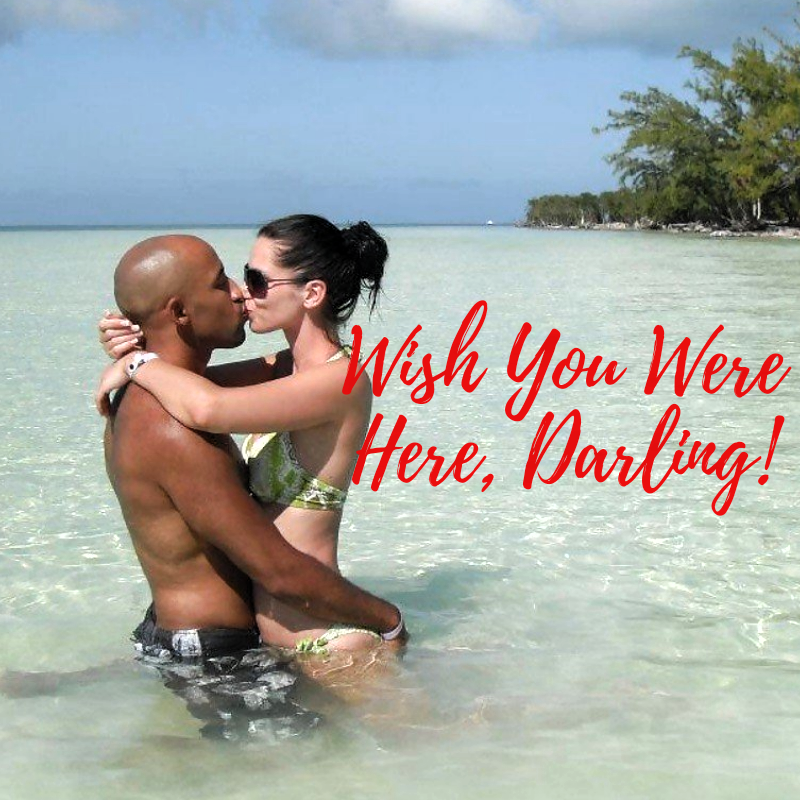 Hi darling,
Wish you were here. Justin and I have been having the most marvellous time ever. It was so nice to get away from all that cold in the city. Here, there's plenty of sunshine.
I've been spending time on the beach since we arrived the day before yesterday. I've gotten myself a lovely tan. Justin prefers that I go topless like the other women here. Usually I wear nothing when I'm with him in our suite. You'll appreciate this, darling, we acquired ourselves one of the most exclusive suites, charged to your credit card, of course. This one comes with everything: Jacuzzi, bathtub, massage room, and it's got a stellar view of the resort. I'll send you a photo next time I write to you.
Justin and I have been fucking every day; I know that's the part you want to hear about, you being stuck at work, board meeting after boring board meeting. I hope you don't overwork yourself too much. Remember your heart condition. Are you still taking those pills I left you? Slow down with the Viagra. Even with that, you're still useless in bed.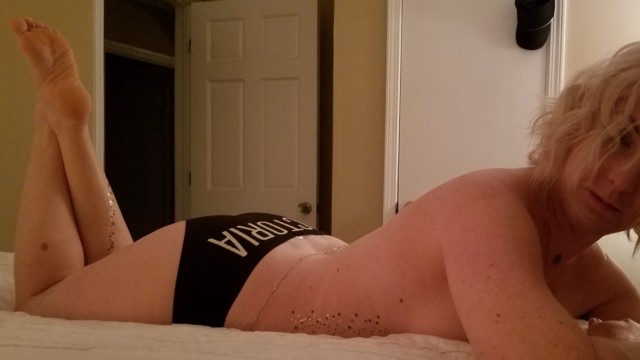 But yes, Justin has been fucking the shit out of me since we got here. Ever since we got off the plane we've done nothing but eat, sleep, go out swimming, and fuck in between. It's like the exotic locale here in the Bahamas sort of energises him; he's been nothing but an animal ever since we got here. Yesterday I had three orgasms!
Do you hear me, babe?
Three orgasms . . . All in one round!
We got to fucking in the Jacuzzi, then we went into the bedroom and he fucked me on the floor. He grabbed me by my hair and didn't stop pounding me from behind, even as I cried out louder. We never made it to bed until after I came the second time. He came multiple times (all inside me, by the way), and then the cleaning lady came in wanting to change the sheets and she screamed like she saw something nasty. Justin laughed and fucked me even harder until I came the third time.
Wow. Never thought I'd have it that good.
I know you'd have loved to watch — that's what you're good at, after all.We've met some interesting people here. Other couples who are swingers. I tell them that Justin is my Black Master and that makes them curious. We hooked up with one couple and invited them over this morning. They're in their fifties; the wife's never played with a black man before. Justin wasted no time breaking her in — you should have seen it!
He fucked the wife on the living room floor and afterwards in the bathroom. Her husband pleaded for Justin to stop, but Justin told him to shut it; his wife kept screaming at him not to stop. Her husband afterwards got to eat out her pussy and Justin made him clean his cock, too, the same way you love to do. The wife was a virgin for black cock before she met Justin. By the time he got done with her, she was like me: another horny white whore begging for his dick. They said they'll be back later in the evening; she'll be bringing a friend over as well.
The resort even has a sex shop, I was surprised to see that. I went in there yesterday and bought a new black dildo that comes with a strap-on harness. Justin fucked my ass while I fucked my pussy with the dildo. I'm saving the strap-on for when I return so I can try it out on you. I'll bet that makes your tiny pecker hard, doesn't it, dear?
Wish you were here. Kisses.
P.S. Don't forget to wire that amount you promised. I'll have lots of creampie for you when I return. Lots of love
Thank you for stopping by and enjoying this letter. Hope it brings up desires in your mind and if you liked it, do clap for it and maybe I'll write you another.