When The Cat's Away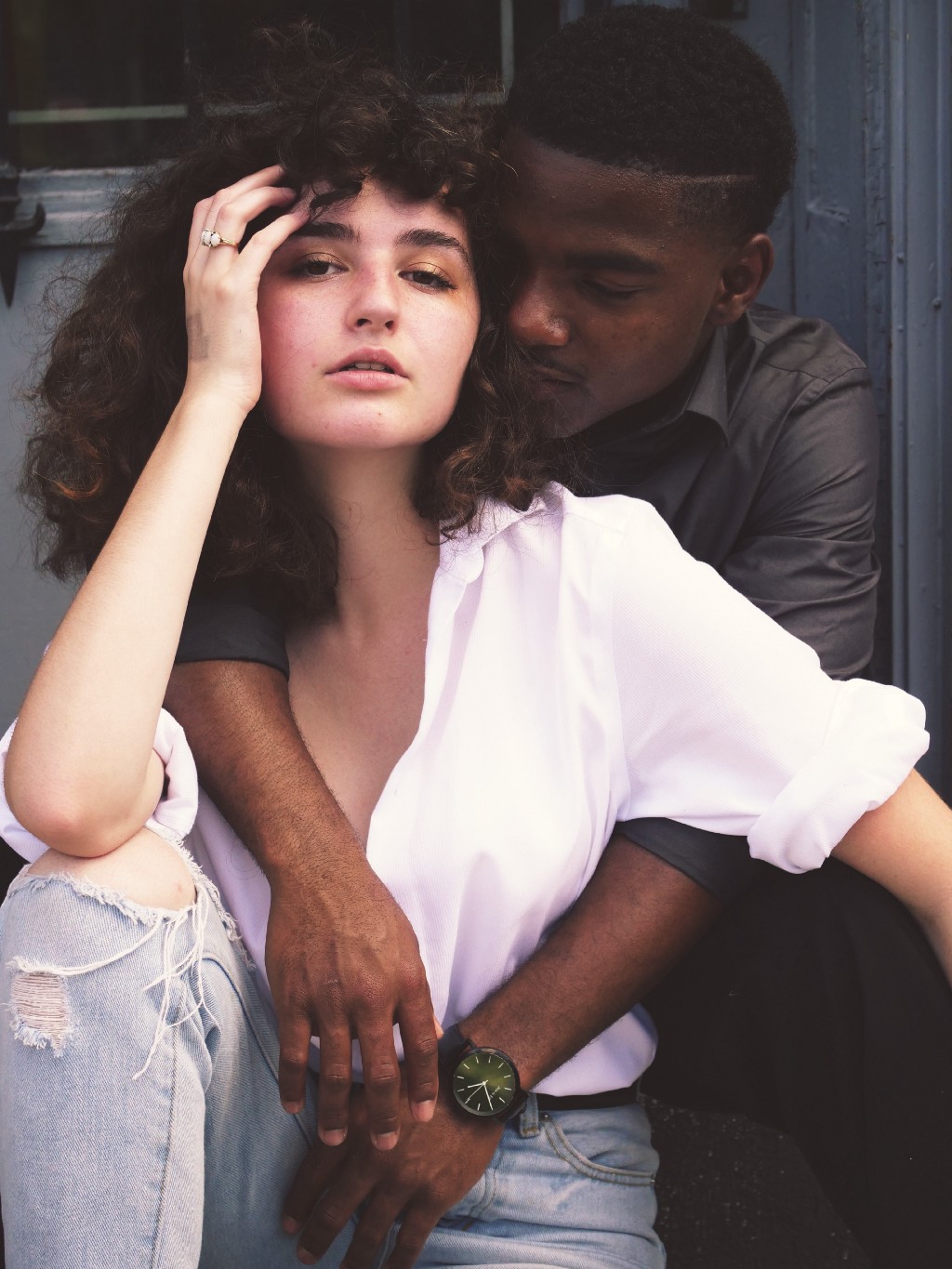 It was an accident… well, kind of.
Joe and my husband Cory had been friends for years. We all met in college and Cory and Joe's friendship had withstood the test of time. Joe would come over from time to time to watch ball games, help with DIY projects, and just chill while barbecuing.
Cory trusted Joe to be around me. He never had any reason to distrust Joe.
Until Saturday.
I always thought Joe was cute, but he suddenly became sexy as hell after a few drinks on Saturday. I caved in to my hidden desires, and Joe happily obliged.
Cory has cheated on me a lot, and I am sure his old college pal Joe knew about many of his excursions. Joe turned his handyman visit into an opportunity for a little payback. Apparently he knows a good thing when he sees it. I offered him an opportunity, and he seized it.
With no regrets.
My hubby Cory was away on a business trip, and the toilet was leaking in the master bathroom. He hates to call in a repair person for something he could easily do himself. Because he wasn't going to be home for a few days, he decided to call Joe to come over and fix it.
Joe called me to ask when would be a good time for him to come over. I told him any time, and I meant it. Joe said he'd be over in three hours. I told him that was fine and I couldn't wait to see him. I had been lonely.
Let the enticing begin.
I decided to take a long, hot bath to shave my lady parts and soak my skin. I wanted it to be soft and smooth. Next, I put on a short house dress, no panties or bra. My ass and tits would be jiggling as I walked around the house. Finally, I put on some perfume so that I would smell irresistible. I wanted to make it hard for Joe to turn me down.
Before I knew it, the three hours had gone by, and Joe was at the front door ringing our bell. I opened the door and greeted him with my customary hug, except today, it wasn't the standoffish church hug. It was a full-body hug. I made sure all of my parts touched Joe. He looked surprised, but comfortable. He looked as if he had been wanting to experience the feel of my body underneath him. I knew I was smelling good, because his nose kind of lingered at my neck.
We broke our embrace and I closed and locked the front door. I led Joe down the hall to our bedroom. It was a sacred place he had never visited. He headed into the bathroom with his toolbox in hand.
"I have something else he can fix," I said to myself under my breath.
As soon as I heard Joe starting to fumble with his tool box, I slinked my little tight ass into the bathroom innocently. I decided to lean over Joe's back, allowing my fragrant tits to press against him.
"Do you need anything?" I asked Joe.
He was startled, not knowing really what to say being put in such a compromising position. He turned to ensure he got a good dose of boobs in his face.
"Ah, I'm good," Joe said in a slow, hesitant voice.
His eyes and body language were saying one thing, but his mouth was saying another.
I leaned down and kissed him. I kissed my husband's best friend long and hard. It was the kind of kiss that was going to lead to more. I made sure of it.
Joe, still down on his knees, ran his hands up my legs and underneath my short house dress to discover all pussy, no panties. He began kissing my legs and inner thighs as if he was tasting a savory piece of barbecue. Joe licked, and kissed, and loved on my pussy like he'd been longing for it forever.
He took his fingers and swirled them around the outside of my wet pussy. I moaned with relief. Playtime was getting ready to happen. My plan to lure my husband's best friend had worked!
I stepped back and pulled my house dress over my head so that I could stand naked in front of Joe. He stood silently, with a look of lust and doubt on his face once more. I pulled him against my naked body and shoved my tongue into his mouth. He obliged. He welcomed me. Joe grabbed my hips and rubbed my back as his dick got rock hard. He began grinding on me.
I sat on the sink and opened my legs wide. Joe shoved his fingers into my pussy hard. I threw my head back in sheer ecstasy, allowing another passionate moan to come out. I needed to egg this man on so he could give me the best he had to offer. I grabbed his head and shoved it into my tits. He gobbled them up, going back and forth like he was feasting on Thanksgiving dinner. He unzipped his pants, allowing his dick to come out. His dick was huge.
Lions, and tigers, and bears, oh my!
Joe never said a word. I think he believed if he spoke, it would break the spell. His mouth marched up and down my body like a general marching off to war. It felt so good, so warm, so tingly. My nipples were hard and standing at attention. I wanted to suck his dick. It was so big… so much bigger than Cory. I scooted my ass off of the sink, leaving a trail of slimy pussy juice. I dropped to my knees and inhaled that big cock. He moaned like a caveman. I sucked and fondled his cock like I was playing a musical instrument. It felt good in my mouth. The moment was right. I was being naughty and I liked it.
Joe began taking his shirt off as I continued to suck his cock. He was ready for prime time. He pulled his dick out of my mouth and pulled me up from the floor. He took my leg and propped it onto the closed toilet lid, and turned my ass towards him bending me over the sink. He rammed his big, hard cock up into my pussy as if he was a jack hammer. He pounded my pussy as hard as he could. He fucked me as if he wished I had been with him instead of Cory all this time. I reveled in the moment, thinking about all the times I'd caught Cory cheating. This felt good to me. Revenge was petty, and on that day, I was petty. Again, no regrets.
There's no turning back now.
I wanted to fuck Joe in our marital bed. It seemed only right. If I was going to go, then go all out. I tore my pussy away from Joe, and turned to give him a big kiss. He took off his pants and shoes so that he could have access to all of the fun I was about to lure him into. Playtime at Marley's was in full effect.
I grabbed Joe's hand and led him to my king-sized bed. I turned around as I made it to my bedside and planted a big kiss on his face before getting back onto my knees for cock worship. Joe was loving the idea of fucking his best friend's wife. He was going to take advantage of the situation. He knew Cory was out of town, so he was going to fuck his friend's wife like no one was watching. He moaned and rubbed my head until I started feeling his dick swell like it was going to burst. I withdrew him from my mouth, stood up, and pushed him onto my bed.
I climbed onto him and rode him like a professional cowgirl. My perky tits were flopping around all over the place. Joe steadily thrust his dick into me like a plumber plunging a clogged pipe. I was loving Joe's fat cock inside of me. I wasn't ready for him to cum yet. I needed to get my time out of him. I didn't know if this would ever happen again, so I needed to fuck him like it was my only chance.
Joe stopped thrusting and rolled me over so that he was on top now. He began kissing me passionately and holding onto my waist and thrusting into my pussy again. I was grinding and grinding away at the thought of soiling my sheets with my husband's best friend's cum. We fucked for hours. At one point, Cory called Joe to see if he had fixed the problem. Joe told Cory he was still working on it and he would call him back when he was done. He needed to try and plumb the line some more because there was a leak somewhere.
Ya damn right he was still plumbing my line!
When Joe was done, we laid in the bed holding each other. We never spoke. It was weird. We rubbed each other until finally Joe decided he needed to go back to working in the bathroom so he could give his final report to my hubby. I showered while he fixed my toilet. He was amazed to be watching his best friend's wife shower. I lathered my body with soap, and performed for him. His cock got hard again, but he fought the temptation to rejoin me in the shower. It was getting late, and he needed to leave. He fixed the bathroom issue, and I got done with my shower. He towel dried me off, and we embraced once more before he went on his way. He called my husband to let him know he had fixed the problem and was gone, which was a lie but what- the-hell-ever.
I walked Joe to the door naked, embraced him one last time and kissed him on the lips. I didn't know where this would lead us, but I sure hoped it wouldn't be the last time. Joe grabbed my hand, squeezing it tight, and made his way outside. I closed the door and locked it. I had a huge grin on my face walking back to my bedroom.
My insides were happy, my pussy was happy and my soul was right.
Revenge was mines, saith Marley K. And revenge I had indeed!
I was going to fuck my husband Cory good when he came home, and be cheerful about it. I had something to smile about now, thanks to Joe.
I went down the hall to my bedroom to phone Cory for our regular evening call. I was sure he'd have lots to talk about. I'd be smiling like the cat that ate the canary. Maybe one day we could have a threesome.
Wishful thinking… maybe.
When the cat's away, the mouse is going to play.
Thanks for reading, my friends. Keep those cocks hard and pussies wet, my loves, until the next time we meet. Did you enjoy this story? I have more. Follow me.