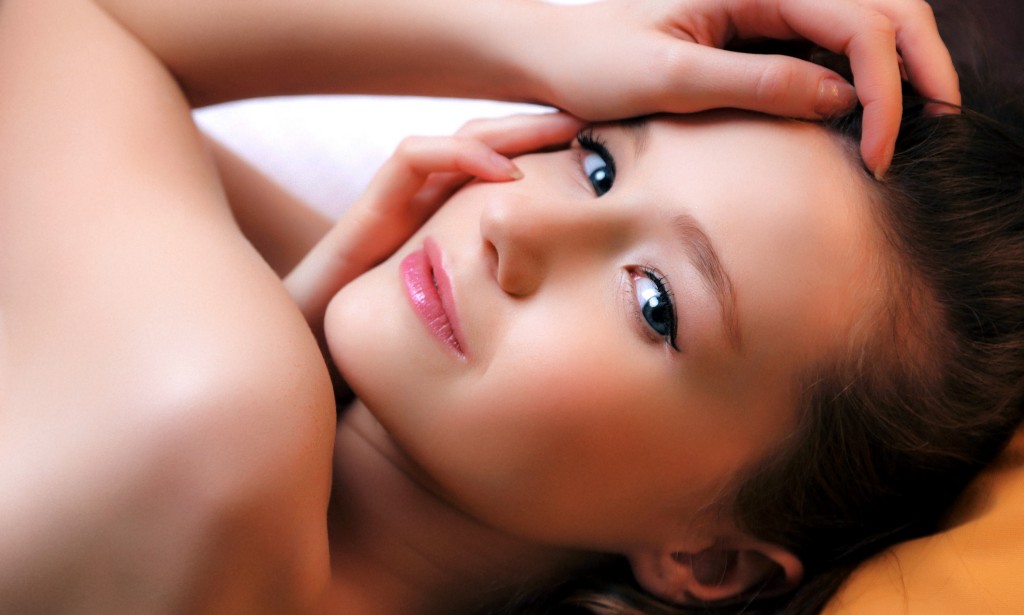 If you are like me and have a fascination with women and every little thing about them, getting to watch your girl play with herself would be like heaven. Just her fingers.
Not all women are into that kind of thing but she was, after some mild coaching. Wink, Wink. A whispered fantasy in the middle of the night while between her legs and me practically, OK honestly, begging her to let me watch her play with her cunt some day.
I had to earn it though. And I had to earn it well, working on her for weeks, and every time all I got was a steadfast, "NO!" Nothing further, just a deep penetrating soul look of, "NO!" You know the kind of look, with a hand on her hip, your girl gives you and there is no further discussion … Ice Baby, ICE!
"What are you, some kinda perv?" was another of her cold remarks in the warmth of my desire to watch her pleasure herself. And without me even touching a hair on her pretty self.
With me like, "Yeah, that's one of those things you love about me baby," I said to her, demure and fawn-like, playing the cat and mouse game I know she loves to play so well. We have banter down to a fine art. And we take it to the sheets all the time. It took me a while though and a few GFs to get this banter thang figured out, that it is all a ploy and a game and not to take it personal. Being a sensitive, empath, artist type is a bitch sometimes.
Anyways, I figured I would try a different approach. So with my ability to bring her 'there' while dining on her nether portions and serving myself up the sumptuous feast that is her labia majora and minora, I got her at just the right moment, ya you guessed it, right as she was about to cum but not quite there. Yes, I am an evil self-serving bastard man-thang. I feel you women cursing me out reading this, hehehehehehe. But when a man is on a mission and must go to any lengths to achieve bliss with the woman he adores, all is fair in love and war.
So I bet you can guess how the next part went.
After her squabbling and play fighting with me she was like, "You son of a bitch, OK fuck, just finish what you started," drawn out in the way lovers talk to each other while fucking. Grabbing me she slammed my face between her wonderfully rounded thighs and I gave her what she needed, a good toe curler, drinking up her beauty and potent femininity. Oh, have I ever told you, I fucking luv eating pussy. Massaging her sweet vulnerable lips with my tongue is such a thing. I wish I could spend my life eating her. Ya I know, I am a whore for her, damn, and you so know I'm OK with that. I am her switch and she is mine.
Anyways, back to the story.
It took her a few glasses of liquid courage to get her there, ready. I don't drink but serving her up a nice glass of her fav Chilean has never been a problem for me. A neck massage while she watched her umpteenth re-run of "Grey's Anatomy" on Netflix, I laid it all out for her comfort. Candles and incense. You know how I like to be tender and attentive. Yes, gentlemen, it actually works. It's all about being present and timing and feeling her, guys. It is fucking amazing what happens when a guy gets out of himself once in a while. But I gotta tell ya, being an empath it's easy peasy.
Not quite finishing her second glass I led her into our sanctuary and nest of fine pleasures and tender TLC and just as many times raw outright fucking and cumming, tie me up and fuck me already. But this night was shaping up to be a tender one, sensual and fine. A Sade kind of night, so I put on our collection on random and let that Diva of Soul lead us into fantasy and amour.
Getting her disrobed has always been such a delicious task and when finally down to her sweet lingerie, I sat back and drank her body into my soul. That effect! That divinity wrapped up in achingly delicious, sweet, musky, gotta have it now sin, "More please… but wait just a sec I wanna just stare at you, my angel of devilish ways and curves that drive me mad with the wanting of you."
Laying her out on our soft pillow-strewn bed I kissed her deeply and pulled every little trick of arousing her I could think of. Playing those little spots on her body like a maestro in an orchestral arrangement. Behind her knees, kissing and caressing her shapely calves at the same time. Breathing with her and through her, as she into me and through me. Pulling on her nipples through the soft silk of her bra. Inhaling the scent of her through those tiny beautifully crafted panties. Catching the bead of sweat rolling down her cleavage. All the while with the sweet melodic sounds of Sade's band in the background, damn tight musicians making this moment oh so divine. As it has for so many of us lovers, oh the thought of it sometimes makes me shudder in the intensity of it. Gosh, how many women and men have sweated together, rolled together with that queen singing to them, PHEW, perv me, I know, right!
My breath staggered and faltered at the sight and sense of her, my angel/she-devil.
I could spend days, if only reality would let me be, just sitting there right in this place and space just being there watching her.
Taking one last drink of her through her lips I whispered tenderly into her ear, "I am not here, gone."
Reclining into our red and black sofa d'amour, I stretched my weary, horny, aroused self out to take in this treat I had so long fantasized about. Ever since my early days of dirty magazines, watching girls splayed out in pleasure has been a thing of mine. You see being an empath you feel people and the feeling of pleasure is something that is quite exquisite. Nothing can really describe the thing but sensing another on a 13 out of 10 kind of scale. Imagining and fantasizing about she before me laying pleasure down on herself is a thing of sin-sation and connection on the most intimate of levels. Sure the touch of orgasm and letting go of stress and all that too. But the being there of she just letting it all go and cumming for me, now that is in the realm of the gods and goddesses. Oh fuck, how the hell do I describe that to you? I guess as I am trying to tell you now. But how the fuck do you describe cumming, I mean really? It sure is fun to try though, huh?
I did my absolute best to not make a sound and even my breathing in and out I focused intently on so as to not make a peep. I wanted her to feel as though I was not there, as I promised earlier. 'A breath, a fidget, a scratch, any little thing could ruin the mood and all the work to get here finally could be lost in less than a second. Focus dude, focus, fuck, fuck, it is finally happening,' my mind sang out.
Her soft, beautiful hands, those hands I so loved to touch, were exploring. Her left caressed her breasts and the material protecting them, guarding them, loving them. Her right, soothingly and with care, sought out the wonders of her thighs and the arc that made her valley. She moved slowly at first and the seconds felt like an eternity of bliss. Lifting her body in response to her own touch, arching her hips and breasts up to the heavens as if offering herself in pleasurable sacrifice to the immortals above. OMFG I am going to die right there, it felt. 'Focus on breathing, dude,' my mind told me, 'and shut the fuck up about it too, fuck!' Oh you have no idea the delicious torture such a thing is unless you have been there. My cock was screaming, 'dude, you fuck, let me at her, man.' 'NO! Watch and learn, biatch.'
The seconds on our wall clock seemed to slow down as the hands of time waited and pondered the beauty of this space and place. This lover's divine place. This vulnerable sanctuary. This nest of safety and concern. This arena of trust and beauty. She truly did trust me and it felt like I could soar into the heights and face Heracles himself and bitch slap that mo-fo just for kicks, but I jest. No insult intended, just a dumbass feeling over confidant and full of testosterone and power from the might of she pleasing herself for us.
I cannot stress to you enough the incredible effort it took to still my breath and make no sound, all the while her hands passed over herself. FUCK ME GENTLY!
She slid her panties and bra off her finely carved self after what seemed like an immeasurable eternity, bra first. I could sense the arousal in her, not only in the potency of the hardness of her nipples and moistness of her folds and depths but the feel of her from the inside out. Lovers both, empaths make magick of the highest order together. I knew she felt me feeling her and she was now able to surrender to the feel of my eyes penetrating her from my perch. As if on cue she plunged two fingers into her pussy with her back arched high and hard. Impaling her cunt on her fingers she rocked her body to and fro, fucking herself now harder and harder with each thrust. The scent of her pierced me like Eros's arrow and the notch of lover's lust was raised higher. My cock ached and my balls pained and pinned like needing release but they were to have none. I let her and all that was she wash over me like a tsunami because it truly felt that way. The tide within her was rising and I gripped the sides of the love seat hard and firm to steady myself. It took uber self control not to pounce as cat on a mouse with claws extended to take her.
She added her other hand to the orchestra and strummed her clit while adding a third finger to the ones fucking herself. I exhaled hard cursing myself all the while but it was not possible to hold back any longer. Her eyes caught me and her orgasm over took her simultaneously and clear liquid shot out of her as her body rocked and convulsed. We held each other eye to eye, locked in an embrace of the most intimate kind and I swore my cock got harder in the instance. How could it not; it was experiencing one of the hottest things it had ever had the pleasure of witnessing.
She held her fingers inside herself and let her body pass through the waves, all the while keeping the look going between us. It was power and beauty and eternity wrapped up into the most powerful package imaginable.
She purred at me in the most sexy voice she could conjure, "Come over here boy and put that cock of yours in my mouth and fuck me until you cum."
My cock lifted my body up and dragged my sorry ass over to her and fed her without hesitation. She continued playing with herself. Taking a moment to breathe, she looked at me sultry and horned up as all hell and said, 'You angel thing you, what a wonderful idea, I had no idea how much fun that could possibly be." Then being her uninhibited self, took my meat into her and proceeded to suck the cum out of me, cumming again herself not long after my liquid poured into her mouth.