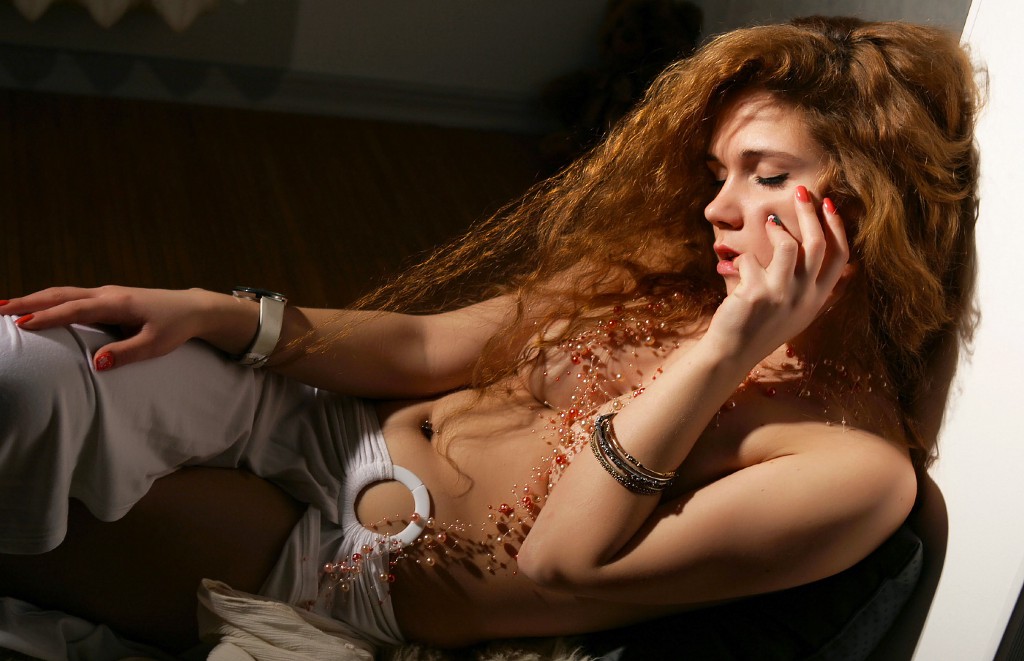 Return to me as shadows lengthen. I wait for you. To the north the mountains darken and in the street, lights flicker on. A breeze soft as a sigh stirs the day's heat; promising, promising then moving on. I lie still, wrapped in dreams, imagining, remembering, letting thoughts flow through me like reflections on a quiet river.
I feel you beside me. Hear the murmur of your voice. And in my mind I answer. Tell you of my day. Triumphs, disasters, petty and grand. I see them and let them go. Holding nothing back, keeping nothing within, becoming empty, allowing sensation to refill my weary soul.
Languid, light, thus your hands find mine. You press the palm loosening ligament and tendon, release the tension in my wrist, slide up each finger, then down between. Forearm, elbow, shoulder. Your fingers find each muscle, teach it to relax, release, let go. Then move on.
I feel you behind me, cupping my head in your hands, drawing spiral circles up my neck, tracing designs across my forehead, from chin to jaw, my skull like clay is molded. The strength of your grip flows into me, taps my inner thoughts, electric bonds released, my thoughts are yours and yours are mine. I think to speak and feel your finger on my lips. Hush. And I surrender.
You leave me and the absence rises in me like a moan. I feel you circle me and all my body longs, all of me, each part cries out, implores.
You lift my foot and your thumbs press deep into the very sole of me. The pressure there, I feel it rise up through me, and, like a flower open out petal by petal, from secret source within released. You stretch my toes, flex them, the balls of my feet given new bounce, new spring, my arches restrung. I will your hands to travel up. I almost whimper with the wanting, but you have other plans.
I feel the softness of lotion in your hand, feel how silken I become. You roll me over, not so gently now, but with a new and welcome urgency. Up and down my spine you travel, from hips to neck working the long muscles there. Bending me to your will and each time flexed and each time released, I sink deeper. No longer lying on the bed or in the room, but now within some larger whole. I feel the sway and billow of the curtains as if they are a part of me, the wind and I no longer separate but one. Our cast of shadows on the wall, dark and mysterious in the yellow lamplight suddenly magnified and significant as paintings in a temple or in some secret sanctuary. I wonder if we've been here before and all this has some deep and hidden meaning, an ancient ritual or rite.
I turn and place your hands upon my breasts.
We are ready to begin.