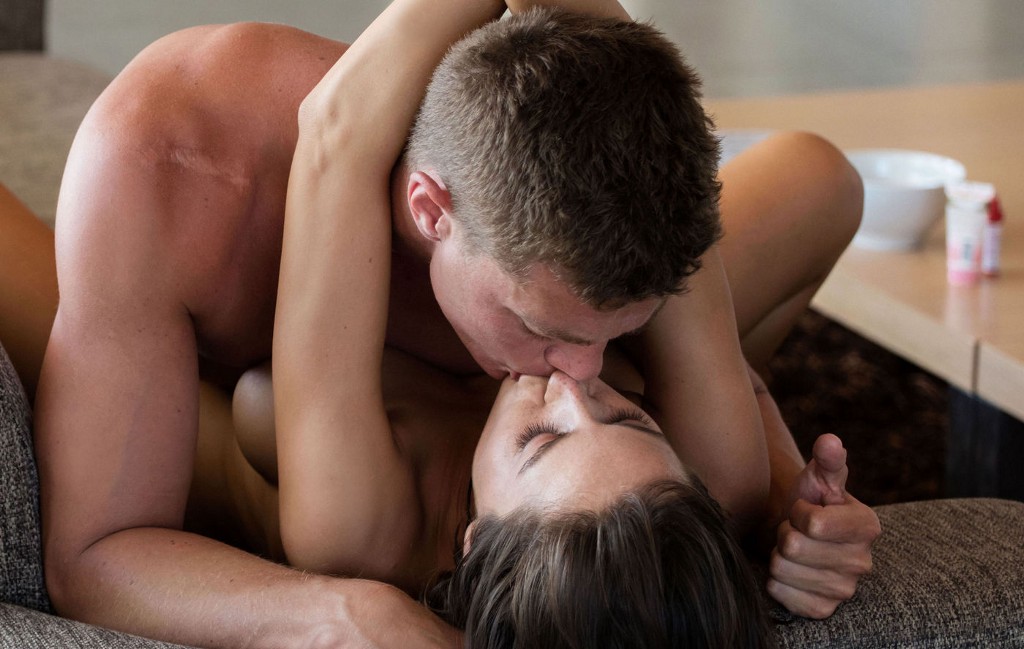 Long hard days call for appropriate refreshments after hours
Big Daddycat's been hard at work today. No, not that kind of hard, LOL. I mean yes, he's been hard while at work before, thanks to my nude selfies, shot in the shower (props to my waterproof smartphone) and sexts sent to him during his break times. Only now I mean it in the more, hmmm, traditional sense.*
He's got a new job, maintaining and running heavy equipment — outdoors in our humid climate where summer comes early — that keeps him sweat soaked for most of the day. Plus he's been putting in plenty of overtime when mechanical failures arise, which can be pretty often. With heat exhaustion or worse, heat stroke, an occupational hazard, he could go down hard, no innuendos intended. But he's got a new strategy for staying hydrated that's got other advantages.
Apart from guzzling water and the usual electrolyte replacement drinks, BDC's new strategy is to munch on melon chunks sprinkled with salt. His body fluids stay balanced while concocting a most refreshing new flavor of man juice in the process. If you've never thought of jizz as a summer cooler, well, it is now.
By the time I arrive at his place, his heavy black workboots are parked on the linoleum against the wall outside the laundry room. I watch from my perch on the chair arm as he sheds his denims and jock shorts. BDC is pretty boiled as evidenced by his sun reddened cheeks and tired eyes. He'll need time to cool down and I'm doing my best to be patient. But my knees betray me. From beneath my short pleated skirt they swing from side to side in a dance of anticipation and self-stimulation. Wetness wanders down from deep inside my honey vault to glisten like dew upon my baby smooth pussy. No bush to beat around here, baby. Drained though he is, a sexy grin weaves across his face. He has to have a quick hit of the delicacy I'm serving him up.
He steps over to me, kneels down and dips his big, handsome head under my skirt and between my legs, tongue immediately flicking my clit since I'm not wearing panties. I moan and grab his soft hair the color of sand rimmed in silver, as my cunnilingus connoisseur applies his tongue to my folds for a few blissful moments before retreating to go take a quick shower.
While he's showering I reposition myself on the chair seat and strum my clit to keep the waves of sensation going and the inner waters flowing. Five minutes later my fuck buddy returns, fabulously naked, cooler and slightly damp. Taking in his broad chest, long muscular arms and legs, plus his lustful expression, I feel my pussy pulsing. Now I'm the one heating up as he sits across from me on the couch, legs spread.
He's jacking his cock while my nimble fingers continue to play in and out of my slit, spreading pussynectar onto my labia. Within moments I'm kneeling reverently before his manhood, cradling his balls in my hands and plunging my hungering mouth onto his growing hardness.
I do agree with Rose MyErotica that nothing gets me wetter faster than sucking cock. Certainly his eight thick inches. Perhaps especially because it's always so clean, fresh and surrounded by a cleanly shaved pubic mound, his Cupidian package entices my tongue, fingers and nostrils to explore him from tip to base, balls to butt and back, again and again. He's a fellatio feast for me to gorge upon.
Between his moans as I swizzle my tongue around his shaft, opening my mouth wider to splash his rocks with saliva and move up to slowly slurp on the head, BDC says it a little more concisely.
"You're a little cocksucker!"
"For sure," I pause to reply, smiling up at him over my eyeglasses.
"Keep sucking!" Obediantly, like the dedicated cockslut I am, I return my mouth to its ministrations.
The slurpier I can sound while sucking his thickness up slow and hard, like the last of a double malted through a straw, the more he loves it. Then I ratchet things up a notch just to add a filthy kick.
"What exactly is a skull fuck?" I pause to ask him naively. "It's morbid sounding. Like something cannibals did to shipwrecked sailors."
In response BDC rises from the sofa and begins thrusting harder and faster into my throat, a strong hand cupping either side of my head until I gag a couple of times, eyes watering, nose running, pussy dripping. As eerily necromantic though it may sound, there's no other name that suits this kind of face fuck where his cock impales my tonsils and aims to blow out the back of my head. Yet his jackhammer thrusting and grunting don't stop me or slow me down. My head never stops bobbing over him until he gently moves away.
"Go inside and lie down." With a pillow under my head I watch him eat me out. Best seat in the house to watch a five-star performance as he gets a second wind.
"Fuck my clit hard!" I command. As he tongues my throbbing clit madly, face buried between my legs, the action begins engulfing me, propelling every cell to crescendo into a surging, screaming, squirting orgasm. Before it subsides he rises from my pussy's waters like Poseidon from the sea — his rugged head, chest and shoulders cleaving the air, hips rising, cock harder than ever — to plunge straight into my wet and waiting cunt. As I gaze at the tip of his dick, I could swear it was looking back at me, as an extension of BDC's considerable machismo.
However, his arousal and my passion were not without crosscurrents. Relax, relax, he repeated. Only I was relaxed, except for an awareness of the hard metal exercise equipment and the front wheel of his 10-speed near my head on the floor of his workout room, now being used for that other kind of workout. Or work-in-and-out.
Perhaps it was my pussy's sudden clamping down on his dick sooner than expected, but I was tight as fuck. "Your pussy is every big dick's dream," he remarks to my wondering ears. "Wet and tight. And warm."
Wanting to leave me satisfied, BDC pounds me as long as he can hold back from cumming. He intends to cum on my face but the insistent pressure of my pussy is deciding otherwise. When I've orgasmed, he pulls out and cums on my belly instead, his luscious jizz spreading across my skin. The ultimate beauty treatment and refresher.
"Tastes like cantaloupe — " he begins.
" — and salt," I add, finishing the thought. Upon which we smile and high five each other.
"Next time it'll be honeydew," he says. As honeydew is my favorite melon, I'm already salivating, anticipating the moment when my thirsty lips will pump it from his tap.
Then falls onto his back, his dick still hard enough for one last time. I ride him for a bit, enjoying the aftershocks before sliding off. BDC's hard workday is done and after our fuck session, he's pretty much done for. I bid him adieu as he settles down in the sack. He'll rise at 4:30am and by 6:00am he'll be setting out for another long hard day.
Though I keep my pubes trimmed for him, one day soon I will denude it entirely, join his nether baldness with mine. Then the heat seeking missile that he packs between his legs can more easily sight this girl's target, drop its megaton load deep into my cunt's territory. And detonate me.
*Had I said, "hard in the professional sense," it wouldn't just indicate the intensity of the work. Someone hard at work professionally might well be acting in the erotic film industry.