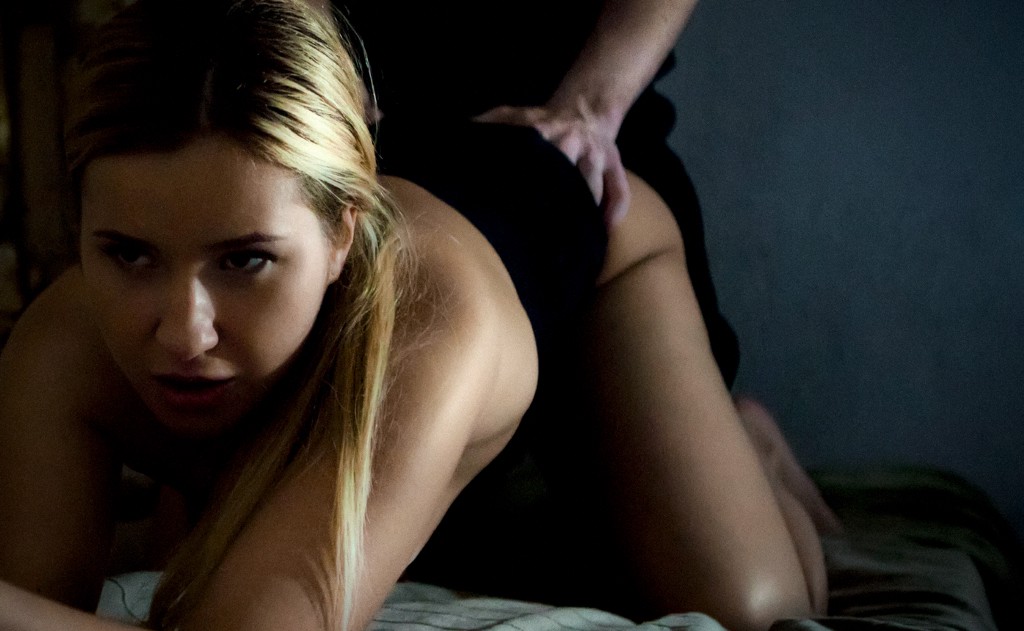 When your demure, beautiful wife suddenly proposes an orgy, do you:
a. ask further questions such as why? where? when? eh?
b. blurt out yes and fuck any negative consequences along with other people?
c. become instantly suspicious that this is a psychological mind game and refuse on the sacred grounds of monogamy?
d. suggest attempting reverse wheelbarrow first, or a quickie in a restaurant before the main course?
e. slowly back away from the alien in front of you?
Answer: none of the above. I laughed and said, 'you're taking the piss.' But no piss was being taken. My wife had stolen the eyes of a nympho in heat. She'd even done research and produced colour coded post-it notes (ground rules, pros and cons etc) on sheets of A4.
'Ah want to do something crazy,' she said. 'Don't you?'
'How dae you know about an orgy?'
'A mate of mines was telling me she goes to one her mate arranges. They're in right now.'
'What mate is this?'
'You don't know her. Ah met her at the gym.' Question overload. Do you… fuck it.
'Why not?' This was me trying not to play it cool like I had a fluffer and an extremely glamorous monthly STD check. 'If it's something you want to try, let's do it. Are you alright with me, you know, doing things with other women?'
'Are you alright with me doing things with women?'
'Aye. Ah think ah can live with that.'
'What about guys?'
'Ah don't think am ready to fuck a guy; orgy or no orgy.'
'Ah meant me.' Just make out you're fine with it. Think of the greater good.
We arrive at the orgy headquarters in a leafy suburb far removed from our flat. My wife's friend of a friend is obviously in the highest council tax band. The lucky bastard. I already fear this will be a scene from the class struggle as I treat this house like a hotel and steal bathroom supplies I might not need.
The place is massive inside and everyone is a bit too friendly, but the drinks are flowing. I suppose that's vital given the purpose of the visit. The wine makes me feel more comfortable or less panic-stricken as I watch people slowly disappear upstairs past strange erotic art that must be taken down when the family comes to visit. My wife's doppelgänger asks me if I like the look of certain women. This has to be some sort of elaborate ploy to question my commitment to her. I am unenthusiastic and use nice safe words.
The designated fuck spots in the bedrooms upstairs are filling up. I am now half-drunk and full-horny. These feelings are added to pensive, suspicious, scared and oddly melancholic. A couple befriend us with inane getting to know each other questions. It's all a bit normal and unorgy like — not that I'm an expert when it comes to the etiquette. I respectfully pretend I need to piss and explore upstairs where doors are shamelessly open; I can see flesh writhing on flesh and people ignoring the searing pain in their knees. I have a nice, long look and take it all in.
I return to my wife who is eager to get going before she loses her nerve. Ourselves and a few other unsure orgy virgins are left dotted around the downstairs area. We are now at the stage where upstairs with the tits and cocks at every turn seems much more relaxing.
'You okay?' my wife asks.
'Aye, in the pink.'
'Let's go upstairs,' she says.
My cock is still flaccid, but I cajole it into a semi by looking in a few of the bedrooms. A gym-sculpted naked woman comes to a door and leads my wife in by the hand. They kiss and leave me looking like a sad animal in an unimpressive zoo. My wife finally remembers she came with a husband and pulls me in. There's a woman being spit-roasted and a couple masturbating like an American general has launched a preemptive strike on Moscow. My cock responds and quickly assumes complete domination of my feeble brain.
The cock is rapidly rubbered up and in the mouth of another woman. My socks are still on and so are my trousers, but I have dispensed with the top half, which is folded neatly in the corner — my wife's work after I dumped the shirt at my feet. Why didn't I take the rest of it off when I had the chance? Now it seems disrespectful to take my cock out of this stranger's mouth. What's the protocol here? Never mind. Here comes a dick with nothing but glasses on to masturbate way too close to me for comfort. That's my cue to get the rest of my clothes off. The socks are a bit of a struggle but they come off without me falling on my arse. Result. I come back to resume my blowjob, but the dick has moved in on my territory. Now I really am a spare prick. I get down on my knees behind my wife and lick her wet pussy.
A masturbating woman in the corner is definitely a turn-on. My eyes focus on her to avoid the cock and arse of the dick standing far too near to my wife. She catches me ogling and makes her way over to put her pussy in my face while I fuck my wife. As Thursday nights go, this in the top ten weirdest. Another guy enters the fray and seems enamoured with my wife, but my cock is staying inside her until he fucks off. I am the orgy spoilsport.
After some rearranging of bodies and embarrassed guffaws, I'm subjected to my wife sucking another man's cock. I grin and bear it with my cock inside a beautiful, dark-skinned woman, who is a bit theatrical and fond of a verbal barrage. Her demands for me to go harder and deeper draw a few looks from the rest of the shaggers around the room. Eventually I have to get out of her to fly under the radar and not prematurely cum.
I continue wading through a raging sea of pointless, amazing pussy and trying not to cum. Inevitably, I cannot think about enough disgusting stuff to stop myself; it simply has to done. Realising you've attracted an audience to watch you cum is a bit disconcerting once the insane wears off. If you're like me, your sexual hang ups may suddenly bulldoze through paper thin walls like a puritanical Kool-Aid Man.
I am in a rush to leave and not make eye contact with those still participating, especially the ones who want you to linger and salivate like a subjugated dog in front of a demented psychiatrist. No thank you. No more dinner for me. I am full. My fuck-crazy doppelgänger sticks around for another ten minutes, while I think about how to get my real wife back from the black lodge until I'm hard again. Her only disappointment is the absence of cuddling. There's no cuddling after an orgy; at least not at this one. We will make up for the lack of that once we get home. Kung Fu death grip cuddles are coming.