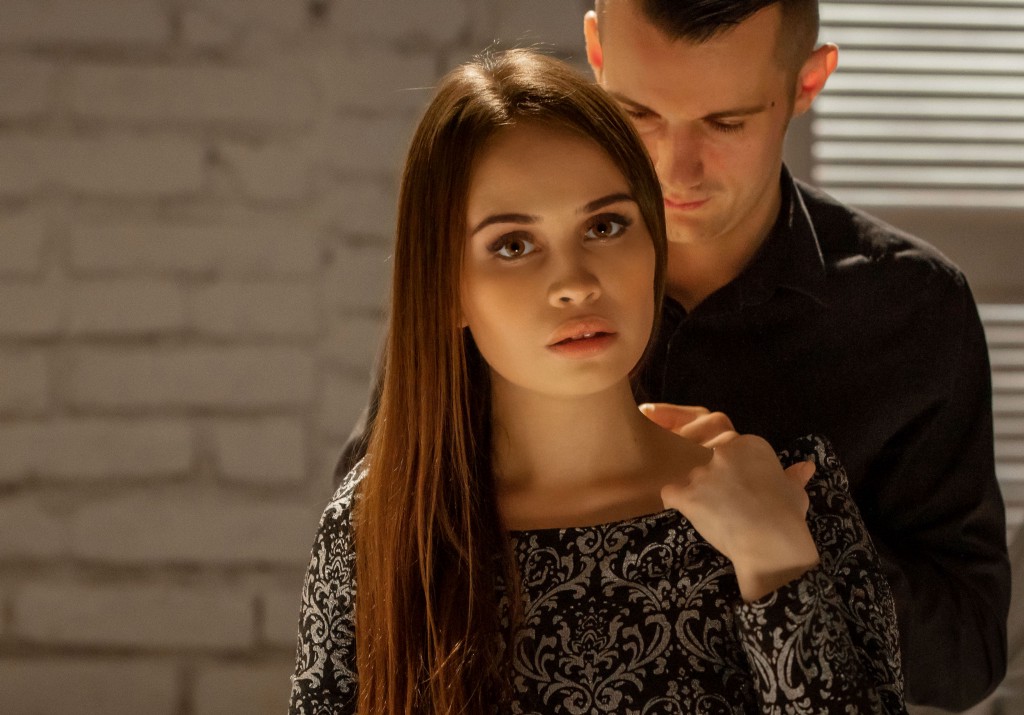 I was in need of another drink. Not because Corrine didn't look anything like her profile picture, but because she was much hotter than I had expected. C'mon, don't look at me that way. Honestly, how could anyone ever be sure — Tinder was a non-contactable high and a black hole.
"Found you," she jumped, swinging her purse in front of me.
She was two hours late.
"Alright, alright, so tell me…" we waited for service at the restaurant for ten minutes and as it turned out, neither of us were hungry — therefore it didn't take much for her words to slip past the menu over to me.
In the richness of the moment Corrine plucked the waves of her hair and leered at the half-lit red restaurant. Her eyes cut to the woman behind the bar.
"What do you want to know?" I asked.
"I want to know about the best sex you've ever had… while I stroke you."
She said it, and she couldn't have been serious. Really. Any experience had to have happened with another woman. I imagined if I ever got to do this again, I would have hopefully described it better. Maybe like, it was whenever my dick felt heavy; but she was a writer and looked as if she could appreciate something more or less glib. Anyways, I then said…
"The best sex would've been the night I thought I'd been stood up. After driving six hours during the holidays to get back to the city, I was exhausted — maybe even a little delirious. I guess the bartender noticed I had waited for a while, and she offered me drink on the house."
I waited for Corrine to say something but she didn't. Instead she rolled her shoulder and diverted all her energy into controlled chaos. Her hand gripped and tugged at my belt, while I was busy seeing how far I could slide my hips under the table without breaking. I stared straight ahead, carefully drooling, and probably looked very strange by ignoring her as she moved closer.
"Right before I finished my drink, the bartender asked to see the backseat of my car. We kissed and kissed until I finally unlocked the doors."
When I turned my head, Corrine's hair whipped my right cheek as it was being flicked to one side of her face; now the bar had the best view of her on top of me. I shuffled so that the most important part of me was tall and upright, ready to catch her whenever her knees finally weakened; I took but one deep breath of her perfume before quickly moving on.
"As I climbed after her I noted a rip in the back of her red stockings, and as she moved it ripped even further towards her inner thigh and we-"
Then the first moan escaped my lips.
Corrine tried to kiss me at the same time, but my head fell back against the wall.
"I couldn't wait, I wanted it now."
"Neither of us were fully undressed when I slid in." I dropped my chin and licked my teeth; feeling her grip tightly around me with every new sentence.
"She stretched out desperately looking for something to hold onto."
"I watched her pussy cream from behind."
I looked up from Corrine's chest and traced my fingers to her chin.
"Then in the empty parking lot, I told her to come for me." My words needed little authority because Corrine clearly wanted the very same thing.
There were a few more minutes until closing. The lights had been dimmed almost all the way, so you knew they'd be turned back on soon and become blinding. Since there was nothing worse than losing an entire night to noticing the dirty floor and cheap leather seats you'd precariously ignored, Corrine quickly licked my finger to right her moans and rocked her hips from one side to another. The feeling of my body moving with hers was intense, and my bare ass polished the leather seat in a rush while the music played loudly.
She laughed at the idea of covering up. I watched as she lifted her skirt several inches up her thigh. We were interrupted by another woman's voice at the front of the booth.
"Last call," the bartender said.
Corrine stopped and flung herself down beside me. Meanwhile, I'd barely any time to twist my hips and hide the only clue to prove we had been fucking.
But before I could volunteer any information, the bartender's gait suggested she had a job to do; speaking to us was something only necessary if it were functional. I kept my eyes raised and away from my lap as I ordered whatever drink came to mind.
When Corrine's breathing slowed back to her normal rhythm, I suspected there was a problem.
I glanced to the side to see her silhouette in the dim light, and followed her as the world reformed all around. Even with the adrenaline her feet slowed and she felt something rise in her throat; she had spied a rip in the bartender's stockings as she walked away with our order.
In the grip of silence, I still tried to continue with a kiss.
Though, she knew this wasn't worth it, and held both my hands back down by my sides; ending what could've been the heaviest my dick has ever been, until now.