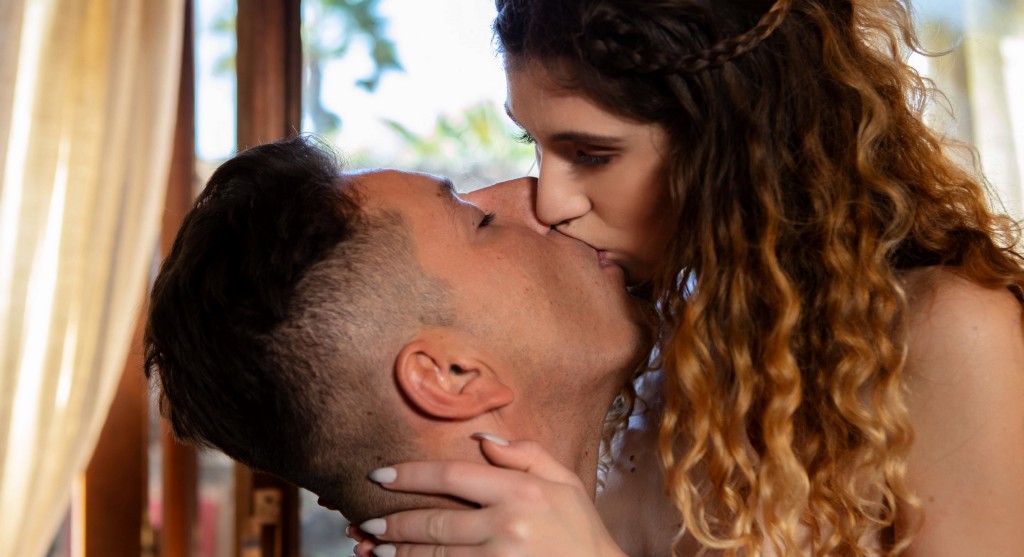 Southern Hospitality
The time was mid-80s in the rural south. Jim was a corporate controller for a New York company visiting a manufacturing plant in Georgia. A freshly minted MBA, at 28 years old he was ready to take on the world.
He was raised in suburban New Jersey and the farthest south he had been was Washington, DC as a Boy Scout.
He was about to discover Southern Hospitality.
His colleagues at the plant wanted to give him a proper southern welcome. He arrived in the morning, and after the tour was whisked away for a good old boy lunch of barbecue, slaw and hush puppies.
The evening's event was something different.
Jim was going to The Snake Pit
He wasn't sure what they meant but assumed it was "a "Gentlemen's Club" even though they weren't called such in the 80s. They were titty bars.
Sure enough, it was a titty bar — but it was called "The Playpen."
Jim was confused but decided not to ask the question, assuming this was a warm up for later.
Titty bars in Georgia allowed full nudity and for a dollar tip the dancer would kiss you on the lips. This was new to Jim, and he liked it. It was his first encounter with "Tiffany."
The dancers' sets were three songs. First song at the end — topless. Second, lots of flashing and third, completely nude except for the garter to hold the cash tips.
You could also buy the dancer a drink for $5 and she would sit with you for a set of three songs. Jim liked Tiffany and bought her a drink. During her set, he tipped her $2 instead of $1 and got a lingering kiss and her tongue caressed his lips.
He was ready to buy her drinks all night long since there was no place for a lap dance.
The loud music made conversation difficult, but he saw something in her eyes that said she was attracted to him. Jim, coming from the office, was dressed in his navy blue pinstripe suit with suspenders and a yellow tie, which was the New York City uniform of the 80s.
Jim looked like Gordon Gekko, which may have been what intrigued Tiffany.
Over the din, she told him her name was really Amber, but for her safety the club made up names for all the girls. He joked he was really Jim and didn't have to make up a name to be an accountant.
Jim then asked, "We came here, but the guys I'm with said that we were going to the Snake Pit, and I don't want to leave now that I've met you."
"Give me a minute." She smiled as she said it.
She was gone for about 15 minutes and Jim figured she'd moved on to a better tipper.
The place went dark just as he was looking around to see if he could see her. Then the spotlight shone on the entry door to the stage.
A stunning and topless Tiffany emerged — with a ten foot boa constrictor draped over her shoulders!
She came off the stage and floated through the patrons, brandishing her snake. Now the "Snake Pit" made sense.
She approached Jim, who already had a $5 bill ready for her tip. Surprisingly she didn't take it and moved on to the adjacent table. As she passed by though, she dropped a note in his lap.
Call me at 11:30, and she left a number.
She finished the show and Jim asked his hosts if it was okay to leave since he was tired from the trip and needed to get some sleep. He just hoped he could get back to his hotel before 11:30pm. It was the pre-cell era and he had to make the call from the hotel. He got in at 11:35 and hoped he wasn't too late.
She picked up on the first ring.
"Hi Jim, I am so happy you called. Now you know what the Snake Pit is?"
"Yes," he laughed, "it was quite a shock. I had a tip ready for you but you went right by me. I was afraid I said or did something that made you mad."
"No, I just didn't want anyone to notice me dropping you the note since it is against the rules of the bar."
" Why did you take that chance?" Jim asked.
"Didn't you feel it?"
Jim knew exactly what she meant. "It was the kiss." It was statement, not a question.
"Oh my God, yes! Never has a simple kiss affected me that way, and you know I've probably kissed a thousand or more guys, some of whom have given me $50 tips, but never did I allow them to feel my tongue. Jim, I have to see you."
Jim was dazed, but he did feel it and figured it was a pure physical reaction to being kissed by a gorgeous nude woman.
"Can you come to my apartment? It's not far from the bar."
He got the address, hopped into the rental and took off.
She saw him coming up the walk and opened the door before he rang the bell. She looked completely different. She was Amber and not Tiffany. No make up, sweat pants and Bulldog t-shirt.
He entered the living room and she closed the door behind him and set the chain lock. It was an awkward moment as they looked into each other's eyes and said nothing.
She was shorter, barefoot without her stripper heels. She was smiling, and her long blonde hair was now dark brown and shoulder length. Jim was in awe.
They moved towards each other without words. She reached up to wrap her arms around his neck and drew him in for a kiss. It was just like the first, short but electric.
She led him by the hand to the sofa and they sat. They smiled. He raised her hand to his lips and kissed each finger. The thin material of her shirt couldn't contain her hardening nipples, nor could his suit pants contain his own growing hardness.
They kissed again, starting lightly. Lips gently touching, tongue tips only. He pulled her over so she was lying on top of him. He knew she could feel him growing underneath her and she positioned herself so her clit would press against him.
She gasped. She sat up and straddled him. His hands reached under her shirt and he held her waist. She tore at the knot of his tie, while he unbuttoned his shirt. He pulled shirt, tie and undershirt over his head in one swift motion.
She did the same, exposing the perfect nipples he had seen earlier and was dying to take in his mouth. She inched higher so she would be at the level of his mouth and he took each nipple in his mouth, licked, sucked and nibbled with his teeth. She arched her back and moaned.
He moaned too, like he had just tasted the perfect Georgia Pecan Pie.
Frenzy took over. Kisses were deep and wet, tongues swirling, hips gyrating. She grabbed for his suspenders and unbuttoned his pants. He violently pulled off her sweatpants. He wriggled out of his pants and briefs. She stood while he was freeing his hardness and he saw her white cotton panties with bunny rabbits.
A far cry from the G-string she wore when they first met.
He grabbed her ass and pulled her into his face and inhaled deeply before pulling the bunnies off so he could again see her pussy.
She knelt in front of him, allowing perfect access to her protruding clit. He licked each inner thigh and each side of her cunt, teasing. She moved left and right, wanting to feel his tongue taste her wetness. He kept her waiting.
She quickly moved off and grabbed the base of his cock. She brought it to her lips but didn't touch it. She blew on it, but wouldn't lick it.
He found her playfulness even more exciting.
He pulled her on top of him again and kissed her. Deeply. He rolled them to one side and his hand cupped her entire cunt. She grabbed his cock and began pumping him.
His fingers parted her labia and he stroked her clit. Gently at first and then faster. Their lips never parted and their kisses became ever louder breathless moans.
She opened her legs wide, beckoning him to enter her. He inserted a finger. She pumped him harder, using his pre-cum to lubricate him.
She broke the kiss and breathed, "Now!"
With that he lifted her off the couch and slammed her down on his cock. She raised up once and came down on him even harder. She did it again and felt her climax coming. She raised up once more and he raised his hips to stay deep, as deep as he could get while exploding inside her.
His arms locked around her and held her in place while her orgasm waved over her. Once and then again and one more time.
Spent, they lay in each other's arms and kissed gently while heartbeats and breathing returned to normal.
"Amber, that was amazing. Thank you. Do you mind if I use your bathroom?"
"Sure, if you don't mind Jeff."
"Jeff?" Jim asked.
"Jeff, my boa constrictor. He lives in my bathtub."
"Wow, Southern Hospitality."