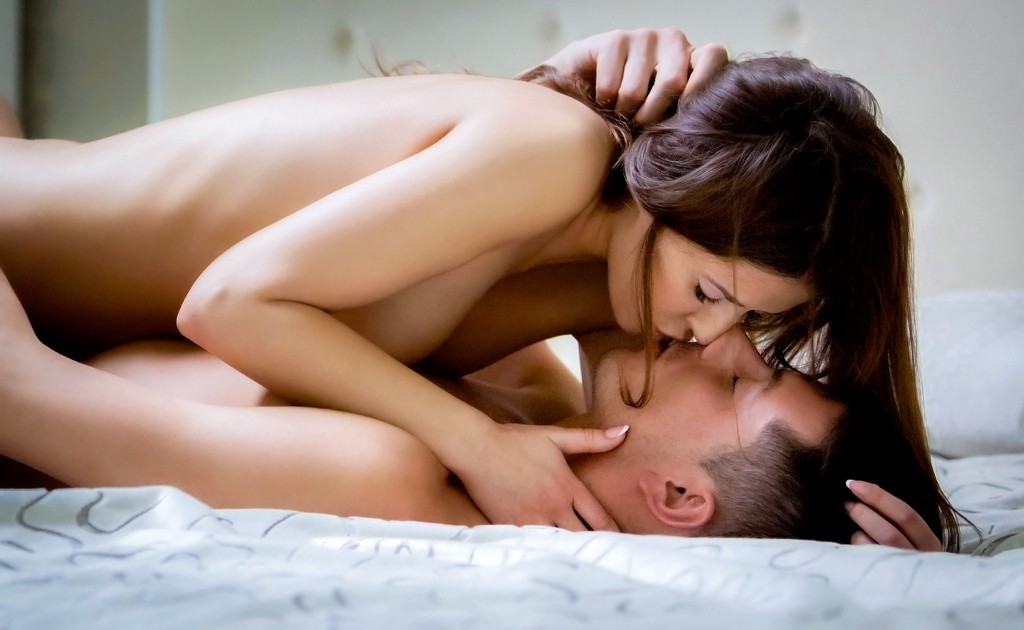 We have been going at it for a long time and it is so, so wet down there. She sits on top of me and pins my hands down. The curtain of her hair spills around me. I can make out her predator shape on top of me thanks to the dim light of the blinking street lamp. All I can do is feel how she rubs her clit on the top of my shaft. I feel helpless but not afraid. I trust her.
She lowers her mouth as if to give me a kiss but at the last moment diverts to my cheek. As she moves her lips around my face she keeps rubbing her sexuality on mine. She moves her hips to place my manhood at her entrance and with a swift thrust locks us into place. I love the tease.
She knows just the right moves in this dance to build the perfect tension.
But it is only the proverbial tip. She is moving it in and out in slow bursts but not going deep. She shows me her mischievous smile. Her eyes are fixed on mine, peeling off my consciousness, layer by layer, trying to get to my core… it gives me the shivers. It is a new game, her game. She makes the rules as we go along. I have never exposed myself like this to anyone.
Out of nowhere, her mouth clashes into mine, her wet lips cover mine to finalise that teasing she performed. At the exact same time she pushes herself down onto my cock, all the way. She is still holding my arms down as a reminder of her ownership. I am glad to be riding in the wind with her. Like a bird caught in a storm, I am at her mercy. My wings flapping like crazy, crashing with the merciless wind, feeling the overwhelming exhilaration of being alive.
Being the helpful kind, I start moving my hips and sliding in and out of her. We never agree if her moaning is made of aaahs, or mmmhs, or ohhhs, but whichever the dialect, it sounds beautiful. I can hear her breathing in the same rhythm as I slide in and out. She sits up, and moves her hands to the top of my chest. She brushes her fantastic long hair out of the way, and blows away the last stray strands. I love the way she looks when we make love. I love the way we mess up her hair.
She has an angelic look on her face that just sweeps me off my feet.
I run my hands over her back; she is covered in droplets of sweat. We have been at it for ages. She moves herself up to the tip again and stops there. The game will start again, on her terms. She tilts her head, her hair falls to one side and I see her mouth go down again. I reach for the kiss and I miss. She takes a detour and goes for my earlobe. I don't know why she likes my earlobes but I know that when she gets to them I cant do anything but surrender.
I love her smell. I love our smell when we make love. It is still summer and it is steaming hot in our room. I can see her breasts caressing my chest so lightly, just like her vagina is caressing the tip of my cock. When she has had enough of my ear she looks me in the eyes and blows me a kiss.
I go wild, I want to kiss her so badly. My head moves up and meets her lips. As if in a reflex she pushes herself down again, getting me all the way inside of her. I grab her hips with my hands and try to help with the moves. She stops kissing me and starts gasping for air. She is moving up and down on me and looks at us. Her legs build an arch. My shaft is up in the air like a totem pole. I ask her if she likes the view and she answers yes, very much. I see her eyes close tightly, as if she is concentrating on something important. My hands are still on her hips, helping with the ups and downs.
Everything slows down. Like in a slow-motion movie I see how she moves her hips to place me all the way inside, and holds it that way.
Her hips are now cradling against mine as she rubs her clit on me. I can hear it building, the breathing, the exhalations, the oh fucks. Suddenly she's shaking. I hold her face in my hands as she gets ready for the next one. I can see the expression in her pursed lips. With the next shake she starts to giggle. A darn good giggle. When it starts she can't stop. It's as if the punch line is hitting again and again and again.
Time stands still. I can feel her vagina contracting against my manhood. I look up at her beautiful figure. I see her eyes focusing on mine again. And I perceive her hunter look. It's that look where she tells me that she wants my juices now, and she is going to get them.
I feel her starting to move up and down on me again. She knows just how to do it. She slides over the length of my cock in and out and out and in. She lowers my defenses. All the concentration I had to hold back my orgasm… it's gone in a flash. I feel the momentum building up, the pulses inside of me. She tells me:
Oh yes, I feel you so big inside of me…
A few master stokes and she gets what she wants. I start shaking as she keeps squeezing me. She says she loves the sound I make as she extracts every single drop of me. And her laughter resonates again. But she is not done teasing me just yet. She moves herself again to my tip and then moves me all the way in. A very efficient way of extracting the last drops out of me. I'm speechless, breathless, lost in time and space. I say thank you, she says thank you. And my last words are:
You just fucked my brains out!