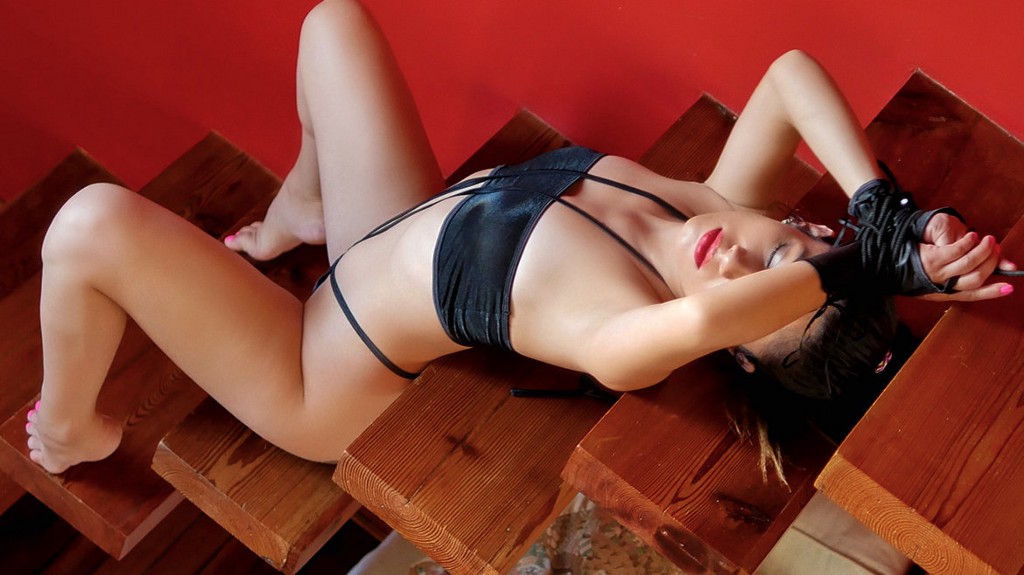 The thrill of disobedience. Podcast written by Jaiden MyErotica, read by Bitsy la Bourbon.
I am a slave to my man's every whim. That's not a metaphor, a silly complaint to my girlfriends at the coffee shop; it's a simple statement of fact. I have chosen to live this way. I chose to be a slave, to be at my Master's beck and call. It is what I was meant for.
My body is his. It belongs to him completely. I am to do with it whatever he wishes. If he wishes me to refrain from touching it when he is not present, then I do not touch it. If he wishes to tie my body up and leave me restrained inside his home while he goes to work, then my body is tied up and trapped, awaiting his return.
This is what my Master wishes. It is how I spend my days. Tied up, suspended, waiting.
It is my Master's wish that I sit here and write this; that I tell you what I have done, how I have failed him, so that those among you who are also slaves can learn from my misbehavior.
I had been tied up in his den, a rope suspended from the ceiling bound around my wrists, more ropes tied around my vagina, between my labia, and around my waist and breasts. I was to wait for him to come back. He likes to tie me this way, the rope between my labia meant to titillate my pussy.
My Master likes to return home and find me ready this way, wet for him. My pussy should always be ready for him, ready to take whatever insertion he decides is required. But this time, I failed him. After an hour of waiting, the ropes had driven my mind beyond my own control and I succumbed to temptation.
My pussy was so wet; I could not control my lust. I spent time thinking for myself, looking at the riding crop on the table in front of me, imagining how I could use it to stimulate my clitoris and make myself cum.
I wanted to cum. For my pleasure, and my pleasure alone. I was not thinking of my Master at all, only my own desire. This is why I fought to free myself from the binds that held me in place, wrestling with the ropes until I had slipped a hand from them.
Without thinking of the consequences, I lunged for the riding crop and took it to my pussy, using both hands to run it between my lips, pulling the ropes out of the way to rub the leather hard against my clit. I pushed it inside me, wetting the leather, covering it in my pussy juice, fucking myself with it, so eager to cum.
It was not enough. I used my fingers, touching myself, ignoring the rules, forgetting that my Master owns my pussy, owns these hands. Forgetting that I am only ever allowed to do this when he is present and only at his express command.
My mind focused on my pussy, on fingering my hole. I fucked myself with three fingers, stretching myself open, so desperate for the sensation. On my knees, my hand between my thighs, all bonds forgotten, this is how my Master found me.
I did not hear him enter, I did not see him. I did not acknowledge his presence. I had forgotten him. Forsaken him. It was not until I felt the riding crop sting my ass that I knew he was with me. I jumped to my feet, my pussy throbbing, my ass stinging, shame and guilt crashing through me like a tsunami.
I am kneeling now. My arms tied behind my head. I am kneeling over a cock. It is wide, four inches across. I am bound to the floor, I cannot move. I have had his cock inside me for hours.
The pen is between my teeth. My punishment is to write my confession like this. But when I have finished writing, I do not know what my Master will want of this body. I have failed him, and my body is his, to do with as he wishes. I anticipate his reprisal with apprehension… and arousal.