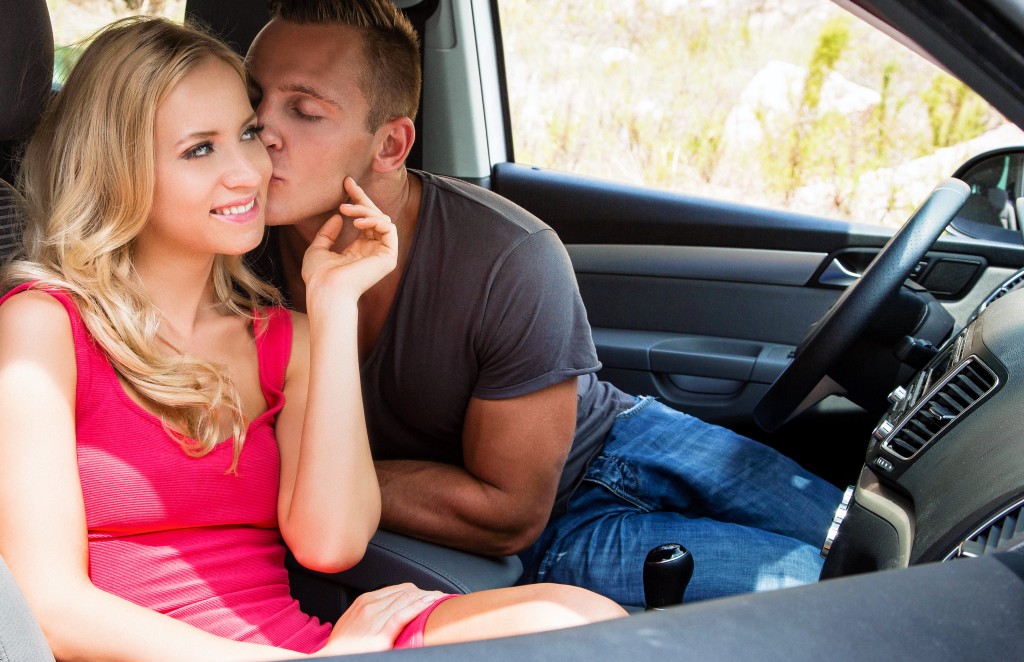 I have taught at college level at three different institutions. It almost happened twice but I stopped things before they progressed too far. The third student who wanted to have sex with me was too much. I couldn't resist.
I got fired.
It is totally against university policy for professors to have sex with their students. Julia was a freshman. She was 18. I was 56. That is a huge age difference. Of course, it never should have happened. But like I said, the temptation was too much, and I couldn't resist. I kind of wish I had, in that I would still have my job and my pension. But that's ok, as I lucked into an inheritance. The thing that really sucked about it was my wife finding out. She was really pissed. But she forgave me eventually. So everything is fine now, and here's the story.
This was freshman comp writing class. She wasn't that good at writing. She was a sweet white girl from the high desert area outside Los Angeles. These places are kind of known for trailer trash. I'm not sure if Julia was trailer trash. She was very down to earth and sweet. She had a pretty face. Her body, though was the killer. Her boobs were big. Her tummy was small. Her butt was a bubble. And she liked to wear shorts and low cut t-shirts. Whenever I went over to her desk to see her work, I got the feeling that she was kind of leaning forward so I could look inside her shirt at her boobs in her bra. I went over to check her work a lot!
Jesus.
She started coming to office hours. And I started cumming in office hours after she left. Seriously, the sexual temptation was so strong, I had to lock the door and relieve myself immediately afterwards.
Finally, I let down my guard and heard myself saying something slightly inappropriate to her during one of these office hour visits.
"I really like you, Julia," I said. "A lot."
She looked at me.
"I like you a lot too, Professor."
"You can call me Adam," I said.
The next time she came to my office I mentioned a lovely place near Pasadena called the Huntington Gardens. She told me she had never been there. I said I would take her there, as I had access to the rare books in the Huntington Library.
"I'd love that," she said. "When should we go?"
We made a "date" for a couple days later when I had some free time and no office hours. She came to my office that day and we went to my car in the faculty parking lot and we drove off. I wasn't even worried about anybody seeing me getting into a car with a student, because this was all about seeing some rare manuscripts at a library — in my conscious mind. Unconsciously, I thought I might be able to fuck her. I wasn't sure. But there was something of a sexual vibe about Julia. I thought she might not be that hard to fuck.
I was right.
We looked at the rare books. Then we walked around the gardens. In the rose garden she started holding my hand. In the Japanese garden, when we sat down on a bench, she put her face close to mine and I started kissing her.
"You really do like me," she joked. "You weren't kidding."
"Oh Julia," I said. "This is really bad. I'm married. I have a 20-year-old daughter — two years older than you. And worst of all, you're my student. I could get in a lot of trouble…"
"Yeah, but I'm worth it," she said, smiling.
My God, I thought. She has fucked her teachers before. She knows exactly what to say and how to do this.
"Julia," I asked. "Have you ever… done this with a teacher before?"
"Done what?"
"You know, held hands, kissed, etcetera…"
She laughed.
"What do you mean by etcetera?" she said, biting her lip.
I went for it.
"Fucking," I said. "That's what I meant."
She guffawed.
"Professor," she said. "I'm shocked. Shocked."
"Let's go back to your dorm room," I said. "I want to fuck you right now. I want to fuck the shit out of you."
She looked at me.
"Adam," she said. "My roommates will all be there."
"Darn," I said.
I was despondent. I really thought I was going to get to fuck her.
"Let's just do it in your car," she said then.
Yay! I said to myself silently. And then, shit.
"Yay!" I said out loud.
She laughed.
I was going to get lucky! Or so I thought. It wasn't really that lucky, as I have mentioned. But in another way, it was extremely lucky.
She was so fine. She was wearing jean shorts, and a low cut pink shirt. Her hair was golden blonde. Her skin was tanned. It was going to be like fucking a young Michelle Pfeiffer.
"Why though?" I asked her on the way back to the car. "Why would you want to have sex with someone more than twice your age?"
"Because," she said. "You guys know what you're doing. The guys my age are useless."
"Aha," I said. "So who have you done this with before? Was it a teacher?"
"A preacher," she said.
"Oh shit!"
"Yeah," she said. "He was my youth preacher at the church we go to in Antelope Valley. He fucked me a bunch of times, then he repented and confessed and everyone in Antelope Valley blamed me. Shit."
"I won't blame you," I said. "And I can tell you one thing. I won't repent. There is no God to repent to, first of all. And if having sex with you is a sin, I'm ready to pay the infernal price. You are the sexiest woman I've ever been near."
"Ahh," she said. "You're so sweet. And you're sexy too. I like your arms."
"I do lift weights a lot."
"Yeah, they're all veiny and muscly. I like that."
"Wait till you see my cock," I said.
"Is it big?"
"It's very thick," I said. "It's not long. But when I put it in you, it's going to feel like you're being fucked by a bus."
She laughed.
We got to the car. I opened the back seat. We got in together. The car was parked in one of the outdoor parking lots there. And there wasn't a lot of foot traffic. We would be fine.
We started making out like crazy in the back seat. I was so stunned. How was I so lucky, to be presented with such a fine piece of ass? In my car. Giving herself to me so enthusiastically.
"Swoosh," and off came her t-shirt and bra.
Oh my God, I thought, examining those 18-year-old titties. They were so full and firm and delicious. I began kissing them and sucking on the big nipples. I felt like a baby in his mom's arms, sucking and sucking his way to heaven.
"Oh baby," I said.
"Yeah Daddy," she said, "you like those tits?"
"I love them," I said.
"I love you," she said. "I've been in love with you since the first day of class."
Oh shit.
My heart dropped a little then. That probably wasn't good. But I let it slide, because swoosh, off came her shorts and her panties. And there was her pussy. And it was completely shaved.
"Oh my God," I said. "What a naughty little girl you are."
"I'm very naughty," she said. "Why don't you spank me, Daddy?"
She turned over on her belly and showed me that beautiful bare ass.
"Daddy's very angry," I said. And I gave her a few slaps.
"I'm sorry Daddy," she said. "I know how to make Daddy happy."
"Do you?"
"Oh yes," she said.
And then she started pulling off my jeans. And my underwear. And she started stroking my hard cock.
"Oh you do have a thick one," she said. "I wonder if it will fit in my mouth?"
Jackpot! That was the feeling in my chest. I won! I won a blowjob from a hot 18-year-old. I can't believe I won.
And then I could believe it, because she was putting her juicy red lips around it and sucking.
"Oh baby, you are making Daddy very happy."
She sucked it and sucked it and I held myself at the brink of orgasm for about five minutes. Then she got on top of me and she put it in her cunt and started fucking me.
"Oh! Daddy! Fuck me! Fuck me Daddy!"
I could only get about two or three inches into her at first, she was so tight. Then I pushed down harder on her and got it in about five inches. And she started screaming.
"Ahhhhhh! Daddyyyyy! Ahhh! What's happening! What's happening!"
She had an orgasm, I guessed. Because her whole body started convulsing.
"You made me cum, Daddy!" she cried. "Oh Daddy, that thick cock of yours is so nice! Put it in me from behind now!"
She got on the seat on all fours. It was a little cramped, but we managed to rearrange ourselves and soon I was fucking her doggie style. And this way I could get the dick all the way in.
"Oh Daddy! I love you so much! I love you Daddy!"
There she was going again with the love. But I was too busy enjoying my incredible good fortune to worry about it too much then. I mean, her ass was so sweet and I was enjoying fucking her tight pussy so much, how could something that felt so good be wrong?
"Come in me Daddy," she cried, as I was getting close. "I want your baby!"
"Oh shit!" I said, and I pulled out of her. My hard on started shrinking. That was so wrong. She wanted my baby!
"Julia," I said. "You don't want a baby. You're a freshman in college. A baby is the last thing you want."
"Oh I know that," she said. "I was just joking."
"Joking?"
"You know, getting crazy," she said. And she started kissing me.
"Don't worry, Adam," she said, kissing me and putting her hand on my cock to get it hard again. "Nothing bad is going to happen. You can cum in me though because I'm on the pill."
"You are?"
"Yes," she promised me. Then she lay down and spread her legs. I got on top of her and put it back in her. She was a good fuck. She pushed her hips up into me, and screamed and yelled and made the whole thing thoroughly enjoyable.
"Come on, Adam," she said then. "Put your sperm in me. Make me a baby!"
"Jesus," I said.
I had been about to cum. But then she said that again. I pulled out and the hard on went down again.
She laughed.
"Adam!" she laughed. "I was kidding! Geez, don't you have sense of humor?"
"I don't know," I said. "How can I make you a baby if you're on the pill? Are you really on the pill?"
"No," she admitted. "Maybe you should cum in my face instead."
"Cum in your face?"
"Yeah, like in a porno," she said. "Don't you love the big ending, where the girl puts her mouth there and waits for the guy to shoot his load all over. And then she licks it up?"
"Yeah," I confessed. "Who doesn't like that?"
"Go ahead. Cum in my face."
So she knelt in front of me on the back seat while I jerked off. And then, oh my God, I looked at her pretty face, and her mouth waiting expectantly there, and I felt it coming up inside of me like crazy.
"Ahhhhh!" I screamed, and I came in her face.
"Oh yeah," she smiled. "Mmm, that tastes so good."
She licked the cum that dribbled down to her mouth and she wiped the rest off.
"Was that good, Daddy?"
"Um….only the single greatest fuck of my life." I said. "What about you?"
"Top ten, most def," she said.
I pouted and then she laughed.
"Kidding!" she said. "Of course it was the greatest. I've never fucked anybody I was in love with before."
Ooooh. Now that I had finished, I really didn't like hearing that word love.
"OK," I said. "We better head back to school."
We drove home without speaking too much. I held her hand, and when I got to the dorms I gave her a tender ten minute smooch goodbye. And then I went home to my wife and family.
That's when it all went south.
My wife found a few text messages on a computer I didn't know I even forwarded text messages to. And within two days I was busted. I had to tell Julia I couldn't see her again. She got mad. She went to the Dean. The rest is history. Hearings, committees, a law suit. I was thrown out on my ass.
All for one fuck in a car.
Oh, but what a fuck!
It was worth every goddamned shitty second that came afterwards. Because I had resisted fucking students for thirty years as a professor. And finally I gave in.
I didn't know what I had been missing.
Every now and then I think of that shaved pussy and those sweet tits and that ass and her beautiful face and her blonde hair and I cum so hard it hits the fucking ceiling. Of my car, that is. Because I go into the back seat, the very same back seat we fucked in, and I recreate the whole thing in my mind and it really works for me.
I hope it works for you.
Now go ahead, imagine you're fucking the hottest little 18-year-old college freshman you can possibly imagine, and she's in the back seat of your car telling you to cum in her face.
Go ahead, let it blast!