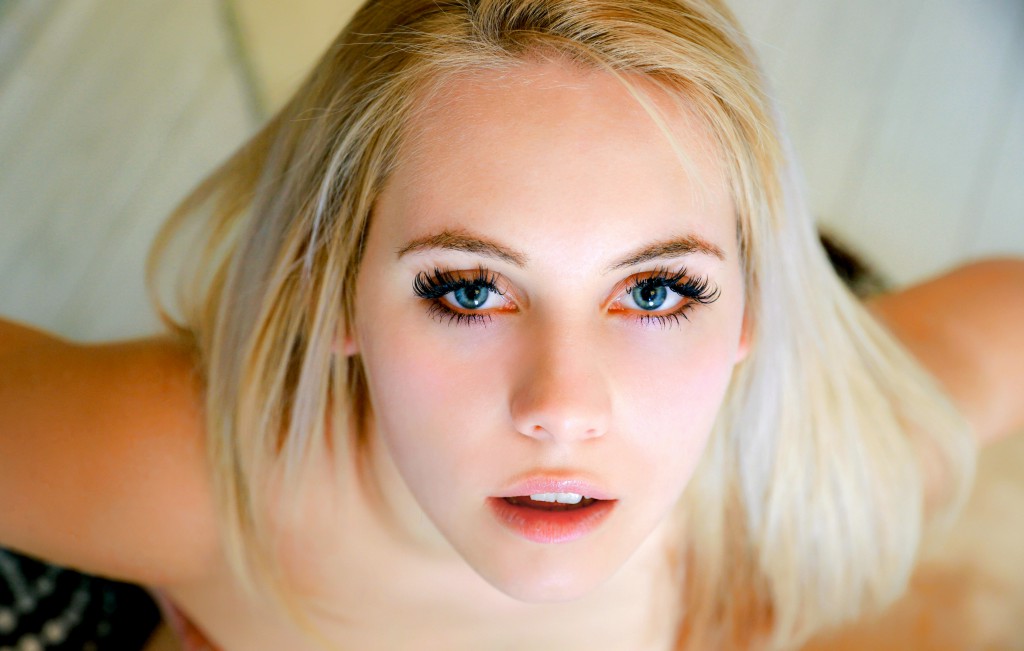 It's by far the biggest cock I've ever seen. Long and thick, deep black, shiny with my spit. I'm not even sure I'll be able to get my mouth around it.
Although it's not my first time with him, it is our first time alone, intensely focused on each other, me on my knees with that huge black dick in front of my face. He's staring down at me with those sexy eyes, singing along softly to the track coming from the hotel sound system, which is relaying music from the rooftop bar. He winds his fingers in my hair, urging me to suck. I know I'll always think of him when I hear this song now…
I love doing barbell workout classes at the gym. The punchy music spurs me on, so I push myself hard, and feel super ripped afterwards. I dance a lot — it's my favorite thing in the world, after fucking — and I can pick up a rhythm in a heartbeat, so I find the choreography really easy to follow.
Lately I lose it on the shoulder track at every session, though.
It's not because I'm lifting too heavy. It's because the music my instructor uses for that track is Lean Back by Terror Squad, and it stirs up a very specific sexual memory.
When one person in the class screws up, it tends to cause ripples of fuckupery throughout the studio. The owner, Jana, who usually teaches this class, prefers to let it slide, albeit with a quizzical glance. But she's on vacation this week; and it hasn't escaped the attention of my gym fuck buddy Victor, who is covering the class, that I've collapsed to the mat in helpless giggles disguised as a coughing fit at the same point in the push-up segment, two sessions in a row.
"What the fuck, Rose?" he demands after most of the class has dispersed and I'm putting the last of my weights back on the rack. Nothing annoys him more than people not taking their training seriously (unless it leads to sex).
I decide honesty is the best policy, purely because I know it will get a rise out of him.
"That song was the soundtrack to a very memorable blowjob," I confess.
He sees the truth in my eyes; I see a dangerous glint in his. The instant boner I've given him is not going to deter him from making me suffer for disrupting his class.
What follows is the most diabolical push-up circuit Vic can dream up, made even more fiendish by him playing Lean Back on repeat as he yells at me like a drill sergeant. A couple of people poke their head around the studio door and then scuttle away, realizing something pretty intense is taking place.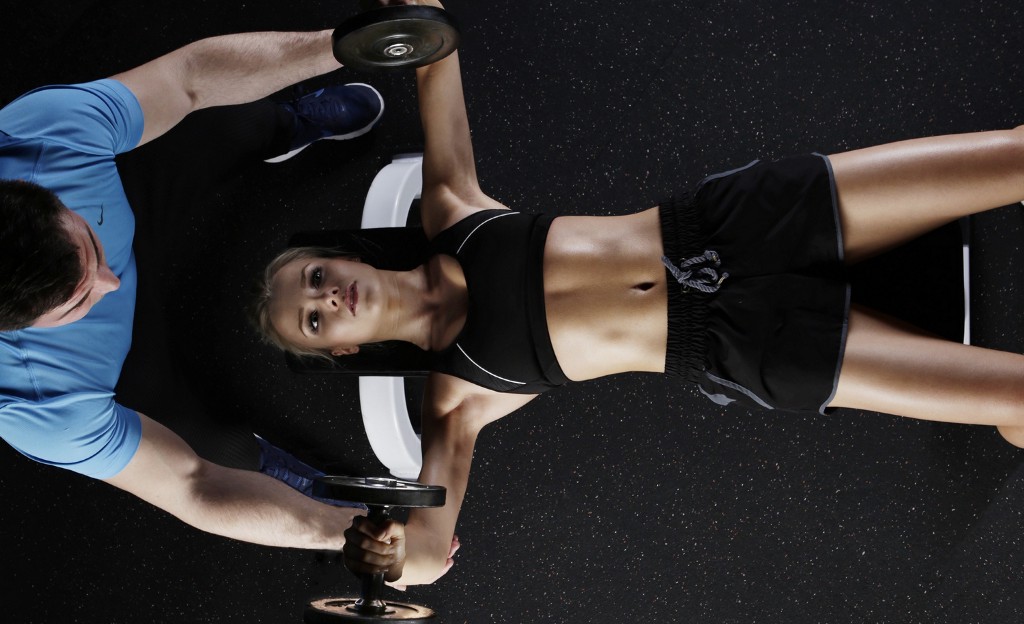 I do push-ups until every muscle in my arms and torso is burning, not just my shoulders and triceps and abs and pecs but some others I didn't even know I had. And then I do some more. Bench presses, push presses, more push-ups. Some chest presses, some flyes. He has to spot me on the bench press when my arms start to shake.
It takes a while to break me, but eventually the image of that big, beautiful black cock is swamped by the burning in my muscles, and Vic's stern voice blocks out the song in my head. At last he turns the music off, and lets me sink to the mat.
The room is quiet except for the sound of my gasping.
He watches me, waiting for me to catch my breath, and my eyes wander from his inscrutable face down to the tent in his shorts. I realize he's very, very turned on right now.
And so am I. Damn him.
The proud owner of the BBC is a porn star, a legend in his field. Not my first, but my biggest, in every sense of the word. If you're at all familiar with mainstream porn you would certainly recognize his name. Maybe you've even jerked off over his movies (his virtual self had given me plenty of orgasms before I ever met his real self).
The story of how we first hooked up is so crazy I'm not even ready to share it, but this particular blowjob took place on a sunny afternoon in Los Angeles, a few months later. He has two personas; in public he's the swaggering god's-gift-to-women player, and I hate that I find him attractive, but he is catnip to my pussy. I literally cannot resist. In private, he's a more thoughtful individual. This afternoon we hang out and listen to music for a little while — even though I can't really think about anything except getting my hands on his dick — before at last he moves closer, as I knew he would, and unzips his pants, and unleashes the beast.
And then that song comes on, and I'm licking his cock all over, spitting on it, getting it wet enough that I can just about cram the head between my lips. It takes me a long while to inch my way down it, but by the time it's hitting the back of my throat — and I've still only got about half of it in my mouth — I am totally in the zone, and so is he.
You know when you're so immersed in doing something you love that the rest of the world seems to melt away? That's how sucking his cock feels to me. Nothing else exists except for this beautiful big dick throbbing against my tongue, the taste of him, the feel of his abs flexing under my hands, his soft voice telling me how he likes it. My pussy is so wet, my entire body buzzing with arousal. And he might have received many thousands of blowjobs in his life — hell, it might be millions for all I care — but right now it's my mouth making him groan with pleasure, my tongue making that gigantic cock twitch, and I know I'll never be able to hear this song again without recalling how I felt at this precise moment…
We can't fuck in the gym studio (although we have done so before) but Victor has the key to the office so we sneak up there. As soon as the door is locked, I'm on my knees and his cock springs out into my face as his shorts hit the floor.
It's lucky I can give a good hands-free bj because I can't actually raise my arms after that brutal weights circuit. I settle for clasping them loosely around the back of his thighs to keep myself steady as I introduce his cock to my lips. It's already seeping pre-cum at the tip, which I find very gratifying. I hope there's a damp patch on his shorts where his cock's been drooling with anticipation of me sucking it. My gym shorts are soaked through at the crotch.
I press my thighs together, feeling the hot throb deep inside my pussy, as I press my lips in a tight circle just behind the head of Vic's cock and suck, my tongue swishing over the slick head. My mouth is watering around it as I ease my lips down his thick shaft, pull back, slide down a little further. That damn song is still in my head, setting the rhythm for me as I suck until my lips are kissing his groin with each stroke, the flat of my tongue tapping out the beat on the thick vein that pulses on the underside of his bone. His flavor is flooding my mouth now, telling me how close he is to the edge.
I keep him there for a good long while, my brain a horny jumble of hip-hop beats and big cocks and push-ups, but my complicated love for him — or more specifically the piece of him that's filling my mouth right now — brings my focus back to the perfect present moment. I look up and nod, letting him know he can thrust his way to the finish line.
His hips start to move, speeding up until he's fucking my mouth hard and fast. He starts to cum with a yell of satisfaction, and I gulp down the hot spurts that pool on my tongue eagerly.
What with the physical exertion and the crazy memories and the intoxicating buzz I get from sucking cock, I'm as drained as if I've actually climaxed myself, but that doesn't deter Vic from bending me over the desk, peeling down my soggy shorts and plunging his tongue into my soaked, sweaty, hyper-sensitized slit until I'm cumming again…
In class a couple of days later, my whole body is still sore, but I manage to maintain my composure all the way through the shoulder track. I even manage not to laugh when I wink at Vic during the chorus and he fucks up the choreography in spectacular fashion.
More confessions from me here — if you think you can handle it! Maybe have a cold shower first…