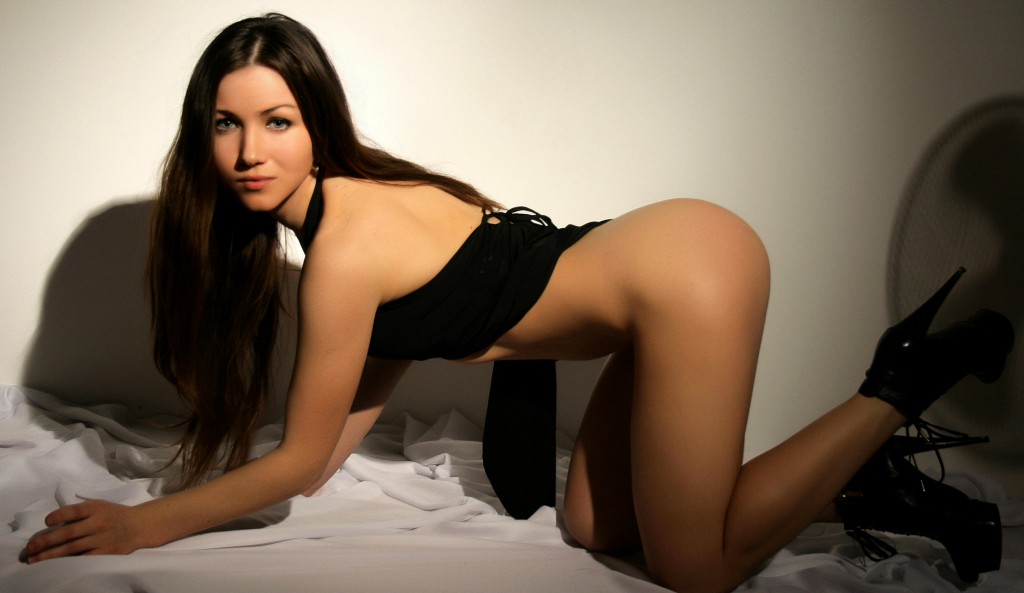 The Story of the Alabama Hotwife
Orange Beach, Alabama is the San Diego of the Gulf Coast. The perfect vacation spot for Southerners just dying to get away from the weekly grind, ready to soak in the sun with a weekend full of Corona and lime.
For Samantha however, it seemed more like the perfect place to build some memories, drop all inhibitions and fulfill fantasies; and although the saying is "what happens in Vegas stays in Vegas," she felt she could make the phrase stretch a little, for stretching a little was what this weekend was all about.
The perfect place, she told herself, to fulfill some fantasies with hubby. And this married couple were just not your run-of-the-mill couple when it came to sexual fantasies.
You see, he'd always wanted to share her.
And although she'd never even really thought about it before, once the idea became open for discussion, she found herself more drawn to it. She started watching porn involving threesomes. Ideas she'd never cared much about became her source of masturbation. Specifically, she became addicted to two new concepts: she wanted to be used, and not in a nice way, and she was just really fucking turned on at the idea of having both holes filled.
Anal plugs were bought. Sex with Danny, her husband, became far more intense when she put her princess plug inside. She became addicted to this idea as a general concept for some reason she did not fully understand, but she was smart enough to not question her kinks too much.
"I don't need to know why I like the taste of coffee. I just know that I like it," she thought.
But they were normal people, not swingers. They lived in a small town outside Birmingham and there was no way they could just go enact their fantasy with some local person. Everybody would know: Samantha likes to be fucked by two guys and Danny shares his wife.
So it would just stay a fantasy, until Orange Beach.
Until Jeremy.
Within less than an hour of meeting him, Sam yearned to feel him inside her. It was not his looks alone, for she was not a shallow woman and she needed a lot more than a pretty face on a man to get her remotely interested. She was a gorgeous brunette who could pick whoever she wanted to share this experience with if she were so inclined. She was not a twig but a woman — a real woman — and a goddamn sexy one at that.
No, it was never his looks that started her aching for him. It was once they got to talking and she got hooked into his intellect, sense of humor, and confidence. To be quite honest with herself, he was a lot of things that Danny just wasn't and she knew it, but she curbed that thought as best she could because she didn't want it to feel like cheating. It wasn't, after all; hell, it was Danny's idea.
A complete stranger they met at the resort where they were staying, Jeremy was clearly interested in her as a woman, sexy as fuck, and she never had to see him again, for he wasn't even from Alabama. The downside was that he was actually there with a girl, even though you could tell he wasn't interested in her all that much. Other than that small issue, he'd be perfect, Sam thought.
At the poolside bar, sipping a top-shelf bourbon, he kissed his date goodbye, and when he did, instead of touching her face when he kissed her, he put his right hand right around her throat. This instantly got Sam wet.
"Fuck. He's a Dom," she thought. "Are you kidding me? That's how he kisses a girl goodnight? In public, no less? Fuck, that is hot. If that is how he kisses, what is he like in bed?"
Her mind was just melting. Her hips, twisting and yes, the slickness from her pussy was forming rapidly. She was already tipsy, sitting with her husband when Jeremy sat down next to them.
"Another, bartender," he said.
The bartender asked, "One more for your lady too?"
"No. Thank God, she left." Everyone laughed.
Afterwards, Samantha couldn't recall how she started the conversation, but she knew Jeremy was a Dominant and somehow worked up the courage to venture into the realm of discussing the topic of the film and book "Fifty Shades Darker." This was her attempt at staying mainstream while still letting him know she was a submissive, without actually yelling out, "Hey, fuck me, slap my tits, choke me, and pull my hair."
After two hours of the three of them talking about everything under the sun from politics to movies to breweries to sports, she looked at her husband and texted him, "This is the guy for us."
This was the time and this was the place and they both knew it. They were less than a hundred steps to the elevator, a sexual man in their presence — very little convincing needed to be done. Dominant and clean, and seven floors up; it doesn't get much easier than this.
Jeremy knew it before they did. He had thought about this before, though never done it. He had a specific thought pattern on this topic.
His purpose was always to embrace inclusion and to make it all about them, and not him, for they were the ones that would be living with this decision, so they were the ones that needed to embrace it most. This was about making their bond closer and the way he saw it, it was not about him and not should it be.
It should never be about the third party. It's about making the couple smile and giggle at the memory, the next day, the next week, or the next year. It's about her. It's about making the husband comfortable with the idea, that his wife's going to experience the utmost stimulation a woman can handle. Her holes, used and stuffed, stretched to the brink by two skilled men with the whole purpose of bringing a level of satisfaction that is completely new to her.
Not better than everything before or after, but different. Nothing will ever compare to intimacy between two people alone who love each other. But this can be a new fantasy fulfilled in the right way.
It had just passed nine in the evening but it was still light out at this time of year. Ten minutes came and went when the pool on the roof closed and they went up with drinks because they knew nobody would be there.
There was an elephant in the room and it was so obvious that somebody needed to break the ice. Somebody needed to make the first move and it was not Jeremy's place to do it. Sam got tired of waiting on Danny to take charge, so she sat down between them, and grabbed both of their dicks at the same time.
"Fuck," Jeremy said.
Then Daddy said, "Don't worry, it's all good." That was all Jeremy needed, and they were off to the races, moving downstairs to their room quickly.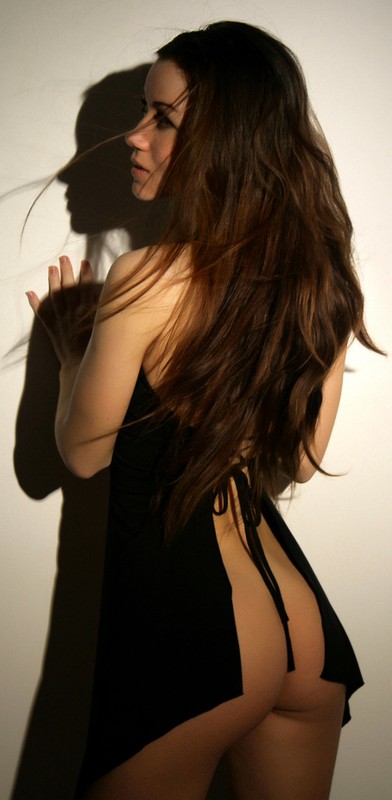 Once behind closed doors, Sam started stroking them to get them hard and immediately began forcing herself to gag on them both. Tears were beading down her face in no time as she was deliberately facefucking herself with their cocks, looking like she was starving.
The jealousy factor that the husband was worried about never even crossed his mind. Watching her enjoy sucking two cocks and practically choking on them was the best gift he'd ever gotten.
She was still in 'Alpha Sub' mode from taking charge upstairs. She pulled their clothes off and set them down next to each other, mainly because she'd always imagined staring two men in the eyes while she kneeled and sucked their dicks, one in each hand. Each guy, looking over to see the other getting blown, both seeing her mouth encompassing the other's dick. That idea would get her wet for weeks to come, possibly years. She couldn't wait to play with her pussy to those visions when nobody was around, but right now she had a job to do and doing it well was her only way. For now, it would just make her get wet faster.
The newcomer to the bedroom fantasy was a natural Dominant. He didn't waste any time after she sucked him hard and decided he would go straight for her tight little asshole. The way he saw it, she was going to have two men inside her at some point, so why not give her backside some attention to start. He pressed his hardness up inside her until the Southern girl's moans let out a twangy cry of pleasure with her mouth fixed on her hubby's cock.
Right about that time, Jeremy decided her little ass needed to get hammered, and when he thought "hammered," he meant hard. He began fucking her harder and harder and she was in a world of pleasure and her husband decided he would hammer away at her too, right at her throat. Not knowing why she always loved the idea of aggressive oral sex, once again, she just didn't question it. When not watching threesome porn, a lot of what got her off was just this thing. She felt like the two men were somehow competing; who could fuck their end of the spitroast harder. The unspoken words between them all confirmed it.
And she loved every moment of it.
Then her dear Danny left her overly exhausted face and immediately went straight to the deepest recesses of her wet cunt, pounding her cervix, hitting her O Spot with force. She screamed in ecstasy from the stretching of both of her tight holes. The thin wall of skin in between the two men, who were feeling each other through her, each recognizing the havoc they were creating in this absolutely breathtaking sexy woman. Her seemingly unable to fathom a better feeling in her life, cumming over and over again, just losing track of the world in complete chaotic bliss.
Both holes throbbing now, the competition resumed. Who could fuck her harder? The new boy toy Dominant was reaming her ass with everything he had; Danny, pounding her O Spot with fury. The reality was that he already won, before the first drink of the night.
Sam's tight holes were stretching past the pain and into a deeper sense of gratification than anything before. With two cocks inside her most sensitive body parts pushing her to her absolute brink, she felt a sense of calm wash over her. She found a way to have a complete thought somehow through all the intensity, and her thought was this: "this fantasy, finally, has come true. I am the center of the attention. This is unreal."
She was right — she was the main event. It was all about her and both men respected her, no matter how rough they were, it was unspoken that they adored her. And both men knew how to please a woman, giving their best effort to bring about a perfect experience for her.
Immediately she had the world's most earth-shattering orgasm, head to toe, completely consuming her and not letting up. The rush filled her and her legs convulsed and it seemed to last forever. It was different than any she could remember.
And as both men came, they filled her respective holes almost simultaneously, seeping out of her at the same time, which made her feel even dirtier.
The husband grabbed her by the head and told her, "You are such a perfect woman. You are such a good, good little whore. I could not love you more."