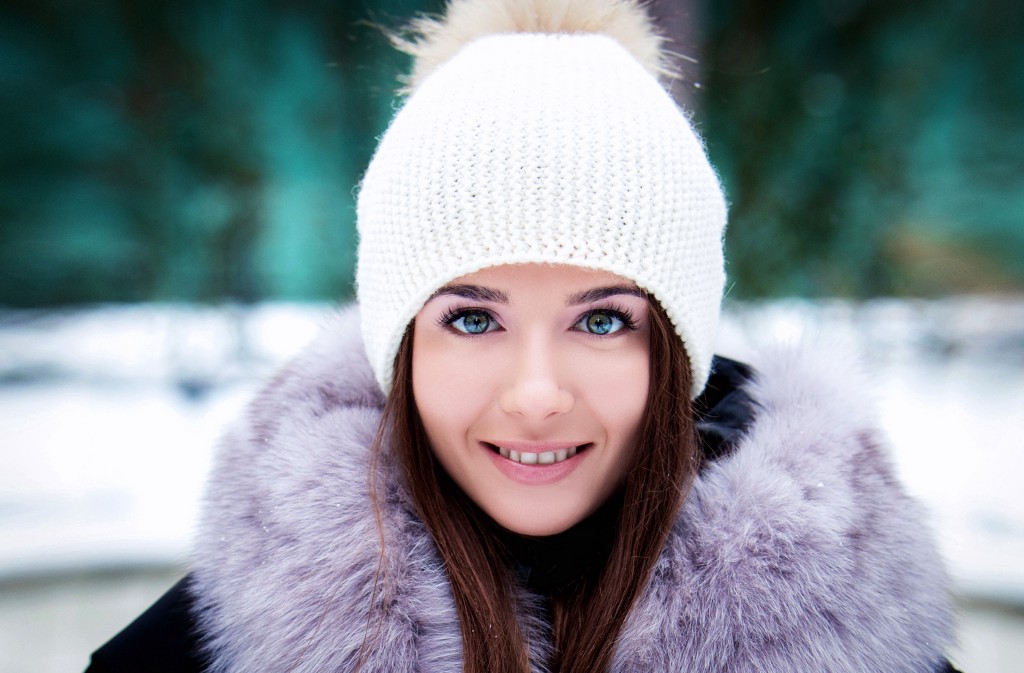 I awaken to an eerie blue-white light. Snow. It's inches thick already, and still coming down in a heavy flurry, fat snowflakes splatting against the window. My fuckbuddy Stephen grumbles when I nudge him awake — we were out dancing until the early hours — but he starts bouncing around like an excited puppy when he looks out at the picture-postcard view. It's too good to waste.
By the time we're dressed, it's stopped snowing and sunlight glitters on the crisp, brilliant white powder. We race to the park, and charge across the dazzling field of virgin snow, chasing each other and throwing snowballs until we're exhausted and beaming like idiots.
By the time we've built a snowman and a snow dog, we are freezing and the novelty has worn off. We start wrestling again; I slip and fall headlong into a big snowdrift. Stephen helps me up.
"I'm cold," I complain, rather superfluously.
Stephen pulls me closer. "I know the perfect way to warm you up," he says with a suggestive leer.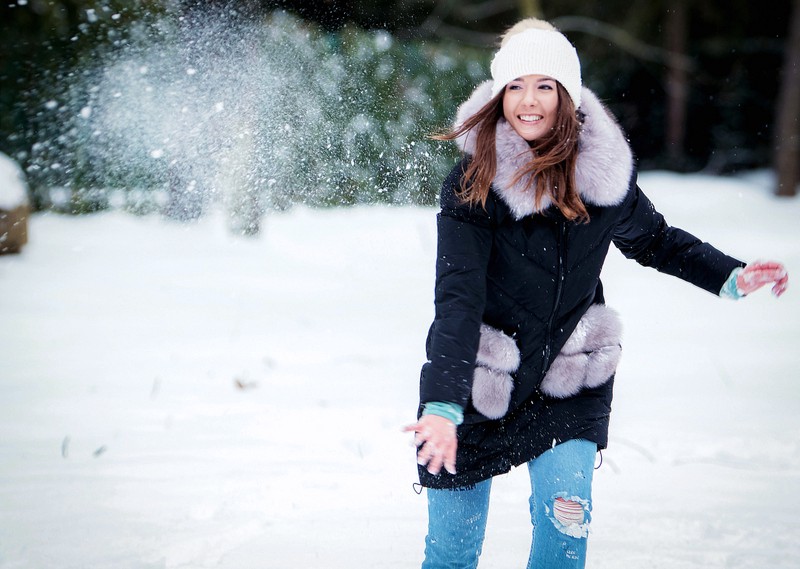 As it turns out, he doesn't mean sex… or not right away, anyway. He makes a beeline for the kitchen as usual, while I go into the bedroom to peel off my wet clothes and put on a big fluffy robe. When I return to the living room the fire is lit, and he hands me a mug of hot chocolate with a smug look.
I don't like too much sweetness — in my drinks or my men — but Stephen prides himself on his culinary prowess, as you'll know if you read my recent confession about our kinky Champagne game.
I take a sip. It has the bitter edge of fine dark chocolate, a hint of cinnamon, and something spicy, too — chili.
"Mmm… that's delicious," I say, surprised at how good it tastes. It's rich and decadent.
"You know, chocolate and chili are both aphrodisiacs," Stephen says. He unties my robe so it falls in a heap around me. "Aztec women were forbidden from drinking it, in case they got too aroused…" He dips a fingertip into the liquid, dabs it onto my nipple, and licks it off.
"Very interesting," I laugh. "Why don't you get naked while you tell me all about it?"
"Chocolate was only for powerful men, nobility and warriors," he continues, starting to undress. "Of course, an exception could be made for a queen…"
I'm not sure if it's the power of suggestion, but I'm starting to feel a warm, tingling sensation spreading through my limbs. But then, I tend to find the sight of a hot guy stripping down to his birthday suit pretty stimulating.
"As the High Priest of the chocolate ritual, I pay tribute to the Snow Queen with this nectar of the gods," Stephen continues, spreading my thighs and kneeling between them. "Perhaps her Majesty will permit me to worship with my tongue also? Maybe this hot-blooded Aztec can melt the Snow Queen's icy heart…"
I'm giggling at his play-acting, but the first touch of his hot tongue on my chilled skin does indeed melt me. He kisses and licks all around the tender skin of my inner thighs, moving closer and closer to my pussy, blowing warm breath over my lips, making sure I'm totally under his spell before he presses his tongue to my clit. I buck up against his mouth, wanting to increase the pressure, needing him to suck and lick and rub until heat blossoms through me. I need penetration to get off — I'm a G-spot girl — and Stephen knows this maddening focus on my clit will just get me riled up, but he waits until I'm gripping his hair and grinding up against his face in horny frustration before he shoves two fingers into my drenched slit, hooking them upward to catch the perfect spot. Five rapid thrusts of his fingers inside me is all it takes to make me orgasm.
"Feeling warmer?" he asks, sitting back on his heels.
"Very much so," I say, pushing him onto his back on the rug. "Let your Queen thank you…"
Of course I've fucked in front of a roaring fire on a cosy evening before, but this is different, sunlight streaming into the room, reflecting the pure, crisp glow of the fresh snow. It's gorgeous, a real festive, winter wonderland ambience, and for a moment I really do feel like the Snow Queen; I put it down to orgasmic euphoria.
Stephen's cock is rock hard; he loves to eat pussy, I guess it's part of his whole gourmand's obsession with taste. My oral fixation means I'm more into giving than receiving — as I've told you many times before, nothing gets me wet quicker than sucking cock — and as I straddle Stephen on the floor in a sixty-nine, my moan of pleasure is less to do with his tongue making contact with my hyper-sensitive pussy again than an involuntary reaction to the sheer bliss of wrapping my lips around his dick.
He may have teased me to get me to the brink, but I take the direct approach, sucking steadily, a little deeper on each downstroke, until my face is pressed to his balls and his whole throbbing shaft is in my mouth. My tongue laps the underside, stroking, exploring; my fingers circle the root, slick with saliva. I spiral my tongue around the head as I pull back, then plunge down again, eyes watering as it hits the back of my throat. Immersed in the smell and taste and feel of the raw masculinity pulsing between my lips, I'm utterly consumed.
Stephen's hips are rocking up to meet my face now, and I'd happily suck him until he cums in my mouth, but with an effort of will he lifts me off him.
"I want you face down, ass up," he demands, and I'm eager to comply. I like the hoarse, gravelly tone to his voice when he's taking charge.
I assume the position, feeling deliciously exposed, and then I feel a warm trickle down the crack of my ass, and over my pussy. It's the chocolate, cooled to a gentler heat now, feeling wonderfully thick and opulent as it runs down the juicy groove of my pussy. Stephen chases it with his tongue, lapping it up, exploring my wet folds. Must be the chili that's creating that thrilling tingle…
When I'm humping back onto his tongue and begging to get fucked, Stephen finally gives me what I want, plunging his cock into my pussy with one powerful thrust. He goes deep and hard, not wasting any time building up to it, knowing I'm more than ready. I'm beyond words now, gasping with each fierce stroke, his fingers digging into my hips as we slam together. His cock is triggering my G-spot, bearing down on it with each thrust, pleasure crashing through my body, dazzling snowflakes dancing before my eyes. He thrusts in deep and stays there, motionless, as I convulse around him.
As the tremors of my orgasm start to subside, he flips me onto my back and feeds his cock into my mouth again, straddling my chest to hold me in place. I'm helpless, pinned down; but I trust him, besides which, I desperately want to taste his cum. I hold still and let him fuck my mouth roughly, savoring the mingled flavors of chocolate, pre-cum and my own pussy juice; and then with a yell his cum is pumping into my mouth, hot and tangy.
I swallow as much as I can, and he pulls out to paint the last few spurts over my lips, for me to lick up. He kisses me deeply then, sharing the taste; like I said, he's a gourmand, and never wants to miss out on a new flavor.
"Let's reheat the chocolate," he suggests. "We're going to need the energy for round two…"
Thanks for reading! Applause, comments and follows get me hot 😉
More confessions from me here — if you think you can handle it! Maybe have a cold shower first…