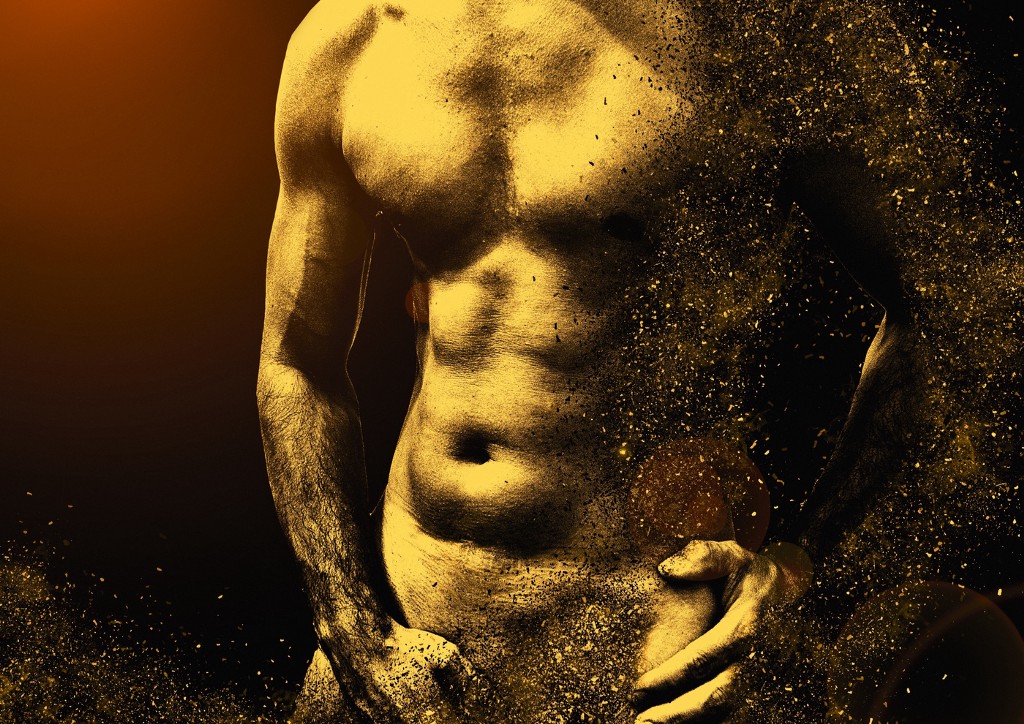 This dude fucked me so good, I was literally begging for more. From the hotel to the Greyhound bus station. He was irresistible.
It began with my self-imposed fucking streak last year. The summer of SZA. The summer of shameless leg-spreading. The summer after I dumped my boyfriend and vowed to be single for a full year before I would allow myself to be in a committed relationship again (and if you know some of my earlier work, committed for me does not mean monogamy).
This was also the summer I had learned to properly utilize Jack'd, the popular gay app primarily used by black men looking for a bone. Previously, while at Morehouse in Atlanta, I almost got myself in deep doo-doo using the app; I was so desperate for sex one day that I invited a clearly questionable dude to pick me up from my suite and take me to his house. Quite literally, while walking toward the gate to look for his car, God told me, "Don't do it or you'll regret it." I walked my happy ass straight back into the building.
This time, I knew what I was doing.
The first weekend that the Ku Klux Klan had visited Charlottesville, Virginia, I had escaped to Chattanooga, Tennessee, for my father's side's family reunion. My sister and brother-in-law picked me up from the Greyhound station and dropped me off at our hotel before they took a day trip to visit my uncle in Alabama. The hotel room that I was to share with my brother was all mine for the day and it needed to be christened.
Upon reaching my room, I scrolled through the app's list of local thirsty men, my only source of sex that summer, and happened upon Sean. Honestly, he didn't look like all that in his photos, none of which included his face. His dick looked decent, and his body seemed suitable — like everybody else — but I wanted to fulfill my fantasy of a quick hotel fuck so badly that I said fuck it and gave him my room number before hopping into the shower.
I hadn't received his message indicating he had arrived. Jack'd is known for having faulty notification settings and he had been outside for a good five or so minutes. Glad that he hadn't left but had rather found and knocked on my door without waiting for a reply, I welcomed him in.
My God, it was well worth the wait. Sean was fine––tall with a gleaming smile and a personality of gold.
I had been working on a title and abstract for a paper presentation required for my fellowship at the University of Virginia. Explaining that I needed to finish my assignment before removing any article of clothing, he not only waited patiently — he helped me simplify my terribly complex title while rubbing my shoulders to relax me as I furiously typed away. When I had finally finished, he dipped my head backward and rested his soft lips onto mine.
Mm, I needed that.
He pulled me to my feet and began to undress me, gently. He didn't rush to throw me onto the bed to bang me senseless like most horny, desperate men. He took his time, showing me tender care. Once unclothed, lying on my back on the bed, he buried his face in my bussy, each swipe of the tongue swifter and more passion-filled than the next. I asked him if I could suck him, and he replied, "If you want to." Wow, consent! Holy fuck. And what a holy fuck it was to be.
Sean had one of the most beautiful bodies I'd ever had the pleasure of eyeing and touching. His honey skin, supple and aromatic from the lotion in which he bathed himself before reaching my door, was like salvation. Caressing a man who took care of himself as he would me, and who did not treat me like something to fuck but rather someone to honor and explore, had me smitten.
My blowjob only lasted so long as we were both so hungry to fill me up, to drench me, flip me over and make me moan. And that we did. He lifted my booty just slightly into the air, arching my back to make the perfect curvature for him to slide in.
He was gentle, hearing my pained moans upon the first and second attempts to dig. But on the third, his hard, thick dick slid in just right. It wasn't the kind of just-right that made me push my ass into his pelvis but the kind that made my torso leap a little, made me steadily accept the warm and subtle pain that would drive me nuts for the next ten minutes.
Sean wasted no time. He thrust deep into me to a perfect rhythm.
Boom, bap. Boom, bap. "Oh fuck, aw shit."
Relentless. Not for a second, even while turning me onto my side to go deeper, did he lose the beat of his beautiful music. I released gentle groans with every thrust, taking in the slight pain and immense pleasure with gusto, the super slick ease of his rock-hard dick pumping into me. He was so rhythmic I didn't even notice he had come as he kept going, making sure I had finished, too. He licked his big hand and stroked me until I burst, letting out a pleasured cry that I can't even recall.
I was in ecstasy, somewhere in some distant galaxy, totally dickmatized. (If you had me on Snapchat that summer, you know I was so dickmatized that, when he left, I immediately posted to my story a photo of me in black-and-white, gazing at the bed sheets, dickmatized typed in purple across my then-clothed chest.)
And it didn't stop there. As I lay there in a trance, he asked for consent yet again to retrieve a warm, wet towel from the bathroom with which to wipe down my ass before blowing into it. What kinda man you know who'll do that for you right upon first meeting you?
Still naked, we cuddled on the bed and talked for a while before he admitted that, if he stayed any longer, he would fall asleep. And my siblings were soon to return so we couldn't have that.
That Sunday, while waiting for my bus back to Charlottesville, he drove up to the Greyhound parking lot and talked with me, drove me to Burger King, and refused to fuck me outside, sharing a story of how that once got him into trouble with the police.
Honestly, I was a little sad. I don't remember the last time I was fucked that good. Or maybe I do…