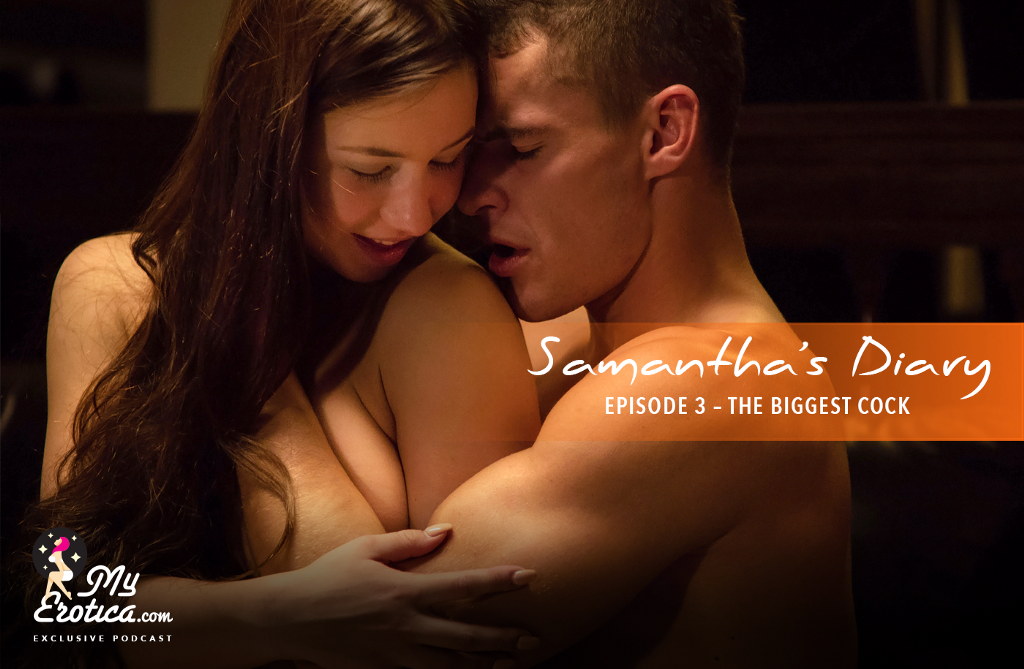 The biggest cock…
It was about as long as my arm and as big as my wrist, and it belonged to Dan. I had no idea he was so large when we first started dating. We met at church through his sister. He had just gotten out of the military and returned home to go to college. We immediately had a mutual attraction to each other. After a number of dates, and getting to know each other, I invited him over to my place. We had kissed and made out, but I wanted a little more.
We went for a hike in the morning. It was a hot day and the trail was strenuous and we returned a bit sweaty. I suggested he take a shower. I gave him a few minutes alone, then stepped into the shower with him. He was facing away from me. I hugged him and rubbed my nude body on his back. He was surprised at first. He rinsed the soap from his face and turned around with a big smile on his face.
I grabbed the washcloth and started soaping him up. I gasped when I got to his penis. It was huge, and he was just starting to get hard. Dan said it was always large and that he hoped I didn't mind. I said, no I don't mind, but I had never seen a penis that big before. I grabbed it and soaped it up. It filled my hand and felt heavy. I was excited at the prospect of fucking this huge penis.
We finished showering and dried off. I led him to the couch and had him sit down. I told Dan I wanted his penis in my mouth. He said it was all mine. I started stroking it. It was big and it started to harden in my hands. His penis got even bigger. I licked it at first then sucked it. I could get the head and about an inch more into my mouth. There was plenty left out. I stroked his penis while I sucked on it. Dan moaned loudly.
I kept this up for a while and thought about having him in my pussy. My pussy was so wet and I was so excited. This was the largest penis I ever had. I stopped sucking his penis and got on my back and opened my legs to show Dan my wet pussy. I told him to fuck me. Instead, he went down on me. Dan ate out my pussy. He had an expert technique. He licked my lips and stuck his tongue inside me. He knew just the right way to nibble on my clit because I came hard.
When my orgasm was winding down, I felt the head of his penis against my pussy. I opened my eyes and saw Dan on top of me. I tilted my hips to give him better access. He pushed it in slowly. I felt my pussy filling up. Dan was stretching me out inch by inch, and I loved it. I put my hand between my legs and found he was only halfway in. He kissed me and asked if he could go deeper. I said yes but go slow.
Dan started pushing again. I kept wondering, how deep can he go? My other boyfriends were not as big. Could I take him all the way in up to his balls? I was about to find out. This was so erotic. I asked him to stop every now and then so my pussy could adjust to his size. I felt like a virgin again.
Meanwhile, our bodies were rubbing against each other and we began to sweat. This lubed our skin. My tits rubbed against his chest. This was so sensuous. I loved it. Dan would kiss me or lick my ears while he pushed his cock into me. That felt so good. He would suck on my nipples and swirl his tongue around them. That was almost enough to make me cum. I stretched my arms over my head enjoying the feeling of his penetration, then he did something unexpected: he licked my armpits. I think he likes tasting me. That was an incredible sensation. Dan really knew how to make me feel great. I'm guessing my pussy got even wetter after he did that.
With all this going on, I lost track of how deep Dan was going into me. I reached down and felt his balls against my pussy. Dan was all the way in. Oh my god! I couldn't believe I took in his entire penis. I told him so and he smiled. He said few women he's been with were able to do that. I grabbed his hips and pulled him a little deeper. He took the cue and started fucking me with short strokes. I felt so full. His strokes started getting longer. I reached down to rub my clit. I loved the way he fucked me. He pulled out of my pussy and went all the way in. He did this several times. This made me cum. My orgasm was explosive. I moaned loudly and Dan started fucking me faster until he came in my pussy. He laid on top of me. Our bodies were covered in sweat. It was so sensuous.
Dan pulled out of me and laid next to me. I felt his cum gush out of me. I touched my pussy and found it wide open. My lips were engorged, my clit was super sensitive, and my pussy was gaping. I was able to put four fingers in and had a little room for more. This was amazing.
I got up to suck Dan's cock. I wanted to taste his cum. He was delicious. I tasted my pussy on his cock too.
I needed to rest. My pussy was sore and I needed to recover. We fell asleep in each other's arms. This was an incredible experience that we would repeat again and again. And yes, he wants to fuck me in the ass, but I'll tell you about that another time.