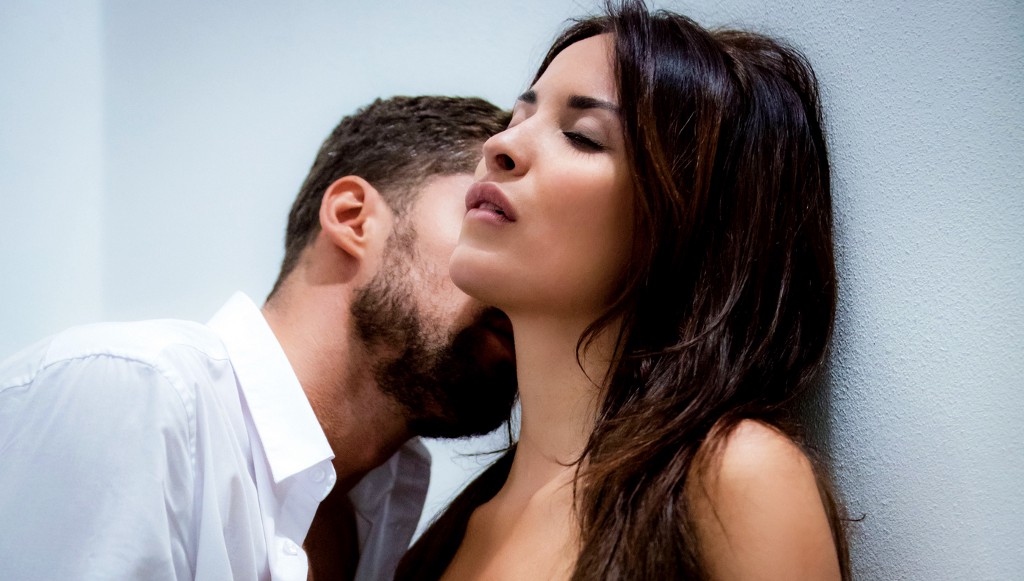 I was dick drunk with lust as Mike pounded me hard from behind. It felt so fucking dirty to be on my knees while he took me. His sweat dripped down onto my body. I couldn't believe that after all of the years that we were apart, we were finally doing this again.
Jen was in my sorority back in college and invited me to her wedding. We were never that close, but I went anyway. My real motivation in attending the wedding was that I wanted to see my ex-boyfriend, Mike. We broke up shortly after graduation because he went to New York for his first job. I never really got over him. In the five years since we graduated, I spent a lot of time swiping right and meeting a bunch of men who never measured up to the connection I had with him.
"Wow, you look hot," one of my friends told me. I thought I looked good in my dress and I had my hair dyed dirty blonde. I had also been cultivating a good tan for the summer. I felt confident and beautiful. Ready to make a move.
The wedding was beautiful. Jen and her new husband Todd married on a beach, and the reception was at a yacht club overlooking the same beach where they said their vows. It was a beautiful ceremony but, the truth was, it only magnified the issues with my own life that I was experiencing. All of these dates and I still couldn't find the man of my dreams. When I saw Mike, looking hot in his suit and sunglasses, I couldn't help but feel that I had already met my soulmate and we blew it.
He looked dashing, and I was excited when I saw we were seated at the same table again. We chit chatted and exchanged small talk pleasantries. I started to lose hope that we would hook up.
"Do you want to go for a walk?" Mike suddenly asked me.
"Absolutely," I beamed.
We were both a little tipsy as we walked along the beach. Mike had changed over the years. His hair was receding in college, and now he just shaved it off. He had spent a lot of time in the gym. I could see the muscles bulging underneath his suit. When he took the suit jacket off and draped it over his strong shoulders, I could see his tight fitting dress shirt hug every ripple of his bulging muscles.
"Remember all of the fun we used to have?" I asked him and giggled playfully.
A surprised but excited look came across his face.
"How could I forget? Remember the time we walked home from that party at two in the morning and had sex in the middle of the soccer field?"
"Of course I do. It was one of my favorite nights of college," I told him as I gazed into his eyes.
That experience etched itself onto my memory. I often summoned it when I masturbated. We were walking home from a party off-campus to make love to each other. We couldn't wait anymore, so as we walked along the soccer field to the dorm as a short cut, he took me right there and then under the moonlight. It was passionate, and it was risky. It was the best sex of my life.
"I don't think I ever really got over you," he told me. "I think what we had was a once in a lifetime kind of relationship."
I looked him right in the eye. "What we HAVE, Mike. Stop fucking around. It never went anywhere."
I leaned in, grabbed the back of his head, and kissed him passionately. Our tongues wrestled, and he grabbed my waist, pulling me in for a more profound and tighter kiss. My hands worked their way up and down his dressy shirt and felt his muscles while our tongues danced. I started to unbutton it for him.
As he pulled away, he gazed upon my body and felt my breasts through my dress. I looked him the eye. "I love you, Mike. I know you feel it. We belong together."
"But I live in New York, this could never work."
I shook my head. "I'll move wherever you are. We are meant to be together," I said to him, running out of breath and filled with anticipation.
He held my hand and looked at it like it struck a chord in his heart.
"I never stopped loving you, Jessica."
I nodded, and a joyful tear went down my cheek. "We will make this work. I'll move. Whatever it takes."
He nodded and pulled me in for another kiss. I felt the bulging erection through his pants.
I dropped to my knees on the sandy beach. I looked around and couldn't see anyone, although I was excited by the prospect of being caught. I unzipped Mike's pants and pulled out his massive cock. It was just as big as I remembered. In all of these years, I couldn't find a man who measured up. He was at least 10 inches and thick.
I pulled away and looked at it. "Fuck, I missed this dick."
I began working the top of the shaft with my mouth and working the base with my hands. Mike stretched out my mouth. It was turning me on, and I started fingering myself. I looked up and made eye contact with him. I could see the uncontrollable lust in his eyes. I've always been a size queen, and Mike was the biggest I'd ever encountered.
I removed my mouth and looked up at him. "Just think, if we are together, I can suck your dick like this every day." I laughed mischievously as I watched him consider the prospect.
I lay down on the sand on my back and spread my legs for him. He got on top of me and slid his pulsing manhood into my tight slit. My arms wrapped around his back, and I could feel the muscles rippling. I felt his arms strong and sturdy. His strokes were slow at first, and then the tempo began to increase.
"Fuck me, Mike," I implored him. I felt his cock become more engorged as he slid in and out of me.
As my screams filled the night air, he slowed down and kissed me. I rubbed the back of his head and kissed him back. His fucking slowed down to a gentle pace, almost teasing me. My cunt grew wetter and hungrier. He moved down and began licking my neck while he fucked me. I bit my lip and dug my fingers into his muscular back. He licked the length of my neck and moved in for a kiss. His skills as a lover had only increased in the intervening years that we were apart.
"I want to ride you," I told him.
I gently positioned my body on top of him and allowed his fat cock to slowly stretch out my tight pussy as I descended on it. Our eyes interlocked, and his hands touched my taut nipples as I slowly bobbed up and down. His large manly hands caressed the back of my neck as he pulled me in for another kiss and I fucked his fat cock with my warm, slick and tight pussy.
I started to increase the tempo with our eyes still interlocked. "That's your pussy," I told Mike. He nodded his head. "You fuck me so good," I told him. He pulled my body closer, our torsos touching. My breasts draped around his tight muscles. I could feel his sweaty, hard, six pack abs. He took over the pace and started fucking me hard as my juices dripped down his body and onto the sand.
"Bend over," he told me.
"My favorite," I replied naughtily.
I pulled my dripping pussy off of his hard cock and bent over in front of him. He gazed upon my tight ass and plunged into me with his hands gripped around my cheeks. He allowed his fat cock to feast upon my wet pussy. I whimpered and screamed, feeling the lust consume me. As he slowed his tempo, I twerked my ass around his dick. I let out a mischievous giggle because I knew the sight of my tight ass playfully bouncing would drive him over the edge.
He gripped my waist tightly and started pounding me hard. I rubbed my clit while he fucked me from behind. I could feel his cock begin to swell.
At that moment, in my whirlwind of lust and love, I said to him, "I want you to fucking cum inside of me."
If I got pregnant, then so be it. Mike gripped onto my waist for dear life and fucked me as hard as he could. His cock was becoming more engorged, our pulse-quickening, sweat consuming our bodies. He then let out the first spurt of cum.
"Give me that fucking cum!" I screamed out. As he erupted into me, I could feel my body begin to quiver as waves of pleasure coursed through my body.
We both collapsed onto the beach, and I positioned myself on top of him. His cum dripped out of my pussy and back onto his body. My fingers caressed his pecs.
"I love you, Jessica," he told me as he gently swept away my hair and kissed me deeply.