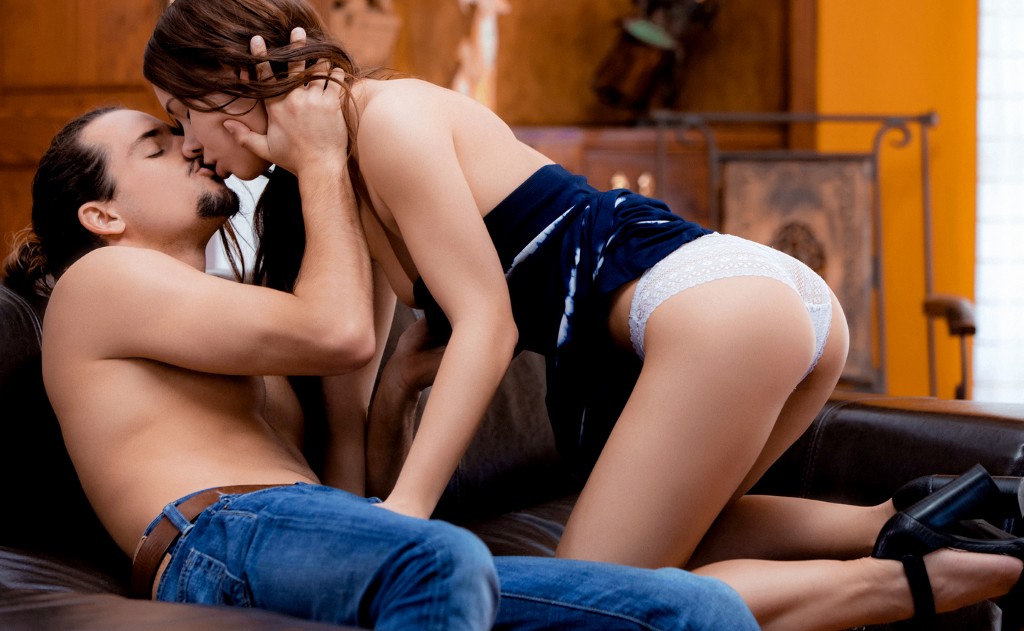 It's All Very Meta
My man doesn't read my stories — he likes me to read them out loud to him. He especially likes the erotica, and particularly the erotica that's about him and our adventures together. Tonight when he got home, I read him a newly published story about an MFM encounter we had a while back where I sucked them both off while looking up at them over my glasses like a naughty librarian.
Going Down Looking Over My Glasses
I was in my favorite chair while I was reading but he was sitting on the sofa (otherwise known as the "sex couch") and after I got done I looked up to find that he had quite enjoyed hearing what I'd read. He pulled his shorts down to give me a better view of his hard cock.
"Why don't you come over here and look up at me over your glasses?" he invited. Well, he didn't have to ask me twice; I slid back the coffee table so that I could kneel on the floor in front of him, my reading glasses balanced on the end of my nose.
I gave his cock a couple of playful licks before starting in to serious business. My MO is to mix things up a lot in the beginning, licking him all along the shaft before sucking hard on the head, then switching to taking him in as deeply as I can and flicking my tongue along the base, before changing positions yet again. I sucked on his balls for a bit, not hard enough to hurt, but almost; and I looked up longingly at him the whole time. He just about came from that alone. Once he's warmed up, that's when I start in on repetitive motions that are more likely to lead to climax, but before that, it's all about the teasing tongue.
It was really gratifying to know that my words had gotten him so hot and hard. It certainly made me want to reward him and to play out a part of the story in the present. I sucked his cock like there was no tomorrow and thoroughly enjoyed making him moan until he came hard in my mouth. A gigolo we used to know said that 10% of women will actually be offended if they don't get to suck your cock. Count me in for that demographic! And getting to turn my man on is always a turn on for me.