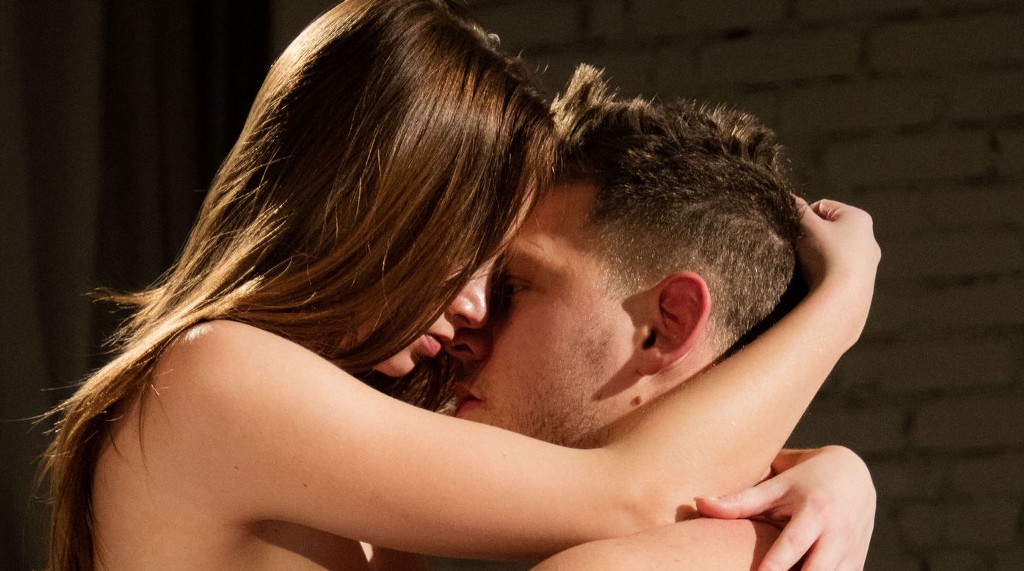 Outside, the city is asleep; everything is calm. She is on her knees, worshiping the god of O. She is fully naked and is sitting on top of me. I don't know what time it is, somewhere around 3:00 AM. I am concentrating on her sex. I want to move her clit's hoodie out of the way with the tip of my tongue.
She wanted to pick me up at the airport, but the weather had other plans and my plane got diverted to a different field serving this metropolis. Unplanned we ended up at this hotel, with the ideal bed post for our ritual. The wooden head of the bed has two poles that let her grab them for balance.
And balance she needs. It had been some days since we had last met and my girl really wanted me. After going through a buffet of loving positions we left the best for last. Her oral pleasure.
I feel how she rubs her clit in my mouth. She is moving up and down, while my tongue moves sideways. I can taste the mix of her cum and my cum coming out of her vagina. It is an erotic, explosive mixture. I swear that even the tip of her clitoris is excreting something.
Just before we moved into worship position she banged me hard. She was fixated on extracting all the juices from me, and she was successful. No matter how hard I tried to hold it, she just found the right cadence to drive me to the edge. She was kissing me wildly, full wet, all lips and tongues doing pirouettes inside of our mouths. She has this way of owning me, almost pinning me down, while her voracious eyes are peering at me behind the veiled curtain of her hair.
I could see her Mona Lisa smile through the shadows, and the vocalization of her ahhs and ohhs just matched the pulling sensations on my rod as she was unlocking the combination to my vital juices. She knew how to move her hips in that circular motion, while having me slide in and out of her. As I reached the zenith the whole world came rumbling down.
Now it is her turn. I am concentrating on her clit, while my hands reach out for the tips of her nipples. I start a tapping concert, the tips of my fingers with her nipples, as if I were coding a telegraph in Morse. I open my mouth and surround the engorged base of her clit. I move my lips as if biting into a forbidden fruit. I am now the one looking for her secret code.
Except my girl will not give it up so easily. She knows that if she delays gratification, her reward down the line will be much higher. She guides me with her "yes, yes!" and with her "just like that" comments. She will rub herself against me in a rhythm that is only known to her, on which I superimpose my own beat.
Suddenly it is like hearing the drummers in the jungle. She confirms we are getting close with her "I'm going to come!" My drumming on her nipples transforms into a playful pushing of them as if they were joystick controllers. My tongue is going through the full extension of her vulva, and my tip focuses on the hoodie of her clit.
I do not know why, but when she is about to come I always get a hard on. It is as if our bodies were exchanging signals with each other. I just know she is getting there, even if we are 15 minutes into our worship ritual.
I get ready for impact. As when a spinner finally runs out of energy and starts tumbling down, I feel her motions move out of synch. She is getting ready for the final act, where the big Orgasm will descend on her. I reduce my pace and hold her tight with my elbows pinning her waist.
The explosion of pleasure arrives. My girl cries out loud. My heart is happy for her.
She collapses over me and we embrace each other. We are drunken in our love. Our bodies are wasteland. We doze into a deep sleep like this, our naked bodies holding each other in a monkey hug. Outside the city is asleep; everything is calm.