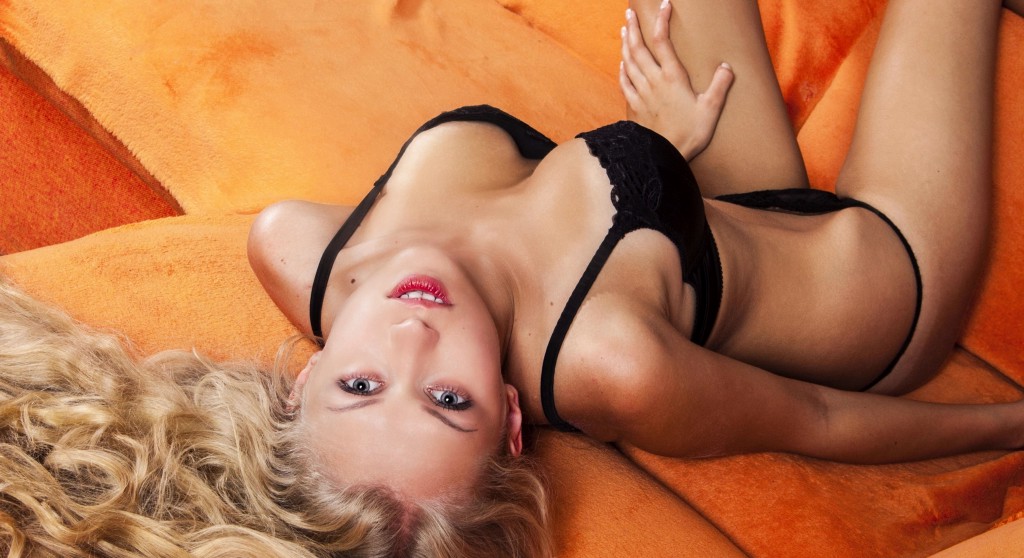 My friend Gina just got her breasts enhanced to a beautiful 32 C. It may not sound like much, but she is proud of them, considering it's an upgrade from her previous A cups. She is a gorgeous blonde with a bubbly personality and such a talent in the legal field.
I ran into her recently and was so enamored with her new frame. She had a tight black dress on with bright red heels, prowling the nightclub for trouble… and she found it in the form of a Kat. She came up to me excitedly and gave me a warm tight hug, making me immediately feel the difference on her chest.
I complimented her sexy outfit with a second embrace and an added kiss to her cheek. And of course, congratulated her on her new physical change. Gina smiled and poked her chest out proudly.
"Here, give them a squeeze! These suckers cost me $45,000."
At first, I was hesitant. My cheeks flushed in shyness. But she insisted. Gina took my hands and placed them on her breasts. My God, they felt amazing! They were so soft and perfect. I groped and fondled her, while she grinned seductively. The crowd around us stopped to watch as I played with them. I felt her nipples harden on my fingers, sending spikes of arousal throughout my body.
Gina grew quiet. I let go and was about to turn around. Then, she grabbed my hand and pulled me close.
"Do you want to step outside with me?" she whispered.
I nodded, and followed her to the parking lot. We both instinctively went in the backseat of her car instead of the front. We set our purses aside and started kissing. I licked her lips slowly and whirled my tongue in her mouth while I pulled the straps of her dress down her shoulders.
I softly kissed her neck and leaned her back. Her gorgeous breasts popped right out, like they were begging me to play with them again. I licked and kissed over and around them, taking turns with each nipple. I sucked them softly and gently pressed my teeth around them as they hardened between my lips.
Gina moaned softly. Her body arched and shuddered at my touch. I wrapped my arms around her waist and kissed her breasts from right to left and back again, making sure they both got the equal attention they deserved.
Her hips began to thrust sexily on my thigh. I spread Gina's legs and felt her wetness on my fingers. She had no panties on under that skintight dress. Her pussy was soaked, her clit stiff, lips swollen. I gently massaged her pussy while I licked and sucked her breasts.
The air around us got hot and heavy. Her windows fogged, allowing us privacy from the outside world. I inched my fingers inside her tight wet channel, curling my fingers up to catch her sweet spot. Gina grabbed my face and kissed me wildly.
I pressed my thumb to her clit and slid my fingers in and out, giving a hard thrust going back inside her. Each time I did, her moans got louder, her voice almost breaking as she came closer to the edge. I fucked her faster and deeper, flexing my calves up and down, staying zoned in on her pleasure.
I felt her pussy tighten immensely, her clit throbbing offbeat, ready to explode. I slowed my pace a little, then flicked my fingers rapidly inside her, tilting her to climax. I quickly leaned down and sucked her left breast as hard as I could, making her scream in ecstasy. That added bite caused a surge of wetness to spray out of her throbbing cunt.
I kept my fingers inside her, kissing her neck. Her chest heaved on mine as our lips met again. I eased my fingers carefully out of her and gently pressed her hot flesh, letting her grind on my hand, getting out every last thump of her orgasm.
Gina sat up and rolled my pants down and off, giving me a predatory, seductive glare that excited me. She spread my legs wide, placing both my feet on the headrests, giving her plenty of room to play with me in the middle. She licked and slurped the wetness dripping down my thighs and slowly dribbled it right on my pussy.
She licked slowly up between my lips, curving her tongue drastically when she reached my clit. Sliding the back of her tongue down, then licking up again. This drove me crazy! My legs shook erratically as I gripped my thighs for dear life, thrusting and rolling my hips, dancing on her face.
Gina pressed her succulent mouth close, whirling her long thick tongue rapidly around my clit. My feet slipped off the headrests and lay over the seat as she sucked my pussy harder. I gripped her long blonde hair as I fucked her mouth, my body shivering as my pussy burst in climax.
She sat up and pressed her pussy to mine, crossing our ankles together on the floorboard. I squeezed her gorgeous breasts and kissed her lips fervently. We were soaked in sweat, breathless and aching. The heat between us grew so intense, her fogged windows leaked like tears, opening stripes to view our naughtiness inside.
Gina obviously didn't care about being watched, and neither did I. But I was not going back in the club looking like that. I preferred to go home with her and get even nastier.
Before leaving, we had a silly idea in mind of pressing our breasts on the fogged windows to other patrons walking through the parking lot. We laughed and high-fived each other, then went back to her place so I could take those new titties of hers on another ride.