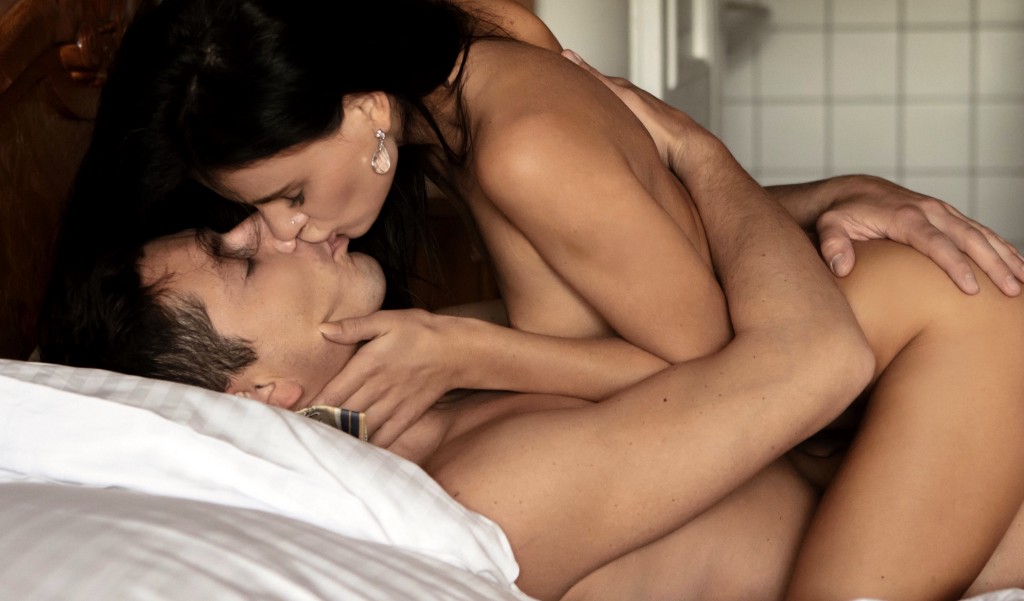 Margot and I were an ideal match back in college. We finished each other's sentences. It was like she could read my mind. I had very little doubt that we would eventually get married. The sex was electric. It was like we could anticipate what each other wanted. People say "making love," and it sounds cheesy, but with the two of us, that's what it was. It was like we melted together into one body, one soul.
Then, I fucked it all up. I went to the bar with some guys from my fraternity and had a bunch of shots. I saw a sexy girl from across the bar and bought her a drink. Truthfully, all I remember was that she reminded me of Margot. Beautiful, conservatively dressed, a killer laugh, and abundant natural breasts. Next thing I knew, I was at her apartment, fucking her with abandon.
When Margot found out, she left my ass, which is what I deserved. For years I've thought about her. I've always wondered what she was doing. I shifted from relationship to relationship. I was seeking what I had with Margot, and it quickly dawned on me that it was a once in a lifetime event. A once in a lifetime love that I threw away in a moment of stupidity.
Watching Margot's life on Facebook was torturous. It started with pictures of her new boyfriend. Then, after a couple of years, that boyfriend proposed. Her wedding photos made me weep.
I was shocked one day when Margot DM'd me. After all, it was after years of no communication. We chatted, and she invited me to lunch. Of course, I leaped at the prospect.
The conversation started on a superficial level. "How's work? How are the kids?" All of that nonsense.
Then, Margot got to the point. I could see the hesitation in her eye.
"My therapist says I shouldn't do this," she said as she laughed nervously. "But I need to tell you. I've never stopped loving you, Tony."
I felt my heart lurch. It was that feeling of release when you fall over the first hill of a rollercoaster. I sat there, looking at her in shock. I didn't know what to say, so I kissed her. It was that kind of passionate kiss I hadn't shared in over ten years, since the last time we were together.
"I've always loved you, too," I told her bluntly.
Then I hesitated and asked, "But what about your husband?"
She looked away angrily. I knew that look.
"Mark cheated on me. I seem to have a bad track record in that department."
I felt profound sadness at that comment. I knew the pain that I caused her.
"I'm sorry for what I did to you. I've never forgiven myself."
A tear went down her cheek. "We should have married ten years ago, and you fucked it up, but I forgive you."
I forgive you. Those words filled my soul with joy.
She leaned over and kissed me again.
The waitress came over and laughed nervously. "Um, I guess that's all? Here is the check," she said awkwardly.
We took a taxi to my apartment, kissing each other in the backseat. The kisses escalated into groping. Margot gripped my erect cock through my pants. I maneuvered my hands underneath her skirt, and my fingers plunged into her wet pussy.
When we finally made it to my apartment, we tore each other's clothes off. My buttons flew across the room. I gazed in awe at Margot's milky white naked body, her large breasts, her beautiful hair.
She dropped to her knees. She grabbed my cock but maintained eye contact with me, slowly jerking me off. "I've missed this dick," she told me before she inserted it into her stretched out mouth, feasting upon it. As she sucked my cock, her fingers moved across my hard chest in lust.
She reached behind her thick, bubbly ass and began fingering herself. I ground my teeth and looked at that ass with desire.
"Bend over," I told her. "I need you."
She obliged and bent her taut, meaty ass in front of me. I plunged my thick cock into her as I watched her ass ripple. Her eyes closed, and her mouth let out a scream.
"Fuck me, Tony," she cried out.
I gripped her waist and moved my hands along the curve of her buttocks. I looked at her hands as they gripped the sheets tighter with each thrust into her. The bed creaked, and her screams of pleasure filled the bedroom.
"I missed this pussy," I growled as I fucked her hard.
"Spank me, spank me like you used to," she cried out.
I spanked her hard while I fucked her. "It stings, it fucking stings, do it again." I obliged and spanked her harder while I fucked her hard from behind, making the bed shake.
Margot's tits swayed back and forth. Her beautiful face contorted in pleasure, and her hair flipped back and forth. My hands caressed her big, sexy ass as I fucked her. I licked my lips. Her pussy juice dripped down onto the floor.
Margot looked back at me while I pounded her hard from behind. "I want to look into your eyes while you fuck me."
I pulled out, and she lay on her back on the bed. She spread her legs for me. She pointed to her wedding ring as if she was challenging me. I took the wedding ring and threw it across the room.
"That's my pussy," I told her as I plunged into her.
She smiled mischievously. "You're fucking right it's your pussy, now fuck it like it's yours."
I gripped her thighs and felt her wetness consume my cock and drip down my balls. She ground her teeth and looked at me.
"Look at me while you fuck me," she commanded.
We locked eyes as I fucked on top of her, looking at her directly in the eyes. "You feel so fucking good, Margot," I told her as I filled her.
I slowed down the tempo and brought myself in closer to Margot, allowing our bodies to touch. I felt the heat of Margot's body pressed against mine. It was like our bodies were singing to each other. Our warm flesh reverberated against each other. Our breath moved in unison.
She licked the side of my neck, and her hand clasped my cock. She whispered into my ear, "I fucking love you, Tony." It gave me goosebumps. I reached below and felt her warm, slick vagina. I slowly inserted myself into her.
She closed her eyes and moaned. "I've missed you for so long," she muttered as I worked my cock into her and increased my tempo.
"You feel so good," I told her as I watched her breasts ripple with each gentle thrust. I felt her pussy begin to clench my cock. Margot bit her lip and groaned. As my cock grew harder, I could feel her grow slicker.
Margot's hands moved across my back. She wrapped her tanned legs around me. Her hands moved down and felt the muscles along my back, the tautness of my ass.
We looked into each other's eyes. Our souls touched each other.
I saw a look of joy in her facial expression. She wanted this as much as I did. I gripped her thighs tighter and plunged the full length of my cock deep into her. Her fingers dug into my back as she moaned in ecstasy.
"Make me cum, Tony, make me cum as only you can," she said.
I increased my tempo and fucked her harder. I massaged her clit while I watched my cock plunge in and out of her tight pussy. She began to scream and convulse, creaming my cock. I didn't let up and maintained my furious pace. "I'm fucking cumming," she cried out.
"I'm going to cum," I told her.
"Cum inside of me," she implored me. I spurted inside of her, filling her with thick ropes of ejaculate. I grabbed her hips and pulled myself tight against her body and kissed her. Her fingers caressed the side of my head, and she smiled.
"I love you, Margot," I told her as I held her in my arms and we looked into each other's eyes.