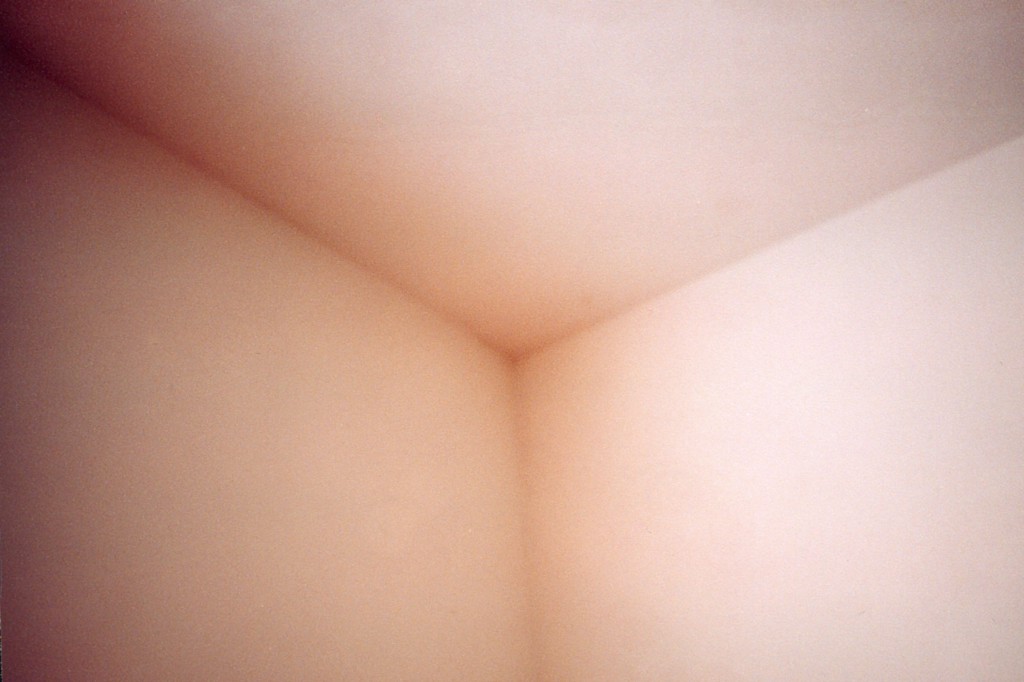 Miranda dumped her bags on one side of the king-sized bed in her hotel room and plonked herself on the other. Tears streamed down her face. George could be so exasperating! She had just walked out of their apartment after one more of their flaming rows. The disagreements between them were escalating. Trouble was scaling new heights in their paradise. Even sex that had always been dynamite was fast losing its spark. She felt he had run out of moves. Still, she was addicted to his cock.
Miranda was Associate Editor for a fashion glossy. She was making more money than George. But George would not miss any opportunity to belittle her job. He believed her work was superficial and inconsequential. Today he told her she was emotionally immature. The truth was, he was miles away from all emotions. All she was asking for was his ear and a little bit of his meandering attention.
She spent the whole day in bed, listless. She didn't bother to eat. At night she just tossed and turned, sleeping in bits and fits.
Come morning, she felt rumblings in her stomach. As she walked towards the cafe that served breakfast, an immaculate white space captured her attention. A simple sign in gold lettering read: INNERMOST CALM (For women only). Throughout breakfast she kept wondering what Innermost Calm was all about. After a hearty breakfast, she went straight to Innermost Calm, knocked and entered, hesitantly. As soon as she entered the spotless white waiting room, she was struck by how serene it felt.
At the desk, a gorgeous woman with caramel skin, flaming auburn hair and striking brown eyes smiled at her beatifically.
"Good morning, Ma'am, I am Nikita. how can we serve you today?" she said with practiced grace.
"I was just wondering what this place is about," Miranda replied, a bit flustered.
"We offer the most relaxing and intimate experience for women. It's called the yoni massage."
"What exactly is a yoni massage?"
Patiently Nikita explained, "Ma'am, yoni means womb in Sanskrit. This is a massage of the part of a woman that is most loaded with emotions, the vagina."
Miranda tried not to appear shocked. "Okay, I will give it some thought," she said dismissively.
"Ma'am, we work a bit differently here. You need to request an appointment if you desire the yoni massage. We screen you and decide whether you are eligible for the therapy or not. Please take your time and request an appointment if it appeals to you," Nikita stated matter-of-factly.
"How does one qualify for this honor?" sneered Miranda haughtily.
"I take it that you may be interested in the yoni massage," Nikita said impassively. "Please give me your right hand."
What the fuck, thought Miranda, and gave her hand to the receptionist.
Nikita took Miranda's hand in hers and held it gently but firmly. Miranda felt Nikita's hand was soft and warm. But within minutes it was hot, as if it were the hand of someone burning with fever. In no time, Miranda felt an electric wave coursing through her body. Nikita put her fingers on Miranda's wrist to feel her pulse.
Miranda looked at her quizzically. Nikita smiled reassuringly, saying "Ma'am, your body is very responsive. I am not telling you this as a hard sell. We don't need such stunts. I am convinced this massage will change your life."
By now, Miranda's curiosity had been stoked. She wanted to experience this massage. "When can you give me an appointment?" she asked.
Nikita smiled and told her they had an opening two hours later. "Just take a warm bath and cleanse your privates thoroughly with this intimate wash before you come," she instructed Miranda as she handed her a small, exquisite looking bottle.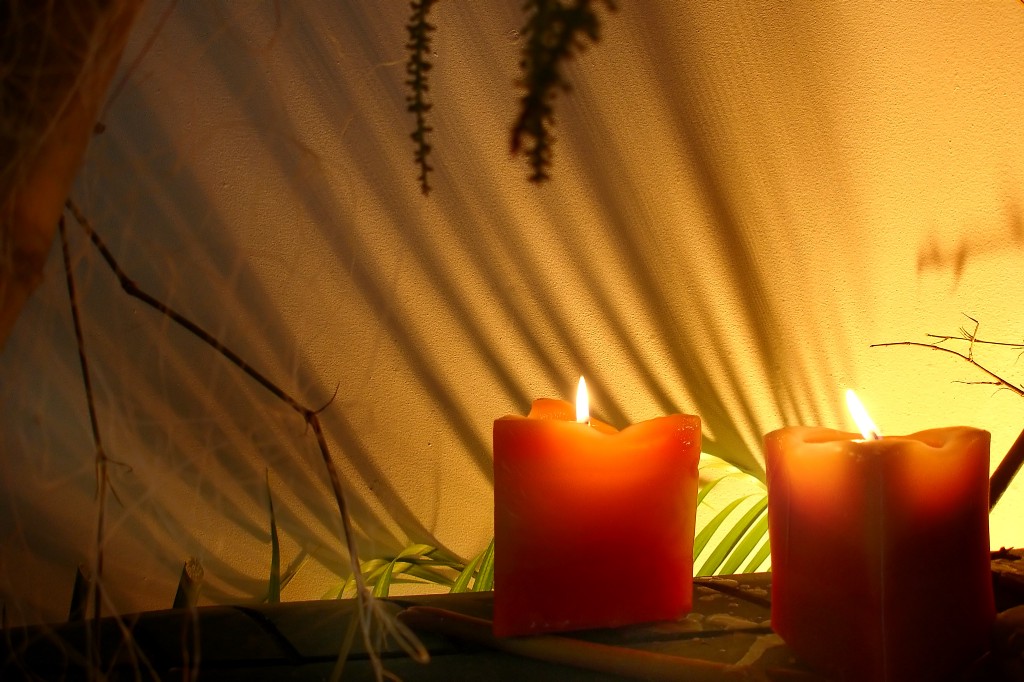 Two hours later, Miranda was served apple-cinnamon iced tea in the waiting room. Then Nikita escorted her to a pristine, white, dimly lit room flooded with fragrance from heavenly jasmine-scented candles. Next to the bed stood the most beautiful woman Miranda had ever seen. She stared agape as she noticed the lady's attire. She was clad in a diaphanous sari that hugged each curve of her body. She wore no undergarments. She had full firm breasts with erect brown nipples that strained against the thin fabric. Her thick bush of pubic hair heightened her earthy beauty.
"Hello, I am Divine Uma," she smiled. "Please remove all your clothes including your underwear and lie down."
As she lay down on the therapy bed, Miranda felt that underneath the sheet was a sheet of rubber. This struck her as a bit unusual.
Miranda had a shapely, toned body and liked to admire her naked self in the mirror. She loved her own physical attributes so much that she would sometimes kiss her image in the mirror. But today she felt her naked body paled in comparison to this voluptuous beauty clad with a thin clinging garment heightening her considerable assets.
Her thoughts were interrupted by Uma's lilting voice. "Ma'am, you have an incredible figure!" Uma bowed with folded hands. "Your body is a temple that I am going to worship and nurture with my hands for the next couple of hours," she said reverentially. This gesture lifted Miranda's spirits and she surrendered herself to Uma's exquisite touch. For the next hour and a half, Uma's hands traversed every inch of Miranda's body with pressure alternating from soft to firm, leaving Miranda completely relaxed and slightly drowsy.
Then Uma placed her hand gently on Miranda's vulva and asked her softly, "Ma'am, may I please enter you?"
Miranda nodded.
Uma inserted her well-lubricated index finger and deftly manoeuvred it inside Miranda's vagina, leaving no portion unexplored. "Your muscles are tight at some places," she observed. "Now you may experience some hot sensation and the desire to pee. Just let yourself go."
Miranda had never before experienced a female finger shoved up her cunt. It felt weird and she did feel some heat when the finger stroked her upper vaginal wall, and she did feel like peeing. She did not have the energy or inclination to move. She just let herself loose.
After that it was as if her pussy was totally numb. She had no idea how long Uma worked her finger in her vagina. She was shocked to feel the white sheet was drenched.
At last, Uma placed some steamed towels on her body and folded her hands in a namaste. "I hope you liked the experience," she smiled.
Miranda thanked her and staggered across the room. She felt strangely giddy. After handing over a handsome gratuity, she headed back to her hotel and crashed. She slept soundly for most of the day. In the evening, she woke totally refreshed and energised. Late into the night she finished all the work pending for the last three days.
Five hours of concentrated sleep at night and she landed at her office in the morning, looking radiant. Heads turned as she walked in.
At the end of the day, she fingered herself and fucked herself crazy with a dildo she had picked up on the way to the hotel. She had never really touched herself down there too much. She had no lack of male attention and getting laid was never a problem. She considered masturbation an affront to her attractiveness, an inability to attract cock. But now she experienced orgasms no cock could have given her.
A week later George called. She had never stayed away from him this long. "Hey babe, Daddy misses you! When are you coming home?" he drawled with the casual ease of a man used to getting his way.
"Hi baby," replied Miranda casually. "Mama will surely come to suckle you with her tender loving care. But she will take her own sweet time. Meanwhile, just lie down and relax your cock muscles!" And she disconnected the phone.