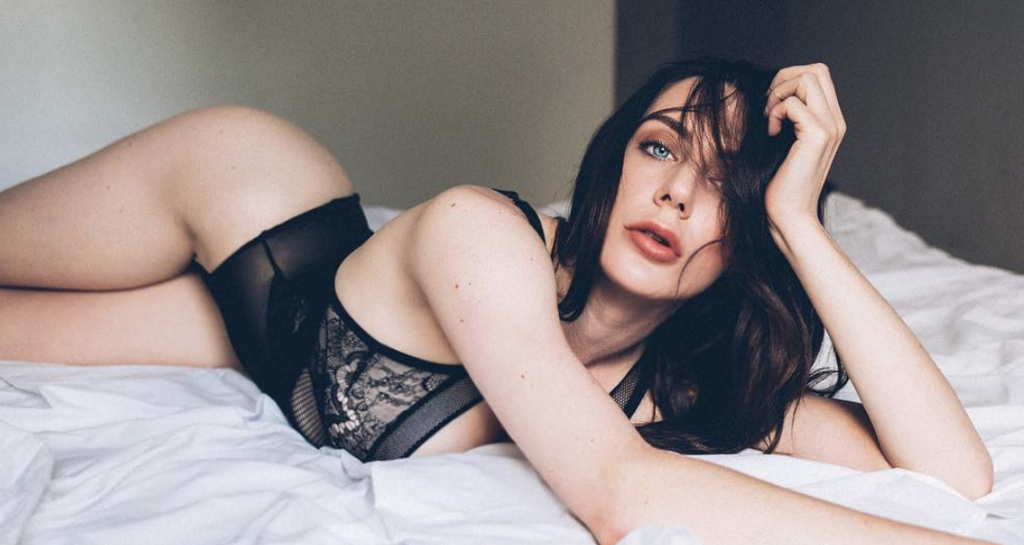 "Did you just win a fucking AVN?!" Lexi screamed at me.
We were sitting third row from the front at my second ever AVN show, and I had just won my first award. For those not in the know, AVN is the Oscars of porn — the most sought after of trophies for those who dare to bare all on camera. I now have my very own trophy collection, 10 in total, and a list of almost 60 nominations including Best Actress, Best Mainstream Star and FOUR consecutive years of Best Foreign Female at Xbiz and AVN… not that I'm counting! Yes, it might sound like I'm bragging; it also might seem like giving awards for an act that we all, as humans, perform at some point in our lives is somewhat pointless — but then again, aren't all awards pointless? It's just nice to be acknowledged for the work you do well.
2013 was the year I realised I was a Porn Star, for want of a better description. I try not to use that phase. Mick Jagger doesn't have to tell you he's a Rock Star. You damn well know. The year began with my first AVN win. I was staying at the Hard Rock Hotel with my best friend Lexi Lowe and signing at the convention for the first time. I walked the Red Carpet, posed for photos, and of course won that elusive prize. My first trophy was for Best All Girl Sex Scene, and it is still one of my all-time favourite scenes. I didn't even realise I had won. I was sitting between Lexi and my other bestie, Dani Daniels. When my name was announced I just felt mildly perplexed. That was when Lexi began yelling at me.
From that moment on, my life became a whirlwind. On my return to the UK, bookings came in like wildfire. My schedule went from full to jam-packed in a matter of days. I took every scene, every photoshoot, every magazine cover. Everything that I wanted to do, every company I had ever dreamed of being booked by, every star I'd ever hoped to experience working with: they were all on a plate for me.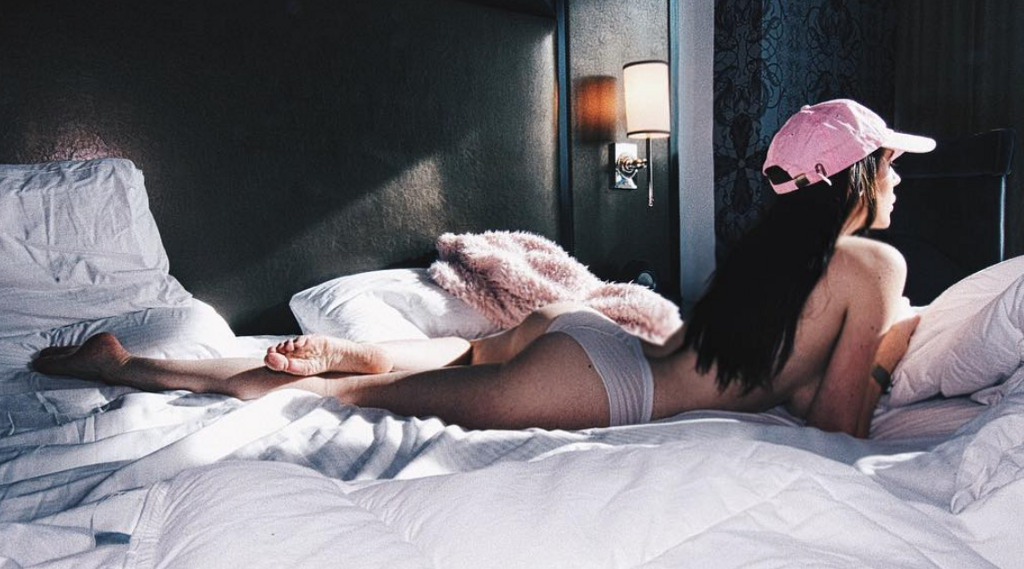 A few weeks after I returned I shot my first showcase movie, Samantha Bentley is Filthy, a semi-biographical five-scene movie, starring yours truly. The movie was a collection of my filthiest fantasies including anal, bondage, pole dancing, orgies, deep throat, domination, girl/girl and finally ending in my first ever DP (double penetration) scene. The day of my DP scene is one of my most memorable in the industry. We shot the scene in the room, on the very couch, that Colin Firth sat on in The King's Speech, which always makes me smile… The idea of the scene was that my fantasies had been building and building to get to this point, and in actuality they had.
The movie itself was a fantasy come true; I'm an introvert in my private life and an extrovert at work, so the idea of an entire movie about ME was enough to turn me on. It begins with a masturbation dream sequence where I fantasise about pole dancing and stripping for a masked man, which is followed by me being rudely awakened by my neighbour, who then gives me a savage anal fucking. Next is my favourite scene in the movie, which ultimately took nearly 18 hours to shoot; I had several tantrums throughout the day but it actually turned out to look the best! It begins with Lexi in latex tying me up and playing with me before my masked lothario comes in and fucks me tied up. Then there's a sex party scenario with Jasmine Jae, myself and two lucky guys, an orgy at the strip club with Ava Dalush, and then my DP. The man who has been leading me through the movie removes his mask, and in a somewhat bizarre twist, takes me to a masked ball. I enter the room full of masked extras, led by my now unmasked man, who leads me to the centre where I am torn apart and DPed (for the first time EVER I might add) in front of a crowd of 30 extras, all masked and drinking.
The scene was surreal, and I felt more pressure to perform then I ever had for any other scene. But I also adored the attention, the watchful eyes, all on me, all turned on by me. Can you imagine getting that level of fantasy fulfilment?
Since that scene I have travelled the globe. For those of you that think Porn is an easy job, think again. Us girls at the top of our game do not get a day off, and if we do? We are on a plane, being tested, having our hair and nails done. I'm not complaining though; working in Porn is the most empowered I have ever felt, the most generous I will ever be able to be when it comes to spoiling my loved ones with gifts and the most well travelled I could ever have imagined to be. I see beautiful places and make love in insane locations. From the green canals of Venice for Harmony Films to the mountains in Norway for MetArt, to a castle in Belfast for… Game Of Thrones! Yes, I'm a mainstream actress too. If you remember the hooker in season five that dressed as Daenarys to increase her custom… Yep that was me… and how about the hooker in season four that entertained Salador Saan in the Bathhouse in Braavos? Also me. Oh and how about the Stranger, the hooker in the circle of goddesses with her face covered by hair? Yup. Yours truly…. From Las Vegas to Paris to London to LA to Barcelona to Sicily to Budapest. My passport looks like a tattered rag.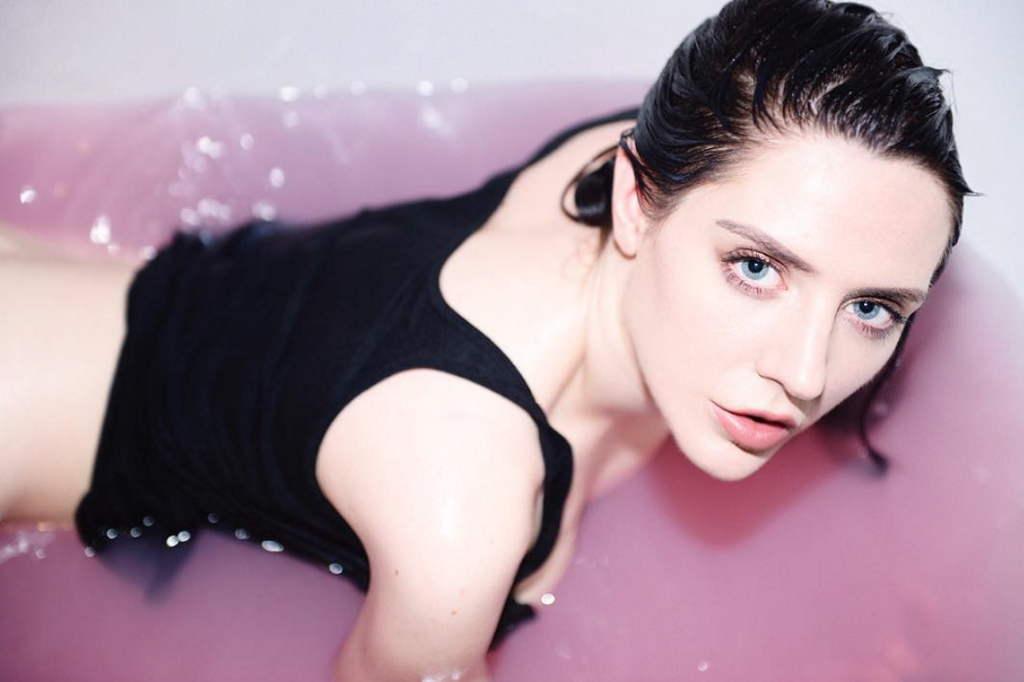 My porn scenes have often been described as rough. Pushing boundaries. Obscene. But on the other hand I can do romantic and passionate and intense. I take every scene I do and give it my absolute all, otherwise what is the point? I swore when I started that I was going to be among the best, I wanted a trophy case, I wanted to be a Penthouse Pet, I wanted a back catalogue of movies that filled an entire bookcase. I was careful in choosing the companies and co stars I worked with, but not so careful that I missed out on anything. I have experienced things in this industry that I never ever thought were possible. From the rawest of emotions to the most intense pleasure.
I stand by the assertion that Porn is a job; it is, and that is something that many people find hard to grasp. Away from the camera, the persona of Samantha Bentley is put aside in favour of my real self; but on set, in that environment, there's sometimes no control over pleasure and emotion. The sex I have on set is real — I deliver raw, untainted, authentic emotion. Rocco Siffredi made me cry when I came, Jasmine Jae made squirt more than I ever have. Yes. It is just a job. But what a job it is.