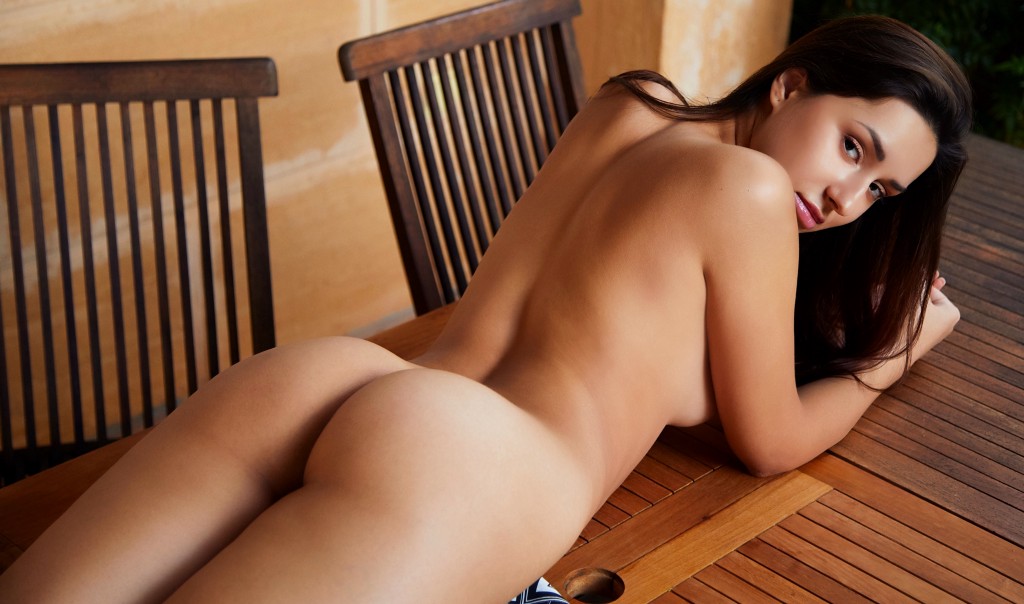 My former sugar daddy is truly one of the best people I've ever met — in so many ways. When we met, he was 46 and I was 20, but we clicked. It worked for us. He taught me a lot about myself, sexually, emotionally, and intellectually. He taught me what I want and need in a partner. He also introduced me to anal.
Prior to meeting Carter, I was very anti-anal. I thought it was kinda gross and I was afraid of it, quite frankly. What if I pooped on a guy's dick? I definitely did not want to be known as the girl who had shit the bed during sex. The year prior to meeting Carter, I had a boyfriend of my own age who had floated the idea once or twice, but I shot it down every time.
When I first started talking to Carter, he had sent me a few videos of himself having sex with another woman — with her permission, of course. No faces or anything (smart), but it showed all the good stuff. I noticed in one of the videos she had a butt plug in, and asked him about it.
"Oh yeah, she loves anal," he told me. "Have you ever tried it?"
I relayed to him my fears and said I was not interested in it in the slightest. He said the woman had felt similarly, but after a few months with him had developed an affinity for it. I reiterated my utter lack of interest, and he said he would of course respect my boundaries. I appreciated that a lot — so many men continue to push an issue like this, thinking it will change the outcome — and also found it very attractive.
Sleeping with him made me feel electric. We had amazing physical and emotional chemistry, and our sex was absolute dynamite. He made me have orgasms without me needing to help, which I hadn't done with a partner prior to this. Everything about him turned me on.
One day, he was eating me out (which he loves to do, even though I can't usually cum from just that) and I was absolutely loving every second of it. I thought I couldn't possibly get more turned on than I already was. But then he pushed my hips up and started eating my ass.
Oh.
My.
God.
It was such a strangely erotic sensation for me, completely new. I liked it. I liked it a lot.
I moaned and sighed, and I'm pretty sure I got very close to cumming just from that.
Eventually he flipped me over, pushed me onto my knees, and thrust his cock into me from behind. I was moaning like crazy and pushing back against him, wanting, needing every inch of him inside me.
And then he pressed against my asshole with his thumb. I went nuts.
It was just a light pressure, his thumb wasn't even inside me really, just gently putting pressure on that forbidden hole. I came so hard on his cock, exploded into pleasure.
That's the night I fell down the rabbit hole. I got butt plugs and started to use them. I liked the way it felt, even if it was taboo. Maybe that's why I liked it so much. I liked the feeling of his cock inside me while I had a butt plug in my ass. I felt so full, so tight, so dirty.
A few meets later, I let him fuck me in the ass. It was so big, and the sensation so foreign and yet so stimulating; it transfixed me. Even though I had stretched my ass with the plugs beforehand, it still hurt slightly. It was a good pain. We used lots of lube and he went slow. Every second he was pushing inside me was the perfect mix of pain and pleasure.
Finally, his entire cock filled my ass. My tight little asshole took his big cock so well. I rubbed my clit, loving the diverse range of sensations I was experiencing. He slapped my ass. Smack.
"Tell me what you want," he growled. Smack.
"I want you to fuck my ass, daddy," I whined. I wriggled my hips, trying to pull him deeper inside me.
"Good girl," he moaned. And then he began to fuck my ass in earnest. My whole body was coursing with electricity and lust. It didn't take long before that feeling was overwhelming.
"Are you going to cum while I fuck your little ass, baby?"
"Yes daddy, please," I begged for release.
"Cum for me baby, cum while daddy fucks your tight little ass," he commanded.
It sent me over the edge. I trembled, my hips oscillating and grinding back against his dick while waves of pleasure shot through me. I almost never cum (or didn't at this point, at least) without the help of a vibrator, which just demonstrates how fucking turned on I was.
A few meets later and a few new sex toys later, he ended up fucking my ass while I had a massive black dildo inside my pussy. This thing is like eight or nine inches long and girthy as hell. He bought it for me. I don't ever use it on my own really, but fuck it was good. Eventually he needed a break or he was going to cum, and he didn't want to cum yet. So he took his dick out of me and asked if I wanted the dildo in my ass.
I said I didn't know if I could take it. He asked again if I wanted it.
"Yes," I whimpered.
It stretched me to my breaking point. The feeling of this massive dildo fucking my asshole and the fact that I was loving every minute of it was so naughty. I pushed back against the dildo, trying to get it deeper. I could feel it stretching my asshole.
"Aww baby you love it. You love that huge black cock in your asshole." He was right.
I was a dirty little slut and it felt so good. I put the vibrator (it's a rabbit) in my pussy and was almost instantly overcome with an orgasm without even turning it on. I began to fuck myself with it. I was on my hands and knees fucking myself with a rabbit vibrator while he fucked my ass with a massive dildo. It felt so good, I almost didn't want to cum so that I could enjoy the sensation for longer.
Smack. "Turn it on."
I heeded his command. The vibrator came to life. My ass and pussy were so full. The sensation on my clit almost immediately sent shockwaves through my body.
I almost blacked out I came so hard. My whole body was shivering, and I realized I was unconsciously rolling my hips as my pussy contracted over and over, clenching the rabbit. I cried out, I moaned, I whimpered in pleasure.
"You're such a naughty girl; cum all over your toys," he moaned. I was shaking, and eventually collapsed flat on the bed, exhausted and overcome with pleasure.
Anyway, that was only the first time. This time was one of many when he took my ass with his hard cock and left me shaking. I can be such a naughty girl sometimes…