I want you to use it while you service me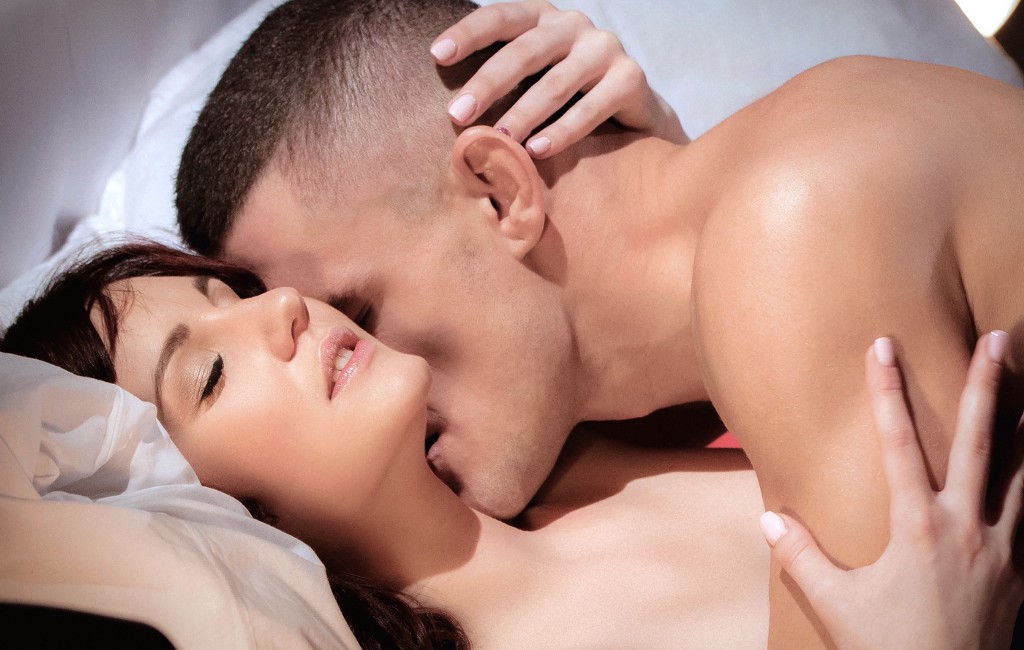 I lie on my back in my bed. My eyes take in the vibrator next to my nightstand. I turn it on and the smooth design greets my palm. I spread my legs wide in a frog-shaped position. The first push inside of myself is always near impossible. My walls grip the plastic shaft. I keep up a slow, gradual pace of inching it further in. I can't break through into my deeper reaches.
The G-spot curved vibrator begins to move more easily. I slide it in and out of my pussy. I listen to his voice and speed up the pace.
"Just so you know, I'm fucking myself with a vibrator before you come over," I say.
NY chuckles on the other end of the line. It's a throaty, delicious sound. I smell like ripe, juicy apples. The aroma of the lotion I put on when I'm going to see him. It reminds me of our sex juices intermingled. My hand pulls roughly at my tit while we talk.
"Why does this not surprise me?"
"Nothing should surprise you about me by now," I giggle.
The tightening of my abdomen from laughing causes the vibrator to push out. It lies on its side on my mattress. I take the slick plastic and shove it back in. I can't help quickening the pace. I imagine his thrusts within a short amount of time.
"You want me to take it out or keep it in for when you come over?"
"Mmm, keep it in. I'll be the one taking it out later."
I'm prepping my pussy to take him. It becomes enrobed in my juices with each accelerated push within me. I refuse to orgasm before he comes and takes me. My body perpetually builds up. I back away from fucking myself if I get too close to spilling over into my orgasm. We talk about anything and everything while he's on his drive over. I hear him mention that he's passing my car outside. I hop up from my splayed out position on the bed. The vibrator shifts with my movements.
NY enters my living room with his work shirt on. The vibrator keeps buzzing within my pussy. I rush to envelop him in my arms. My silky, striped pink and white robe swings with my movements. We immediately kiss and I give in to his lips.
My head tilts to the side to deepen our kiss. Our tongues reach further back within the recesses of each other's mouth. He tastes like home. Something sweet and so fucking delicious. Addictive and heart pounding just to taste yet again. It feels like forever since we kissed and like no time has passed all in one.
I pull at his shirt and it comes untucked. His hand reaches down to my pussy. He brushes up against the vibrator with a murmur of appreciation.
I toss my robe to the side. It falls onto my black leather recliner. My full hips and breasts are on display for him. My nipples tighten and point out with my excitement. I unbutton his pants and push them down with an urgency. His boxers meet the ground. I fall to the floor knees first. My ass sticks out and I look up into his eyes.
His erection sits in front of me. I grip it in my hands reaching toward the base. He knows exactly what I want to do to him. There's this sliding of his hand to the back of my skull. His fingers entangle in my locks to encourage me to devour him. All I want is to taste and shove his length as deeply within my hot mouth as I can.
I can't wait to begin my cock worship. My mouth wets just at the thought of having him yet again. That first push inside my mouth is incredible. The taste of him is perfect. Sometimes after he cums inside me I taste him and I swear he tastes like strawberries. I run up and down his length wetting it with my saliva. Then, I impale my throat with his length and swallow. There's this convulsion of my body as I choke on it. My eyes tear up and I back away from it to catch my breath.
My nose takes in a deep gulp of air. It's shoved into his lower abdomen and his balls caress my chin. I repeat it again and again. I'm crying because of how often I willingly choke myself. It just makes me into a puddle while he moans. My hand reaches down to slide the vibrator in and out while I worship him. It's slick with my juices. I'm lost in this act of servicing him. He groans above me, whispering hotly for me to choke on his dick. It only encourages me to keep forcing it and engorging my lips on this part of him.
NY picks me up from my knelt position. We kiss wildly and he pushes me backwards toward the bedroom. He pins me up against the living room wall. I drag my nails down his back. I can feel him hesitate to pick me up. The vibrator hums within my pussy.
"We'll see if it stays in."
He grabs a hold of my ass. I feel him lift me up off the ground. The vibrator pops out of me and lands on the carpet. We keep moving and I kiss him while he walks backwards into my room. He knows the design of where to move and sets me down on the bed. His body weight falls down upon me. I'm trapped underneath his hard flesh versus my soft curves.
We ravage each other's lips like animals. I pulse my hips back and forth. Trying to encourage his dick to slide inside me. His arms move underneath my hips. I feel them tilted up toward my ears. His tongue flicks inside of my mouth like an inquisition.
The first few thrusts, my pussy doesn't allow him inside. I groan as he shoves in and it accepts him fully. It's that amazing, indescribable fit he has. Where he destroys and recreates me with each thrust. We punish each other with our bites and he pushes deeper within me.
He fucks me like a man on a mission to obliterate me. I push back with each thrust and tell my pussy to take it. We kiss and moan into each other's mouths. My orgasm builds up, that beautiful, steady session of being lit from the inside out. The electrifying pulse builds up to that impossible edge where I can only give in. I scream like a woman possessed.
"Yes, cum with me," he whispers in my ear.
He lets out a hot growl. I know he's not going to let up even though I'm cumming. My pussy tries to push him out while I squirt. I wonder how it feels for my body to erupt like a geyser around his dick. My teeth find his shoulder and I briefly bite into it. The screams coming from my mouth are muffled by his sweaty skin. I flick my tongue against it to taste his sweet and salty sweat.
I'm split in two by his demanding thrusts. He kisses me while I cum. He's fucking me at that pace I just adore. Where we push into each other and he goes within the furthest reaches of me. Each shove becomes quicker and deeper. I beg for him to cum inside me and fill me full. I hear that ultimate sound of him giving in to his orgasm. It's a mixture of a sigh, a scream, and a deep rumble within his throat. We let out animalistic growls next to each other's ears.
He fills me up until I'm overflowing. Pump after pump he keeps emptying within my tight, twitching walls. When we still, his hands brace next to my head. I grab both his hands and we interlock our fingers together. His lips brush against my tits and he suckles at them.
I look down at him feasting on my breasts. The sight of him sucking, licking, flicking my right nipple leaves me breathless. I desperately want to hold his head against it as he devours me. My body convulses from the aftershock tremors of my pleasure. I roll my head back and give in as he holds my wrists against the mattress.