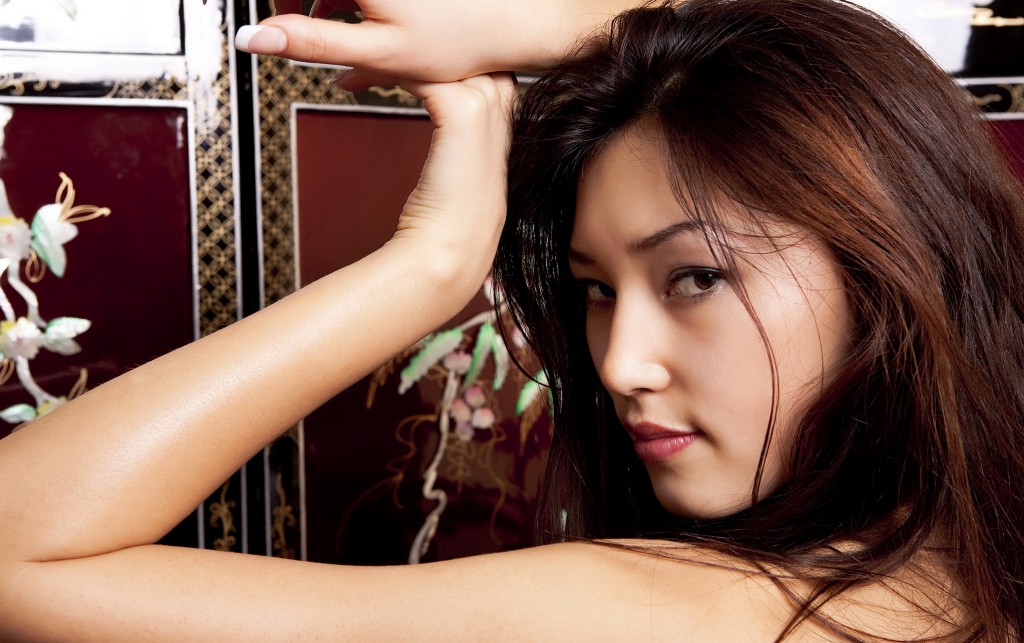 Sometimes I need to be held. Face to face is okay but I like it best from behind. Whether from the strong arms of a man or the delicate wings of a woman. I want to be wrapped in heat until I melt. Hands gripped to my bosom and thighs around my waist.
I crave the scent of another on my neck. The sweet perfume of passion on my collar. Being branded by kisses. Letting all concerned know that I am yours alone. That I am taken by you.
I never tire of being touched. Being teased. With sensual heated oils or smooth cubes of ice. Firm hands or wet tongues. I want it. Even the most drastic dichotomy that keeps my body guessing, I want it. Keep me twisted and on edge until I wriggle and squirm. Torture me!
I love to be spanked. I like playing pretend that I've been a naughty thing. Then, being punished for my invisible sins until my backside is red and hot, glowing like embers in a breeze. Dwindling in sweet pain. Every firm slap, taking my breath away.
I also desire soft whispers, sweet words. Followed by the feathery graze of tongues and lips, softly commanding. Fingers in my hair. Arms wrapping around me, coddling and cuddling me. Lips sliding down my skin, heading to the source of my reverence and passion.
Sometimes, I just want to be licked slowly in circles until I cum. Being made to count each honeyed swirl like the large hand of a clock. Then, I would demand your tongue deep inside me, so deep that I can taste your breath from between my legs. Being fed upon until my orgasm becomes your meal.
But please be merciful and make me wait, make me earn it. Feathery licks until I'm dripping. Slow kisses on my pussy until I burst. Edge my carnal need, smooth into combustion. Don't make me come too soon, or else I'll demand another and another. I'll want it more and more until I'm raw and hurting.
But I like the hurt. I like the pain along with the pleasure. The spastic levels of drastic measures. The give and take. The ups and downs… and the upside down.
Oh yes, I like that, too! Being tied up and raised in the air. My hair dangling to the floor. A skilled Master or Mistress taunting me about everything I won't have until I beg. So, even when I'm elevated, I'm still on my knees. Make me grovel in the wind and soar to heights unimaginable without escape of my restraint.
I like begging in this way. Asking permission for things I already know I will do. Being made to earn the things that are already mine. Saying please and thank you for my pain and pleasure. Being exposed and pushed to petulance, stripped of control. Play with my mind as you would my body, for I love it so.
I enjoy the flighty games of the needs of men. The schemes and silent screams of women's desires. They both give me nourishment that can never come from food or water. Thrills that can never come from a theme park ride. An adventure only for the mind.
But keep in mind that I am fragile. Easily broken, easily torn, easily bruised. Please be gentle when you break me. Tear me apart with exquisite care. Bruise me with tenderness. Then, skewer me.
I love to be penetrated. Being stuffed and full from the inside. Thrust into me like a sheath to a sword. I want to be felt from within and fucked like mad. If you know how I like it, you can fuck me any way you like.
Just please be kind and hold me after making me come apart. Bind me back together after ravaging me to pieces. I am fragile. Please keep me from shattering on the cold hard ground. Keep me lifted in your arms while you take me to bed.
Lay me down where it's clean and dry, so that I may drench it with my wetness along with yours. Let me feel all of you, feeling all of me. Show me how much I'm wanted. Shower me with affection and I shall bring the sweetest rains of eros upon you. Quench you until you are filled to bursting.
All this attention on me is turning me on. My full attention is now on you. So, what to do, what to do?
How about you lie down and let me break you as you have me. I want to feel just how fragile you are…let's see.