The power of seeing a submissive on her knees can make the most powerful man surrender as well.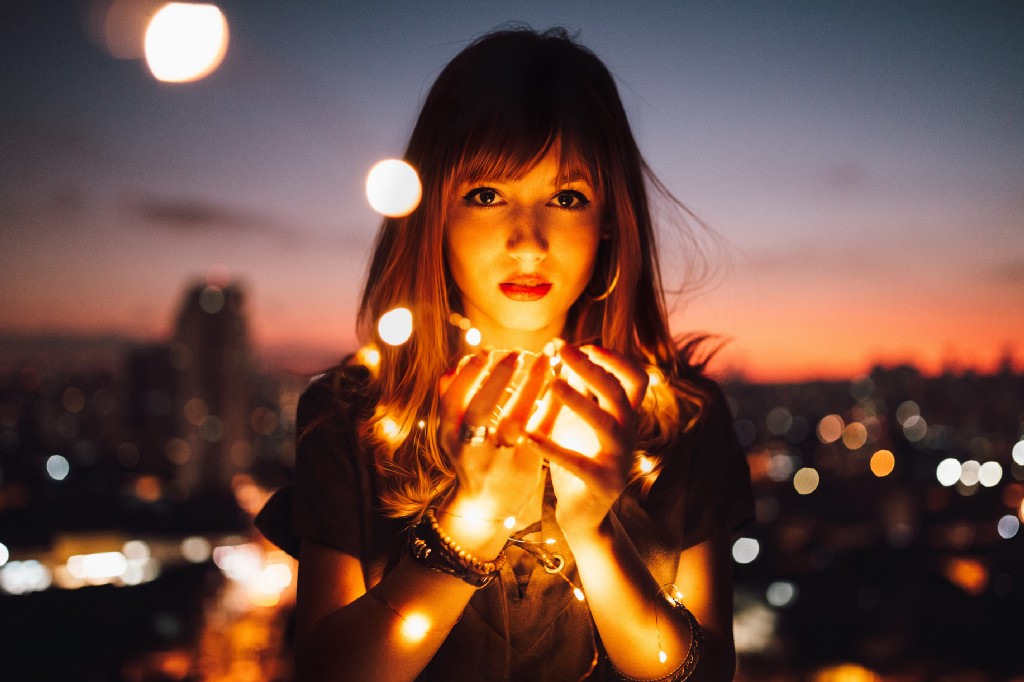 "What are you doing to me?"
Jack asked with genuine curiosity as if I was coherent enough to figure out an intelligent answer, let alone make it known with words. We had just spent three-plus hours doing a very intense scene, and I was in no way able to realize that he was being entirely disarmed by the power exchange that was happening and the chemistry between us.
I met Jack a few months back when I attended a party at the last minute at a somewhat local BDSM club. We were introduced by a new friend I made that night, all pure coincidence if you ask me. She happened to know him and about his popular, precise aim, and gave me a gentle nudge to engage, pimping me out to get some pick up play that night as I had shared that it had been a while. That night, and every other night that followed, had been as magical as it had been wicked. The passion, the off-the-charts chemistry that grew with each opportunity to scene, the conversations we would have in between seeing each other, and the way our bodies synchronized with one another and danced as one to the sound of his toys on me and the increasing pace of our breathing were proof that more doors were opening each and every time we played.
I knew that this end of summer evening was going to be beyond special. It was still warm out as the fall continued to resist arrival, letting summer linger unusually longer. That made it the perfect night for some lighter clothing that would give access… much access to it all.
Jack and I met inside the club as planned. We stood in a corner, looking at play furniture options to use as soon as they freed up. I barely noticed he was taking slow steps, corralling me against the wall. I had nowhere to go so when I looked up, I met his evil dark irises throwing darts at mine, which in turn converted each one of them into lust and a desperate need to surrender and please his every whim. He put one hand underneath my short, tight skirt, pushing my panties into a bunch to the side and allowing his fingers to rub my already wet pussy. His other hand stayed on top, working on the zipper of my top until my breasts were half exposed. His mouth was not slow at finding them, while his delicious tongue caught my nipples along the way it traveled. Left one first, then to the right, then back left again, no time for craving it for too long.
We found a little area which another couple had just left. He signaled me to move and take place. It was a semi-private, very small room, that only fit a couch. Penetration was not allowed in the club, so we didn't negotiate anything beyond our usual. I knew that the kind of play I could engage in with him could possibly be as satisfying as sexual intercourse, but I was yet to experience that. We had talked about "going where we've never been before" earlier in the week. That to me translated into additional levels of pain and intensity in our play. But that night would end up having an exciting twist.
I positioned myself as instructed, bending on the leather couch with my elbows and hands on it, ass up, in full display. Jack always enjoyed having other men watching his prize and wanting it too. It took a few seconds to feel him again, which I thought had to do with creating his master plan and choosing the implements of ass destruction that would get lucky that night. But I soon felt his bare hands. No toys, no sensuality, no sexually-charged touch like the other times. His hands were hungry for me. The intensity of the grabbing, slapping, smacking, and pinching kept growing no matter what I said. I was not liking any of it. I definitely thought he'd lost his touch or I had gotten too used to him maybe that I was no longer enjoying the newness of it. I squirmed left, failing to escape. Shifted right, and he held me tight in place with a threatening voice that mumbled something I could not understand.
It felt as if his hands were multiplying and there were a dozen men at it instead, hurting and using me with greed. I said "no" and "stop" a million times, in what seemed to be unsuccessful tries. I realized that with it getting so intense, my only way out was a safe word, but something inside stopped me in my tracks and convinced me to stay with it. I was still fighting him hard though. I figured I had to in order to survive. I was afraid of him. For a moment, I forgot I was in a public place and felt frightened in an indescribable way. I felt some harsh toys on me (maybe whips and floggers), but the evil bastard would mix it up with high sensation ones (Wartenberg wheel, softer floggers). The dance of the pain and pleasure toys, followed by bites later on that imprinted his teeth on my thighs along with sensual kisses, his rough fingers fucking me as he inserted them in my pussy and ass, combined with some seriously sexy rubbing stopped the fighting, the desire to scream "red" to call the scene, and led way to full, intoxicating surrender. I felt like an almost-dead-animal, yet more alive than I had ever been and felt before. I was his prey and his sexy toy all at once. I was simply His.
The fear induced, heightened by the confusion created, made me wonder if this were a monster different than the friend and play partner I had met before, in the few seconds of lucid thoughts I'd wake up to here and there. But it was all too primal to try to rationalize it.
My tears and screams fed his sadism, and it felt as if it'd somewhat made him stronger. He knew exactly how much to hurt to not break me. He knew exactly how to give the exact amount of pain that would give me a sensory overload that would burst into pure pleasure and create the build-up needed, and instead of hating him, I would lust for him. The pain would edge me to the cusp, to then send me flying in bliss of ecstasy.
I did not have much room or opportunity to move other than my attempts to escape stopped by his capture. At one point, I was able to lie down on the couch, and I was relieved to catch a breather but realized he was just looking down at me with that possessed look he had all night, wondering what to do with me next. He carefully lay on top of me, strategically positioning his knee to gently touch my clit, and started to move up and down as if he was fucking me missionary. The rubbing with his leg threw me over the edge and made me explode time and time again, to the point of having to beg him to stop.
Without hesitation, my body made me shift to the side and plump onto my knees in offering. My hands rested on my legs, head tipped down. My starving mouth wanted to show gratitude as a good submissive slave does. I opened my mouth and kneeled there, awaiting. He contemplated me in awe, blown away at the willingness and surrender. He took his dick out and slapped my face with it. His size and thickness would never feel like soft caresses but it didn't matter… It was all the more intoxicating. He drove his dick deep down my throat in one swift move, while looking down and asking out loud, "What are you doing to me? I need to be a good boy." It was ecstatic. My body and soul surrendered to the moment. And so did his.
We never really did much aftercare after our scenes. They were never pick up play. They were more like kismet moments when we'd realized that we had no control over what we felt for each other and how our bodies liked to weave to one another and give an open path to walk together and explore the depth of our desires to corners where we had never been. We would shower each other with affection, both in the form of pleasure and pain. That night I lay down with my head glued to his chest while one minute he'd stroke my hair and the next he would smack my ass or stick a finger deep in my pussy a few more times. He'd follow that with caring gestures to make sure I'd get up and walk a straight line to the elevator and move on my own, to then follow that with pinning me against its wall as the door closed, and devouring me in a deep kiss. He'd patiently take time away from his night's sleep to hang with me in my car and make sure I was good to drive home, while he'd use that chance to force my head on his dick, making sure I did not lose a bit on the pacing of my sucking him a few more times. It would all still end on a good note, with the sweetest kiss goodnight.
Pain and pleasure made us belong to each other at that moment, for as long as it lasted. The affection and adoration we felt for one another was the strength that drove our mutual surrendering and the dance we moved to every time.
Consent is sexy. Learn before you engage in any sexual act, more-so in BDSM.
Follow me on Twitter for more thoughts, poetry and my writing journey