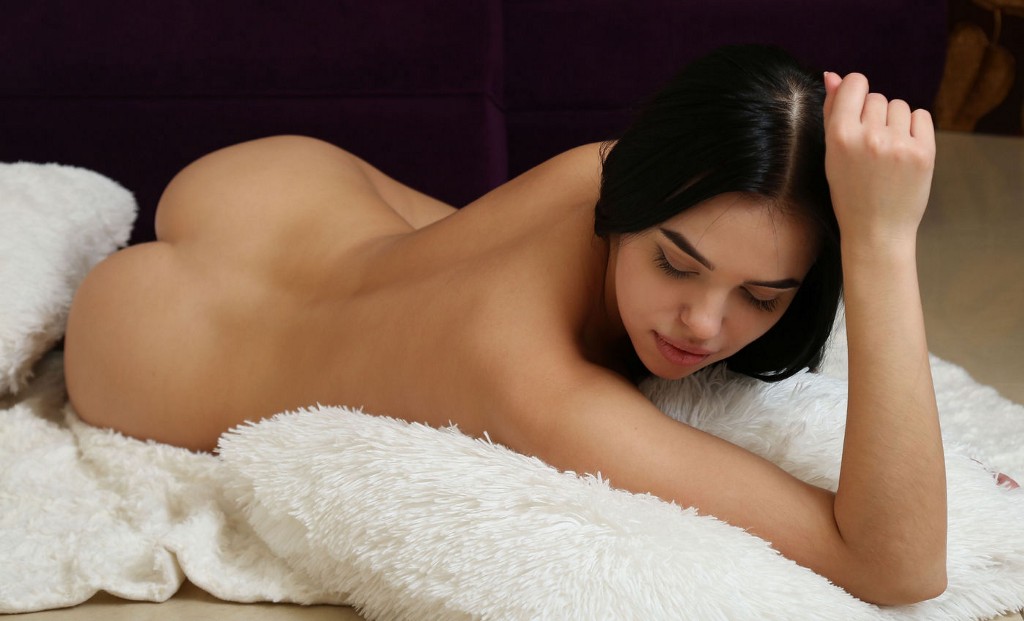 Wet Dreams with Molly
part one: Lovers in a Dark Dream
There was something down there, between those lithe legs, something so craveable that Drew wasn't sure how much longer the anticipation would actually be tolerable.
Charlie's body pressed eagerly against Drew's own. The darkness that surrounded them, somehow alive, seeped through the windows to take them, sinfully and with a decided selfishness. They belonged to that dark. Sharp rays of moonlight — weak challengers to the blackness — sliced through the glass to illuminate their cheeks. Charlie's face flushed with delight; Drew's shone with a fine layer of sweat that was beginning to swell into droplets.
The weight of Charlie's body threatened to press Drew all the way through the floor, down into the dirt, and then into the molten core of the earth. Maybe then, Drew could burn up and melt away forever; it'd be better that way, Drew felt, if it meant the incessant craving would cease.
"Charlie," Drew mewed. "I'll burst."
Not answering, Charlie pressed harder, reaching behind and grabbing the rug for leverage to crush their bodies even closer together.
Angling a knee between Drew's legs, Charlie began to thrust — to grind. Drew mewed again, this time incoherently; heat roared up and seized Drew's diaphragm in an uncontrollable spasm, and the muscles below it clenched and trembled, releasing yet another layer of desire.
Drew was on the brink of some sort of madness. After all this waiting, it was finally happening. The very thought of it all — the density of history between them raced through Drew's mind in a blur of curiosity, anxiety, hunger, desperate need. Charlie's smiling face and devious eyes flashed brightly across this blur, and in a split second, Drew's body bloomed into a slow spasm of long-awaited release. A stream of hot fluid squirted onto their lower abdomens, coating them with sticky sweetness and weaving together their flesh.
Charlie smiled, caressing Drew's damp cheek and leaning down for a kiss. Their tongues mingled languidly even as Drew's body continued to tremble. Immensely pleased, Charlie slipped a smooth hand between Drew's legs. Within seconds, another orgasm began to erupt —
— and Molly woke with a start, her body thrumming along with her heartbeat.
She rose to sit and raised a hand to touch the wetness she sensed on her neck — sweat sparkled darkly on her fingertips. Oh god, she had been dreaming — a sex dream! — and fuck, did she just come? In her sleep?
Her breathing slowed. Her nipples, rubbing against the inside of her t-shirt, kept time with her lungs as a clamminess tickled the back of her knees. She flopped down onto the pillow with sigh.
Staring at the ceiling, she mulled over her dream — two dark figures rubbing against one another in the moonlight, hot anticipation crackling between them. She didn't know them, but she knew them — they weren't anyone specific, yet at the same time, they were her. Her fantasies, all of her past lovers, written to dreamlife by her subconscious…
As she replayed the scene in her mind, her slender fingers trailed along her stomach, lower and lower toward her pantyline and the pillowy softness between her legs. She was swollen — wetness seeped through the cotton panties that she suddenly felt were strangling her. Get these off, she thought. She raised her hips up and tugged down her panties, dropping them silently to the carpet.
Beside her, her sleeping partner Chase stirred, sighed, and rolled over to settle back into stillness.
Molly knew she wouldn't be able to fall back to sleep like that. Reaching over to her nightstand, she pulled open the drawer and felt around for it: a realistic, jet-black piece as long as her hand and just as soft. Her lube was already on the nightstand. She squirted a few glistening drops onto her lips; though she was already wet, she couldn't resist the pleasure of it. Placing the tip of her toy at the opening of her cunt, she sighed with pleasure, swirling it in the slick lubricant and enjoying the tingle of her flesh.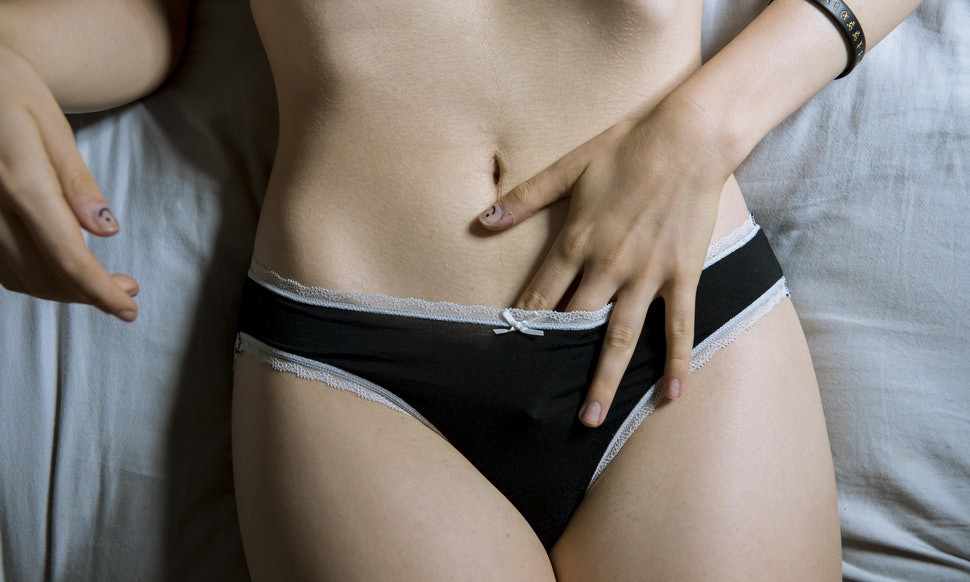 Heat coursed from her groin to the rest of her, her heart beating more quickly. Angling and applying a bit of pressure, she inched the toy inside.
Her mind flowed back into the moonlit room and the two warm bodies pressing against one another. She saw herself between them, her pussy and her ass both on offer, one hole for each. The toy moved inside her, pressing against her walls and expanding her more with each gentle thrust. In her mind, the two lovers invited her between them. In a dreamy blur, they took up her offer — they stuffed her full. She reached down to rub herself, circling hard and fast as her skin crackled with pleasure. Her hips thrust involuntarily against the toy in her hand as she pictured two sets of hands on her breasts, two tongues in her ears, two sets of lips on her neck — her orgasm came quickly, shivering through her forcefully and squeezing in pumps around the toy that was buried inside her. She gave in completely to her vision, fully transported to that dark room, eyes closed, reveling in the sensations sparked by the currents of emotion flowing darkly between her two companions.
She decided to save these two, in her mind.
Please leave claps and comments below (and touch yourself at your leisure).
Queries and requests may be directed to OhQueenAutumn@gmail.com.