Spread my thighs and open me wide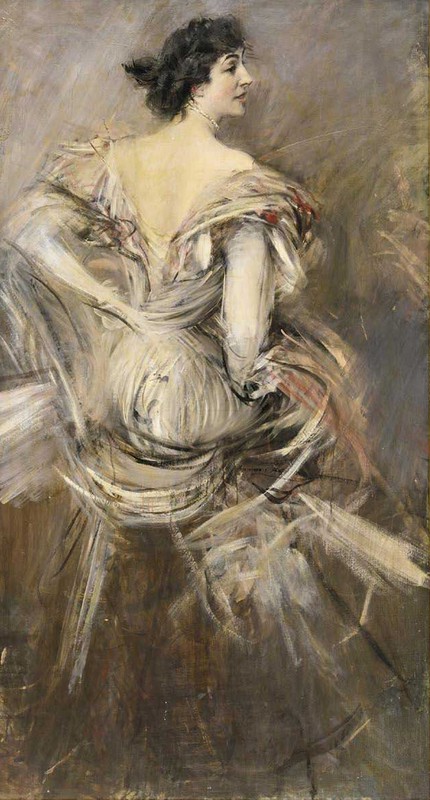 We stand outside on the patio together. The cool air bites into the open crevices of my clothing. I hold a glass of red wine delicately by its stem. The smoke curls up into the sky from KW's lips. I'm reminded of the moments when Isle smoked. The herbaceous scent brings back memories. I can see his tall, endless body in my mind's eye.
KW's eyes take on a blissful expression. I watch him with a small smile on my face. When he finishes he carefully stamps the flame out on the metal railing.
We walk back into the warmth of my apartment. The scent of his cooking fills the air. It's a Moroccan chicken dish. The spices of cumin, garlic, and cinnamon fill the air. It smells delectable. I close my eyes, savoring it.
I haven't ever had a man cook for me besides my ex. I watch KW busy himself in my kitchen. He's deflowering it in the best way possible. The red wine is poured into the pan and simmers.
He comes toward me. His arms wrap around my waist and he kisses my neck. That deep, herbaceous scent mixes with his sandalwood smell. His body feels like a jumble of contained energy. I don't know how or why I feel it as if it's in my own bones. He buries his face in the nape of my neck with a sigh.
"God, you smell so good."
"You always do too. You're the first to pop the cherry of my kitchen."
"Seriously? I hope it comes out good."
"It smells so amazing. This is incredible of you to cook for me. This has been… a hard week for me," I say with a sigh.
"Well, I'm here now. And all you gotta do is eat and take it easy."
I can't help the smile on my face. I feel like my body is unwinding when it's only been pulled tighter. Like a string being pulled in both directions. I threaten to turn into threadbare parts. I don't know how to stop this feeling.
He grabs plates. The couscous has a mixture of bright, cherry colored tomatoes, a splash of color interlaced with the yellow. The chicken sits on top with carrots. We sit at the table together and I take my first bite.
"Mmmm. Oh yes."
I purr in appreciation with my eyes closed. The flavors meld together perfectly, cinnamon, coriander and the hint of red wine. He grins in response and we make quick work of his cooking. When I'm finished I come over to him sitting on the chair. My fingers glide through his wavy, long locks.
I make sure to stick my ass out just so. He looks down at my bra-less tits. When we kiss again his hand brushes against my right breast. He makes a little noise of appreciation and starts rubbing the flesh beneath my long sleeved shirt. I have on an incredibly short dress that barely covers my ass. It hugs my small rib cage and my substantial hips.
He pulls my hair with that perfect assertiveness. I bend to his direction and shut my eyes. My red wine breath releases in a sigh. His kisses deepen on my skin and he licks the satin edges.
"What would you like to do to me?"
"I want us on the bed. Sucking your tits. I'll first start with this one here and then this one. We'll see what we get into from there."
He grabs my right nipple through my shirt. He pinches it firmly between his index finger and thumb.
"Fuck, then have me already."
I drag him into my bedroom. My fingers interlace with his as I pull him forward onto the firm mattress with me. He starts kissing my neck. We face each other and I can't help a moan escaping my lips. His tongue flicks against my own. I open my mouth and tilt my head.
The Moroccan spices greet my mouth. There's a herbaceous edge of what he smoked. It combines with the spices for the perfect aphrodisiac. We press our lips deeper against each other.
I mount him with my tiny shorts still on. He pulls up my short dress and sucks on my tits from beneath the cover of my clothes. I grind my hips into his erection harder. He alternates to my left nipple. His lips smack and suck my tit sharply into his mouth.
"You are such a devout little tit sucker," I purr softly.
I feel his head nod from within my clothing. A moan releases from his mouth as he tilts the breast up. He sucks a nipple in sharply. Teeth scrape against the edges. I toss my head up to the ceiling.
We move so that I'm positioned on my back. KW attempts to pull my shorts off. They seem to grip onto my full hips and he struggles with it. I can't help a giggle that escapes from my lips.
"Need a hand with that?"
"No, I got this shit."
He shoves it fiercely off my skin. My panties are pulled off at the same time.
KW pries my thick thighs apart. I know what his intention is. He's going to eat me out devoutly like a disciple. His tongue laps against my clit and I'm rendered useless. My voice releases high pitched pants and sighs.
He's looser and fiercer with his movements. A finger plunges inside my pussy with an increasing tempo. I become a puddle down there as I keep getting wetter.
"Tell me why this pussy tastes so fucking good?" KW asks me. It's said in an animalistic growl.
"Mmm, I don't know."
His tongue dives deep inside me. He alternates between licking my clit and finger fucking me. I'm writhing, crawling on the bed in a submission of pleasure. My pleasure builds up and spills over. It's like an electrical system is flipped on within me. I know I'm squirting on his hand and face.
"This pussy is amazing."
I can only let out a whimper. He keeps finger fucking me at a rapid pace. There's this devotion to eating me out. It's like when he sucks my tits. A sort of worship of these parts of me in a determination to give me pleasure.
All I know is that this is only the beginning of our consumption of each other.