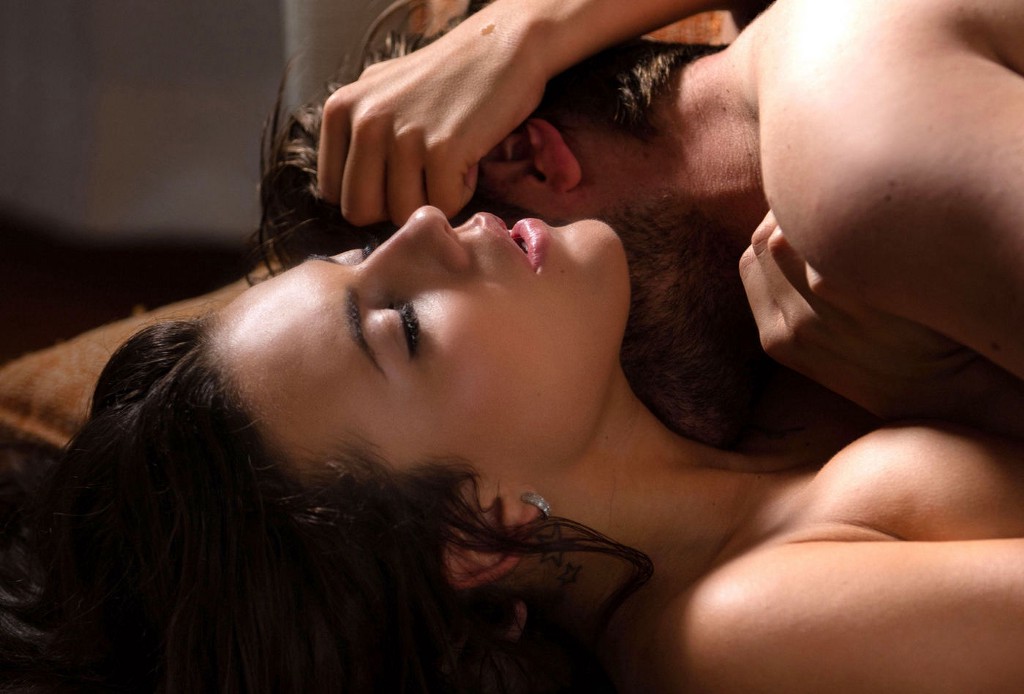 I knew what I was getting into when I married John. He was in the Army, and I knew he would have to go overseas, deployed for extended periods. I knew it would be a long time to go without him, but I loved him and stayed faithful. I never strayed from him. We always stayed in touch. I love John, and I know he loves me.
I felt guilty being so horny while he was gone, but I couldn't help it. Here he was defending his country, and I was just hungry for his dick. We would often Skype and talk dirty on there. I'd send him scandalous pics. As his nine-month deployment wore on, we had worked ourselves into quite a frenzy.
I wanted to straddle him and fuck him as soon as I saw him walking down the tarmac to greet me. I wore a see-through orange button up shirt, so he could see the sexy, lacy bra that I'd purchased a few days before. My makeup was on point, and my hair shimmered in the sun. I wore cut off jean short-shorts, and I knew the view of my tight butt would drive him crazy. I had been doing a ton of squats, and I knew, based on the looks I was getting at the gym, that my ass was looking delicious.
We locked eyes, and he dropped his bags on the ground, lifted me by my waist, and kissed me like it was the last kiss on Earth. I got wet right there and then and would have let him fuck me if he wanted to. I didn't care. The lust was overwhelming. We were like dehydrated, thirsty people who came across the first drop of water at the end of the desert.
He whispered in my ear, "Barbara, you look fucking beautiful."
As we walked through the door of our home, we kissed passionately. He put his bags down on the ground and grabbed my neck and pulled me in for a kiss. He lifted me with his big, strong arms and carried me into the bedroom, where he laid me down on the bed and felt every inch of my body, which was quivering in anticipation of our liaison.
My breath quickened. John's hands moved across my body and grappled my ass. Our tongues intermingled as our kisses grew more profound and more passionate. He propped himself above me with his muscular arms and looked down on me, right into the eyes, as if he was looking into my soul. My hands went down along his back, feeling his strength. I let my fingers dig into his tight shoulders.
He unbuttoned my shirt, unveiling my heaving breasts, which were pushed together with the sexy bra that I had purchased just for his delight. I moved my hands along his chiseled abs and down onto his already engorged cock. My pussy was seeping wet as I grappled his shaft. As my hands attempted to encapsulate his hard shaft, I knew this was the man I had desired for months.
He pulled my bra down and began licking my hard nipples. He unbuttoned the cut off shorts, and his fingers entered my pussy. I started moaning in pleasure, a pleasure which I had been holding back on for nine months. He worked my pussy perfectly. Never too fast, never too slow. Just right. There wasn't any other man who knew my body like John.
"I fucking need you, John," I told him as I grappled his cock.
John lay down, and I took off his pants. I held his fat, long cock in my hands, and marveled at it. To this day he was the largest man I had ever fucked. He had a marvelous, fat, nine-inch cock. I jerked him off while I looked him in the eyes.
"I missed this cock, baby," I told him while I jerked off that fat dick.
I leaned in and took his engorged cock into my mouth. I made sure John had a good view of my cleavage. I arched my back and took him as deep as I could. I made eye contact with him and felt his cock get harder. I went down and licked his balls while jerking him off at the same time. He grunted in pleasure. I started fingering myself and I took his shaft down my throat.
"Baby, fucking bend over, I can't take it anymore," he groaned.
I bent over and pushed my legs together. I arched my back to show off my tight, hard ass that I had been slaving away for in the gym.
"Barbara, you look so fucking hot," he said as his cock stretched out my tight pussy and plunged into me. His big, strong hands grabbed my waist as his hungry cock consumed my wet, dripping cunt.
"Fuck me, John!" I cried out as his pace quickened and our hard bodies slammed together, creaking the mattress and filling the room with the sounds of unbridled lust.
His pace moved into fever pitch. My tits were swaying in the air, my hair flowing loose, my back arched and knees on the bed. He smacked my ass hard and groaned. I moaned in pleasure and screamed out his name.
"Oh my God, John, fuck me!" I cried out.
I could feel him about to cum as his cock got harder inside of me. He slowed down his pace to keep himself from cumming. He pulled out and licked the side of my neck and nibbled my ear. He knew that drove me crazy.
John placed me down on the bed and spread my legs. He kissed me and locked eyes with me as his cock entered me. I bit my lip and squealed as his cock stretched out my hungry cunt. I felt the back of his triceps as he fucked me. We locked eyes and he went in for a deep, passionate kiss.
He lifted himself and held my legs apart as he fucked me hard. I loved the way that he was able to get his hands all the way around my legs. My pussy was dripping as I moved my hands up and down his abs.
I felt a pulsing between my legs and waves of pleasure began coursing throughout my body.
"Fuck, John, I'm cumming!" I screamed out. "Don't stop!" I implored him.
As I began to cum, I could feel him spurt within me while we were locked eyes. It was a massive load, obviously built up over a long time apart from each other. John usually always pulled out, but this time, he didn't care. We came together, and he filled me with his hot cum.
We collapsed on the bed, and I snuggled in his robust and muscular rock hard arms. I looked at his cock glistening with my pussy juice and his cum.
"Baby, I love you," he told me as he cradled my neck and kissed me.
"I fucking love you," I told him as I jerked his cock, readying my man for round number two.